While Disney churros are often regarded as a must try snack, the ones in Disney World can really be hit or miss. But, there is one place in Disney World you can find the best churro on property, and you definitely won't want to pass this delicious snack up on your next Disney trip!
Churros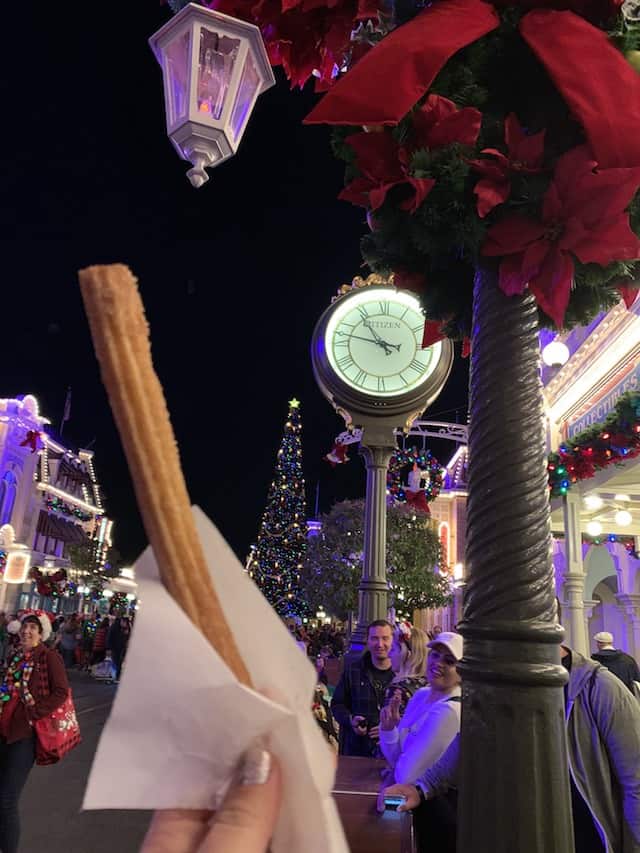 Merriam-Webster Dictionary defines the churro as "a Spanish and Mexican pastry resembling a doughnut or cruller and made from deep-fried unsweetened dough and sprinkled with sugar."
I define a churro as "the perfect snack." Either way, if you've never tried one, you've been missing out!
Disney World sells churros at all four of their Theme Parks, but the churro you get can really be hit or miss.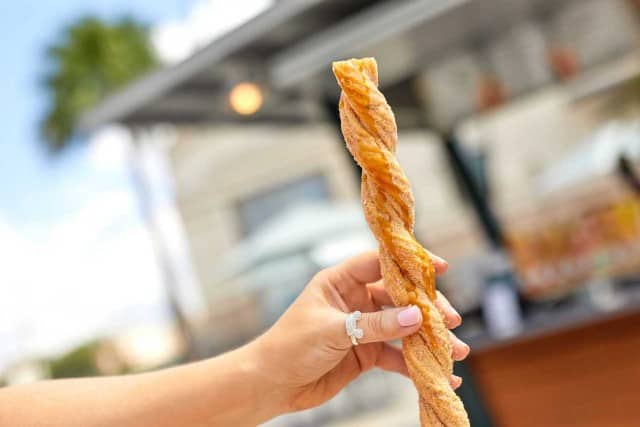 Churro fans complain they are a bit stale and tasteless. They aren't made at the carts that sell them, so I can understand why they might not always be the freshest.
I personally still enjoy them, but all I've ever heard Disney fans say is how terrible they are, especially in comparison to Disneyland's Churros. So I decided to attempt to find the best churro in Walt Disney World. I most definitely was not disappointed.
Nomad Lounge
I found the most amazing churro I've ever had at a very unexpected place. Nomad Lounge, located in Disney's Animal Kingdom, has churros that are simply the best! Located next to Tiffins Restaurant, this lounge celebrates the adventures of the Imagineers and animal experts who developed and built Disney's Animal Kingdom.
The lounge serves up small plates, beer, wine, and a large menu of mixed drinks and non-alcoholic drinks. The lounge itself is decorated with festive banners that pose questions about traveling the world.
One of the neater aspects of Nomad Lounge is that you can be seated indoors where you can cool off in the air conditioning, or you can sit outdoors on their deck overlooking one of Animal Kingdom's waterways!
We sat outside and enjoyed our snack while Animal Kingdom's cavalcades floated past us. My children were thrilled!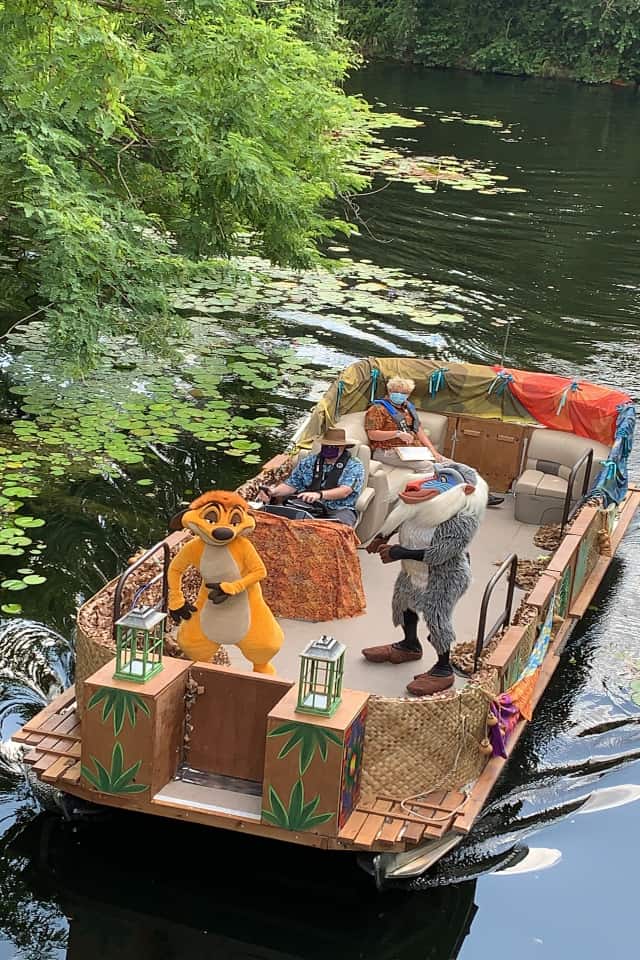 Nomad Lounge does not offer advance dining reservations, so it is walk up seating only. However, Nomad Lounge will appear on My Disney Experience's walk up waitlist. If you know you want to try Nomad Lounge while at Animal Kingdom, it's worth keeping an eye on that list!
Ok, enough about Nomad's. Let's get to what you are really here for: the churros! Get ready for some snackisfaction!
The Best Churro in Walt Disney World
The picture can't even do this masterpiece justice. I promise you, they are really that amazing. The churros are served in a small wire basket, and you will get five in your order. They are shorter and thinner than the typical churros served in the Theme Parks, so don't be fooled into thinking that this is going to be a big portion!
Hot tip: You'll probably eat all five, so don't bother trying to share these with your friends or family members!
These churros have the perfect dusting of cinnamon and sugar so they aren't too sweet, but more like "just right." They are fried to a perfect crisp, and are light and fluffy on the inside.
Nomad's churros are served with two different sauces for dipping your mouth watering masterpiece in, Vanilla Crema and Chilli-Strawberry. The Vanilla Crema dipping sauce is a creamy vanilla sauce that is not too sweet. It has a creamy pudding like texture.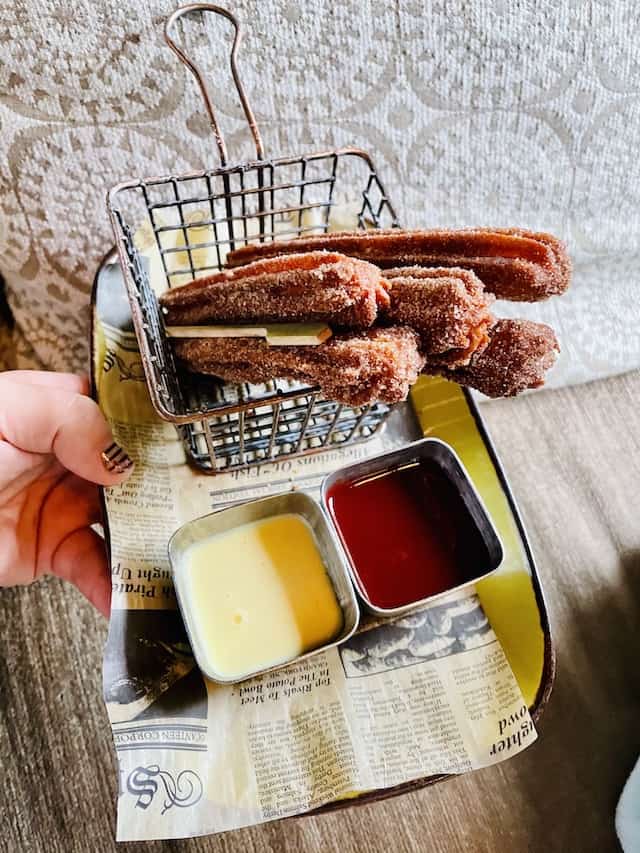 The Chilli-Strawberry sauce is a spicy-sweet strawberry concoction. At first I didn't think I would like mixing sweet with spicy like that, but let me tell you, this was an amazing burst of flavor. It was not too spicy though, and even my younger children enjoyed this one.
To really get the most flavorful experience, our server recommended first dipping the churro in the Vanilla Crema, and then following up with a dip into the Chilli-Strawberry.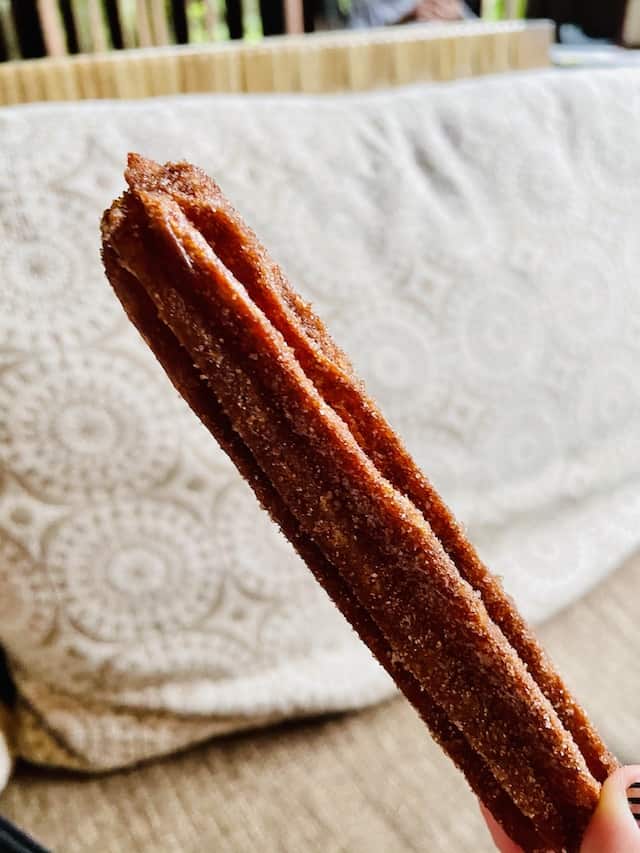 This was really where the fireworks went off! It starts off as sweet and the spice hits you next. It's difficult to describe the flavor explosion, but it's one I can't forget for sure.
Allergy Friendly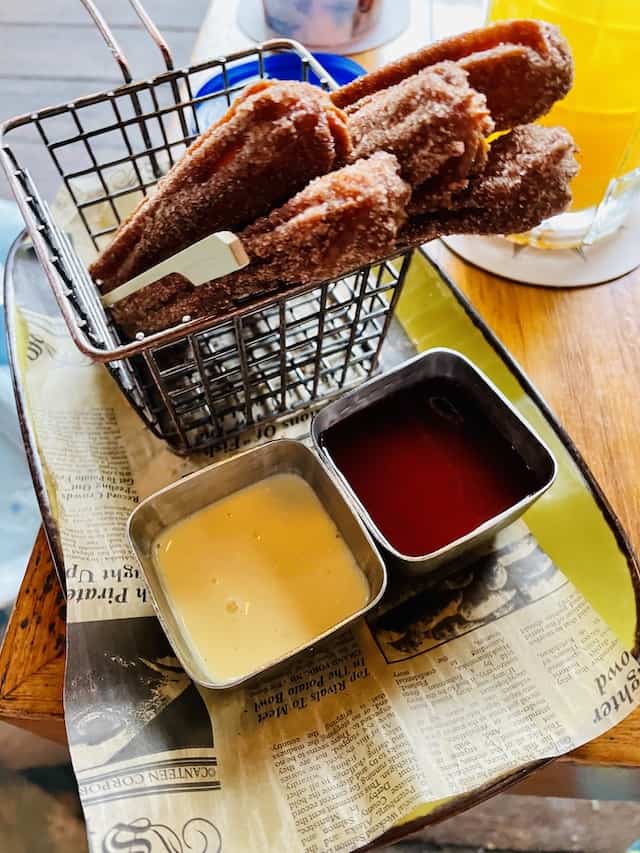 Guests with food allergies, you will love this news.
These churros are safe for many different allergies!
The menu lists these as safe for gluten/wheat, allergies, peanut/treenut allergies, and fish/shellfish allergies. This is a gamechanger for churro lovers who have had to be churroless for years!
One of my family members cannot eat gluten, and let me tell you about the joy she experienced when she first tried one. She has not had a churro in years, and they were previously her favorite snack. The churros Disney sells at the carts are not allergy friendly, so we thought this was an off limits snack for us.
When she finally got to try her first churro in years, happy tears sprang from all of our eyes! We love how accommodating Disney is to those with allergies!
Churros at home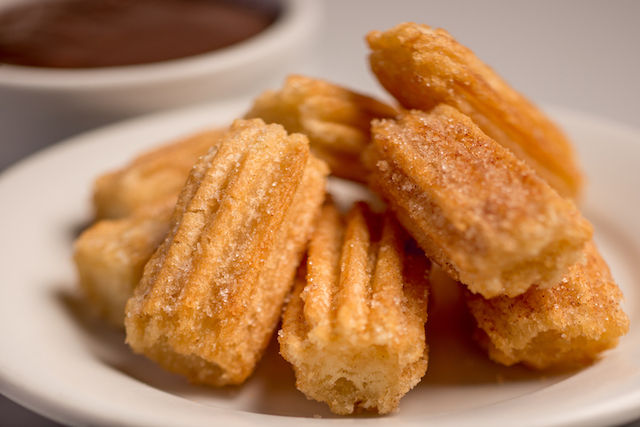 I hope the next time you visit Disney's Animal Kingdom, you will make a trip over to Nomad Lounge to try these magnificent churros.
If you can't wait until then, Disney released their (non-allergy friendly) recipe for their Parks churros. While these are different from Nomad's, it can help you get your churro fix until you can get to Nomad Lounge to try them for yourself.
Head over HERE to learn more about this recipe!
Try the churros!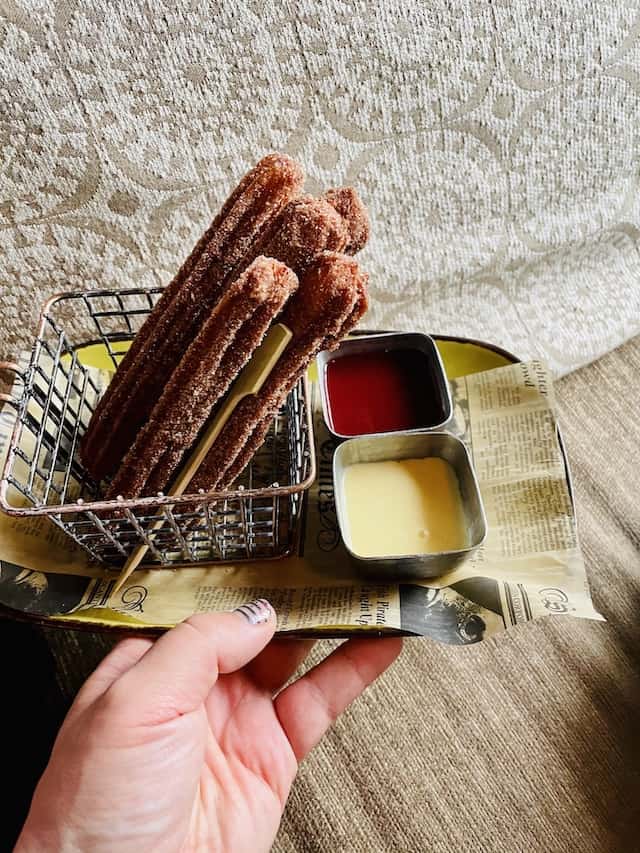 Next time you are in Disney's Animal Kingdom, head over to Nomad Lounge and try these churros! You won't regret it!
Have you gotten to try Nomad Lounge's churros yet? Share your thoughts on this delightful treat with us on Kenny the Pirate's Facebook page, or join our crew and continue the discussion!