Disney just announced exciting news that more groups will get a chance to preview EPCOT'S new headliner Remy's Ratatouille Adventure.
Remy's Ratatouille Adventure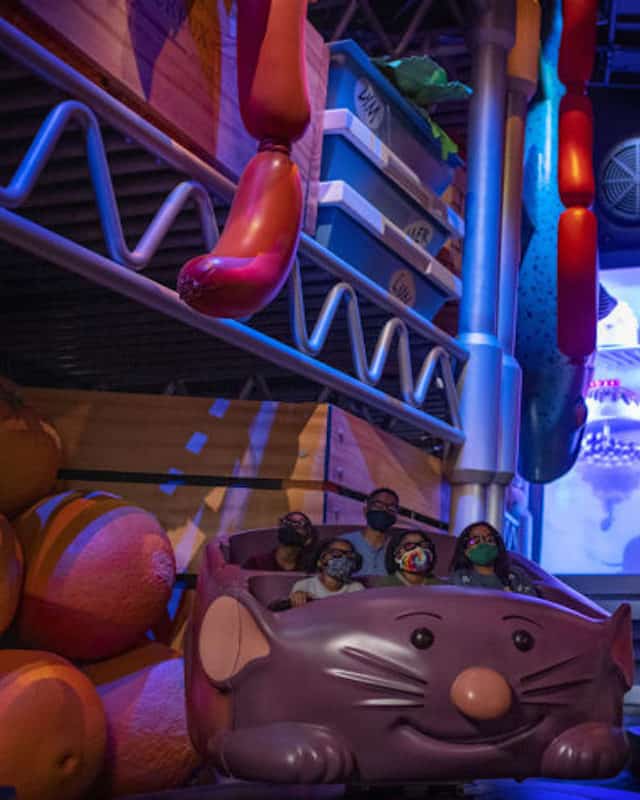 Remy's Ratatouille Adventure is located in the France Pavilion expansion taking place at EPCOT. Remy fans have been eagerly awaiting the opening of Disney's newest headliner attraction, Remy's Ratatouille Adventure.
Originally set to open in 2020, Remy's Ratatouille Adventure's timeline has seen some significant delays. The closing and phased reopening of Walt Disney World in 2020 pushed back the timeline on completion of this highly anticipated attraction.
IN THIS DELICIOUS NEW ATTRACTION, YOU'LL FEEL LIKE YOU'VE SHRUNK TO THE SIZE OF CHEF REMY AS YOU SCURRY THROUGH GUSTEAU'S FAMOUS RESTAURANT ON A WILD ADVENTURE.
Opening Date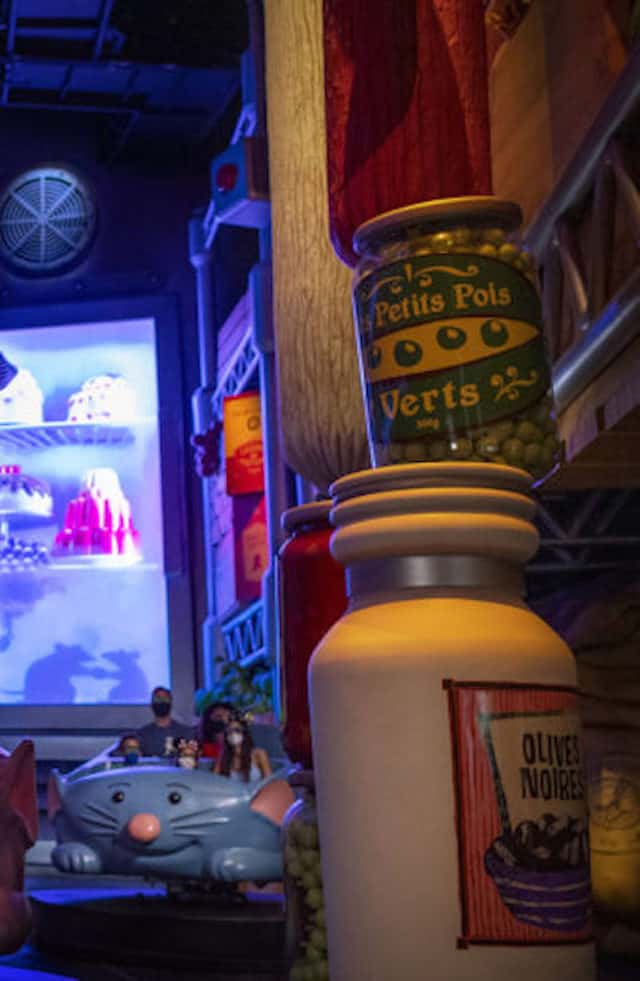 Finally, in March 2021, Disney announced an October 1, 2021 official opening date for this new trackless attraction.
Also, Disney opened up some of the newly expanded area at the pavilion. Guests can enjoy the benches, restrooms. Check out the photos HERE.
Cast Members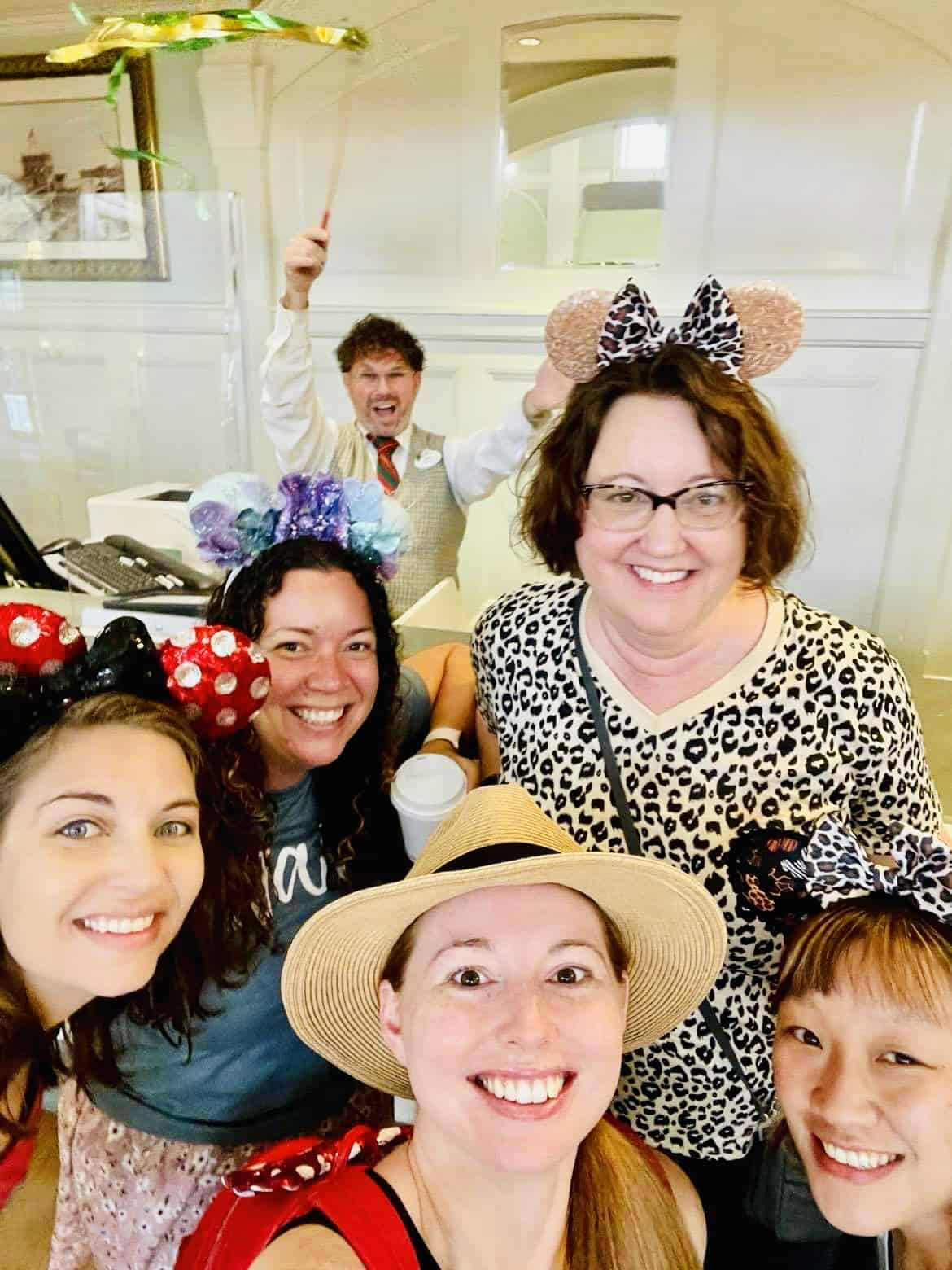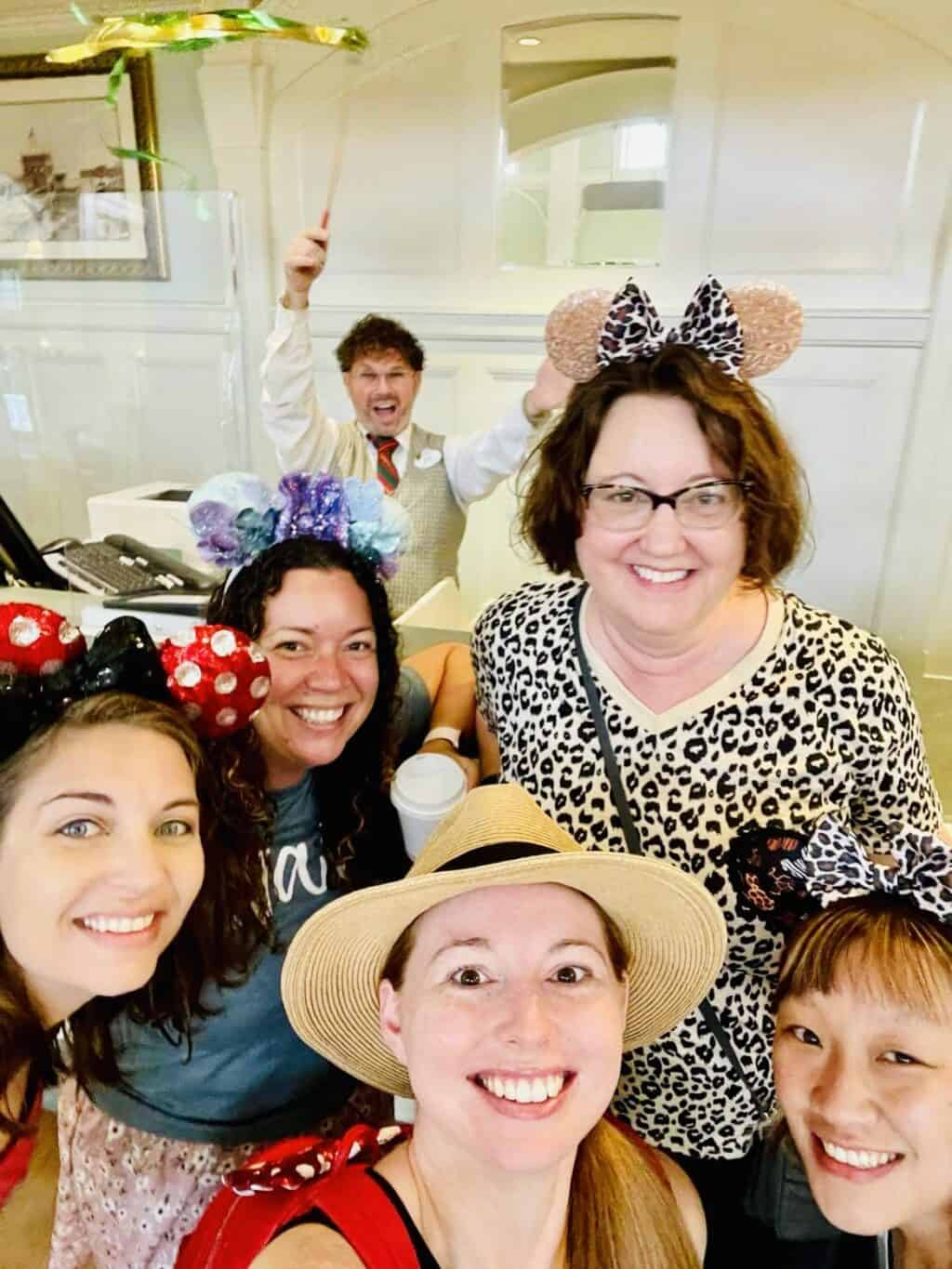 Just a few days ago, Monica announced that Cast Members will preview this attraction.. While no date is given for Cast Member previews, there are clues to a possible soft opening.
Beginning September 5, Epcot is "yet to be determined" for Cast Members.
Disney Vacation Club Members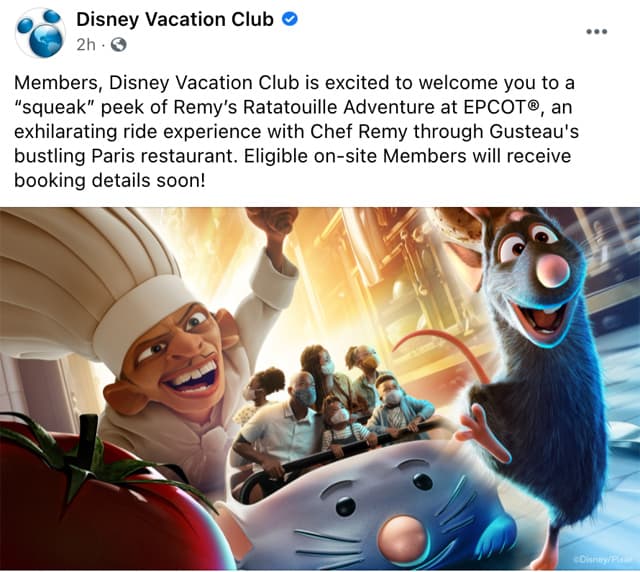 Just a few hours ago, the official Facebook Page for Disney Vacation Club Members announced they will be also be a part of this fun squeak peek! According to the post, DVC members will need a hotel booked to be eligible for the preview.
Eligible on-site Members will receive booking details soon!

DVC Facebook Post
Newest Group Added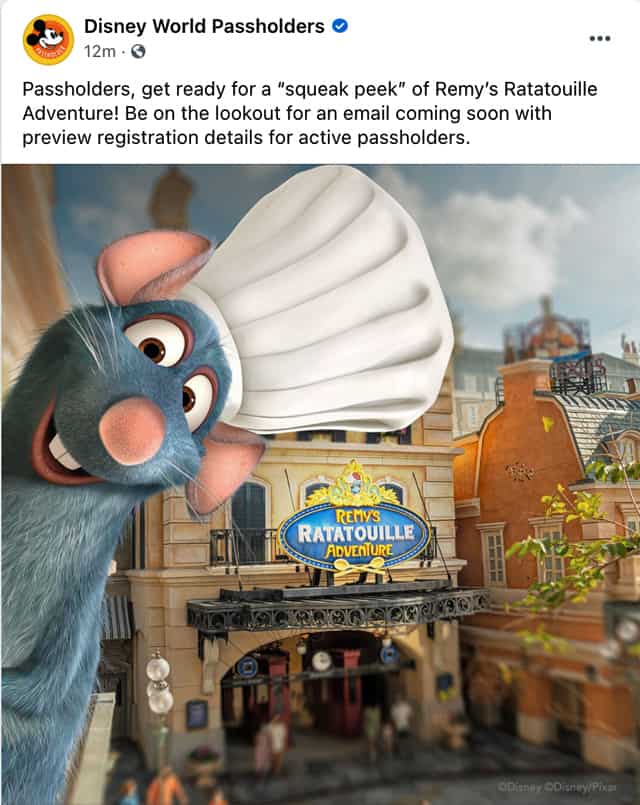 I'm (Susan) so excited to be included in the latest group added! The largest group, active Annual Passholders includes so many people! However, what will the conditions be to attend the preview?
Remy's Ratatouille Adventure is going to be one of the most popular attractions at Disney World. Are you excited about the preview? If so, which group do you fit in? Will you wait in the incredible line or wait until it dies down? Please share your thoughts on our KtP Facebook page.