Are you ready to grab your boots and jump in muddy puddles? Legoland Florida Resort just announced the world's first Peppa Pig World attractions and rides coming soon in 2022!
Announcement of Peppa Pig World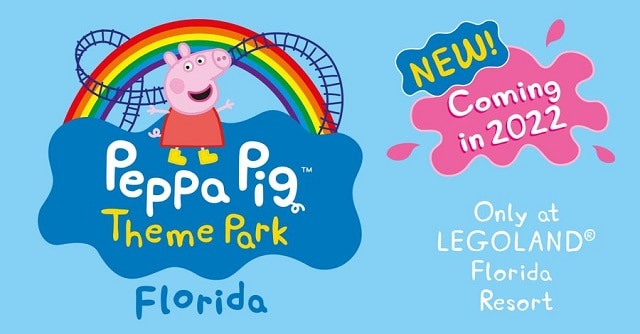 Back in February Legoland Florida Resort announced that Peppa Pig World would be making its debut as a stand alone park!
THE NEW STAND-ALONE PARK DEVOTED ENTIRELY TO PEPPA AND THE GANG WILL HAVE RIDES, INTERACTIVE ATTRACTIONS AND WATER PLAY ZONES, AND ALL AREAS WILL BE NAMED AFTER LOCATIONS IN THE POPULAR CARTOON.
Legoland Florida, which is located in Winter Haven, already includes a theme park and water park.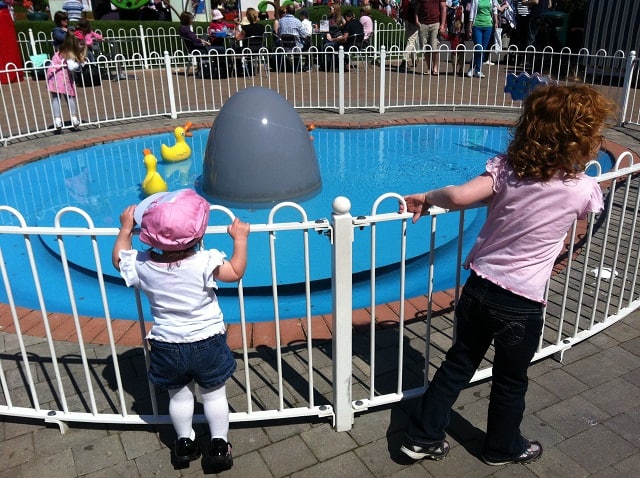 You can read more about who Peppa Pig is, what Peppa Pig World is and how much our family loves Peppa Pig and her family HERE.
Six Rides Revealed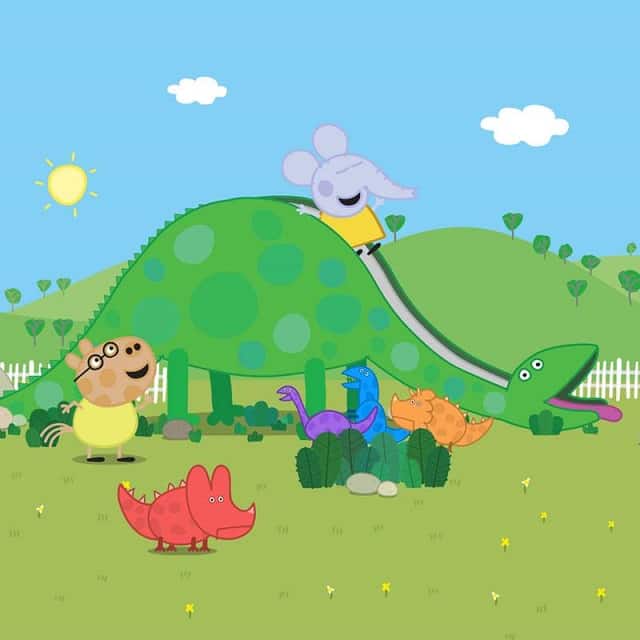 After being teased on the Peppa Pig Theme Park Florida Twitter page the last couple of days, they finally revealed the various attractions and playscapes that will be at the theme park.
The six rides that were revealed are: Daddy Pig's Roller Coaster, Grampy Rabbit's Dinosaur Adventure, Grandad Dog's Pirate Boat Ride, Mr. Bulls High Striker, Peppa's Pedal Bike Tour and Peppa Pig's Balloon Ride.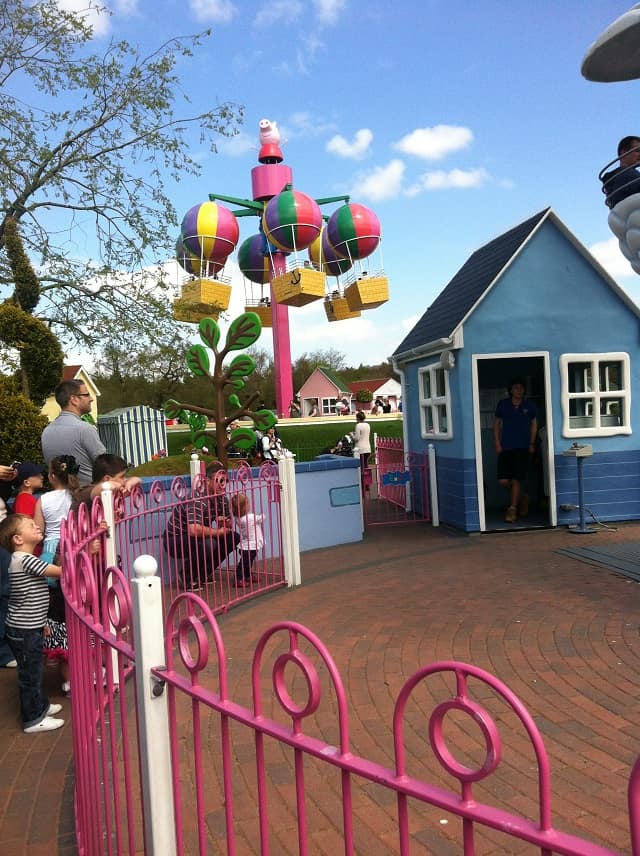 I'm so excited to see that a couple of the rides that are at Peppa Pig World located at Paulton's Park in Hampshire, United Kingdom will also be featured at the theme park in Florida!
Six Attractions Revealed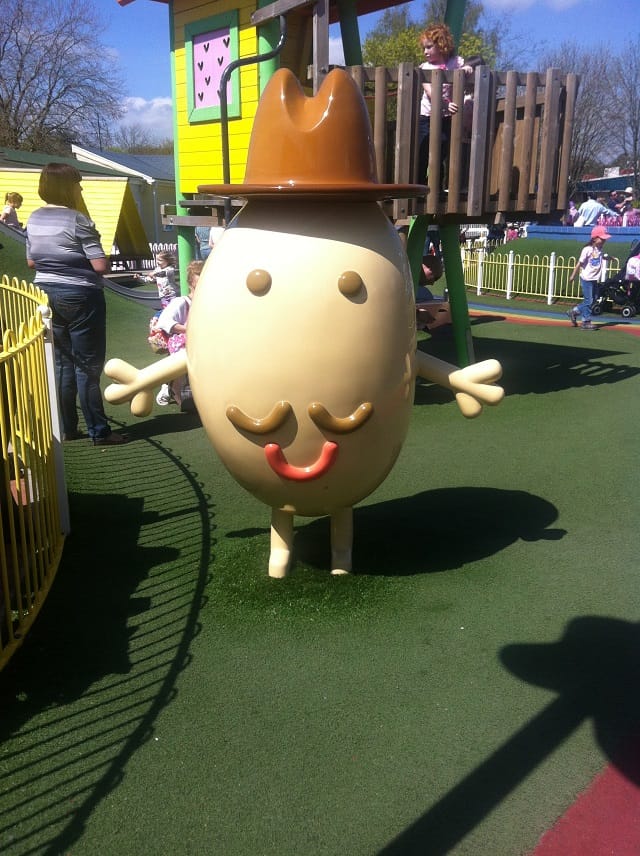 You can't have a theme park without having attractions!
See the most recognizable sights from Peppa Pig, including the Fun Fair, Mr. Potato's Showtime Arena and even a "Muddy Puddles" Splash Pad for the whole family to jump, jump, jump in!
Campervan, Cinema, Fun Fair Games, George's Fort, George's Tricycle Trail and Grandpa's Pig's Greenhouse, Madame Gazelle's Nature Trail, Mr. Potato's Showtime Arena, Muddy Puddles Splash Pad, Peppa Pig's Treehouse, Pirate Island Sand Play and Rebecca Rabbit's Playground will be joining in on the fun!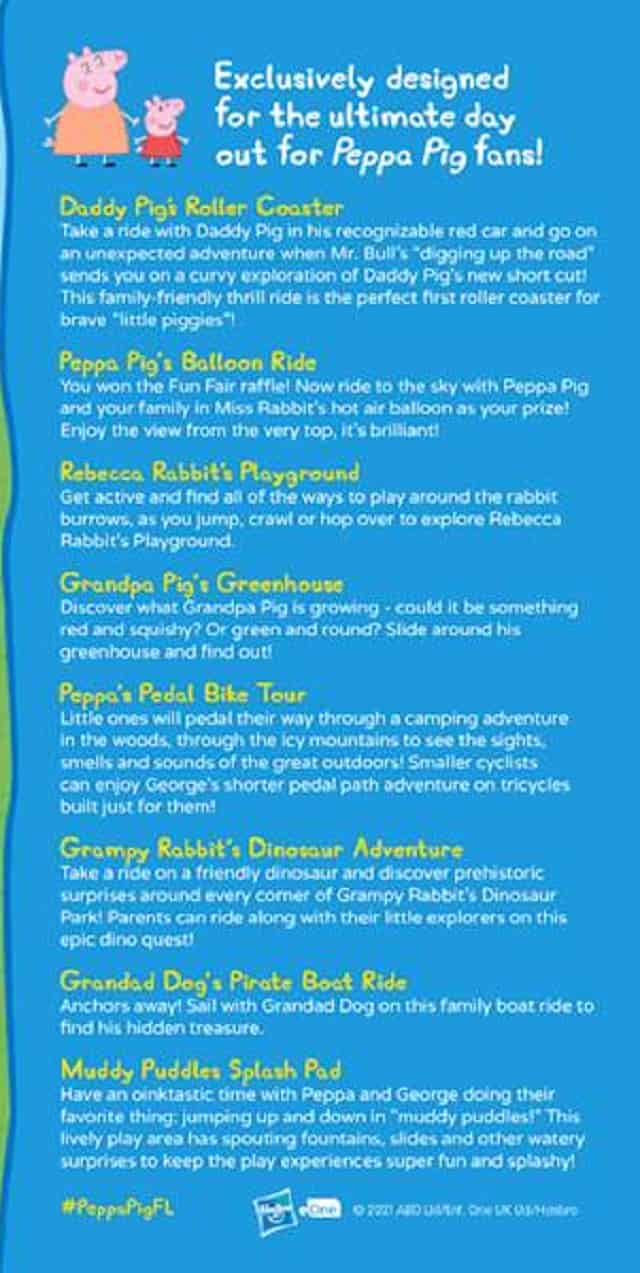 Sounds like a fun time, doesn't it? I might need to purchase an Annual Pass. Speaking of…
Exclusive Annual Passes Now On Sale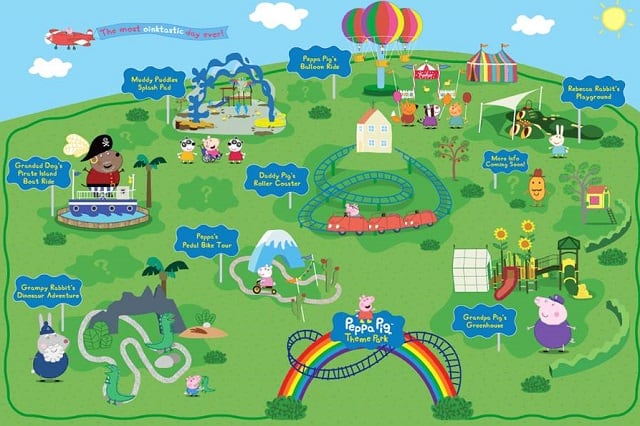 Be among the first to jump into "Muddy Puddles" at the World's first Peppa Pig Theme Park by purchasing an annual pass even before the park opens!
Peppa Pig Theme Park admission entitlement is not valid until the grand opening date of the attraction and will only be valid until the expiration date of the existing pass.
For only $74.99 Annual Passholders (ages 2+) will receive free standard parking, exclusive discounts and a lanyard.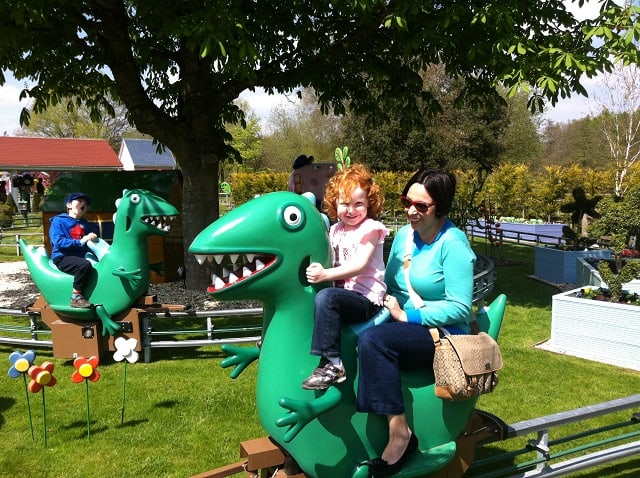 Block out dates and further information can be found on the Peppa Pig theme park website.
Vacation Packages Now On Sale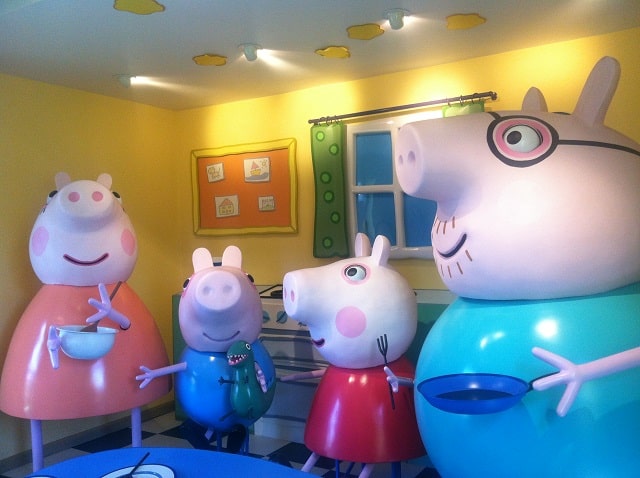 Bundle your Peppa Pig Theme Park tickets with a hotel room that is steps away for a preschooler's (or older!) best vacation ever!
At the moment, there are three different offers on vacation packages. They range from Book Early & Save Package, All-Inclusive Vacation Package and Peppa Pig Theme Park On -Site Vacation Package.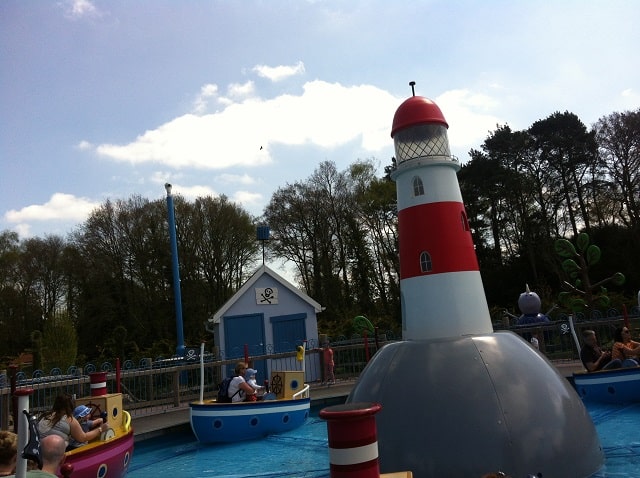 Offers are now on sale for travel dates starting April 1, 2022.
At the moment we do not have an opening date for Peppa Pig World. However, we will be sure to let you know when we do!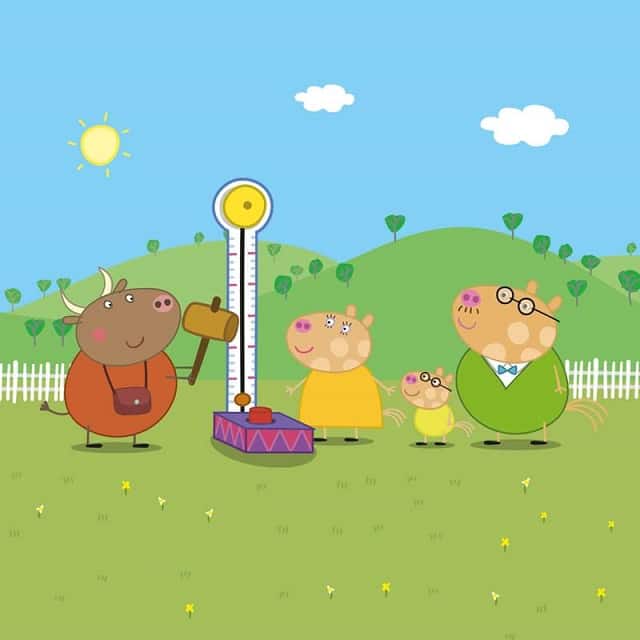 Are you ready to jump into muddy puddles with Peppa and George? Which attraction and ride are you most looking forward to experience? Let us know in the comments on Facebook and in our Facebook group.
Are you planning a vacation? Reach out to our trusted travel agency sponsor Authorized Disney Vacation Planner
Mouse Class Travel
!