Currently, only one of Disney World's two water parks is open. It's possible we may see the other one open soon! Here's what we know.
Water Parks
Both Blizzard Beach and Typhoon Lagoon remained closed when Disney World reopened last summer. Then, Blizzard Beach reopened in March 2021 just in time for spring break crowds.
Disney announced some some updates to the way things operate to keep safety and health at the forefront of everyone's experiences. Reduced capacity, temperature screenings, physical distancing markings, and face coverings are required.
However, as you may have noticed when reading that last sentence, all of those are gone at Disney World now! Things are quickly reaching normal. So, is Disney looking to reopen the second water park, Typhoon Lagoon?
Typhoon Lagoon Reopening?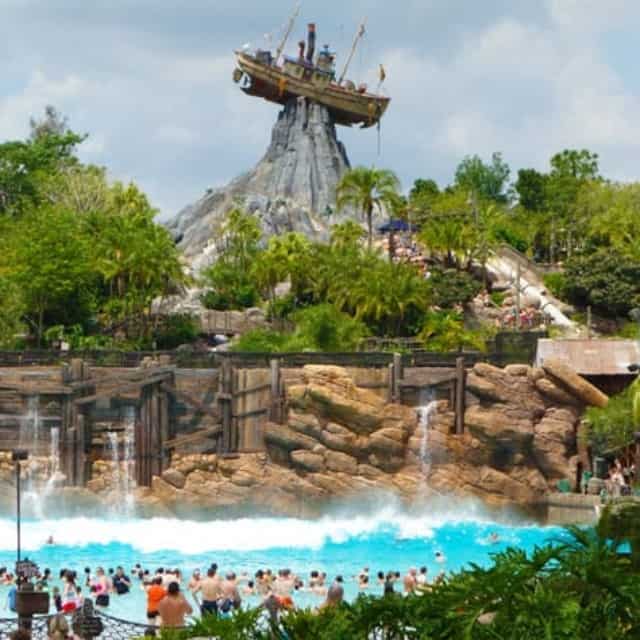 With the hot summer months ahead and an increase in the number of Guests visiting the Most Magical Place on Earth, it makes a lot of sense to reopen another water park. Typhoon Lagoon is arguably the better of the two, and I know many would love to visit.
Disney World recently filed some general construction permits for the address where Typhoon Lagoon is located. Disney could be getting the water park ready to go for when they welcome Guests back!
Disney has filed general construction permits for Typhoon Lagoon leaving us to believe we could be closer to a reopening.
Water Park Offer
Even if Typhoon Lagoon is not open by the time your trip rolls around, consider a visit to Blizzard Beach. There is a new offer for Annual Passholders to grab some tickets for pretty cheap, which makes it the perfect time to visit. I (Monica) will be heading there for the first time next week!
And, who knows, the offer is good until the end of the year so maybe you can get discounted tickets for Typhoon Lagoon too!
Which water park is your favorite? Do you hope Typhoon Lagoon opens soon? Let us know in the comments below or on Facebook.