Grab the tissues. This sweet veteran and the way Disney honored him will bring you to tears.
Armed Forces Day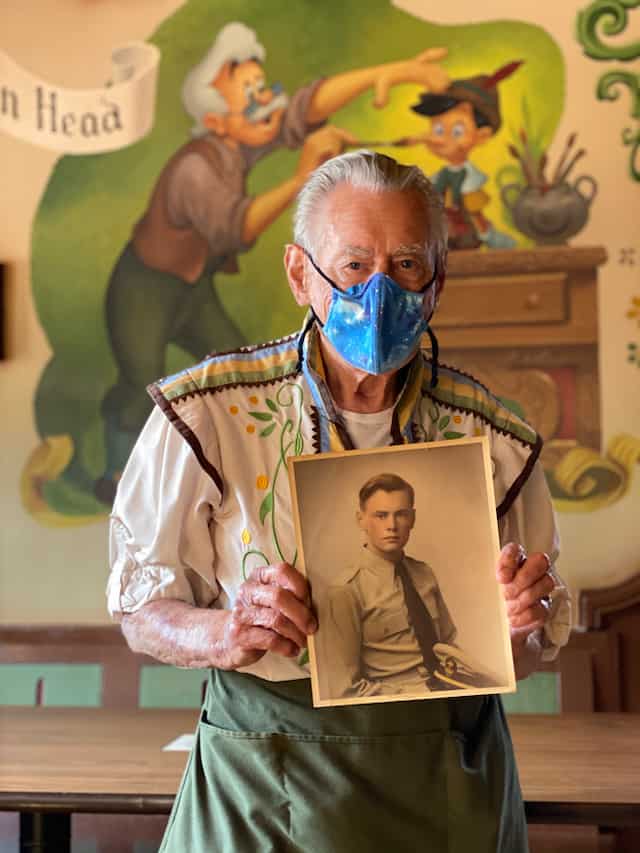 Here in the United States, Armed Forces Day is celebrated annually on the third Saturday of May. It is a day for our country to come together and honor those who are serving in the United States military. Not to be confused with Memorial Day or Veterans Day, this special holiday is set aside for those currently serving.
While this next story is not about someone who is currently enlisted, Disney is celebrating the holiday by honoring one of their Cast Members who served during an important time in history.
U.S. Navy Veteran Alex Stromski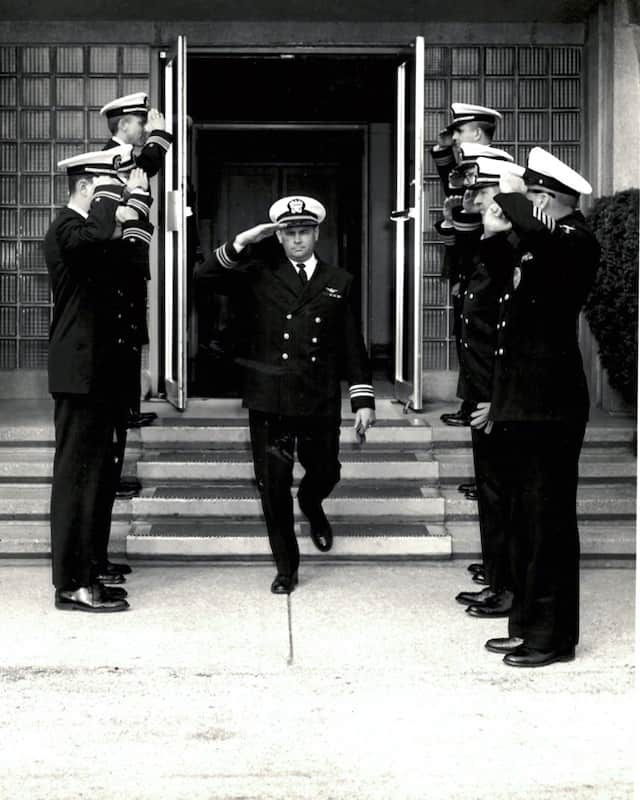 Alex Stromski enlisted in the U.S. Navy during WWII. After the war was over, Alex earned a commission as an officer and went to flight school at Naval Air Station Pensacola. He was classmates with future astronaut and lunar pioneer Neil Armstrong. 
Alex served around the world in maritime patrol squadrons, worked with experimental naval aircraft such as dirigibles, and served on the team responsible for keeping the peace in the demilitarized zone following the signing of the Korean War armistice.
Alex retired from the Navy in 1967 as a Lieutenant Commander.  After Walt Disney World opened in 1971, Alex became an annual passholder and frequently visited the resort with his family.
A new career path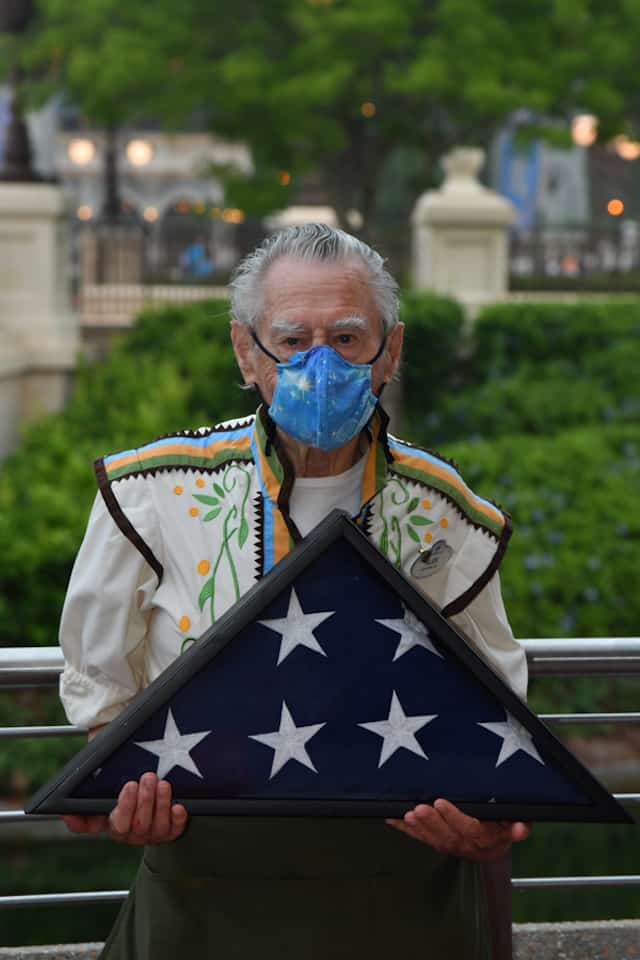 His love of Disney and of service led him to apply for a job. Mr. Stromski admired Walt and the fact that he respected our nation's defenders. In 2013, he applied and got a full-time position at Pinocchio's Village Haus.
Alex said his military experience has been a big benefit to him in his Disney role making magic for our guests.  "I love helping create the experiences that families will remember for years," he said. "I especially enjoy meeting the military families and veterans who visit us."
I don't know if any of you have ever seen him working, but now I feel like I must find him the next time I eat there and meet him and thank him.
A hero is honored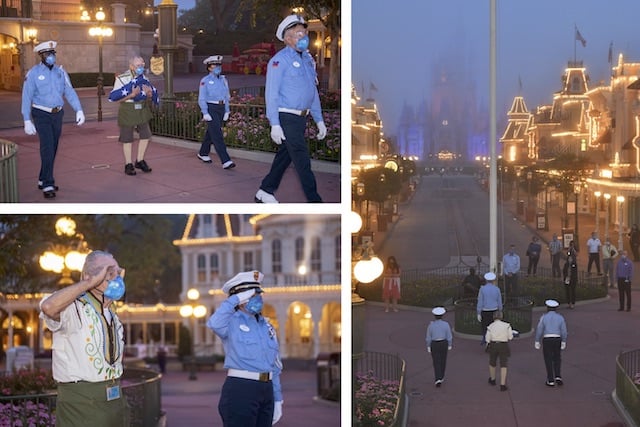 Now, Disney World is honoring Mr. Stromski in a special way this Armed Forces Day. Just recently, Magic Kingdom held a special sunrise flag ceremony as a way to show their appreciation to Alex and his service.
As friends and family looked on, he joined the Magic Kingdom flag detail in hoisting the colors over Town Square. Afterward, he and his family were recognized by park leadership and members of Disney's SALUTE Veteran diversity group. 
Check out the video below:
"I'm honored and humbled," Alex said holding a shadowbox of a flag flown over the park the day prior in his honor.  "This is something I never would have expected." 
BRB, sobbing…
As a veteran's wife, I (Monica) love reading stories about how The Walt Disney Company honors and supports our nation's heroes.
The Walt Disney Company supports our military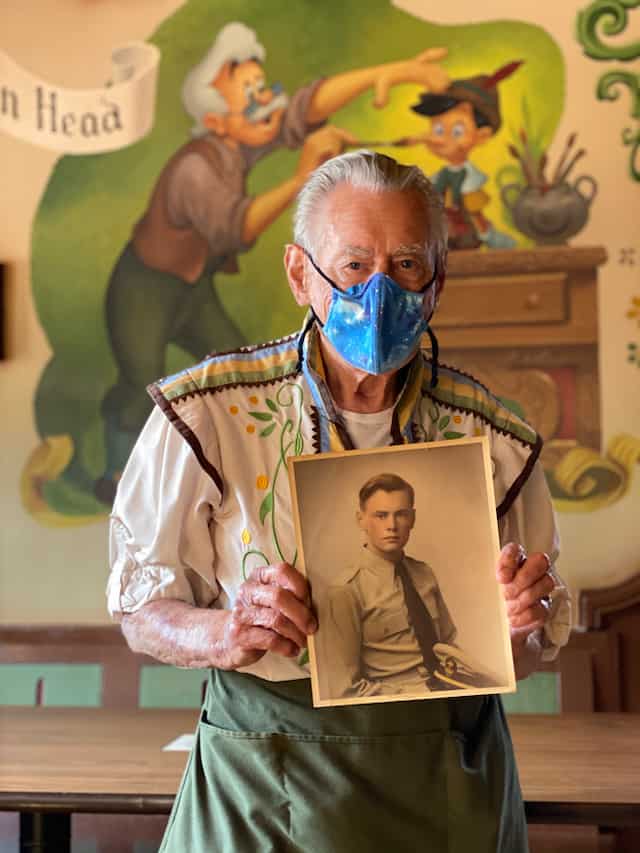 Not only has this sweet veteran been honored by Walt Disney World, but the company is continually working with the military and veteran community. Any good company realizes the skill sets of our nation's veterans and the advantage they bring to any industry, and The Walt Disney Company is no exception.
Thousands of veterans are employed by the company, and this September the U.S. Army is hosting the Department of Defense Warrior Games at The Walt Disney World Resort. You can read more about that HERE.
Registration is also now open for the 2021 Veterans Institute Summit presented by Disney Institute on September 13-14, 2021 at Walt Disney World Resort. This complimentary event is geared towards those who want to learn how build or enhance their company's own hiring, training and support of military veterans and spouses. 
Our team at Kenny the Pirate want to wish all our nation's heroes a Happy Armed Forces Day! We thank you for your dedication to this country.
Source: Disney Parks Blog
Are you planning a vacation? Reach out to our trusted travel agency sponsor Authorized Disney Vacation Planner
Mouse Class Travel
!