Do we really need more food options at EPCOT? Yes, of course we do! A new gelato shop will open soon. Check out the opening details and menu here.
Eating around the World (Showcase)
If you've ever wanted to eat your way around the world, EPCOT is the place to do so. With 11 pavilions and one outpost, the food possibilities are endless. Enjoy some fish and chips in the UK pavilion, grab one of the many sweet treats from Les Halles in France, or stop by the Japan pavilion for some shaved ice!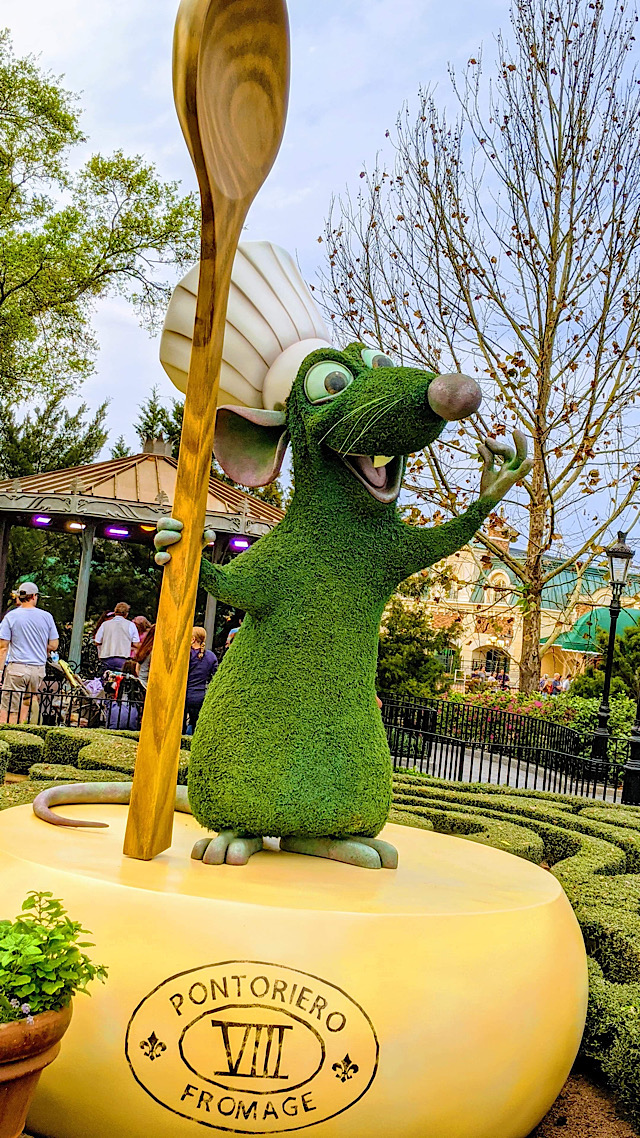 EPCOT is one of the parks you can have a different experience each time you visit simply based on the food choices you make. Add in specialty dishes from the Flower & Garden Festival, and you can spend the whole day eating to your heart's content.
Gelato Shop
The Italy Pavilion offers so many food choices from a sorbet cart to pizza at Via Napoli to a wine cellar lounge. Now, a new gelato location is opening in the Italy pavilion at EPCOT – Gelateria Toscana. Opening in May, this walk-up window will offer gelati, sorbetti, gelati floats, and much more!
Here is the full menu:
Gelati in a Waffle Cone or Cup – Chocolate, vanilla, pistachio, cookies 'cream, stracciatella, strawberry, or tiramisù
Sorbetti in a Waffle Cone or Cup – Lemon, raspberry, mixed berry, or mango
Gelati Floats – Fior di Latte gelato with your choice of root beer or Coca-Cola 
Coppa del Nonno – Fior di Latte, chocolate, and cookies 'n cream gelati with chocolate sauce, whipped cream, and amaretti cookies
Coppa Amicizia – Fior di Latte, cookies 'n cream, and strawberry gelati with whipped cream
Coppa Delizia – Fior di Latte, strawberry, and cookies 'n cream gelati with strawberry sauce and whipped cream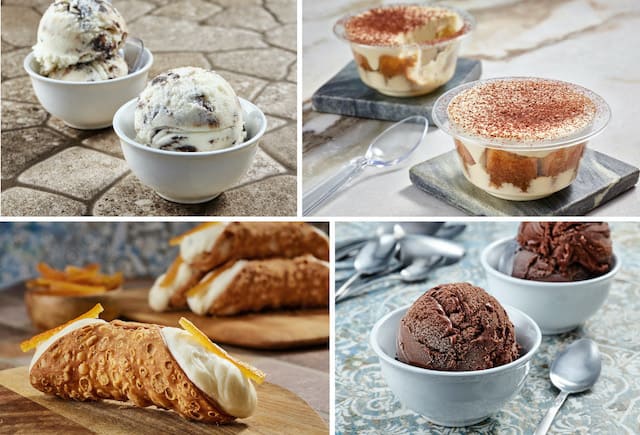 "Affogato" Espresso Gelato – Fresh Italian espresso poured over Fior di Latte gelato with an amaretto cookie
Cannoli al Cioccolato – Crisp pastry filled with sweet ricotta, chocolate, and candied orange
Zeppole –  Soft fried Ricotta cheese fritters dusted with powdered sugar
Mocha Tiramisù – Mascarpone cream, espresso coffee, savoiardi biscuits, and chocolate
Specialty non-alcoholic beverages along with cocktails, beer, and wine are also available
Do you love gelato? Will you be stopping by Gelateria Toscana on your next visit to EPCOT? Leave us a comment!