There are dozens of Disney Stores throughout the United States that will be closing within the next week. Join me as I go down memory lane with our many visits to our local Disney Store over the years. It will surely be missed!
Disney Stores Closing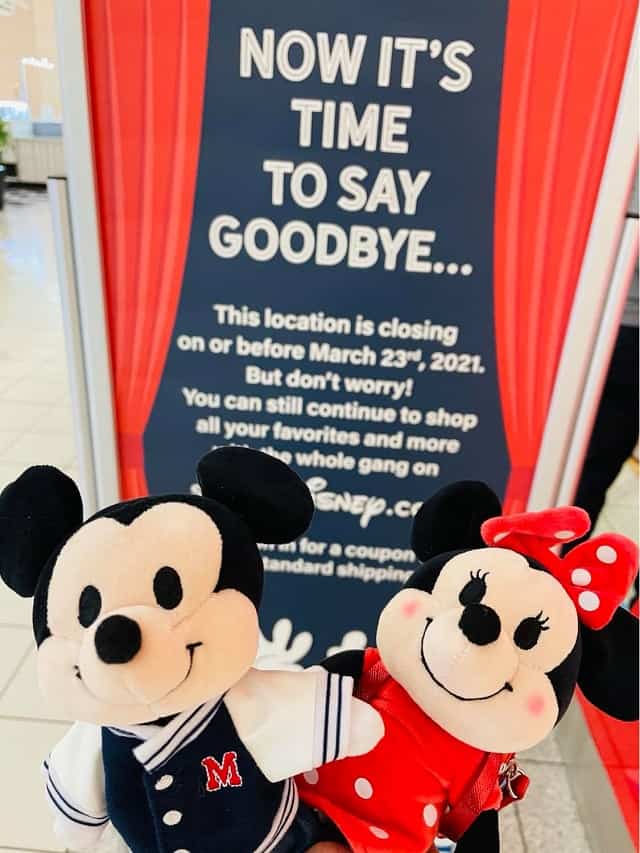 There is something magical about having certain experiences in real life rather than going online, clicking some buttons, and then checking out.
The very same thing could be said about visiting the Disney Store.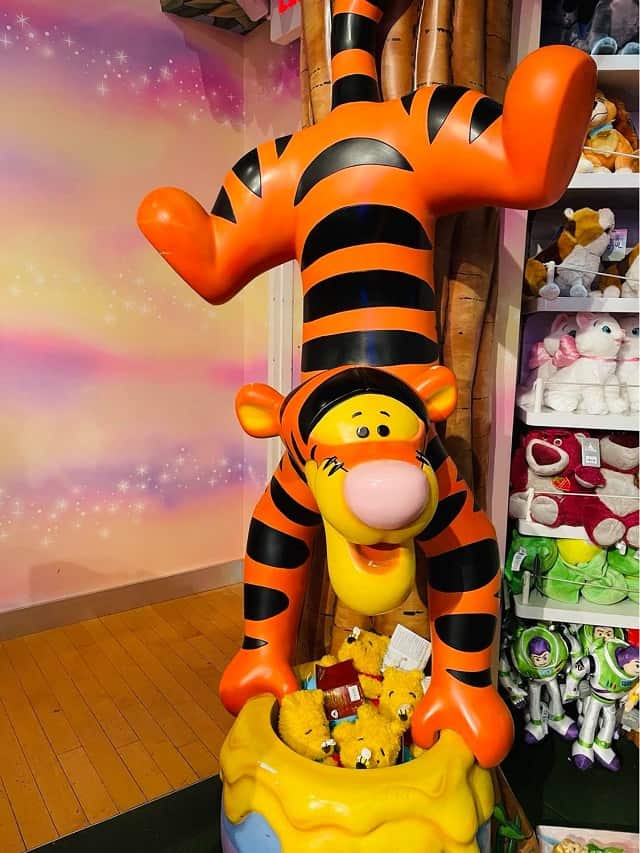 I recall a couple weeks ago when Susan had written an article that many Disney Stores throughout the United States would soon be closing. The list of closing stores had yet to be released at the time.
All we knew was that 60 stores out of 300 would soon be closing their magical doors on or before March 23, 2021.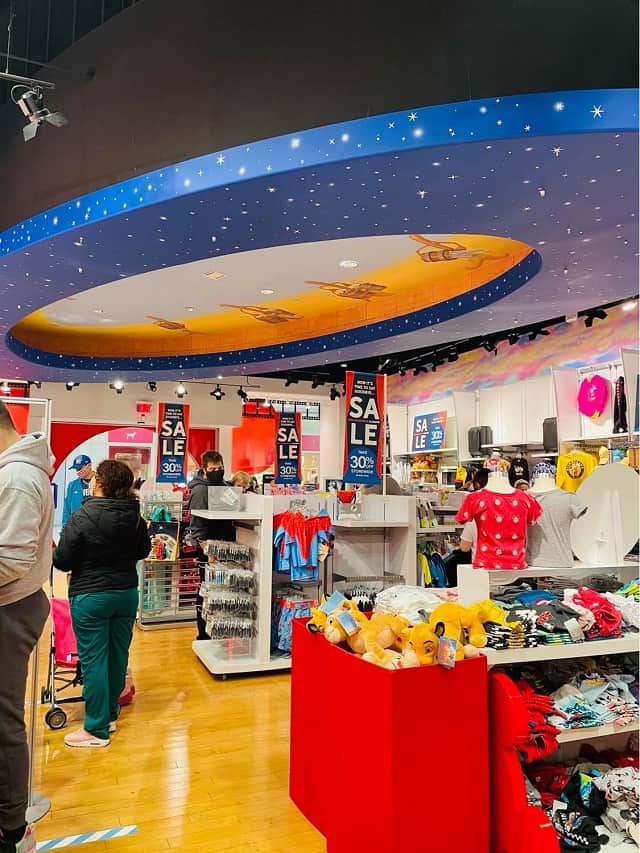 Unfortunately, not too long after, Maggie wrote the dreadful article that revealed which Disney Stores were closing.
I had the same feeling I had when I was in high school when I would try out for the school play, and I was hoping and praying that my name was on that list!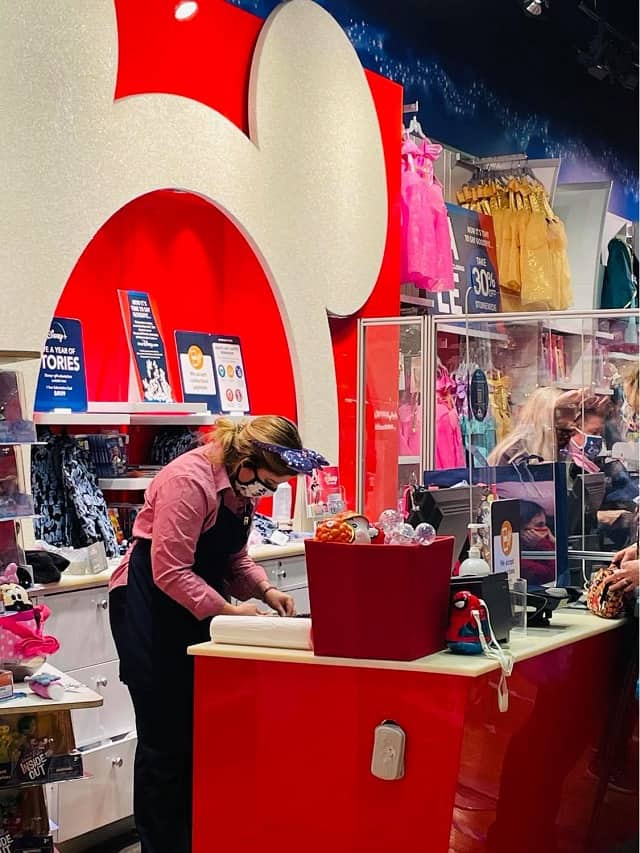 However, in this instance as my eyes glanced down the list it was the exact opposite feeling that I was hoping for.
There it was: The Salinas store in San Jose, California.
My eyes filled up with tears.
Why The Sad Eyes?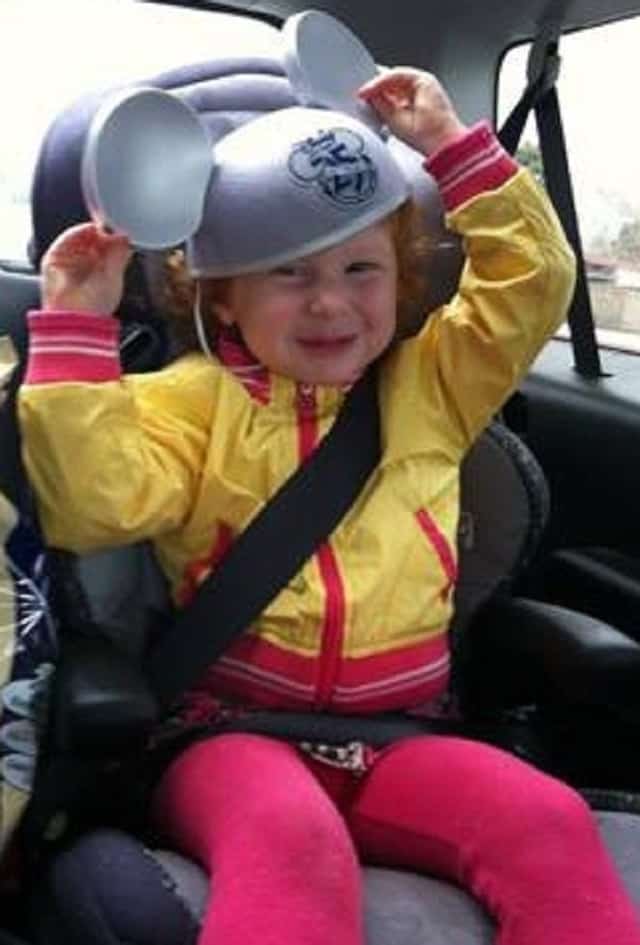 You see, my husband served in the United States Coast Guard and one of the locations that he was stationed at was in Monterey, California.
As a couple who had been married for just two years and with a newborn, there was no way on this planet earth that we would be able to afford to live in Monterey so we settled and purchased our first home in Salinas.
If you are not familiar with the location, picture a picturesque agricultural location. About a mile from our house we had strawberry fields and lettuce fields. We had the California weather everyone dreams about.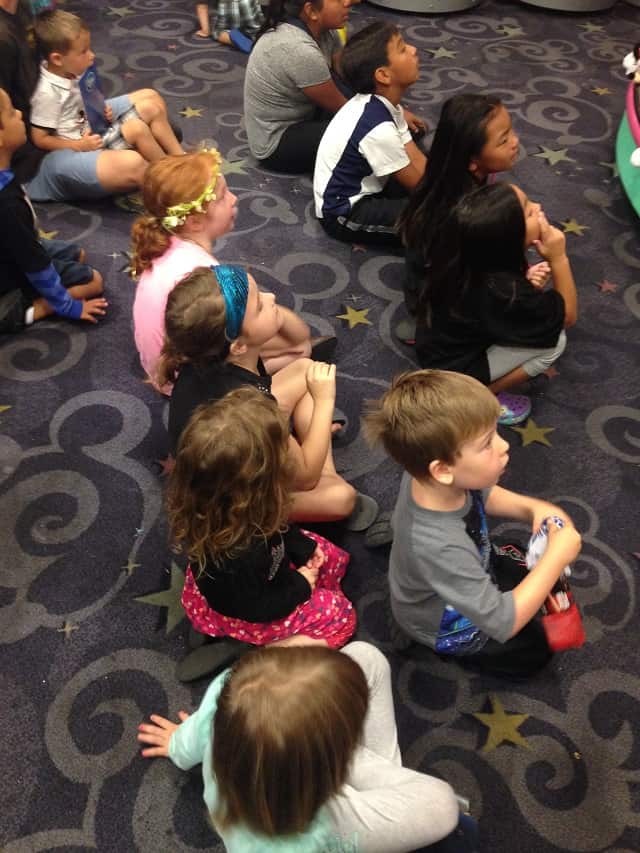 It was during our first trip to the Northridge Mall that I discovered the Disney Store. Boy, was I excited because the store that I grew up in Central California had closed when I was in high school.
I didn't have a nearby store in quite some time.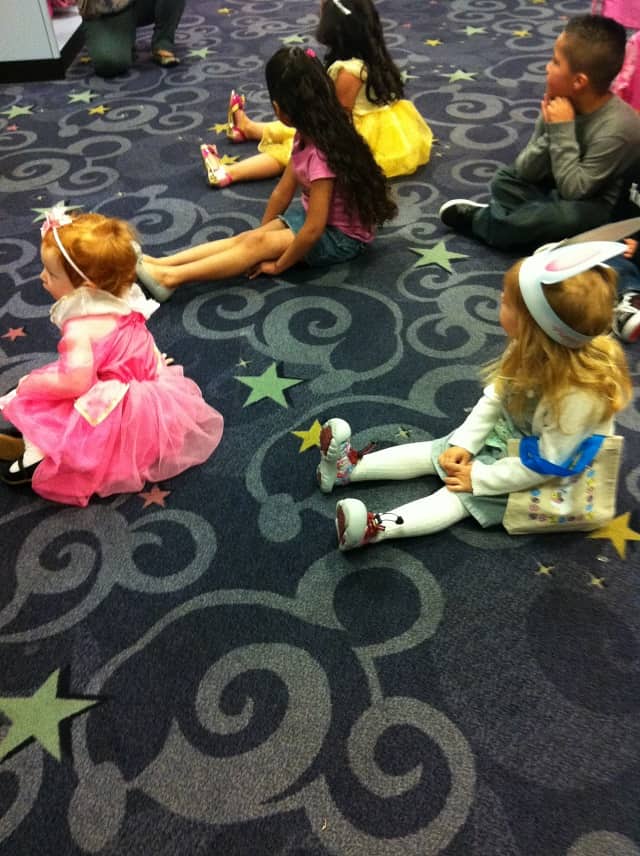 The wonderful Cast Members soon knew who our family was as we visited almost every weekend with the various events that were held!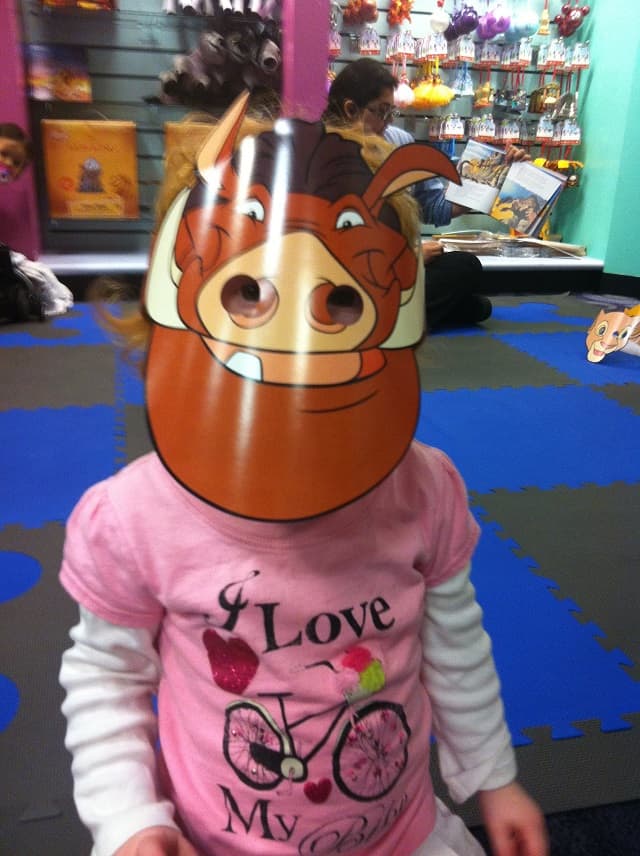 Over the years, we became close with many of the Cast Members. Some of them became engaged, got married, had children, had children that graduated and went off to school throughout our years living in Salinas.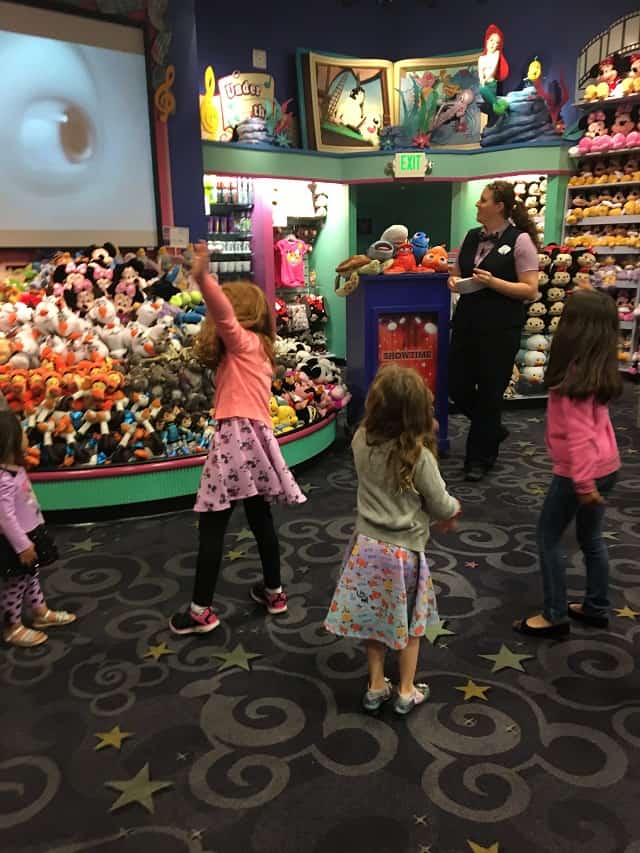 One of our favorite things was to chat with the Cast Members as they shared their trips to Disneyland, Walt Disney World and on the Disney Cruise Line. We enjoyed listening to their adventures as they did with us.
Many times we would exchange our experiences, tips and tricks!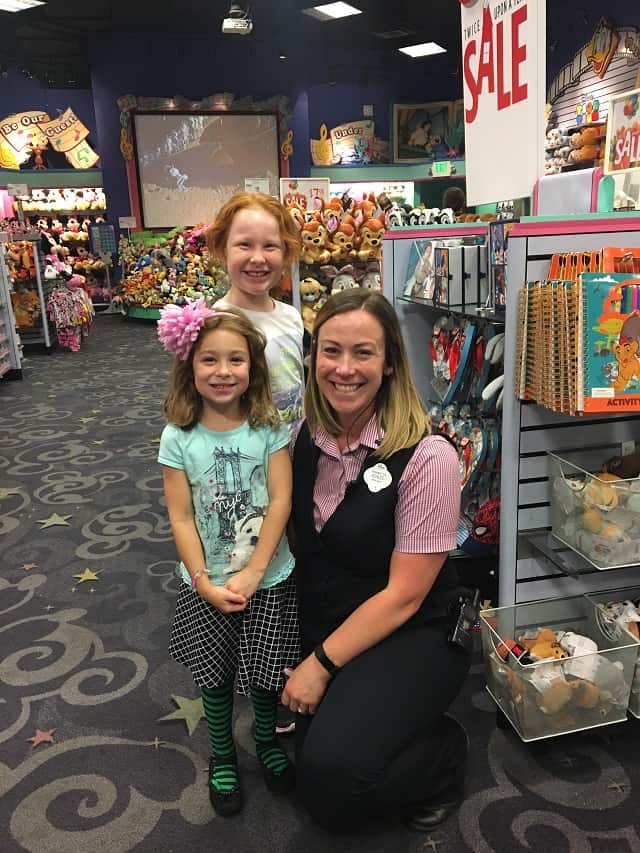 In fact, even when we moved away from Salinas, we found ourselves visiting the store each time we were in town!
Opening the Store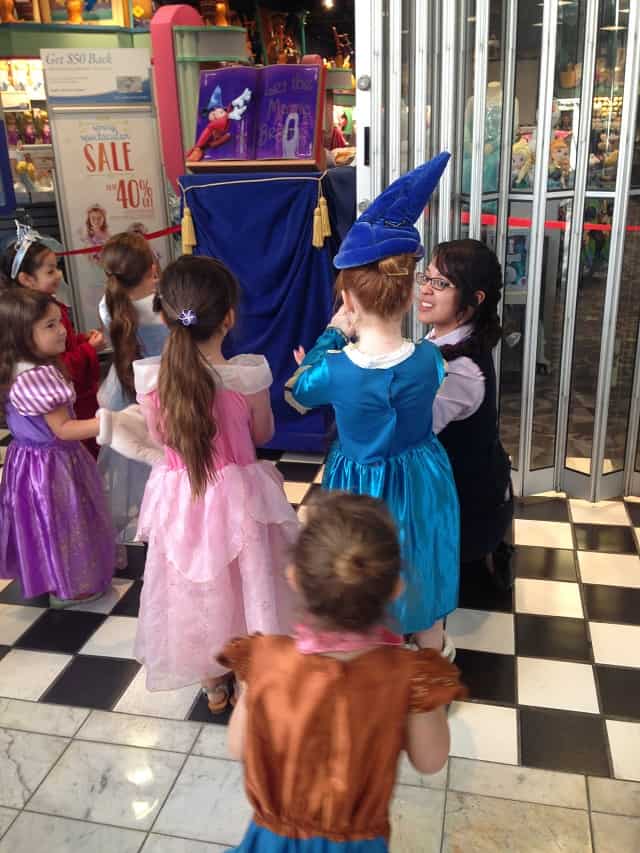 The girls and I enjoyed arriving early at the Disney Store before opening because if you were chosen or were the only ones in line before it opened you were selected to participate in magically opening the store!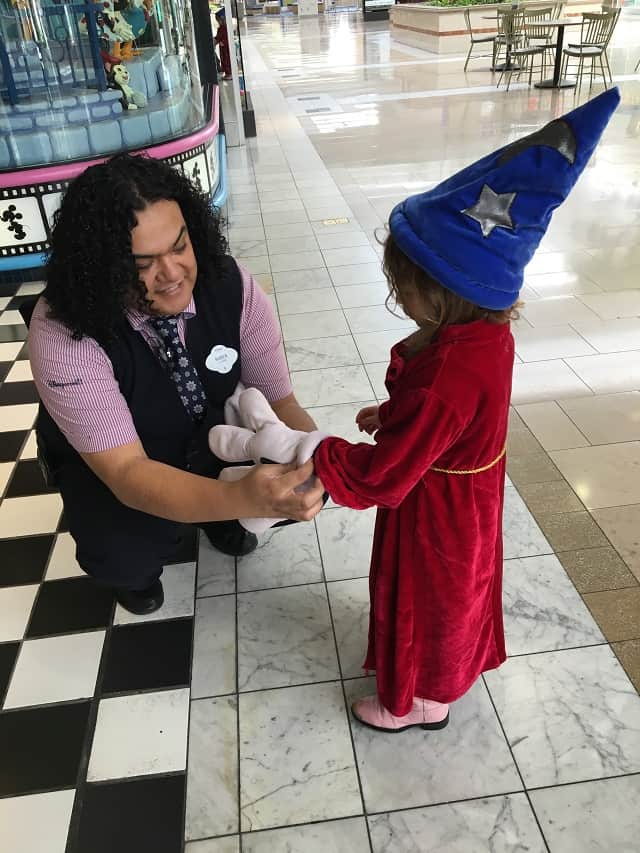 Each one of our girls were lucky to participate in this wonderful tradition.
Don't they look adorable dressing up the part as Mickey Sorcerer complete with robe, wand and hat?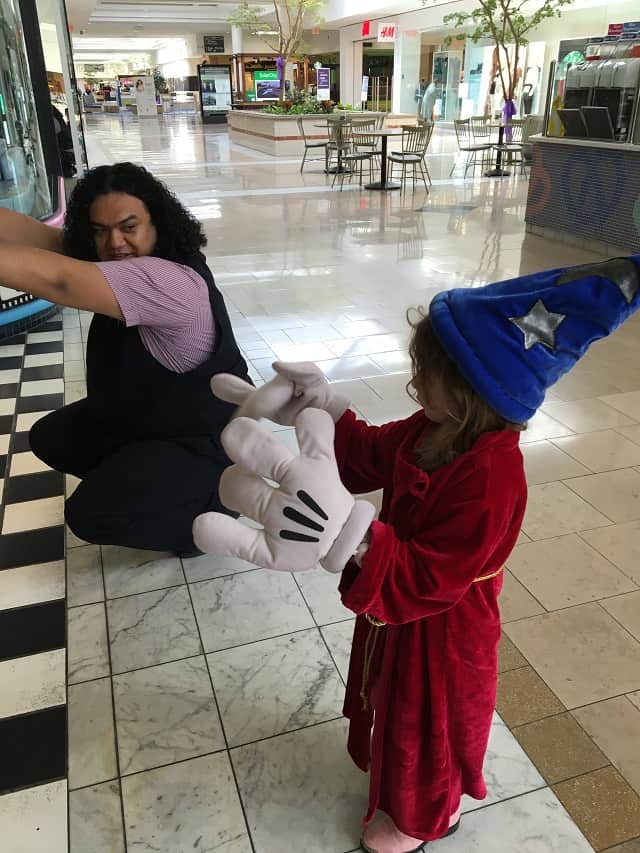 Such wonderful memories that the girls still remember to this day!
These are definitely moments you will never experience while shopping online!
Disney Store Summer Play Days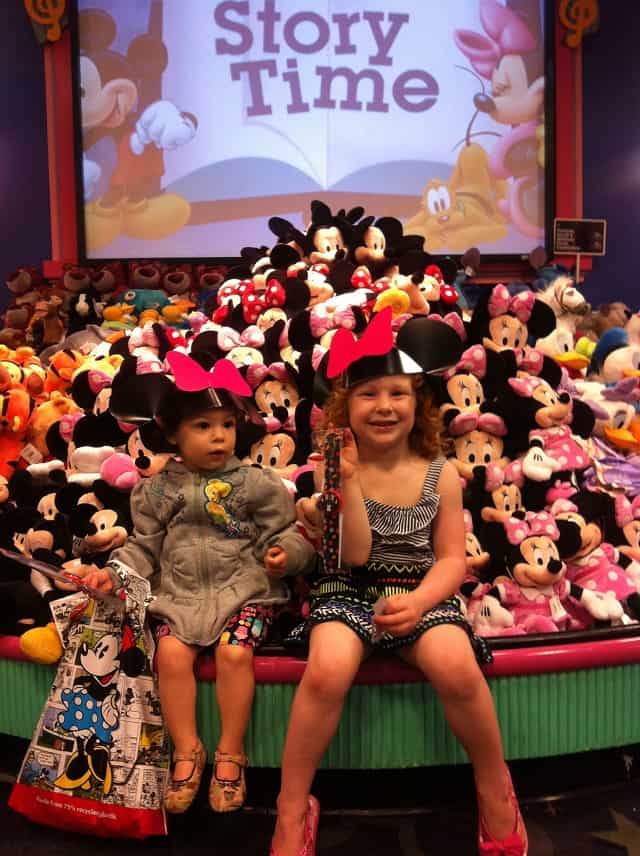 Another memory that we have was the storytime and various activities that occurred during the summer.
Summer of 2015 kicked off the Disney Store Summer Play Days! Do you remember them?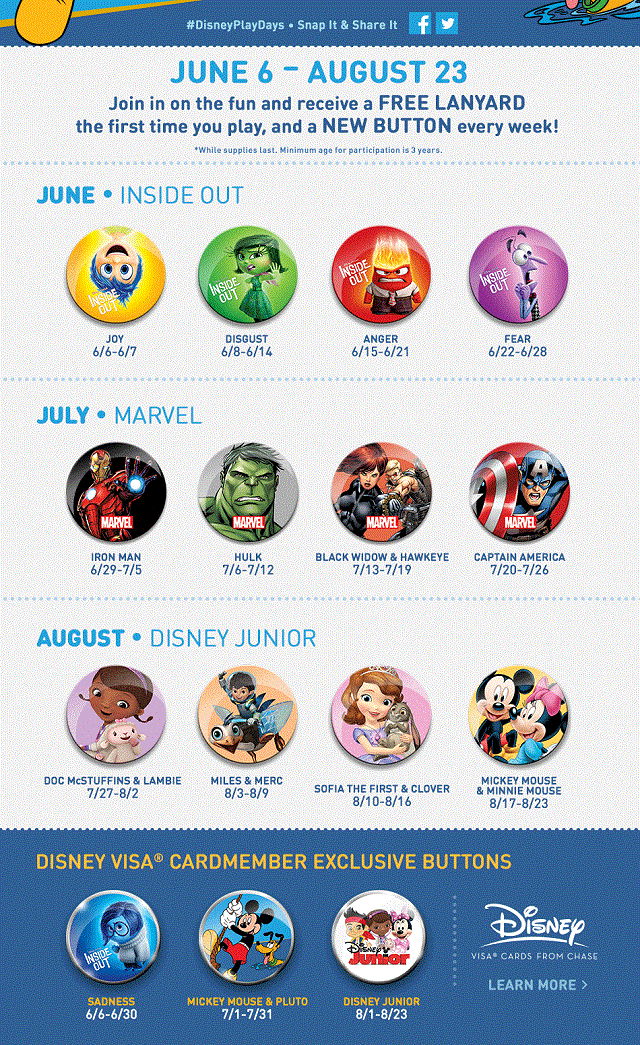 The events were all free and occurred throughout the entire summer. There were prizes for participating in the weekly events.
For example, it was during the summer of 2015 that kids earned buttons to add to their lanyards each week.
You best believe me when I tell you that we collected ALL of them! I remember there were a couple of times that I sent my husband to the activities as I was not able to attend.
I mean, they had to have the ENTIRE collection including the special Disney Visa exclusive buttons!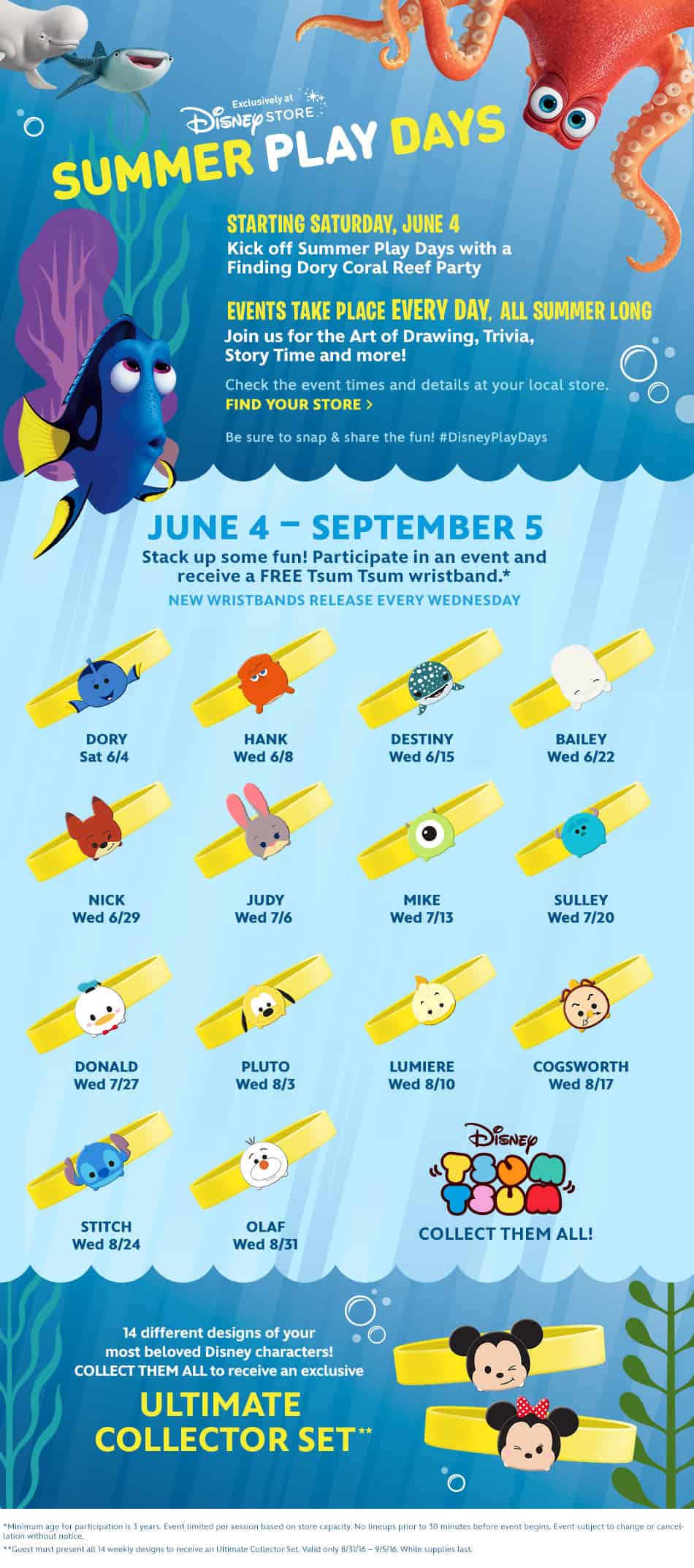 During the summer of 2016, Disney Store Summer Play Days brought us the introduction of Tsum Tsums!
There was a new wristband each week. The festivities first began with a Finding Dory Coral Reef Party!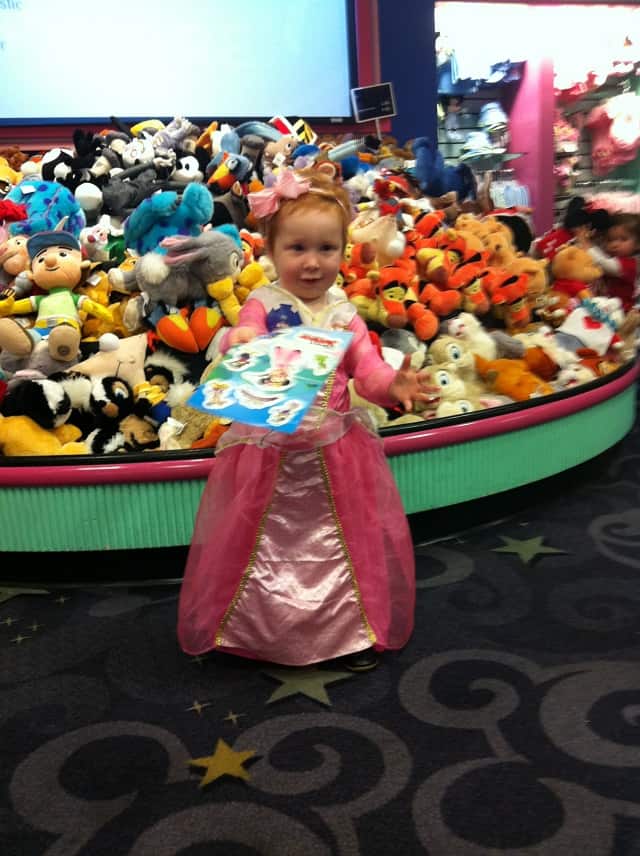 Great memories that will forever hold a special place in my heart!
Visiting One Last Time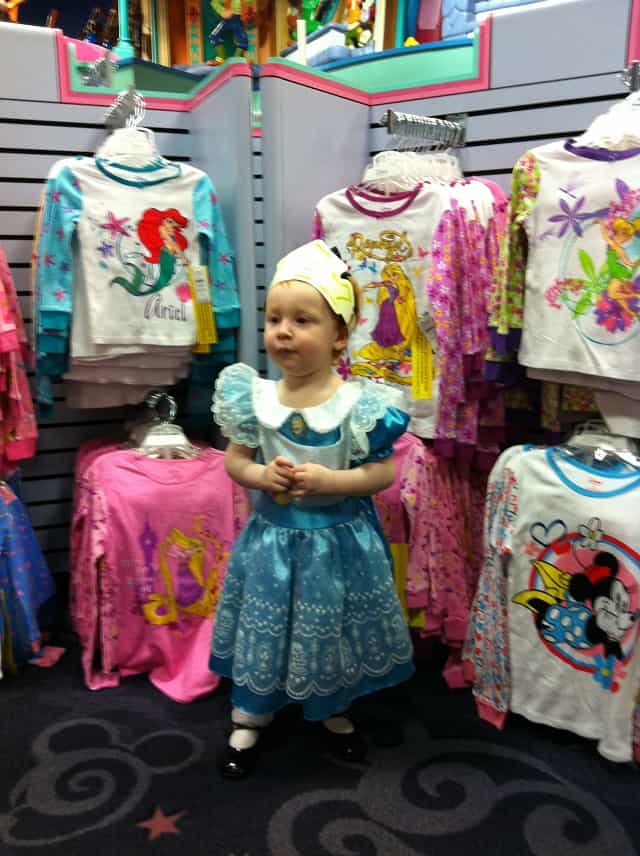 I shared the news of the store closing with my girls a couple of days ago, and they immediately begged to do the 3 1/2 hour drive to say goodbye.
Our plan is to visit next weekend as the store closes on the 23rd of March!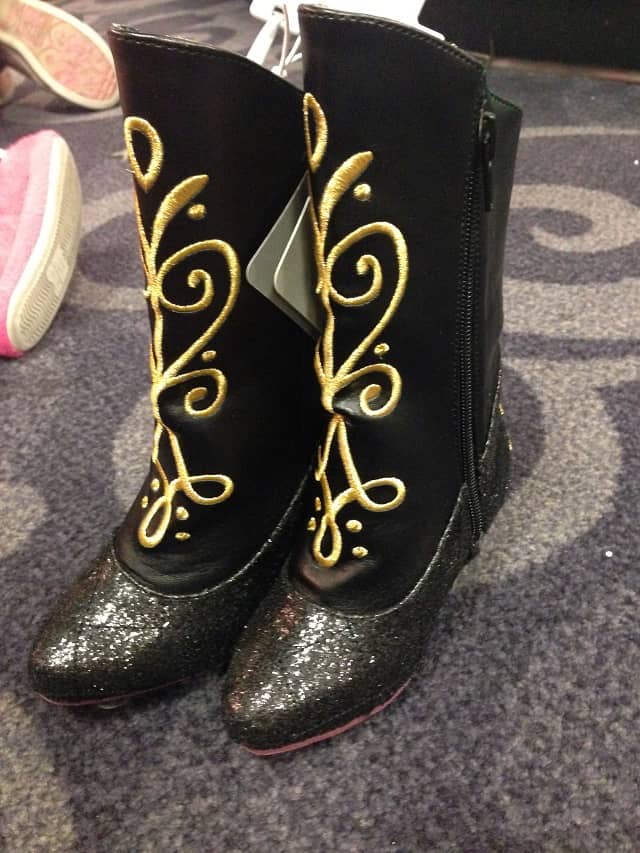 Additionally, they are having a great sale at the moment. You can take 30% off throughout the store. All sales are final.
It is definitely worth taking a trip to see what savings you will find on merchandise.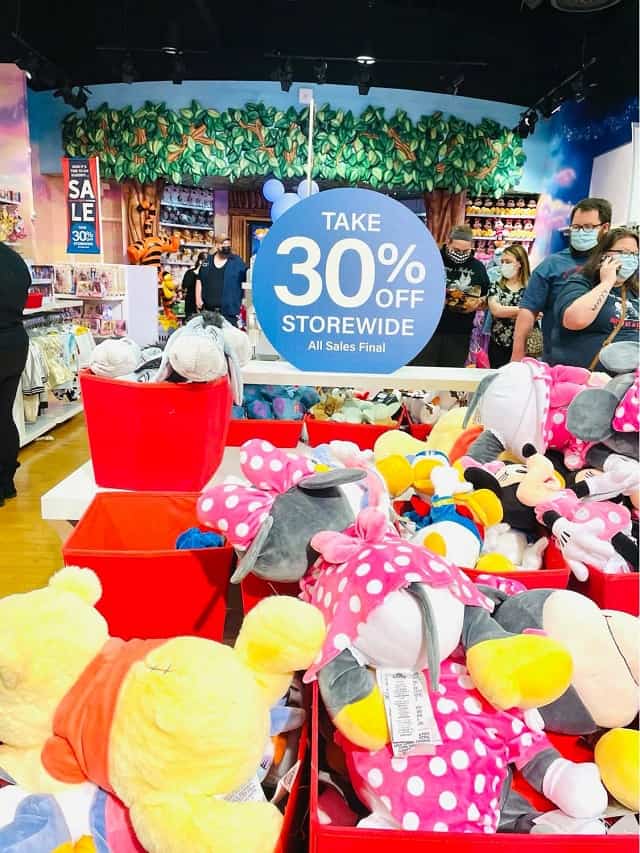 In the meantime, one of our writers, Maggie, ventured to say her goodbyes with her two sons.
As mentioned at the beginning of the article, there is a certain magic, nostalgia if you will, of visiting and experiencing the Disney Store.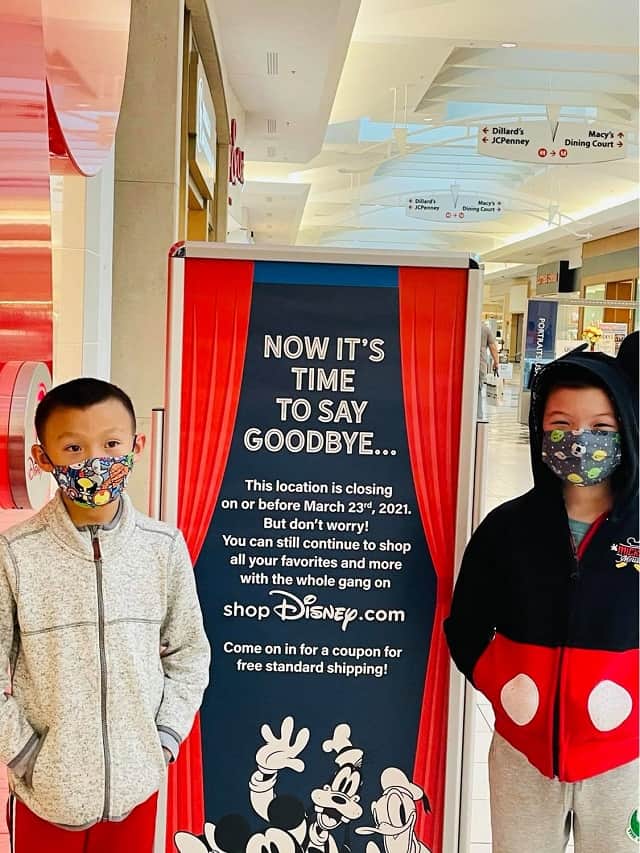 Your visit is not merely to hand them over all your money. It's more than that! The added pixie dust that the Cast Members bring to your visit is the second best thing to visiting the theme parks.
I will forever be thankful for the wonderful memories that we made as a family and want to thank all the Cast Members for being part of our family for so many years.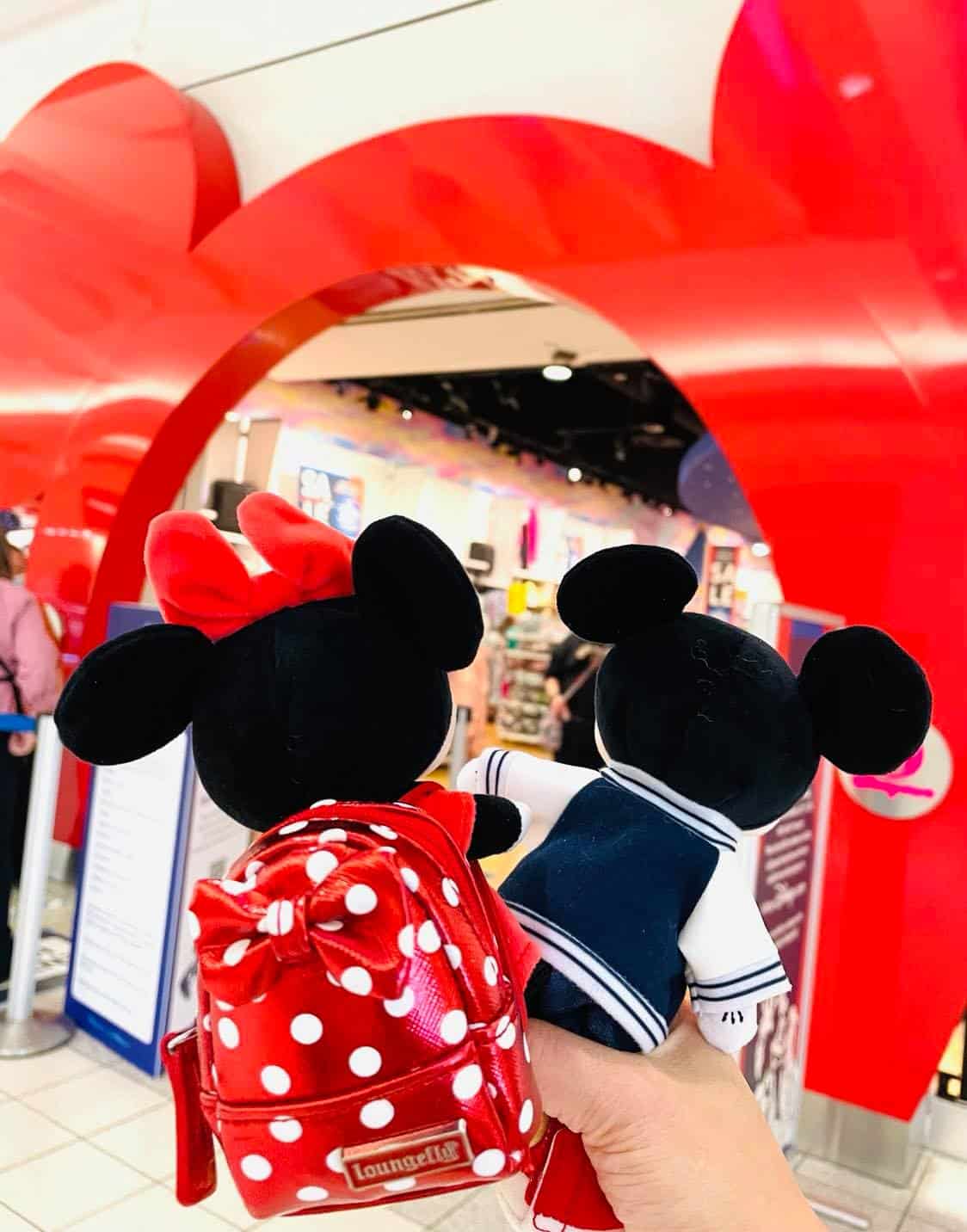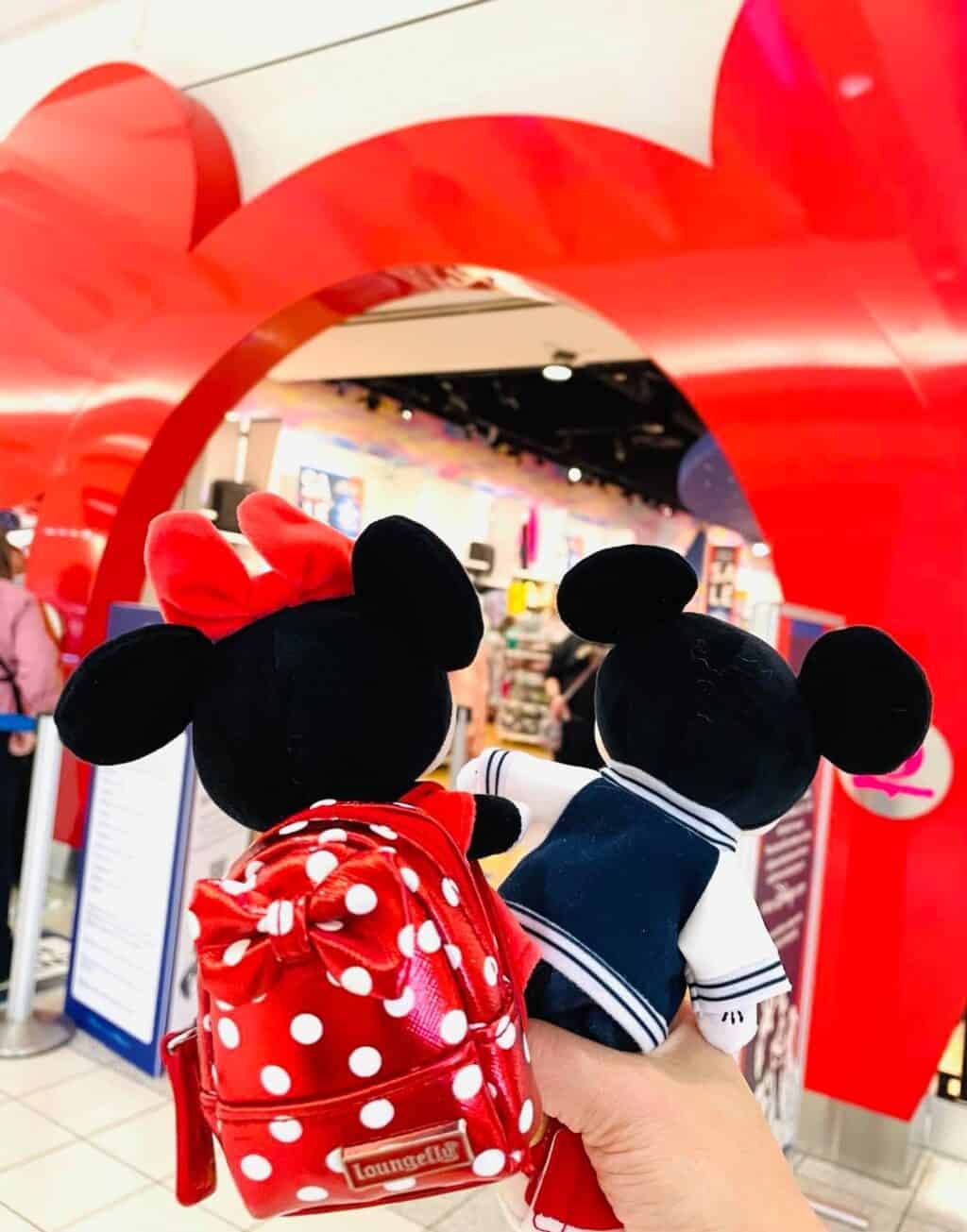 Thank you Disney Store! See Ya Real Soon!
What memories do you hold dearest to your heart while visiting the Disney Stores? Will you be visiting your storefront before it closes on March 23rd? Let us know in the comments on Facebook and in our Facebook group.