Disney has just recently made a new change to the MagicBand system that will make it easier for all guests selecting MagicBands. Check out the details!
MagicBands
I'll admit, it took me a little while to get into them, but I loved having everything at the wave of my wrist. No more going through my backpack to find my wallet so I can grab my room key or credit card.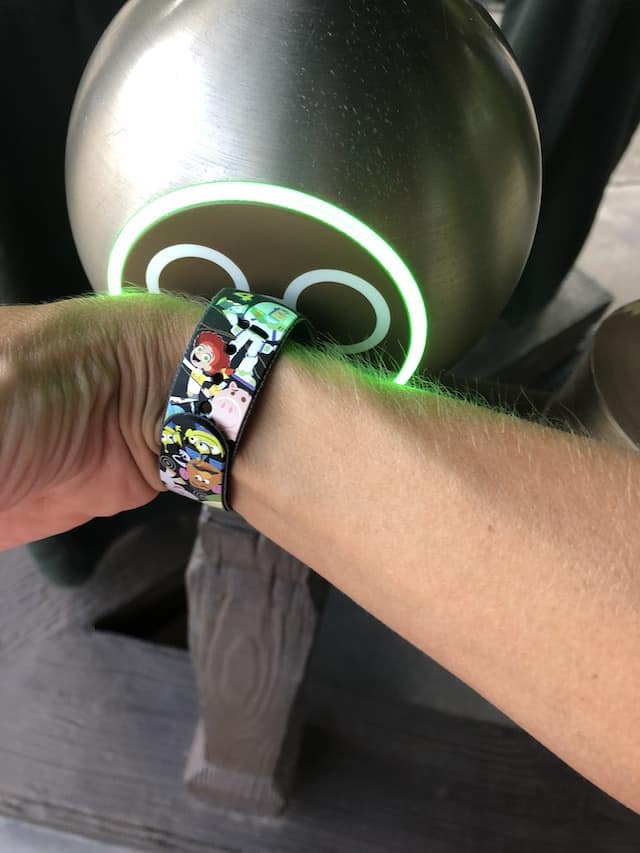 In fact, if there is just one thing I could find fault in with the MagicBand, it's that there was always more potential for it than Disney desired to discover.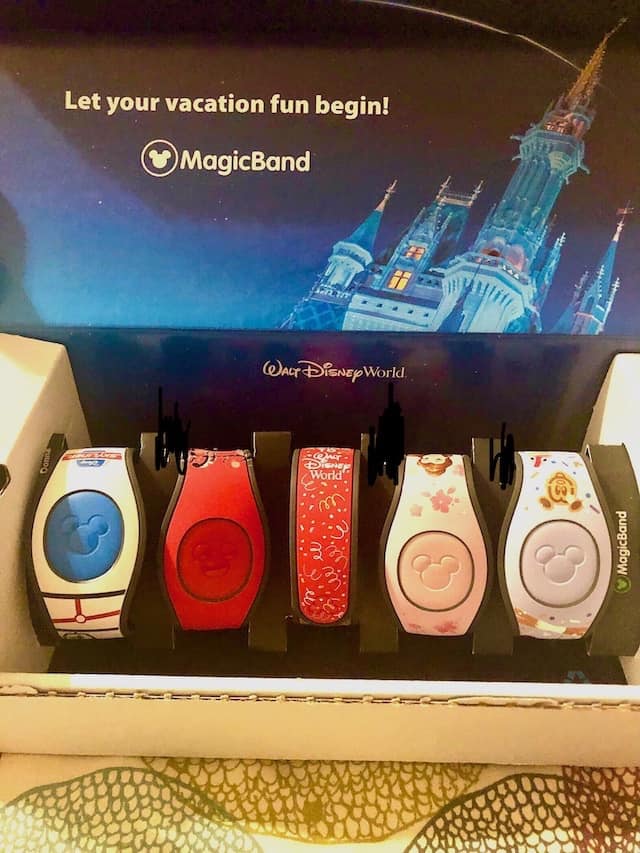 As an example, why couldn't they figure out how to put your Annual Pass onto your MagicBand for purchases so you didn't have to carry around the discount card all the time?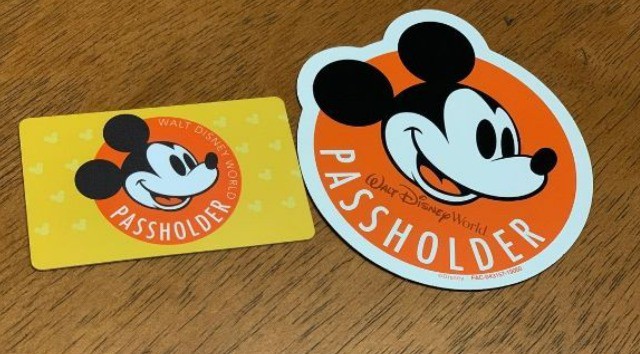 I loved having my credit card on my band, but I would still have to grab my wallet out of my backpack to find my yellow AP and license card each time.
Still, there were so many perks to having a MagicBand, and I loved that free Magic Bands were a perk of staying at a Walt Disney Resort hotel.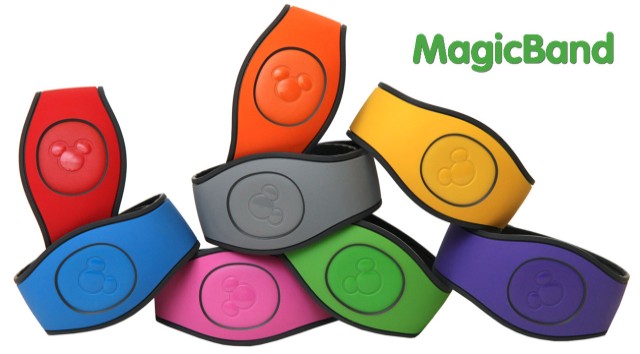 Sadly, it seems that Disney has decided to steer towards utilizing other technologies and has decided to no longer offer complimentary MagicBands for guests visiting in 2021 and beyond. You can read about that news HERE.
Walt Disney World shared, "MagicBands will no longer be provided complimentary to Disney Resort hotel Guests with arrivals beginning January 1, 2021. For Disney Resort hotel room entry, Theme Park entry, and charging purchase to your hotel room with a valid credit card, you may use a Key to the World card (provided at the Front Desk). Or, you may use a MagicBand from a past visit or purchase a MagicBand pre-arrival."
MagicBands are still available for pre-order and guests can choose to purchase decorative MagicBands for their resort stay for an added fee.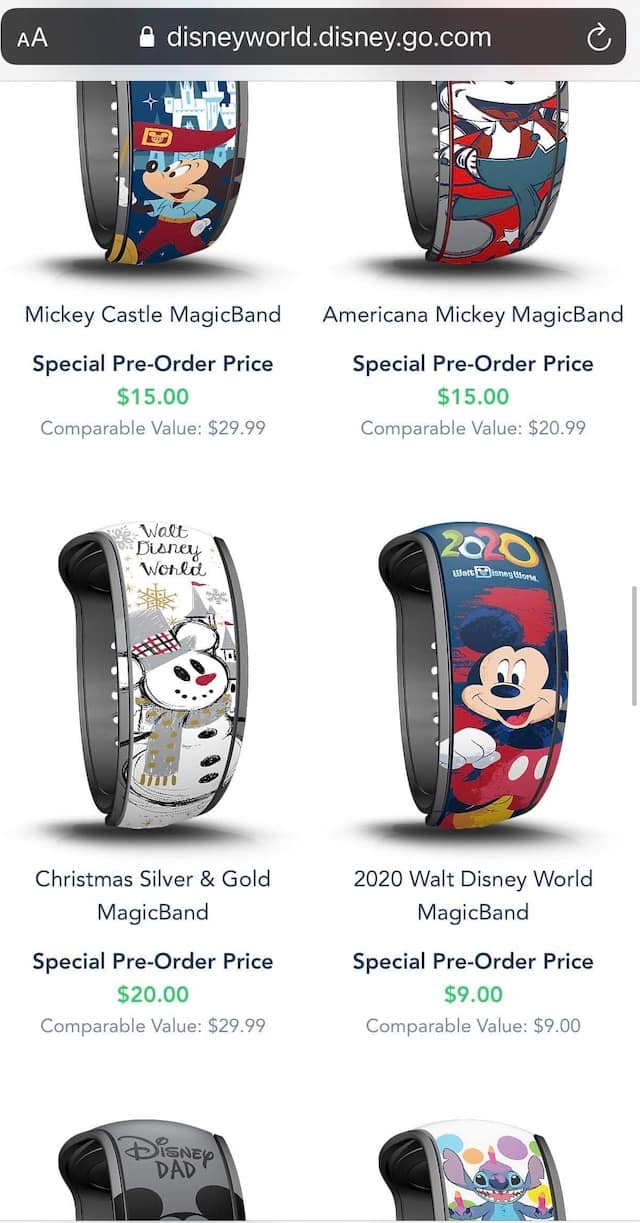 But what if you already have a perfectly good MagicBand that you want to use? Disney has made declining a new MagicBand much easier!
Declining A MagicBand
Annual Passholders were previously able to opt to reuse a current MagicBand they owned, but now all guests are able to take advantage of that feature!
Simply log-on to your My Disney Expereince account and click on MagicBands and Cards in the drop down menu.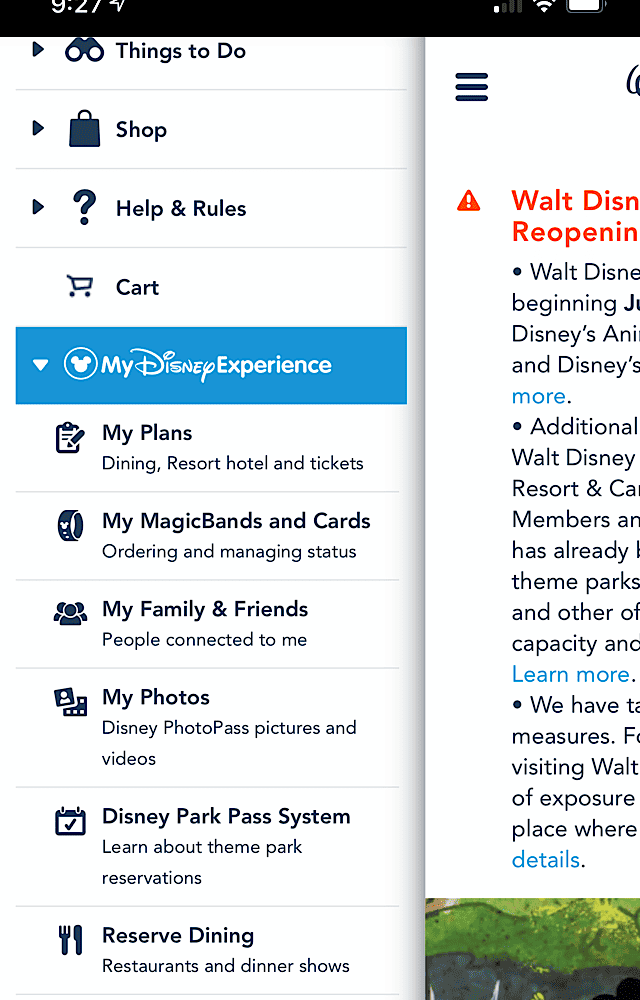 If you have a pending MagicBand Order you can either select a band to purchase or click on the new button below your name that says "Reuse a MagicBand."
To confirm your selection click the blue "Decline Pre-Arrival Offer." Then you're done! It's that simple!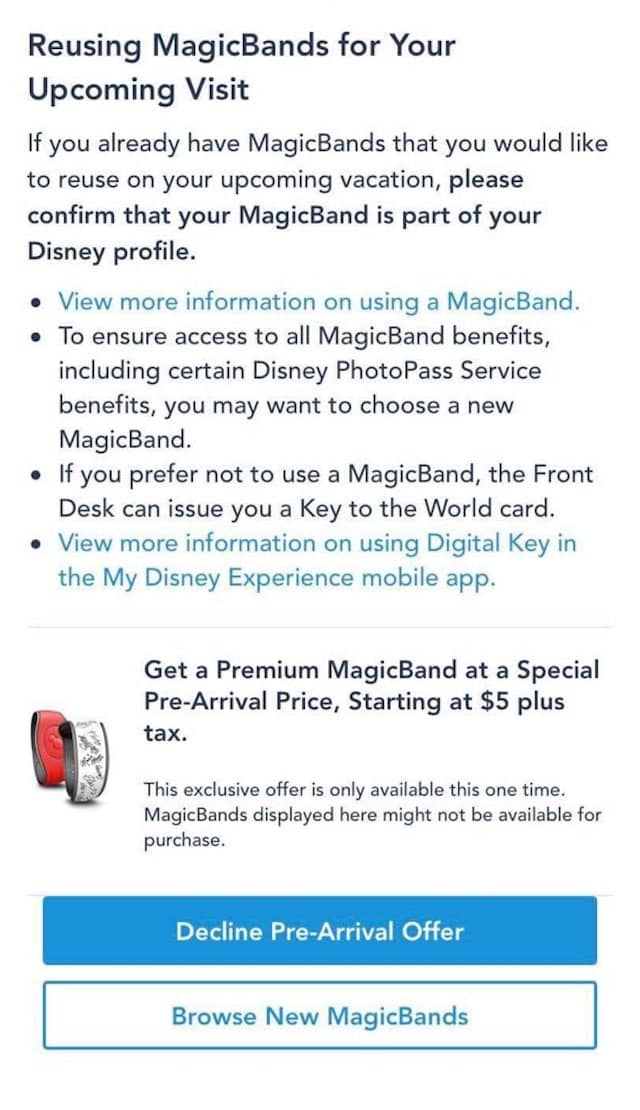 I'm so glad Disney has made this offer available to all guests now! This will make the planning process one step easier.
What do you think about this new MagicBand feature? Will it be something you use? Let us know in the comments below or on our Facebook Page.