Disney+ is updating the content that is available on child profiles. Read all about the changes below.
Disney+ Content Warnings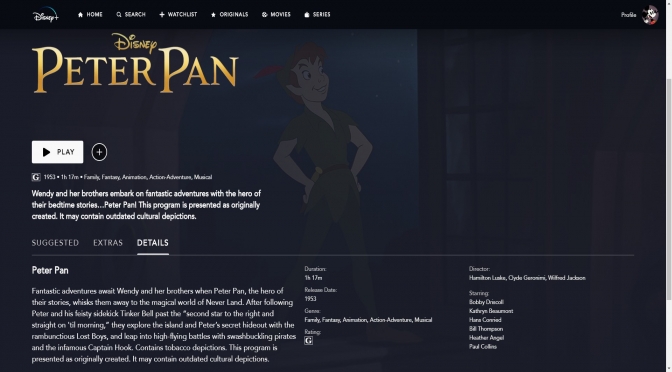 Shortly after Disney+ launched at the end of 2019, we noticed some classic animated films carried content warnings. Certain films like Peter Pan, Dumbo, and Lady and the Tramp had warnings that outdated cultural references and tobacco use are depicted in the film. You can read our original post HERE.
A few months ago, Disney+ added longer warnings to certain films. For example, previous warnings just mentioned that the film is presented as originally created and had tobacco use/outdated cultural depictions.
The films now have a longer warning on the details section of the preview. Additionally, it shows again at the start of the film.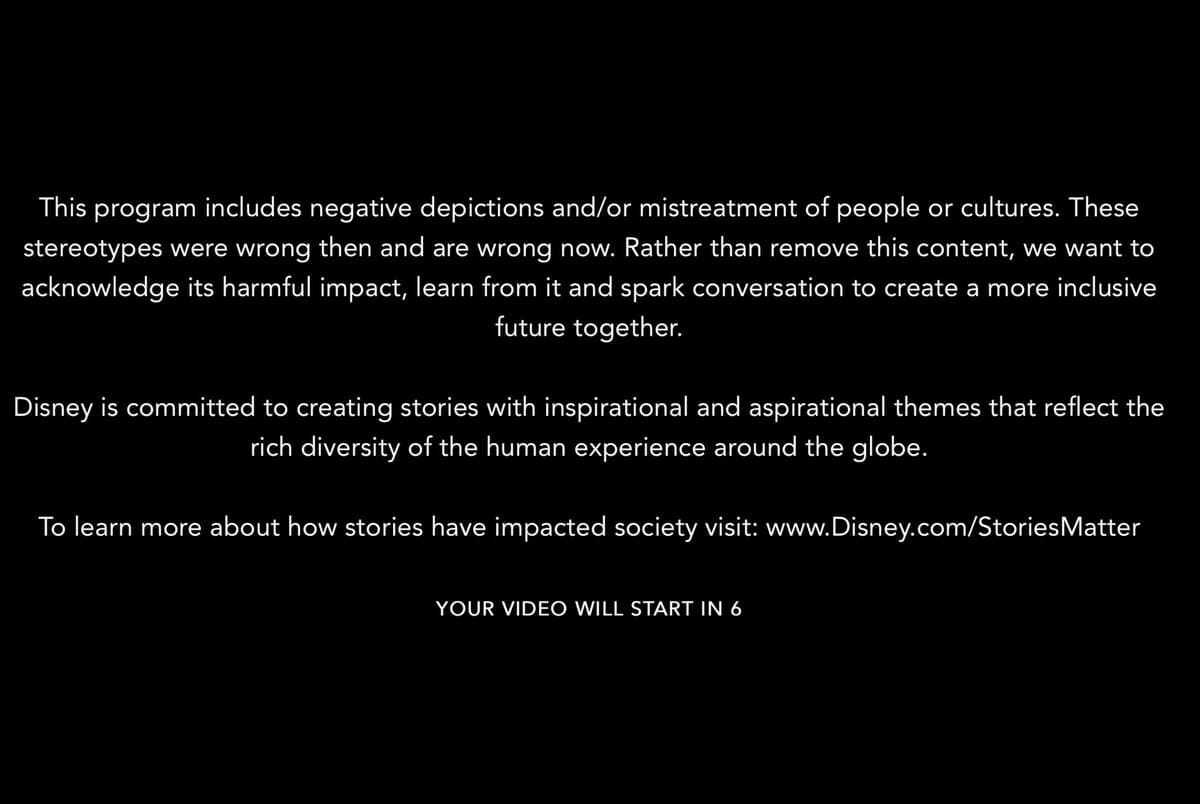 The program includes negative depictions and/or mistreatment of people or cultures. These stereotypes were wrong then and are wrong now. Rather than remove this content, we want to acknowledge its harmful impact, learn from it and spark conversation to create a more inclusive future together.
Disney is committed to creating stories with inspirational and aspirational themes that reflect the rich diversity of the human experience around the globe.
To learn more about how stories have impacted society visit: www.disney.com/storiesmatter
But Disney+ did remove those films…from certain profiles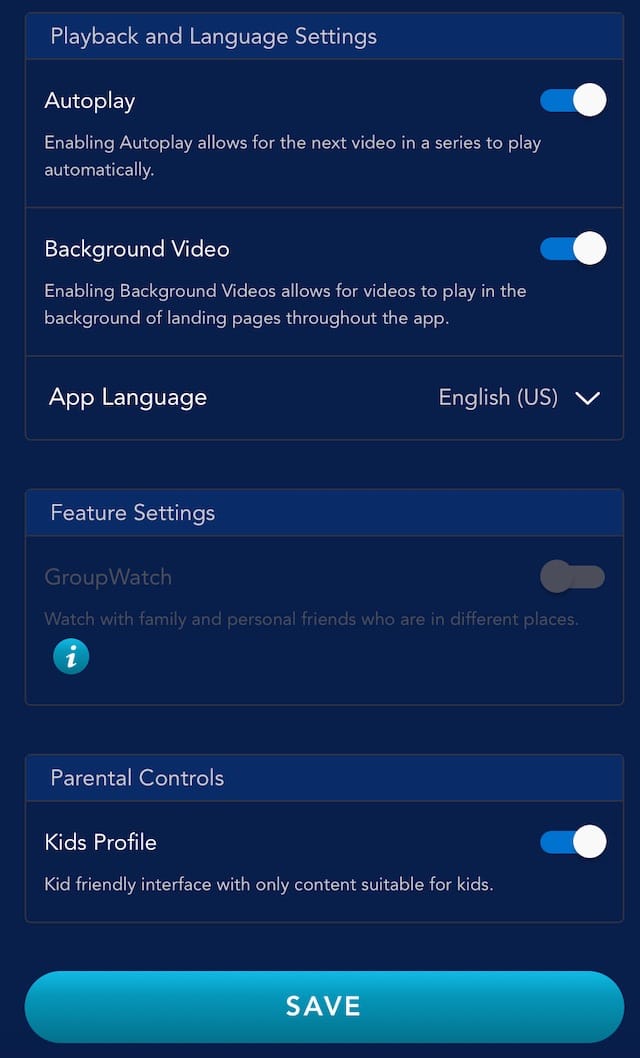 In the above warning, Disney said they would not remove such content. However, they did remove these films from child profiles. Each profile on the account can be edited as a kids profile. You can select the parental controls option which means that account will have a kid-friendly interface with only content suitable for kids.
Accounts that are not considered child profiles can still access the films with content warnings on them. Such titles that are no longer accessible on child accounts include:
Dumbo
Jungle Book
The Aristocats
Peter Pan
Lady and the Tramp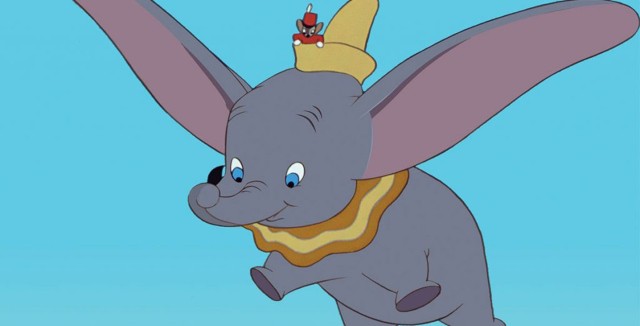 Depending on what you think of these content warnings, you may be either pleased or disappointed in this news. While I'm not here to debate that, it is worth pointing out in case you go to stream one of these animated films on a child's profile and are wondering why it's not there anymore. To get around this, simply search for the film on a regular profile.
The warning will still be there, but you will be able to access the title.
What do you think of these changes? Share your thoughts with us on Facebook.