This morning, California Governor Gavin Newsom lifted regional stay at home orders. How does this affect Disneyland? Read on for details.
According to the Associated Press, California has lifted the regional stay at home orders that affected Disneyland. What exactly does this mean for Downtown Disney?
California Stay at Home Orders
The regional stay at home order had been in place in the San Francisco Bay Area, San Joaquin Valley and Southern California.
The Southern California stay at home order meant that Disneyland dining at Downtown Disney could not reopen.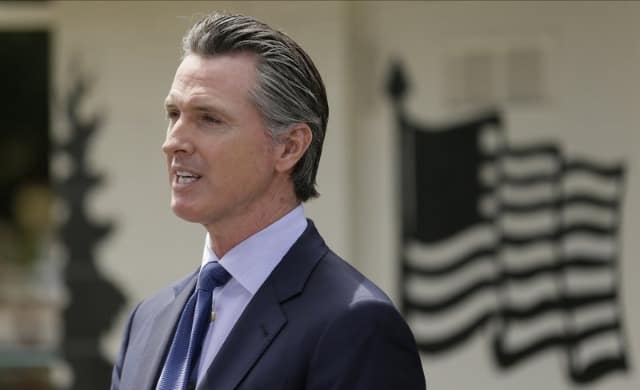 In response to improving coronavirus conditions throughout the state, officials rescinded the order on Monday morning. The state makes the decision on stay at home orders based on 4 week projection models regarding ICU capacity.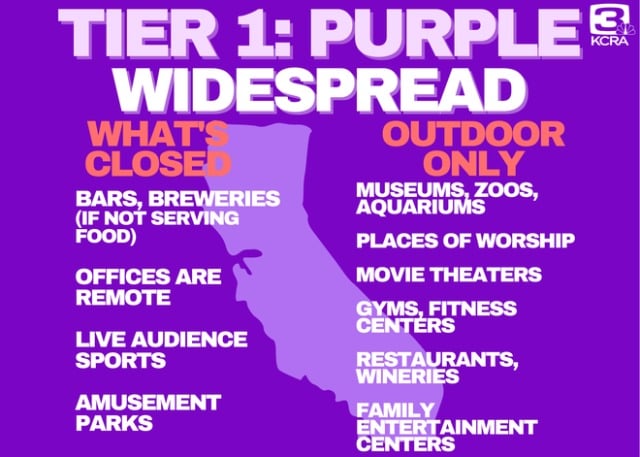 Most of the affected counties will now go into California's "Purple tier" which allows for hair salons, outdoor dining and outdoor church services. Bars serving only beverages will remain closed.
The state also lifted a curfew of 10p.m.- 5 a.m. As you can see below, there are 4 tiers of reopening in California. This move to the purple tier is a baby step toward reopening businesses in the affected regions.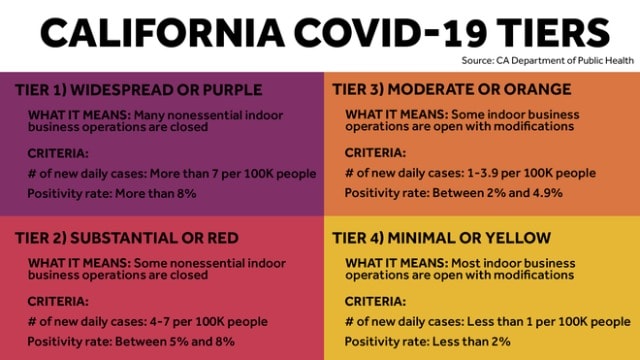 Implications for Disneyland
While Disney has not yet made a statement about reopening dining, locations offering outdoor seating could theoretically reopen now.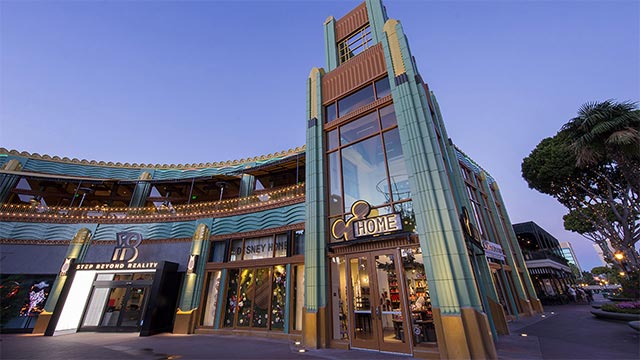 We hope that our West Coast Disney family is staying safe. We have our fingers crossed for you to get to enjoy some tasty Disney dining soon!
Kenny the Pirate will update our readers with any further developments or reopening announcements as soon as they become available!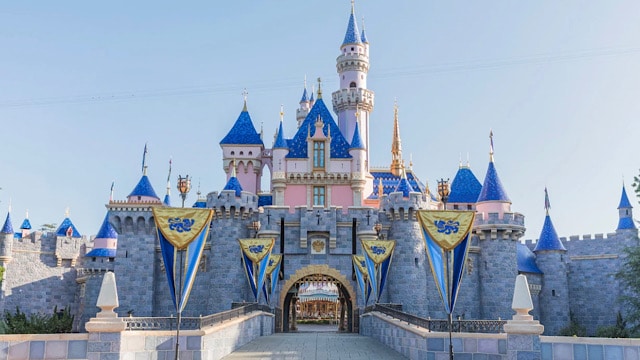 When do you think Disneyland will be able to reopen? Let us know in the comments on Facebook and in our Facebook group!
-Rebecca W Davis