Just the very title of the article makes anyone that is a Disney fan become quite interested in what Disney movie, attraction or park Bernie has found himself in while sitting cross legged and wearing his mittens. Join me on this grand plethora collection of memes!
Who is Bernie Sanders?
If you didn't know of Bernie Sanders before, you certainly do now!
He is an American politician who served as the junior United States senator from Vermont since 2007 and as U.S. Representative for the state's at-large congressional district from 1991 to 2007. 
He ran for the Presidency as a Democrat in the 2016 and 2020 Presidential Election and became quite popular with the youth of America.
2021 Presidential Inauguration Day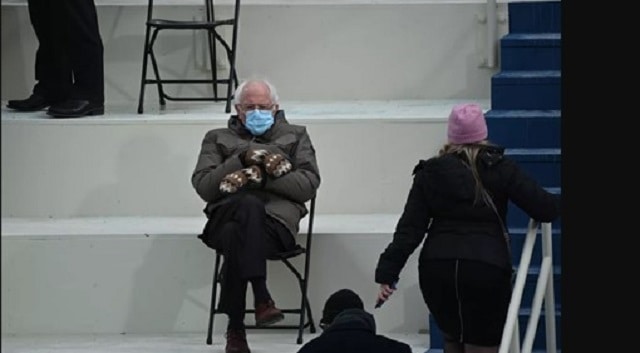 While attending the inauguration of President Joe Biden and Vice President Kamala Harris, a photograph of Sanders sitting down cross-legged while wearing a mask, jacket and mittens circulated online.
Instantly, the image of Bernie Sanders became the newest viral meme phenomenal.
Online users inserted the photo into various popular scenes from movies, television shows, works of arts and every day life.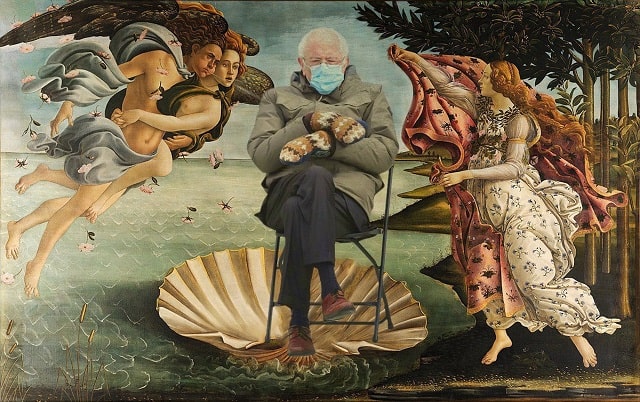 I'm not going to lie when I tell you that I have lost much time in looking and posting the various memes that I have come across. I mean how could you not? Some of them are pure brilliance!
Did Sanders mean to become quite the viral meme star?
"I was just sitting there trying to keep warm, trying to pay attention to what was going on," Sanders said during an appearance on Late Night With Seth Meyers on Thursday of his thoughts on the iconic image.
The Story Behind the Warm Mittens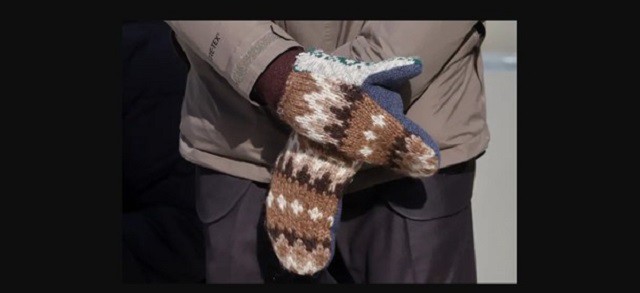 The real question I want to know? Where did Sanders get those mittens and where can I purchase a pair? Who doesn't love a nice pair of warm mittens to get you through the cold winter months!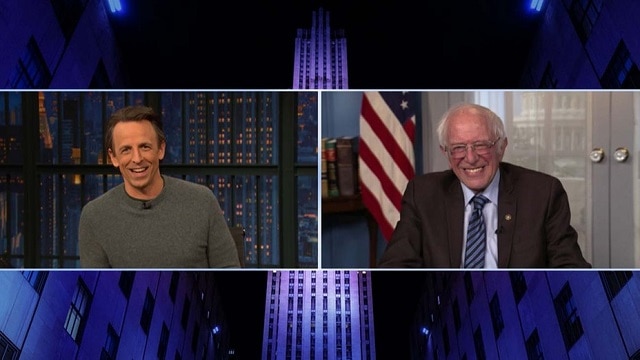 Sanders explained during his segment on the Late Night With Seth Meyers.
"What was really nice, Seth, is the woman who made the mittens … she is a schoolteacher [and] is a very very nice person. And she's been somewhat overwhelmed by the kind of attention that is being shown to her mittens," he said.
The woman who made Sanders a pair of mittens is named Jen Ellis. She is a second-grade teacher and lives in Essex Junction, Vermont. She and a friend began making mittens years ago as a side job.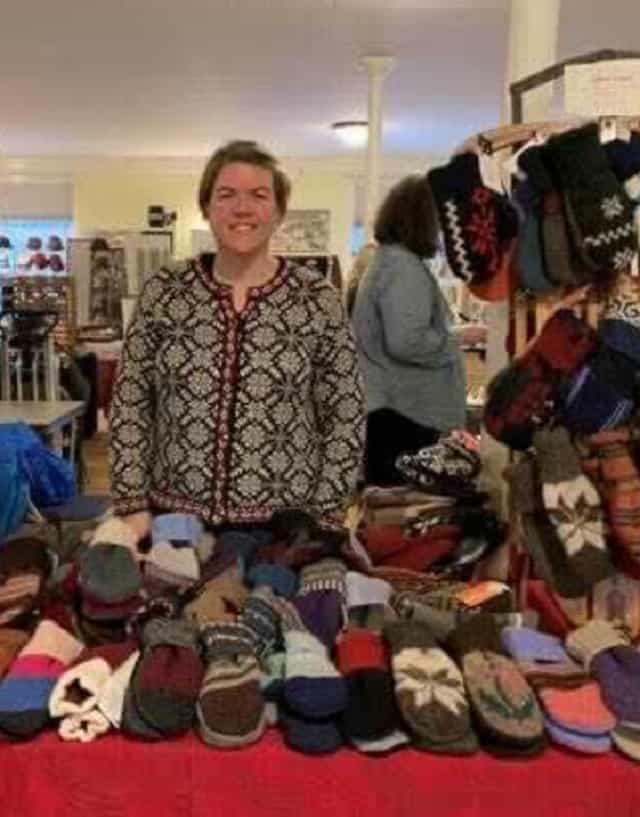 Interestingly enough she cuts up wool sweaters that are no longer used and then sews them together on a machine that was gifted to her by her mother.
Ellis then lines the mittens with fleece made of recycled plastic. She mentioned that each pair takes about an hour to make.
In fact, this is not the first pair of mittens that she has made and sent to Senator Sanders.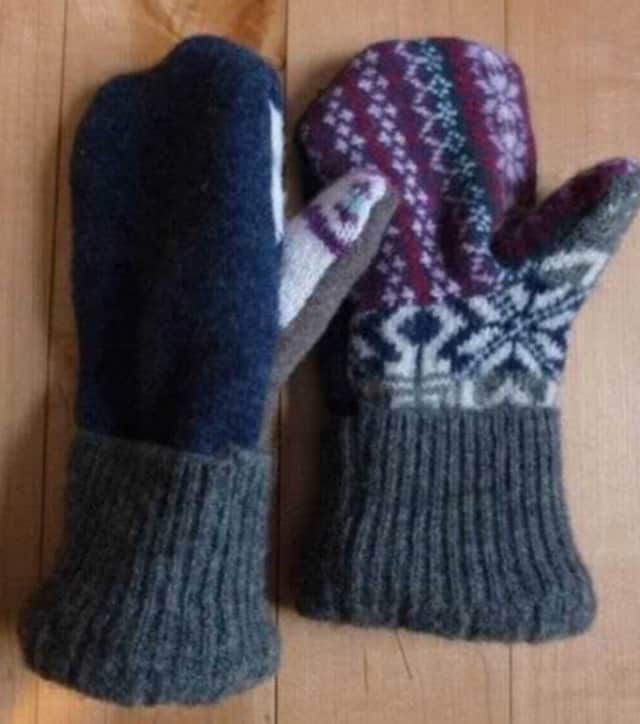 It first began in 2016.
"I thought, 'I'd like to make him a pair of mittens.' And I did," she said. "I totally remember the night I did it. I was thinking to myself, 'Is this crazy? I don't even know this guy.' But I wanted to make them for him, so I did."
She has since sewed and sent him 10 more pairs of mittens.
Obviously, they mean the world to him as he has been photographed many times besides yesterday's picture wearing the mittens.
Without Further Ado…Let's Get To Those Memes!
Where to even begin? There are just so many that it is hard to even know which one to start with.
1. The Hall of Presidents:
This seems fitting to be the first picture to share as Disney just shared the news that The Hall of Presidents Attraction has temporarily closed to "welcome the new President." You can read about it HERE.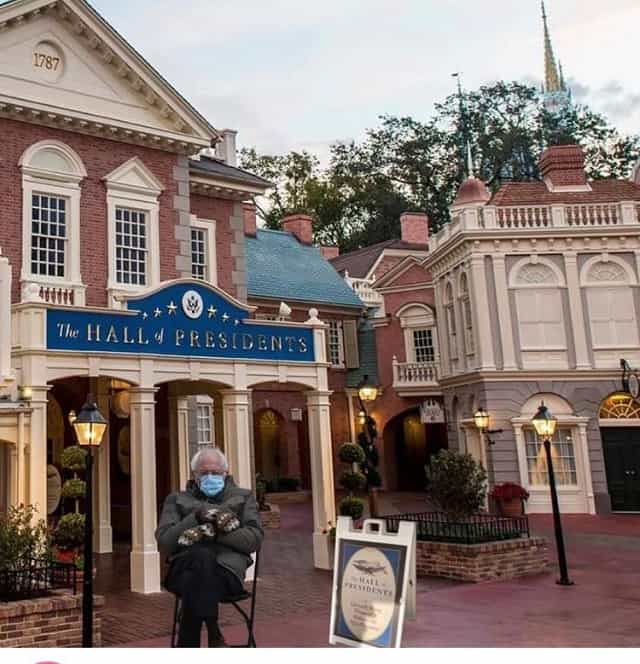 Here we have Sanders patiently waiting for The Hall of Presidents to reopen. He might be sitting there for awhile as it may take a bit for the updated version of the attraction.
2. It's Coronation Day!
Well.. in the case of our next meme it's not Inauguration Day, but Coronation Day! Very similar celebrations one could say!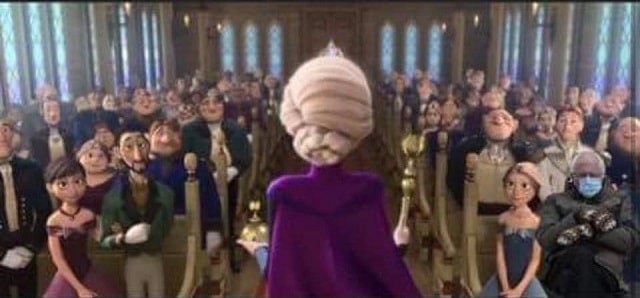 I'm wondering if he can smell the delicious Arendelle chocolates? He will most certainly need to take off his warm mittens to enjoy them!
3. Bernie and Mando
We can't bring in a meme without including this dynamic duo. Move over Grogu. Mando has a new partner in crime!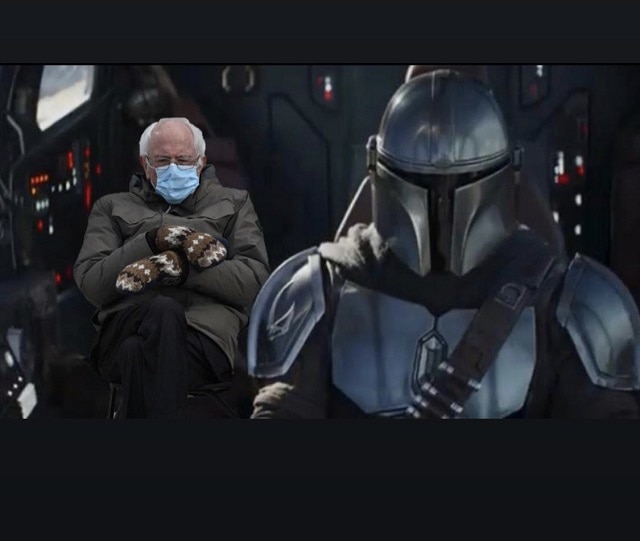 Where do you think Mando is taking Sanders? Most importantly, are they on a quest for chicken-nuggies? Inquiring minds need to know!
4. Waiting for Disneyland Gates to Reopen
I'm not going to lie when I say that this one hit home and stung a little. It's very bittersweet for us Disneyland fans.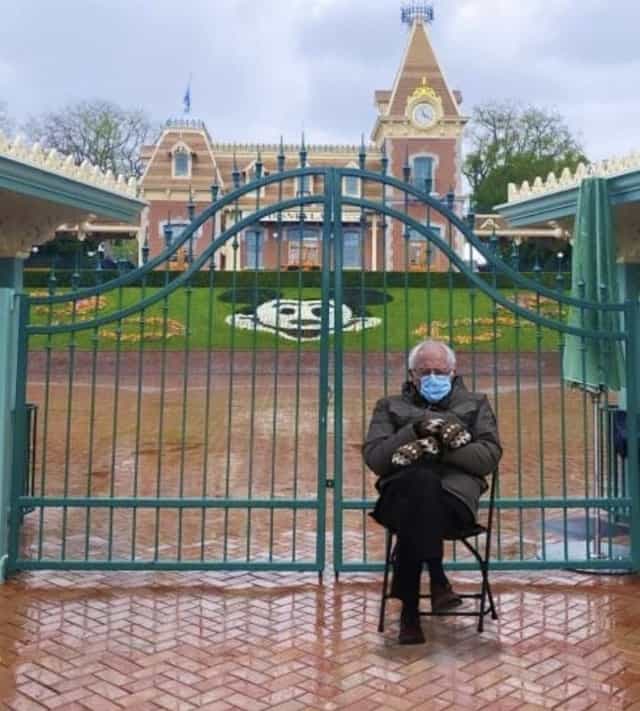 I'll bring my chair and join you Senator Sanders. Six feet apart of course!
5. It Is Time
All together now… "Nants ingonyama bagithi baba" You know you want to sing along.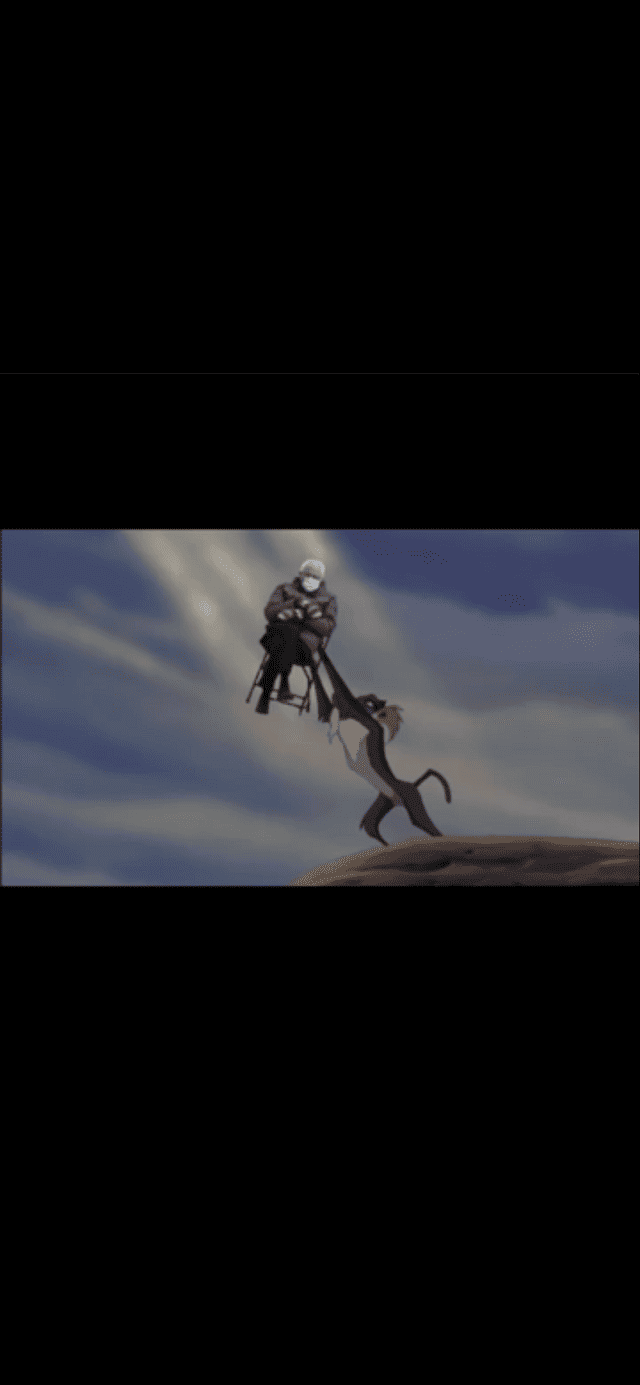 Be careful Bernie and don't fall over the ledge! Rafiki is very strong, isn't he?
6. Keeping Mama Coco In Great Company
You know you are Mexican when you own the very same Our Lady of Guadalupe blanket parka.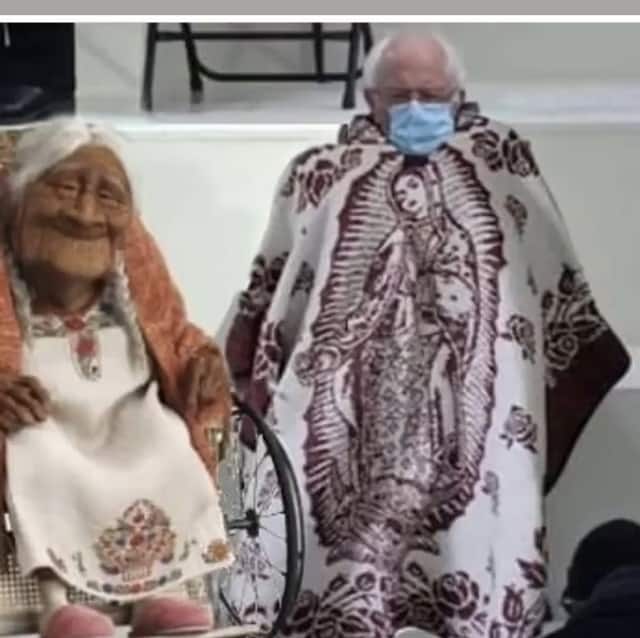 You think Bernie's mittens are warm and cozy… you obviously have not worn one of these parkas before! Look how happy Mama Coco looks!
7. The Haunted Mansion
I can not look at this picture without getting the attack of the giggles. I mean… come on… the amazing placement of his warm woolen mittens as he rides in the doom buggy!
Absolutely my favorite meme of all time! Hmmm.. perhaps I shall recreate it myself for the next Mickey's Not So Scary Halloween Party?
8. The New Member of Three Caballeros?
As many of us are quite aware Donald has been on vacation around the beautiful country of Mexico as his absence on the Grand Fiesta Tour Attraction at Epcot has been quite noticeable to guests.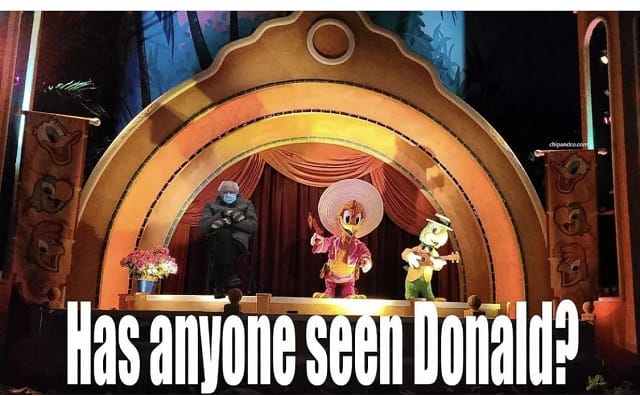 No reason to fear as Bernie has now replaced the interestingly placement of a cactus wearing a sombrero on the prickly plant itself.
9. Bippity Boppity Boutique
I mean I'm envious at the fact that Bernie was able to get an appointment into the boutique as he is over the age of 12. Must be nice Bernie…must be nice…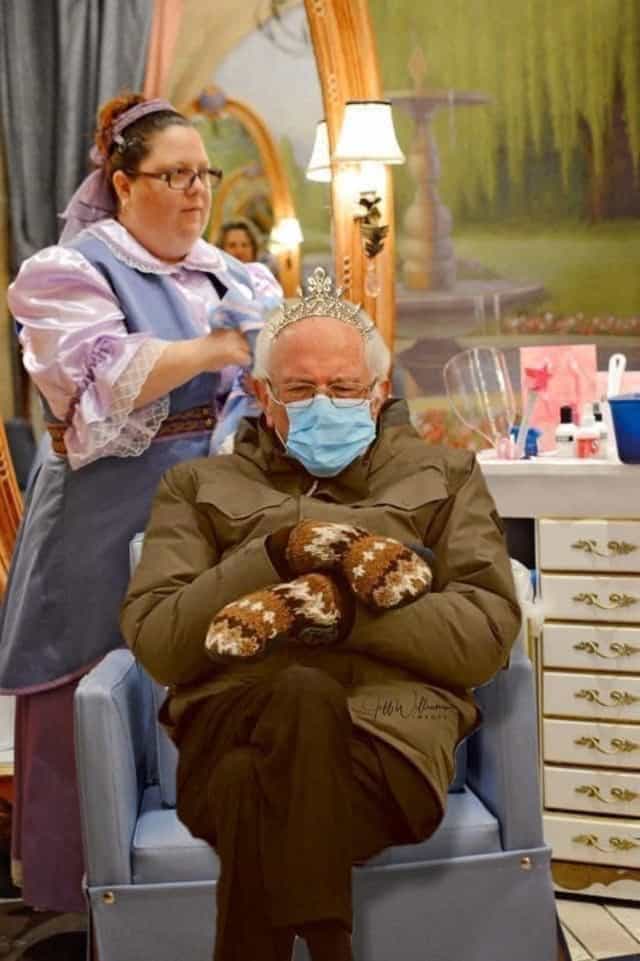 What further commentary can I make about this brilliant meme? Someone help me. It speaks for itself like the Mona Lisa.
10. Carousel of Progress
Move over Rex Allen. There's a new narrator in town!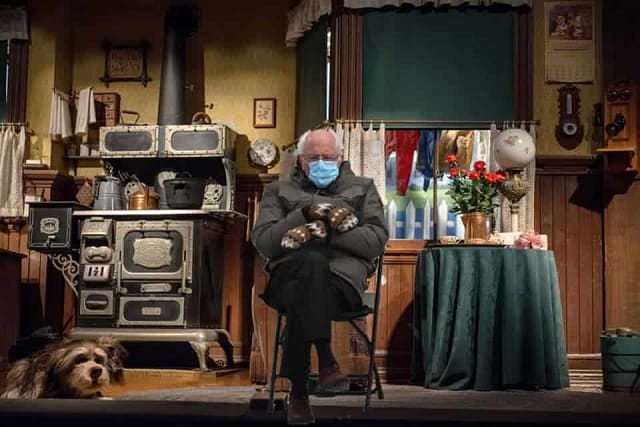 Well, it's Inauguration Day again, now in the year 2021. I've stirred up quite the frenzy by wearing warm woolen mittens and a Burton jacket. I come from Vermont so I know what it means to be cold. Well some folks seem to think that taking my picture and placing it in various scenarios seems to be amusing. What are they calling it? Oh yeah, memes.
I could be here all day folks with the abundance of entertaining Disney memes. I'll show you a couple more to brighten up your day!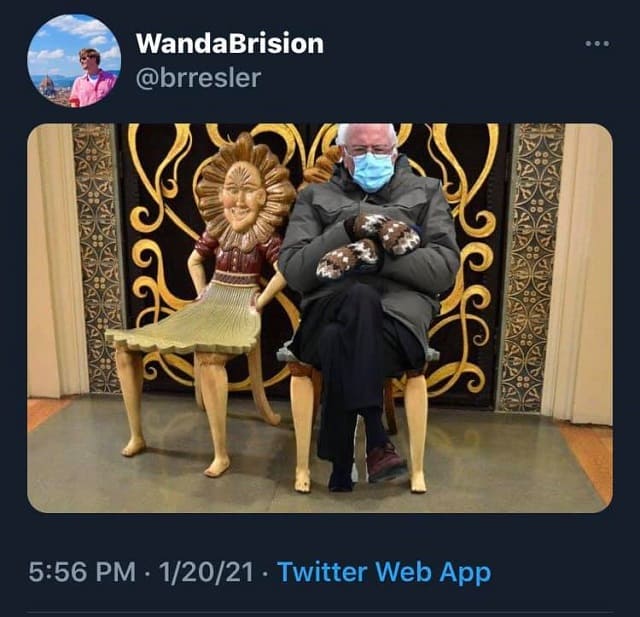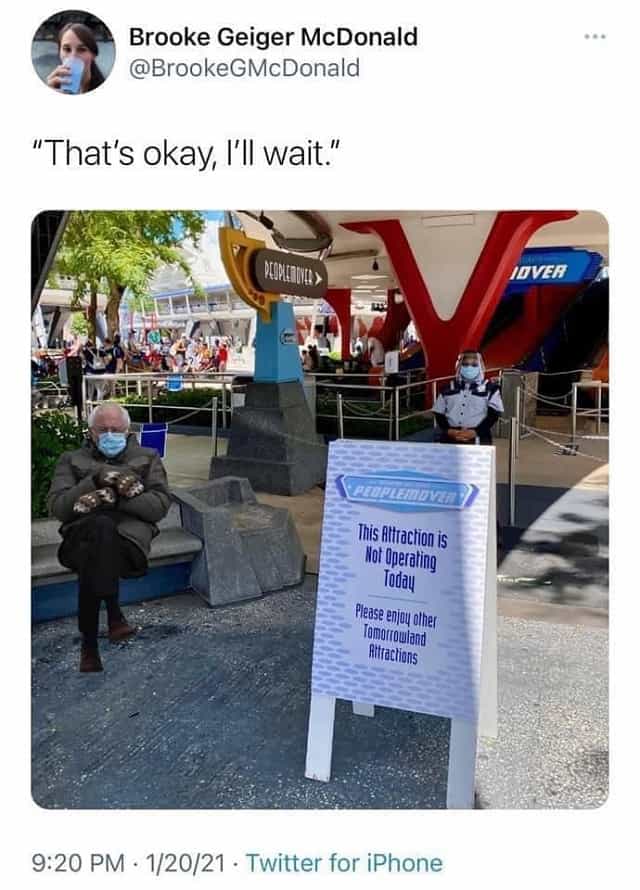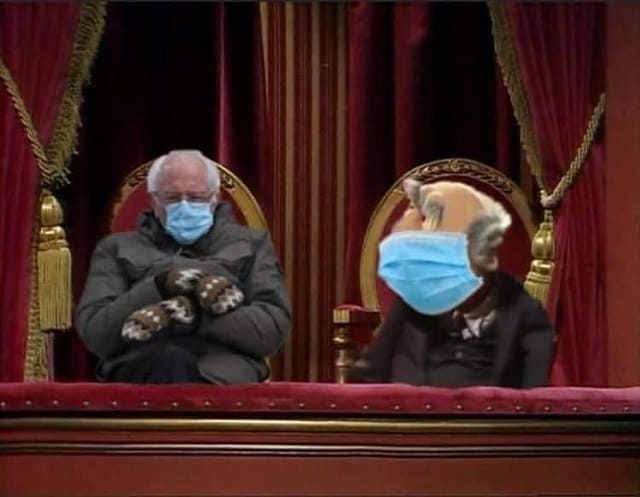 So, which Bernie Sanders Inauguration Day Disney meme was your favorite? Just when I've found mine I seem to come across an even better one! Make sure to include your favorite meme on Facebook and in our Facebook group.
Are you planning a vacation? Reach out to our trusted travel agency sponsor Authorized Disney Vacation Planner
Mouse Class Travel
!