Disney shares the latest pictures of the upcoming Star Wars: Galactic Starcruiser Hotel. Take a look here…
Star Wars: Galactic Starcruiser Resort is scheduled to begin transporting guests from Walt Disney World to a galaxy far, far away in 2021. With all the delays announced, do you think they're still on track?
Immersive Vacation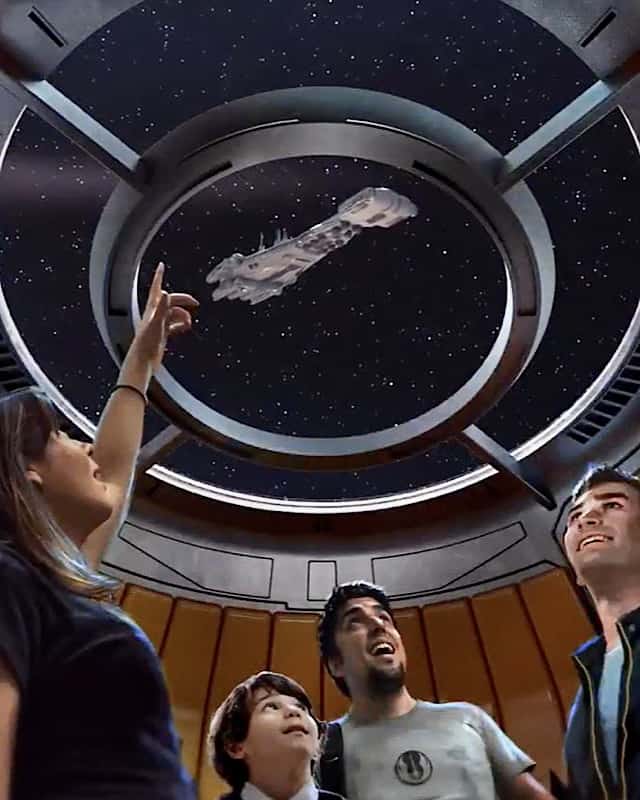 Are you a true Star Wars fan? If so, the Galactic Starcruiser Hotel may be just what you're looking for! Disney gives guests a totally immersive vacation including a two-night, cruise-style itinerary. Here, guests become the hero of their own adventure in an experience that surrounds guests in Star Wars storytelling 24 hours a day!
Starcruiser Terminal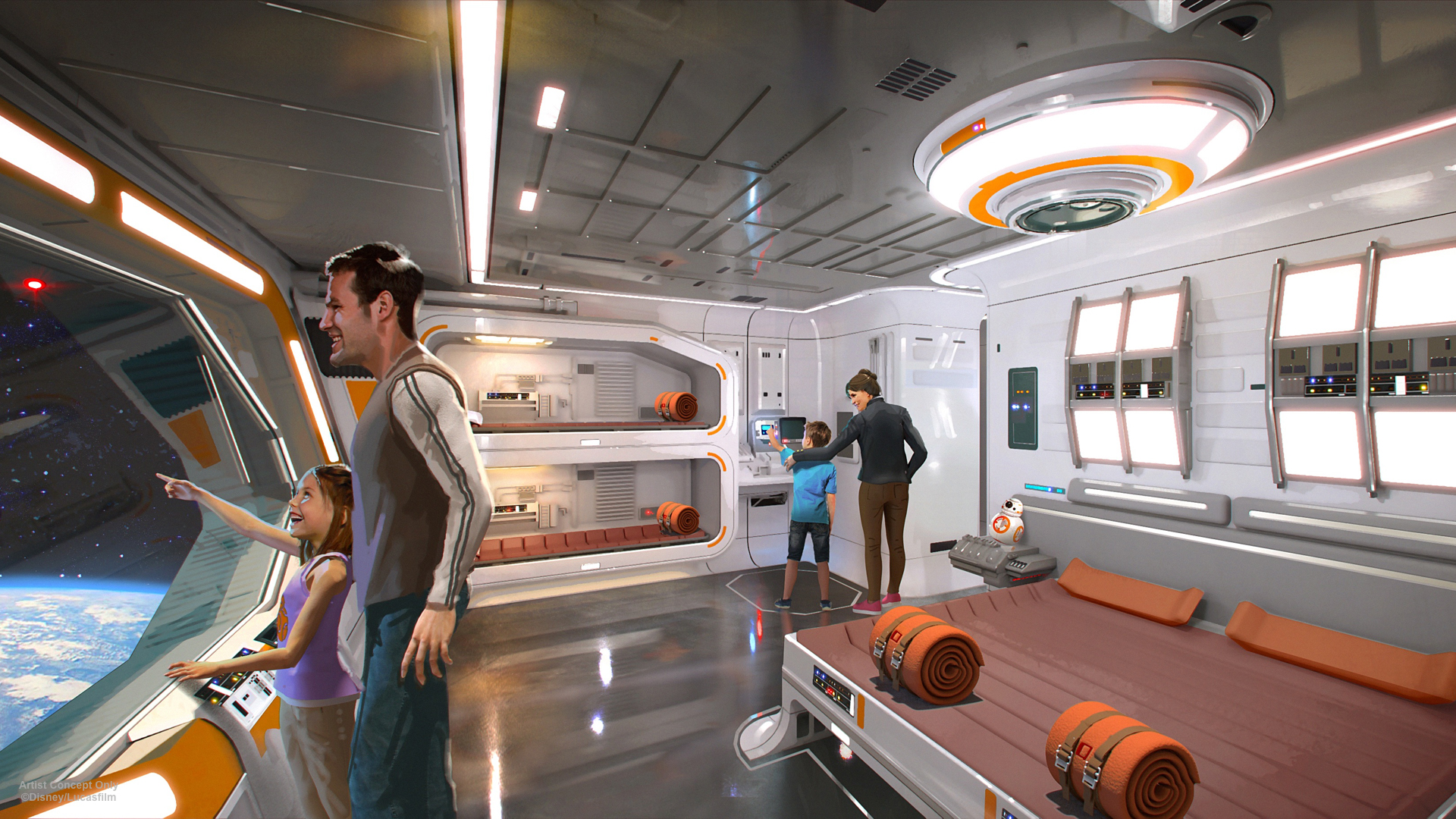 Beginning at the Starcruiser Terminal, guests will enter an exclusive launch pod for travel up to the Halcyon, guest's very own starcruiser! A "spaceport of call" to Black Spire Outpost is included in each itinerary.
Then, guests will be transported to Batuu (Star Wars: Galaxy's Edge). When traveling between Star Wars: Galactic Starcruiser and Star Wars: Galaxy's Edge, guests will remain completely immersed in the experience for the entire stay. I can't wait to see how the logistics of making this work happen.
Engineering Room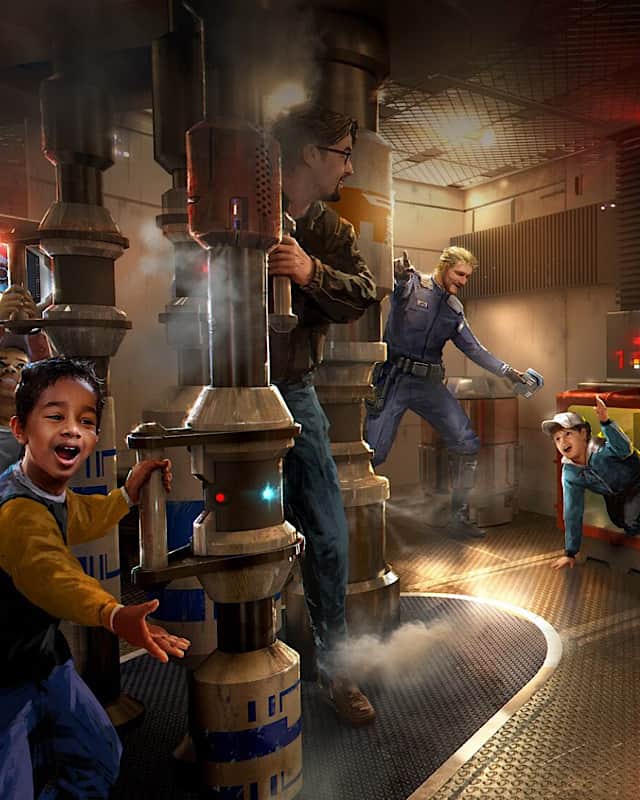 The engineering room is a crew-only area where guests set on a mission to discover the inner workings of the starship's systems.
Bridge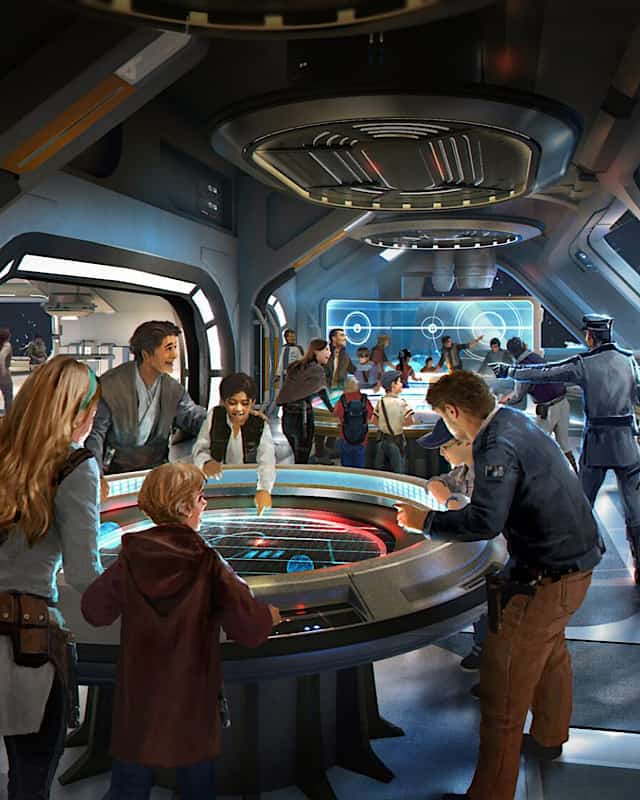 Then, guests visit the Starcruiser's Bridge to learn crucial navigation and defense skills. These skills will be important to successfully complete each mission.
Silver C Lounge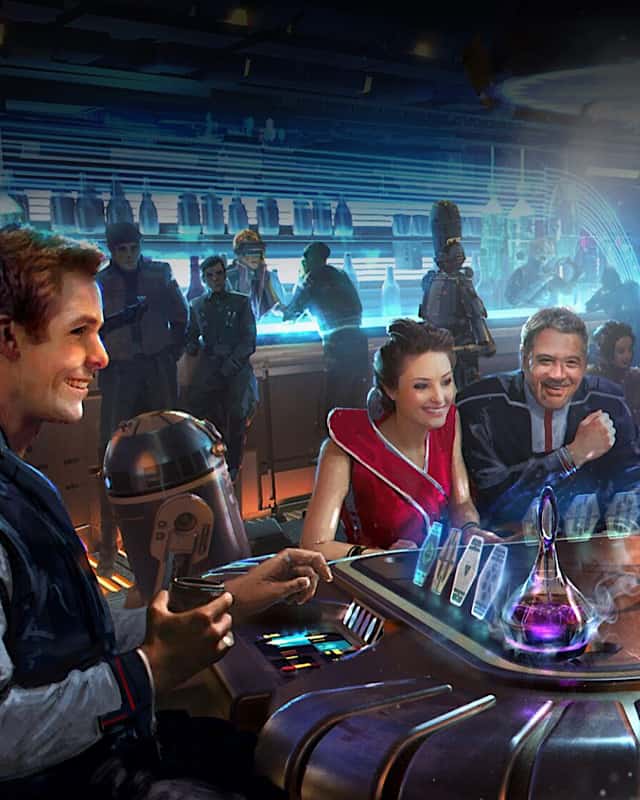 When guests need a break, they visit the Silver C Lounge. As part of the immersive experience, guests relax and order drinks in this out of this world lounge. Lastly, it's totally family friendly!
Cabins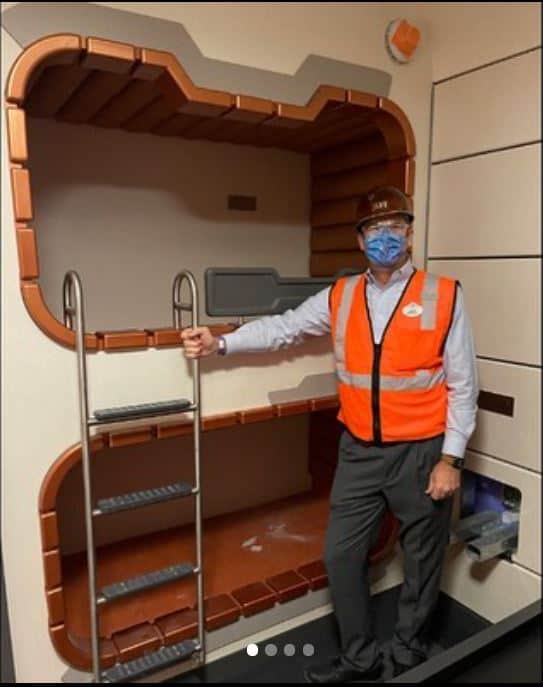 Until now, we've just had concept art of the cabins. Check out the cabin sleeping area above. Not sure is these look like Deluxe Accommodations? What do you think?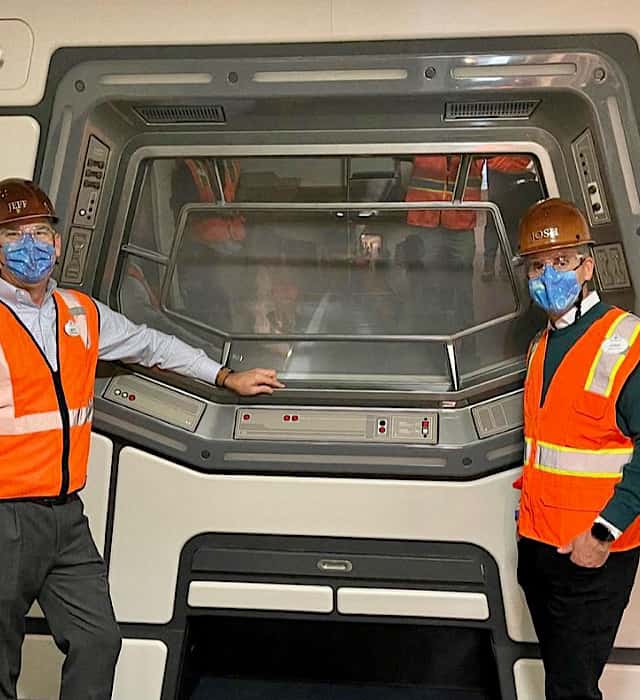 At times, I can be claustrophobic and I'm not sure about these.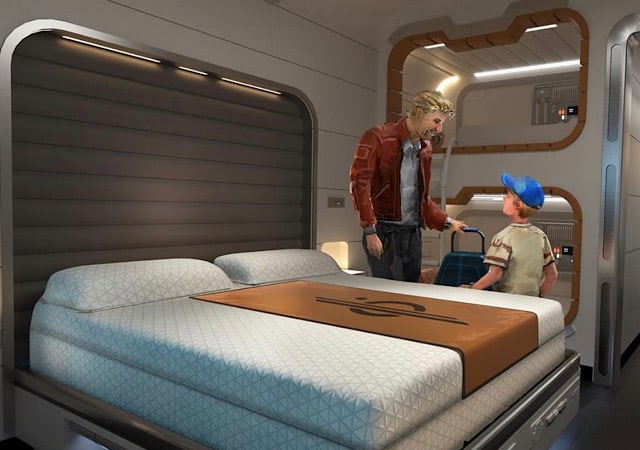 The picture above shows a queen bed in cabins. That's more my style! Hopefully, Disney will release more details soon. Also, I'm really curious about pricing for this adventure. Check the KtP Facebook Page often for updates!
Each detail that's unveiled makes this one-of-a-kind experience more exciting! What are your thoughts on the design and staying here? Please let us know on the KtP Facebook Page.