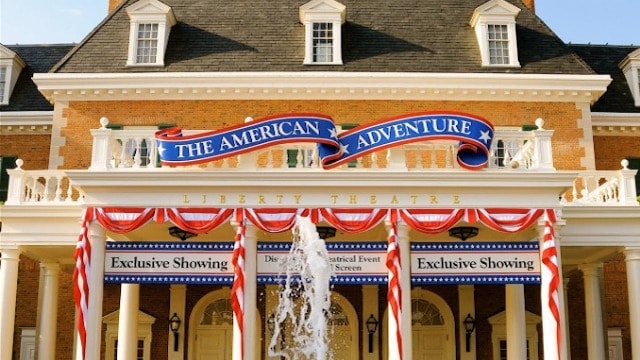 EPCOT is home to the World Showcase and tells the stories of people from all walks of life. A new exhibit will make its way to The American Adventure soon!
The American Adventure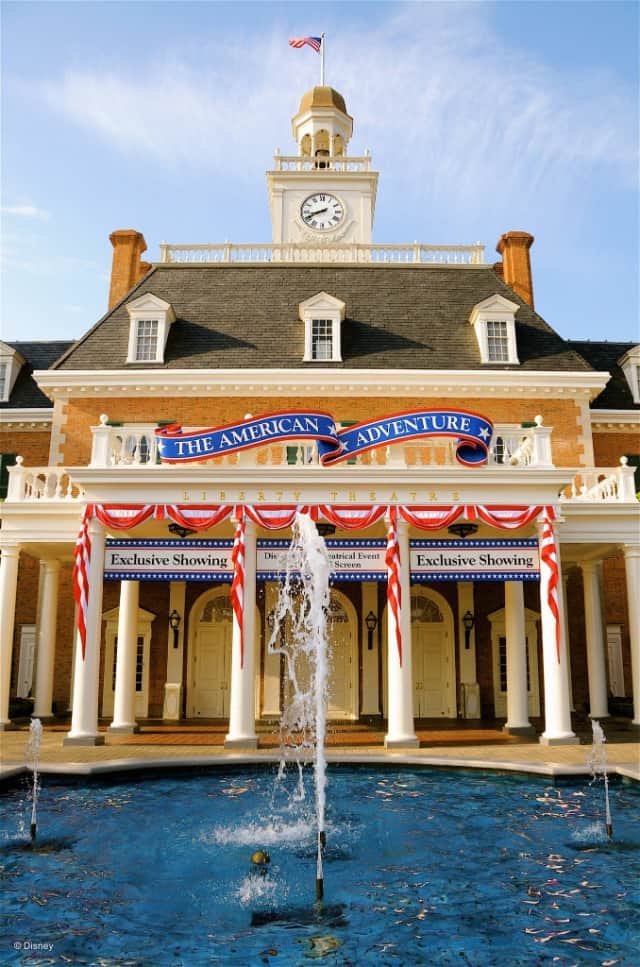 Step back into the past as you explore the foundations of America. Not only can Guests hear the amazing harmonies of Voices of Liberty, but you can also take part in a dramatic production of of America's story.
For those of you looking for food options, Regal Eagle is located nearby as well as Fife and Drum and the Funnel Cake stand.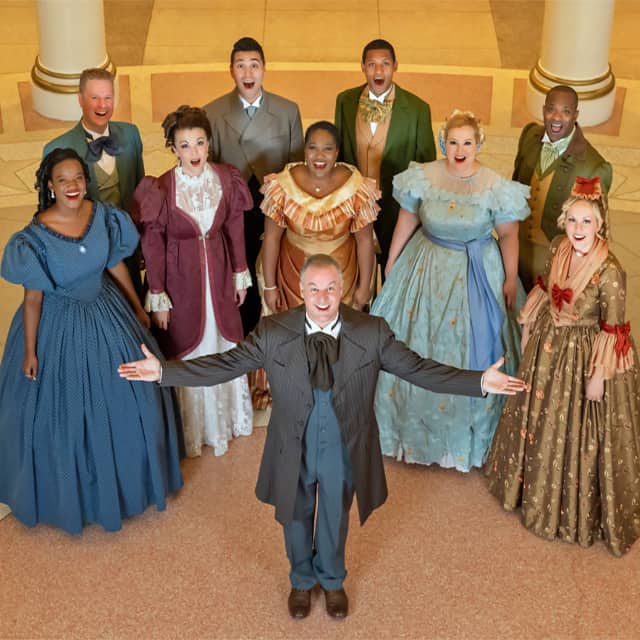 Across the from the colonial-style mansion, the American Gardens Theater hosts Candlelight Processional as well as other performances throughout the year. During Festival of the Arts, Voices of Liberty will treat us to the Disney Songbook in the outdoor theater!
Exhibits come and go inside the lobby of The American Adventure. Guests can find gingerbread displays during Festival of the Holidays, and now we will get to experience a new one next month!
The Soul of Jazz: An American Adventure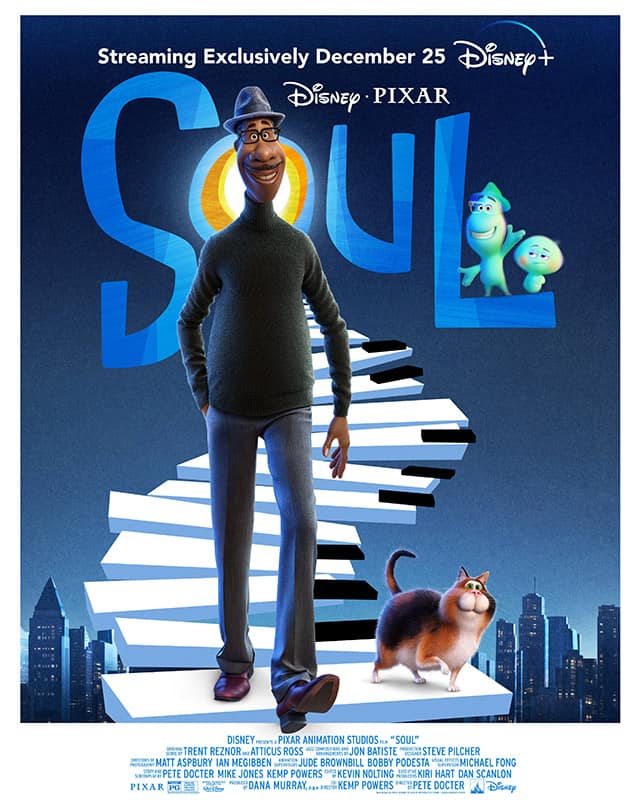 The Soul of Jazz: An American Adventure is an exhibit coming to EPCOT! Coming in February, Guests can explore the colorful and surprising history of jazz. Join Joe Gardner, the star of Disney/Pixar's Soul.
If you haven't seen Soul yet, the film follows Joe, a middle school band teacher, as he gets the opportunity of a lifetime to play in the best jazz club in town. However, he winds up in The Great Before – a place where new souls get their personalities before they go to Earth. Joe teams up with 22 to return to his life on Earth. Along the way, he shows 22 the beauty of living and answers some of life's most important questions.
Guests will get a musical tour of North America, including stops in New Orleans, New York City, San Juan, and more. Disney is actively working with jazz museums across the nation to make this exhibit a possibility.
While we don't have an official opening date, we can expect the exhibit to open in February. I hope it opens in time for my trip next month!
Are you excited to see The Soul of Jazz: An American Adventure? What did you think of Soul? Let us know on Facebook!