Disney just released its holiday gift guide featuring a huge variety of apparel, toys, books, games, home decor, and so much more!
Just in time for Christmas, Disney has put together all the most popular gifts for every Disney fan. Whether you're purchasing for your favorite princess, gamer, book work, Avenger fan, or Disney decorator, there's someone for everyone!
Calling all Future Avengers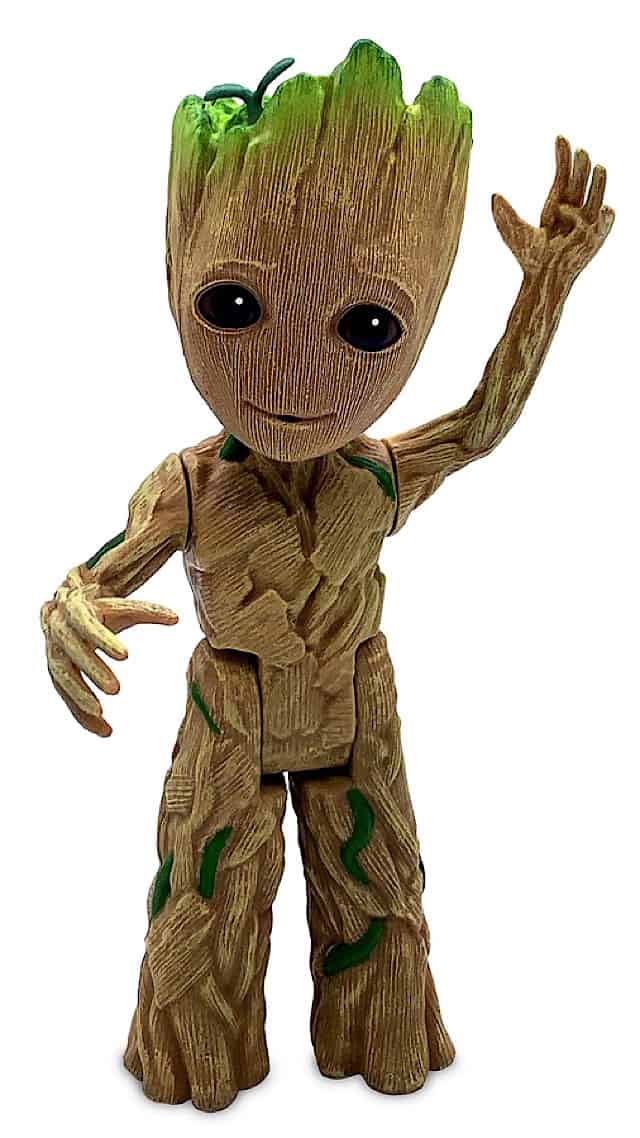 The all-new Interactive Groot Action Figure is a must-have for "Guardians of the Galaxy" fans. Also, this popular cutie recognizes and responds to 20 spoken phrases with sounds, music and even movement! For more information on this amazing action figure, read Disney Parks article here. It's also available at Walt Disney World Resort, Downtown Disney District at Disneyland Resort, Disney stores and on shopDisney.com.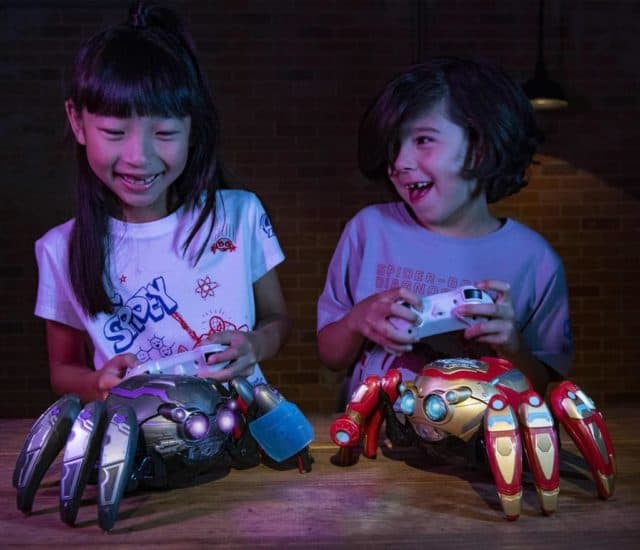 If you live near Downtown Disney District at Disneyland Resort, take your favorite future Avenger to build their very own Spider-Bot. In addition, they crawl backwards and forward and do 360 degree spins. These Spider-Bots can even do battle with each other. Be sure to check out all the details on these Spider-Bots here.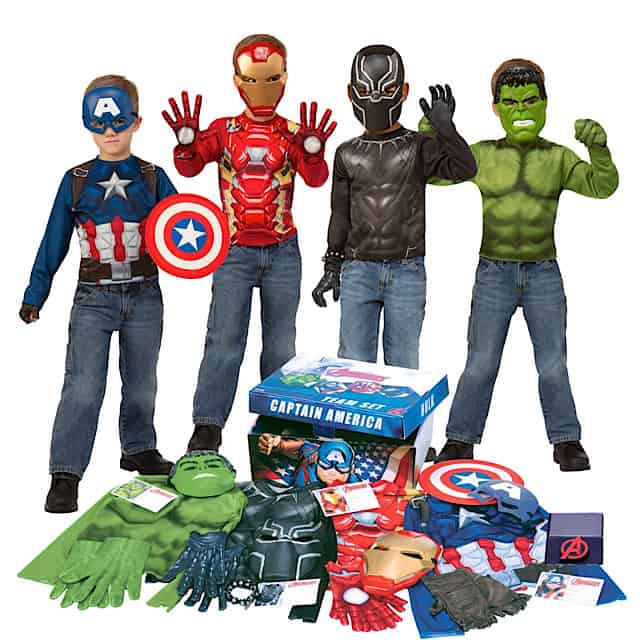 Dressing up as your favorite Avenger is easy with the Avengers 25 Piece Team Trunk Set! This cool set includes costumes themed to Captain America, Black Panther, Iron Man and Hulk. These costumes fits most aged four to six. Available at retailers worldwide.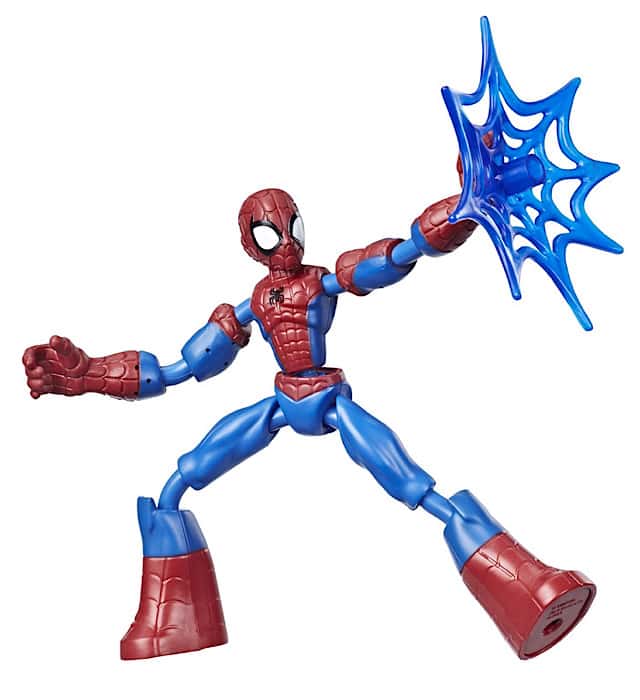 Super Heroes of all ages love these super agile Avengers Bend and Flex Figures! These Super Hero action figures have bendable arms and legs that keep future Avengers busy for hours! Additionally, there's plenty of heroic and dramatic action when kids shape their Bend and Flex figures into plenty of playful poses. It's available at retailers worldwide, including Hasbro.com.
The Force is Strong This Season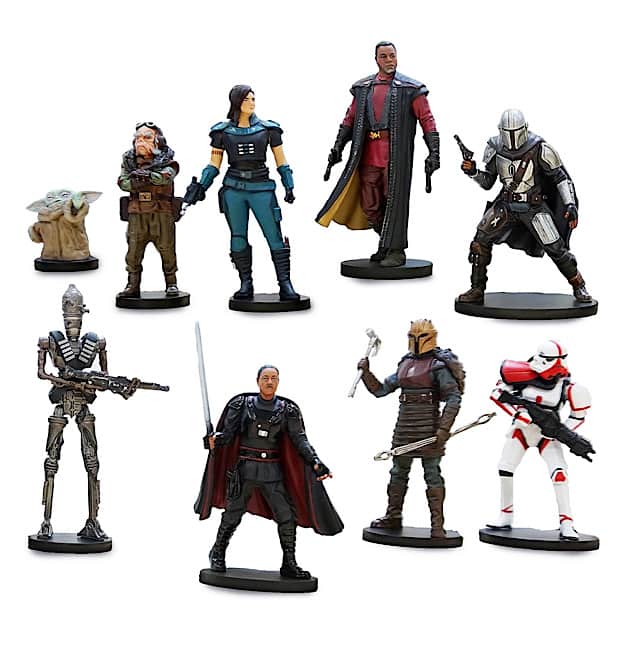 Act out scenes with our favorite Bounty Hunter and Baby Yoda with the "Star Wars: The Mandalorian" Deluxe Figure Play set. This incredible set features Cara Dune, Moff Gideon, and more of your favorites! Find them at Walt Disney World Resort, Downtown Disney District at Disneyland Resort, Disney stores and on shopDisney.com.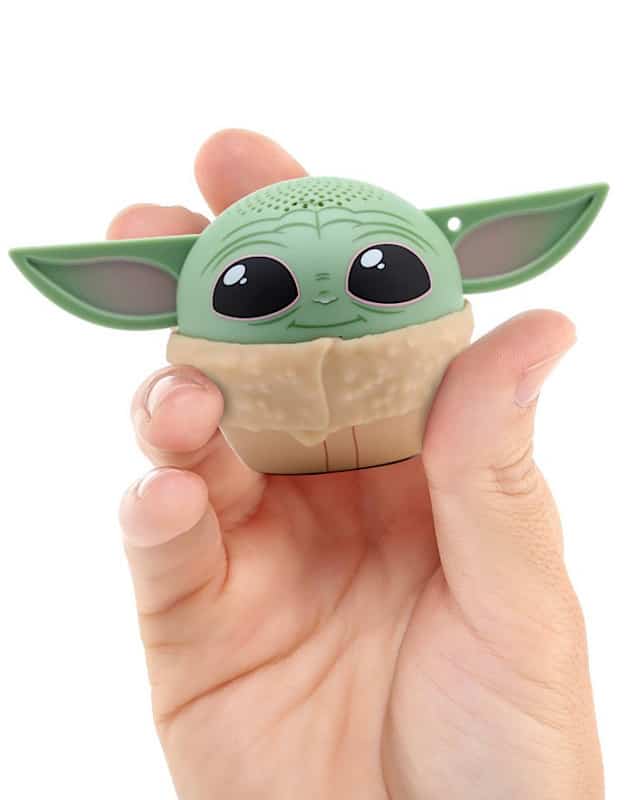 Also, enjoy your favorite holiday tunes on the Star Wars Bity Boomer Bluetooth Speaker. Don't let its small size fool you! Songs can be heard in a galaxy far, far away with this gem. Available at retailers worldwide.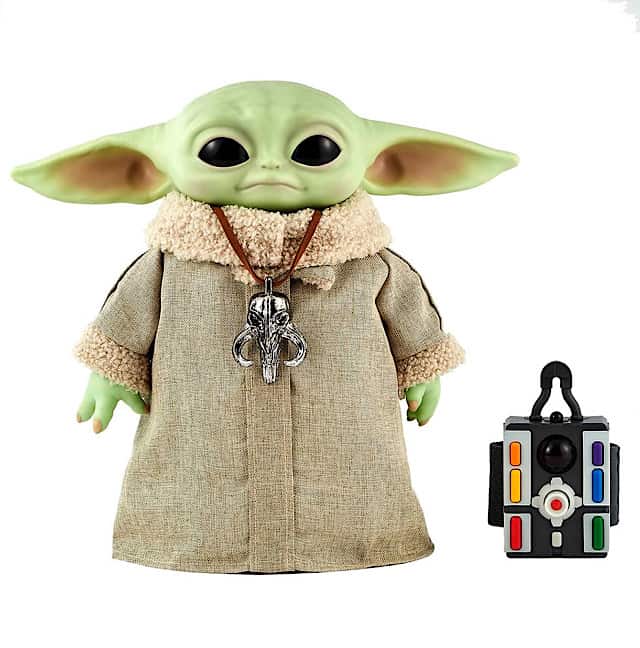 Take control of Baby Yoda as you give him commands. In addition, this adorable creature can follow you, spin around, and make noises with The Child Real Moves Plush by Mattel. Baby Yoda will be your new favorite companion! You can find it at Walt Disney World Resort, Downtown Disney District at Disneyland Resort and on shopDisney.com.
Gifts for the Pixar Fan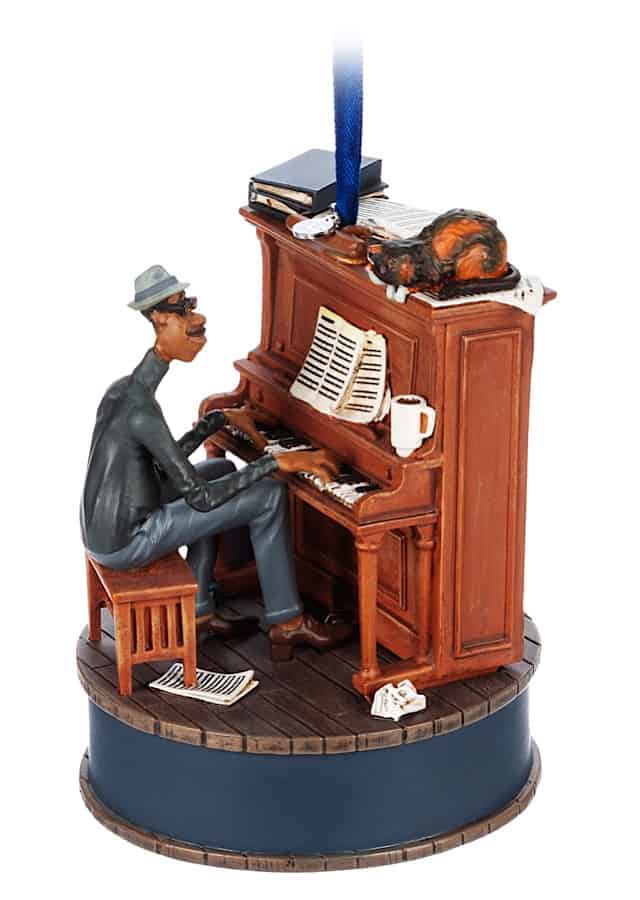 Check out this "Soul" musical ornament is inspired by the new Disney and Pixar film. It features Joe Gardner playing the piano with his sidekick, Mr. Mittens. It's a wonderful tree or freestanding ornament. Available on shopDisney.com.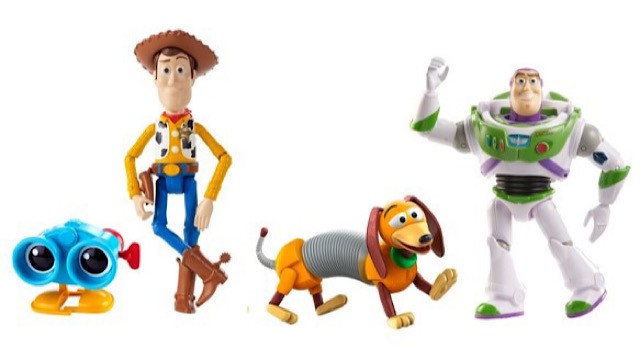 Check out these four beloved Toy Story figures: Woody, Buzz Lightyear, Lenny, and Slinky Dog in the Toy Story Andy's Toy Chest Retro Core Figure 4-Pack. Each action figure can give hours of play time with these realistic action play. In addition, Toy Story fans of all ages can play and pose their favorite figures. Shoppers can find these action figures at Target and Target.com.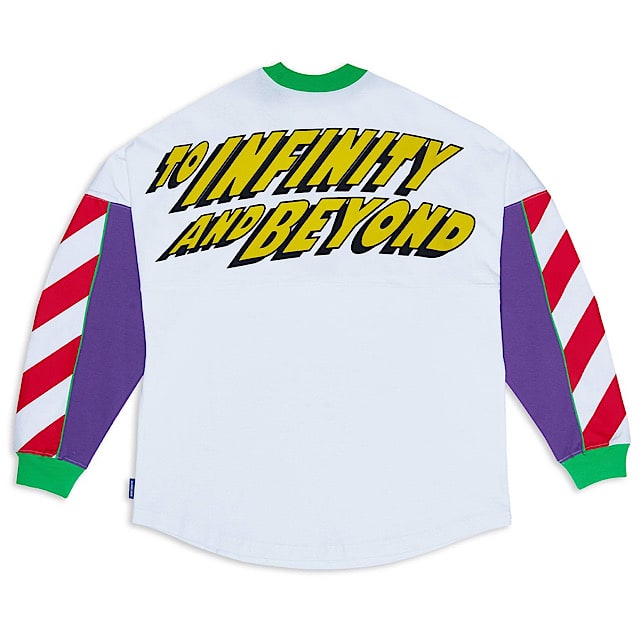 For Toy Story fans, check out the Buzz Lightyear Spirit Jersey. It's the perfect way to celebrate the not only the holidays, but also the film's 25th anniversary! The wing print sleeves will have you blasting off into the New Year. These are available for purchase at Walt Disney World Resort, Downtown Disney District at Disneyland Resort and on shopDisney.com.
Mickey Mouse Ears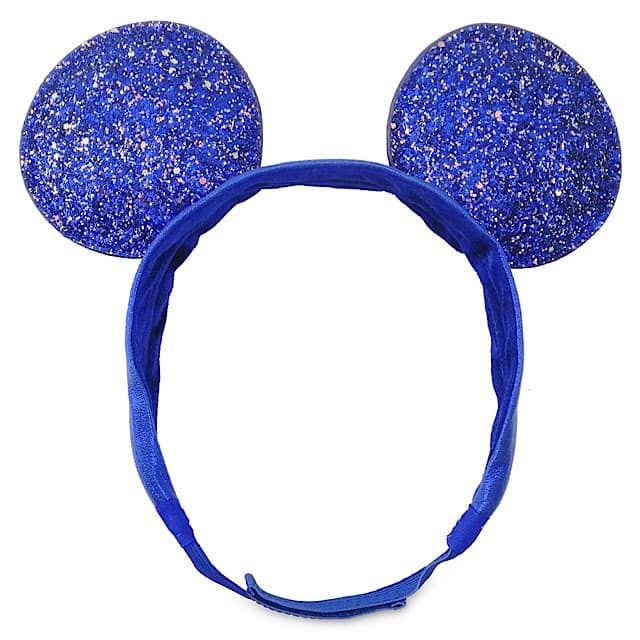 Every Disney fan needs a variety of Mickey ears! Check out these beautiful Mickey Mouse Adjustable Ear Headband. They're covered in glitter to dazzle the holidays. This sparkling, adjustable Mickey ear headband is part of the Disney Parks Wishes Come True Blue Collection, and with its glittering ears.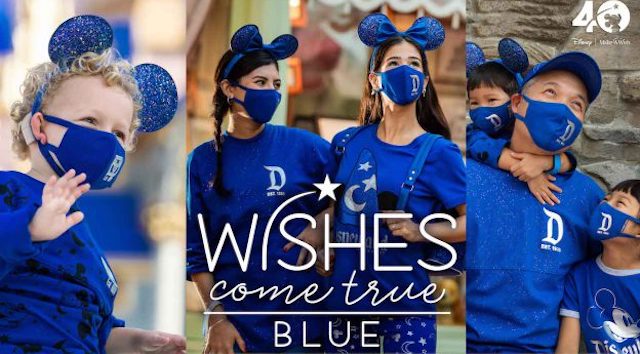 This collection celebrates 40 years of Disney and Make-A-Wish® working together to grant life-changing wishes for children with critical illnesses. Also, check out more details on this wonderful Make-A-Wish® collection here. Available at Walt Disney World Resort, Downtown Disney District at Disneyland Resort, Disney stores in the US, Canada, or across Europe and on shopDisney.com.
Vintage Plush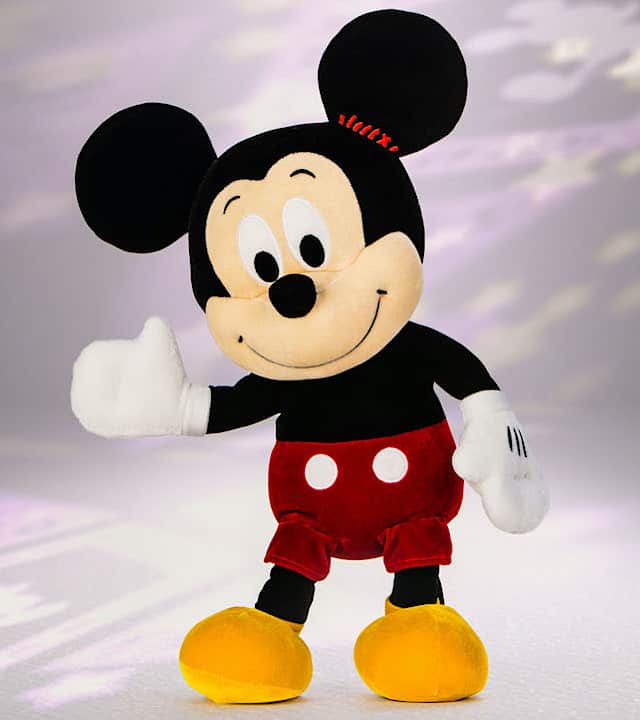 Fans of vintage Disney will love this Mickey Mouse Holiday Plush. Keep the traditions and spirit of the Holidays alive with the premium velvet fabric and embroidered features. Also, for every Mickey Vintage Holiday Plush sold through January 31, 2021, shopDisney will donate 25% of the purchase price to Make-A-Wish®.
In addition to this adorable Mickey plush, Disney also created a heartwarming short celebrating the 40-year relationship with Make-A-Wish. Check out this wonderful short here. Available at shopDisney.com. For more information about the wonderful Make-A-Wish organization, visit wish.org.
Mickey Themed Jewelry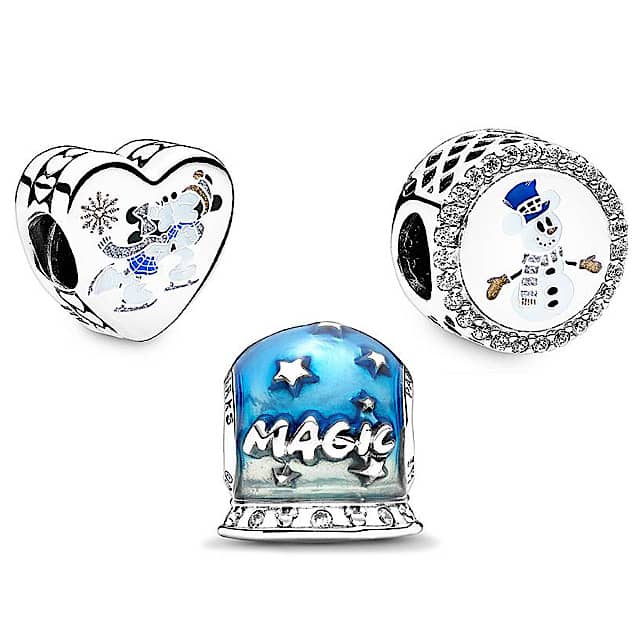 For the women on your holiday list, check out the beautiful Disney themed jewelry available. First, the Mickey Mouse and Minnie Mouse Pandora Charm Set of three sterling silver charms features cubic zirconia accents. Also, this set includes Mickey and Minnie skating on a heart, a Fantasyland Castle against blue enamel and a friendly Mickey snowman.
Finally, these are the perfect addition to any Pandora charm bracelet. Available at Walt Disney World Resort, Downtown Disney District at Disneyland Resort, and on shopDisney.com.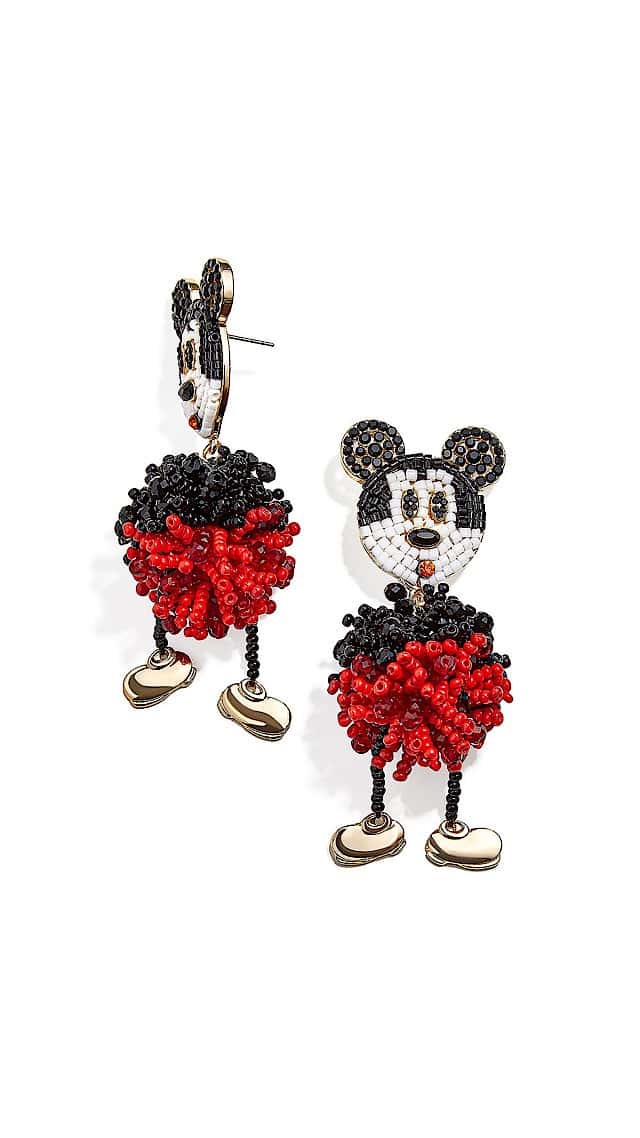 Also, check out the delicate and quirky Mickey themed Baublebar earrings. You'll love having Mickey hanging around in the form of these dangle earrings by BaubleBar. Fashioned from colorful glass stones and beads. The fun pom pom design of this figural jewelry is guaranteed to make you smile. These earrings are my latest Disney obsession! They can also be purchased at baublebar.com.
Frozen Themed Gifts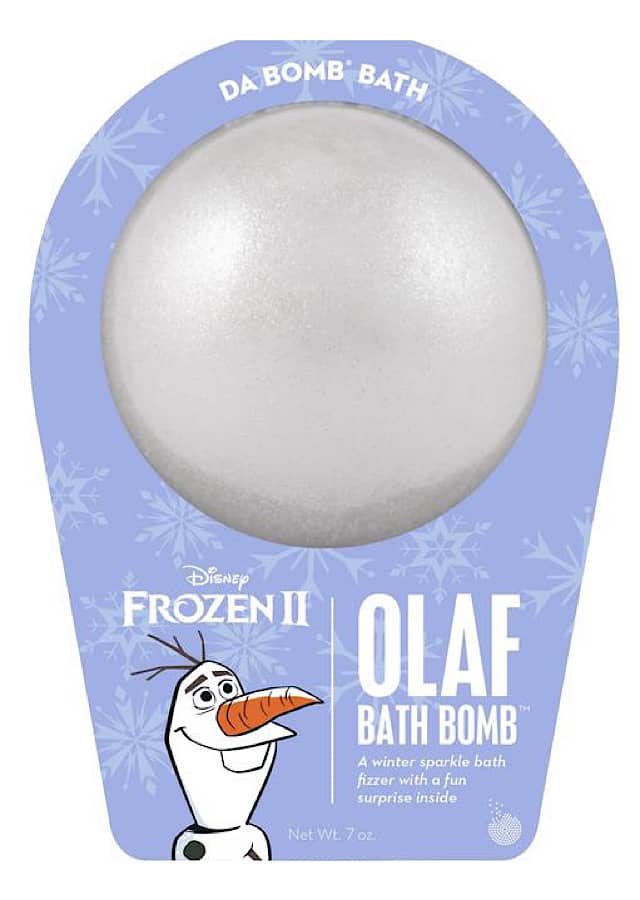 During the winter warm baths are such a treat. Check out your holiday gift list with these fun Olaf-themed Bath Bomb from Da Bomb Bath. Also, watch carefully as this snow blast fizzler dissolves. There's a treat inside, perfect for kids and adults alike! Available at retailers worldwide.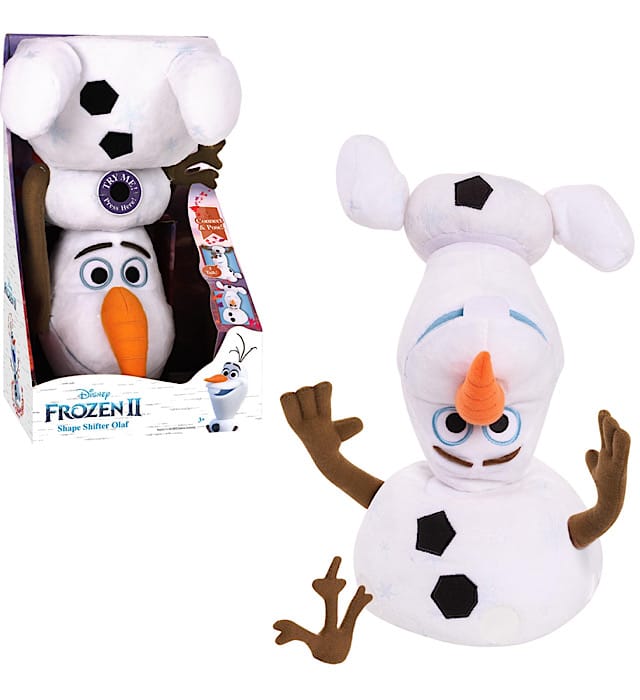 Bring home the excitement of Disney's Frozen 2 with everyone's favorite snowman! The Shape Shifter Olaf plush toy is full of silly fun and perfect for recreating funny scenes from the movie.
Olaf features five connection points, including Olaf's head, two body sections, arms, feet, and carrot nose. Kids of all ages will have fun arranging the sticks from the top of his head! Available at worldwide retailers.
For the Princess In Training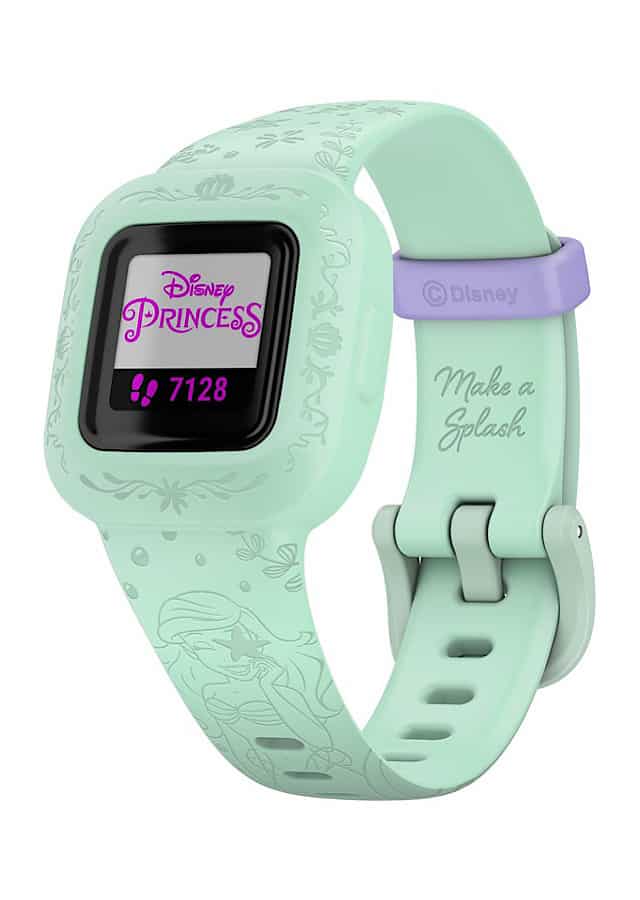 Children who want to become more active find it easy with the Disney Princess Vívofit Jr. 3 fitness tracker. Featuring a colorful display and princess design, this durable, swim-friendly fitness tracker. Also, each watch will get up to a year battery life. Using this fun fitness tracker, children can unlock Disney Princess app adventures by completing 60 minutes of daily activity. Available at Target, Target.com and Garmin.com.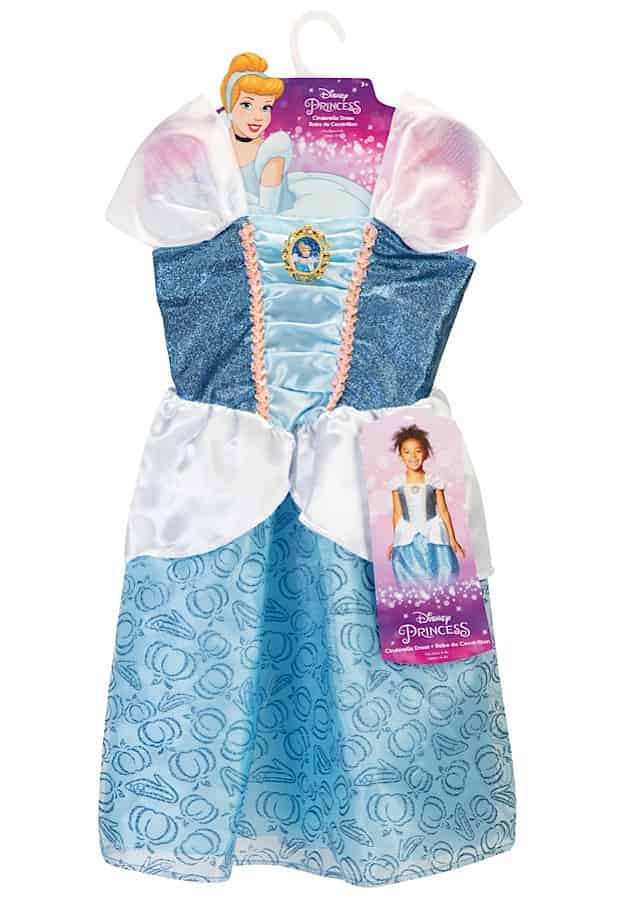 What's more fun than children wearing their favorite Disney Princess dress? These detailed dresses feature a glitter bodice and skirt complete with glittery icons unique to each princess! In addition, you'll find dresses representing Ariel, Aurora, Belle, Cinderella, Rapunzel, and Moana. Available at retailers worldwide.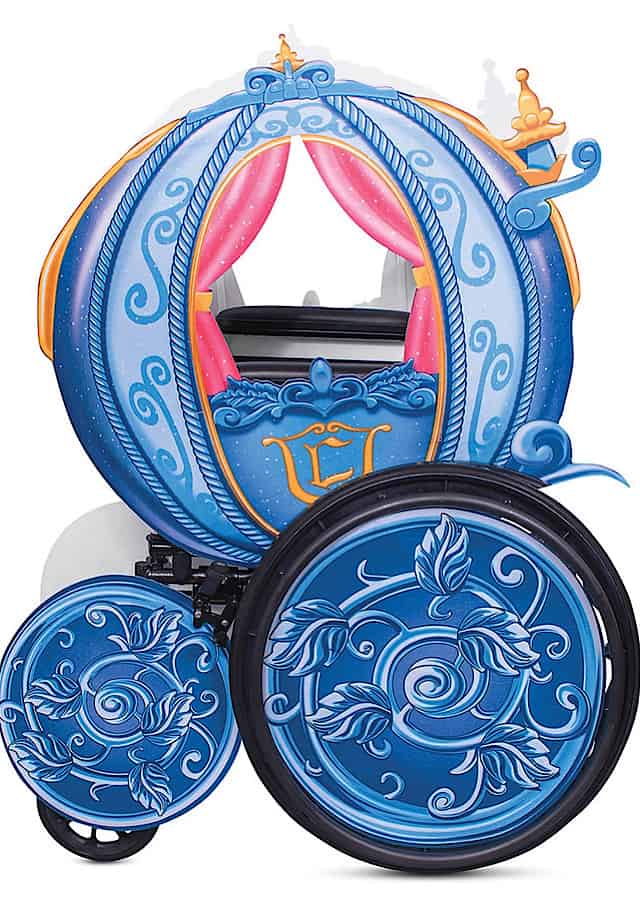 Available now at shopDisney.com, Disneyland Resort & Walt Disney World Resort is the unique Cinderella's Coach Wheelchair Cover Set by Disguise. This perfect gift transforms a wheelchair into a magical Cinderella-inspired coach! Plastic piping adds stability of the wheel covers. Also included are long self-stick fabric strips that keep the pieces in place for an enchanting dress-up adventure.
For the Gamer on your List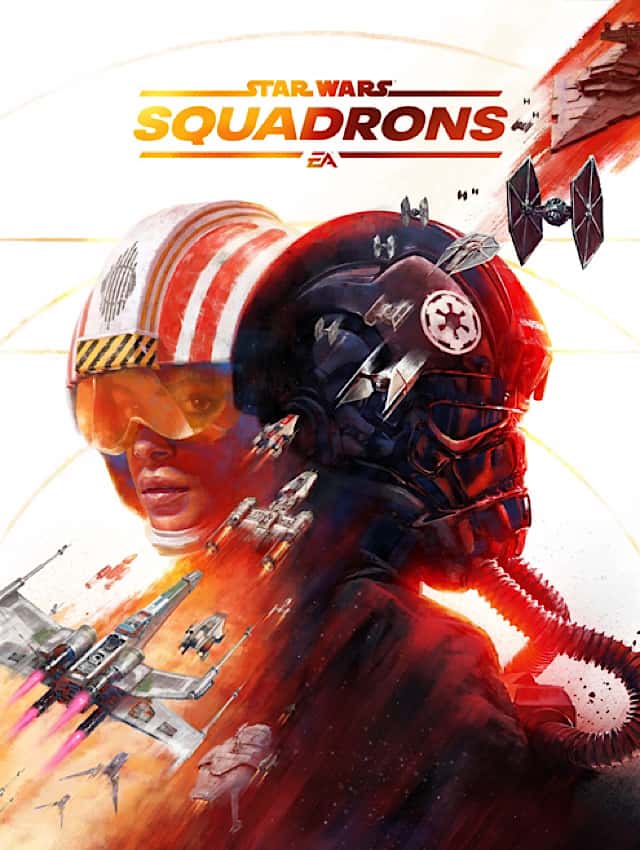 Master starfighter combat in the authentic piloting experience Star Wars: Squadrons. Buckle up and feel the adrenaline of space dogfights alongside your squadron. Modify your starfighter and adjust the composition of your squadron to suit varying playstyles. This will allow players to crush the opposition. It is available on PlayStation 4, Xbox One, PC, PSVR, and Oculus gaming systems.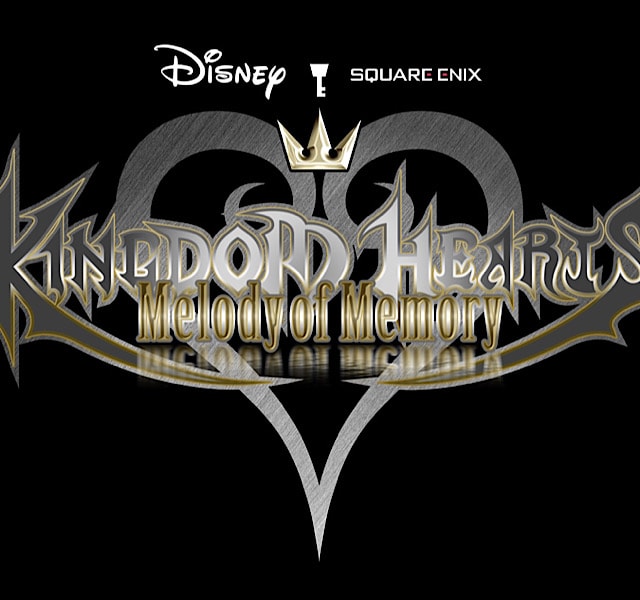 Gamers experience KINGDOM HEARTS in an a brand new play style: battle the heartless to the beat of beloved Disney and KINGDOM HEARTS songs! KINGDOM HEARTS Melody of Memory is available for platforms including Xbox, PlayStation 4, and Nintendo Switch.
For the Home Lover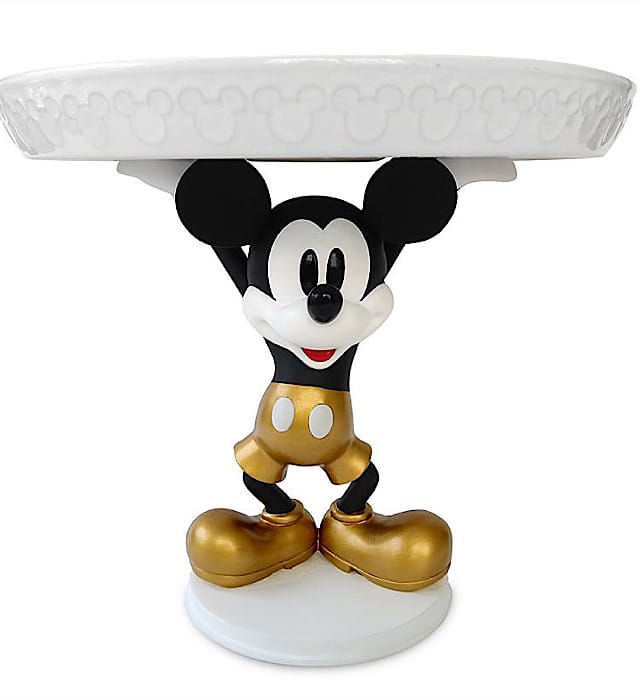 Enjoy tasty treats on this classic Mickey Mouse Cake Stand. The golden finish on Mickey's pants and shoes make this the unique centerpiece! Available at shopDisney.com.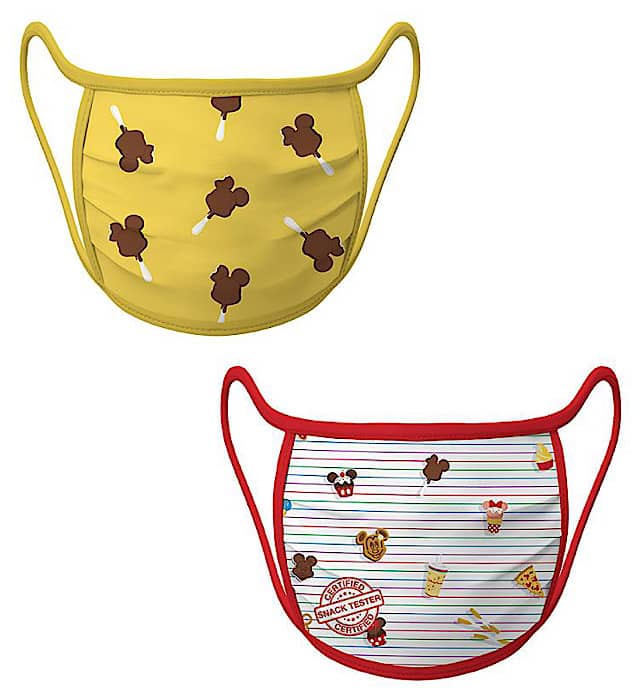 Cloth face masks featuring classic Disney food icons from Mickey Bars to Dole Whip make mask wearing more fun! Available in a variety of sizes with fun allover prints. Available at Walt Disney World Resort, Downtown Disney District at Disneyland Resort and on shopDisney.com.
More Gift Ideas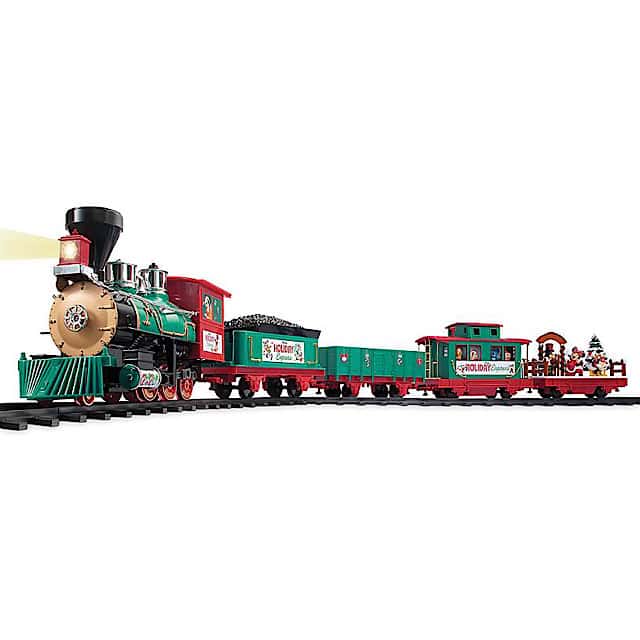 shopDisney has even more unique gifts. Shoppers choose from Disney themed books, wishables, and even a Disney train set. This festive train set plays Christmas carols and features operating headlights and four carriages.
Hurry to shopDisney to check out all the goodies! On the shopDisney website, they state December 10th is the last day to order for Christmas delivery. Don't miss out!
Which is your favorite Disney gift idea? Something shown above or maybe an item not listed? Please share your thoughts with us on our Facebook page or comment below.