Star Wars fans will undoubtedly be saddened by the news that one of the great Star Wars legends has passed away. Join us as we share heartfelt condolences from fellow Star Wars legends and friends.
In Memory of David Prowse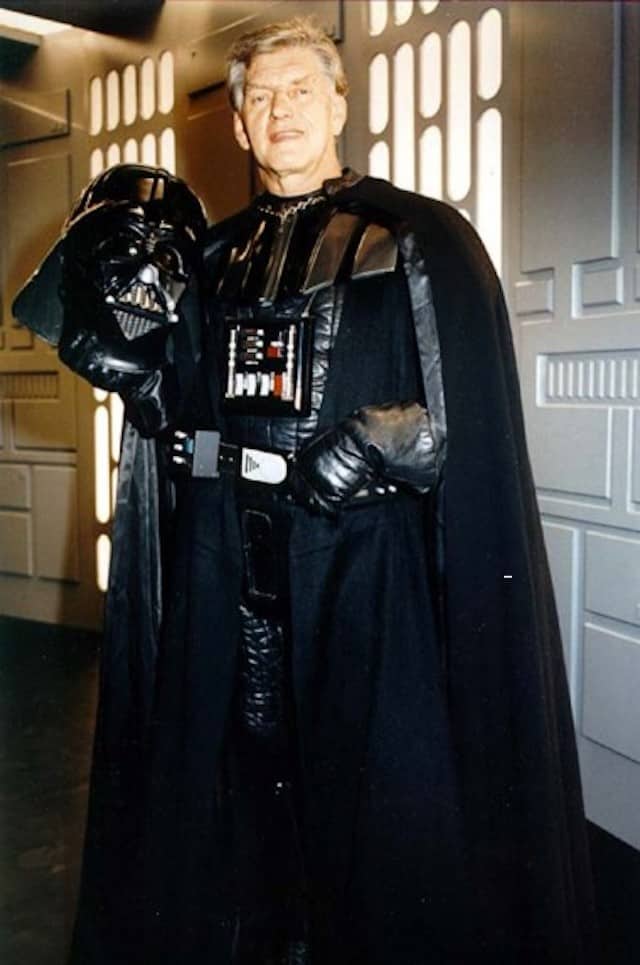 David Prowse was the actor who portrayed the legendary Darth Vader in the "Star Wars" Original Trilogy. The Darth Vader character continues to be an iconic symbol of the Star Wars franchise and one of the most loved villains.
Actor David Prowse was 85 years old and he passed following a brief illness. His agent, Thomas Bowington, shares, "It's with great regret and heart-wrenching sadness for us and millions of fans around the world, to announce our client Dave Prowse has passed away at the age of 85."
David Prowse was best known for his role as darth vader. he passed at the age of 85.
Mark Hamill Tribute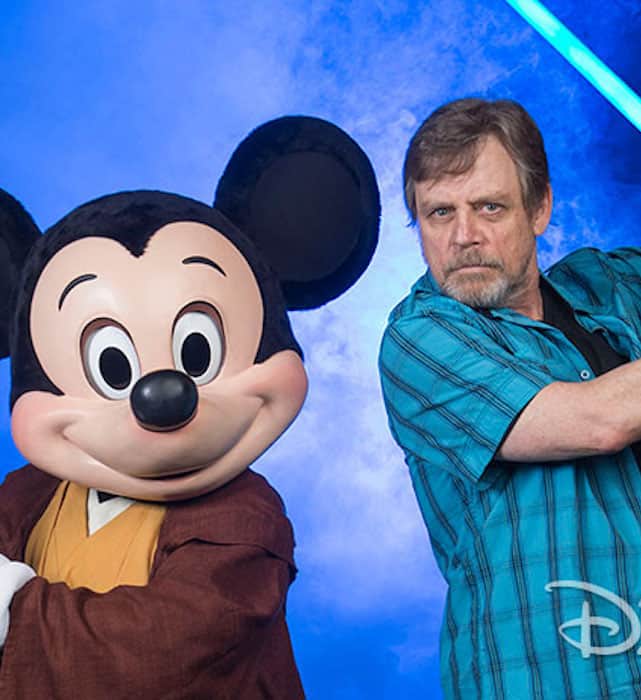 Mark Hamill, actor portraying Luke Skywalker in the Star Wars film series, shares his condolences of his friend and fellow Star Wars legend. On Mark Hamill's Twitter feed he shares,
"So sad to hear David Prowse has passed. He was a kind man & much more than Darth Vader. Actor-Husband-Father-Member of the Order of the British Empire- 3 time British Weightlifting Champion & Safety Icon the Green Cross Code Man. He loved his fans as much as they loved him. #RIP."
Prowse's daughter, Rachel, shared during an interview with UK's The Sun, that her father who also suffered from Alzheimers was hospitalized during the last 2 weeks of his life due to complications from COVID-19. His daughter shared, "It's horrible that COVID restrictions meant we did not get to see him and say goodbye."
David Prowse suffered from Alzheimers and was hospitalized the last 2 weeks of his life due to complications from COVID-19.
"When we went to collect his stuff from the hospital, the nurse said what a cool guy he was. He was such a larger-than-life character. He would have loved to see himself trending on Twitter."
We are saddened to hear of the loss of this great actor and great humanitarian as well. Our thoughts go out to his family, friends, and fans across the galaxy.
My son is a fan of the Dark Side, and Darth Vader has been his favorite Star Wars villain. Although David Prowse may have passed, his legacy as Darth Vader will continue to entertain fans for many more years.
What is your favorite scene or memory of David Prowse portraying Darth Vader? Have you or your family members dressed up as Darth Vader in the past? Share your favorite memories, costume photos in honor of this great actor along with condolences on our Facebook Page.