The Force is with this project! This morning, during IAAPA's virtual event, Disney Parks Chairman Josh D'Amaro shared a first look inside a hotel room for the upcoming Star Wars: Galactic Starcruiser.
Star Wars: Galactic Starcruiser will be a fully immersive hotel experience. Check out these concept photos, and then have a first look inside a hotel room!
You'll start by arriving at the Galactic Starcruiser terminal as you check in.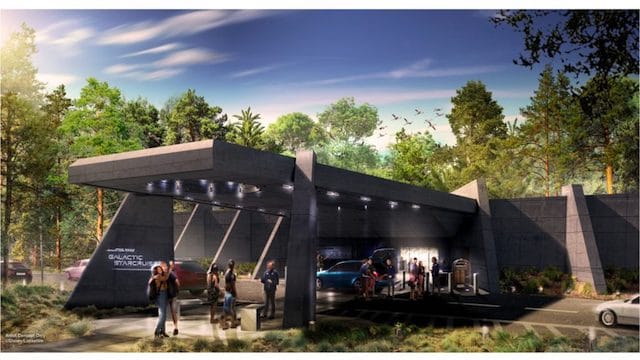 Once you're all checked in, you'll board a launch pod! You'll blast off into space and meet up with the Halcyon, the ship you'll spend your time aboard.
Through the windows, you'll see yourself jump into Hyperspace as you near the Halcyon!
When the Launch Pod docks with the Halcyon, you'll step on to the ships main deck to begin your stay.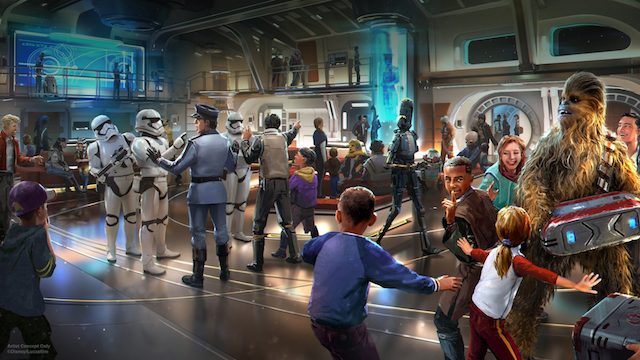 There are many immersive experiences inside the ship! You can learn about the inner workings of the ship and how to operate them.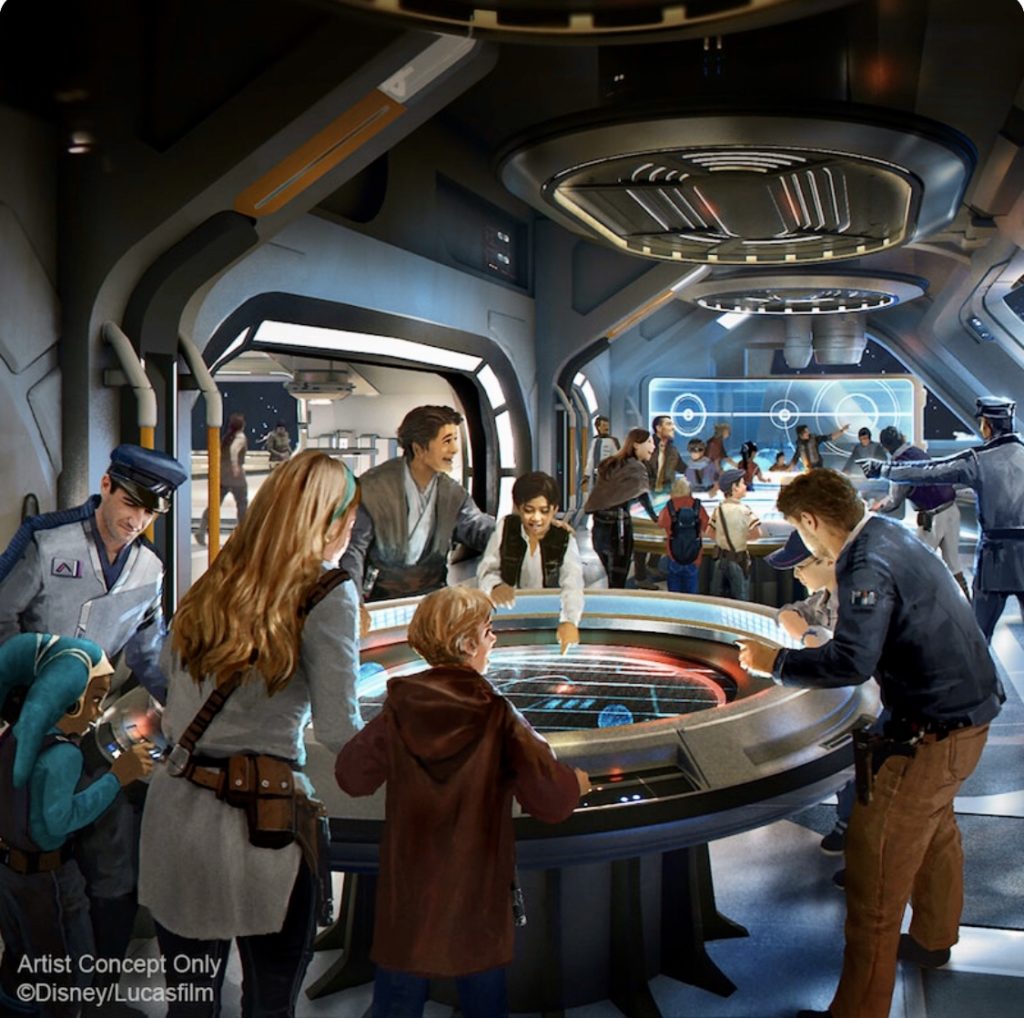 A step inside the Engineering room gives you a sneak peek at the crew only area of the ship!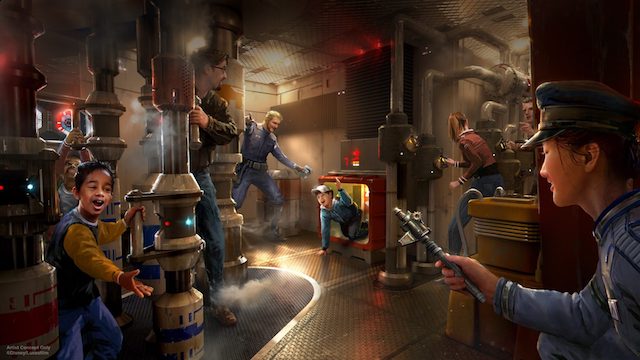 You can even practice your Jedi skills with Lightsaber training!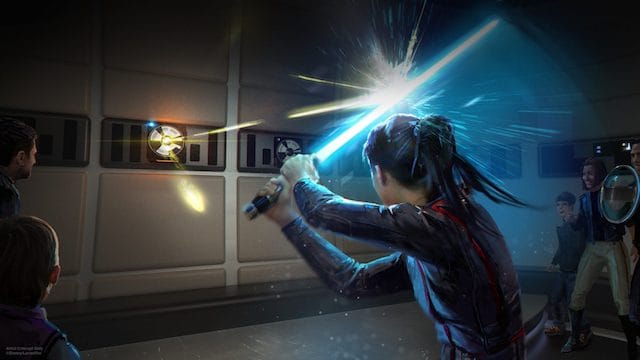 The Silver C Lounge will be a lively place to enjoy some delicious treats for all ages!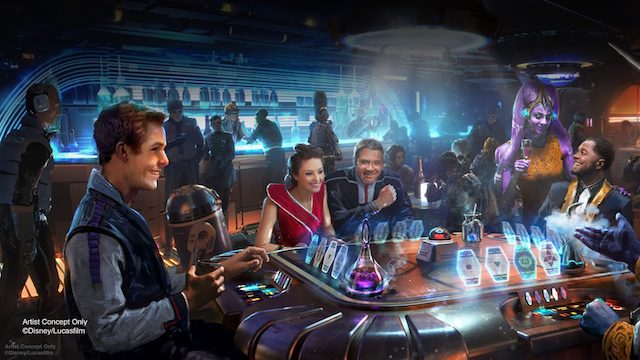 Cabins Aboard the Halcyon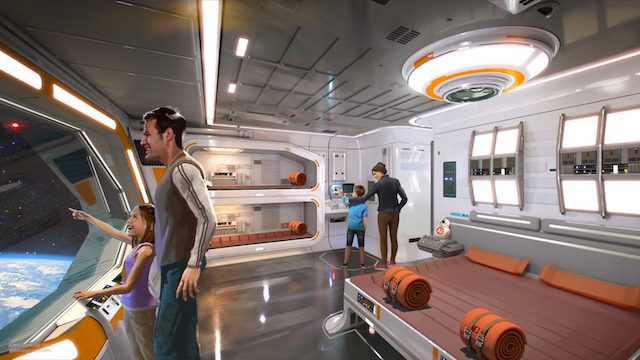 The immersive experience continues with the cabins (rooms) aboard the Halcyon.
Each window looks out into the galaxy, for an out of this world view that is continuously changing!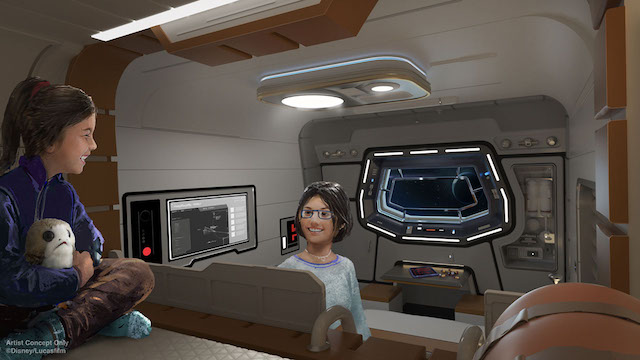 The original artist concept, above, shows the interior of the cabins. Here's a look at an actual photo of the interior of the Halcyon's cabin!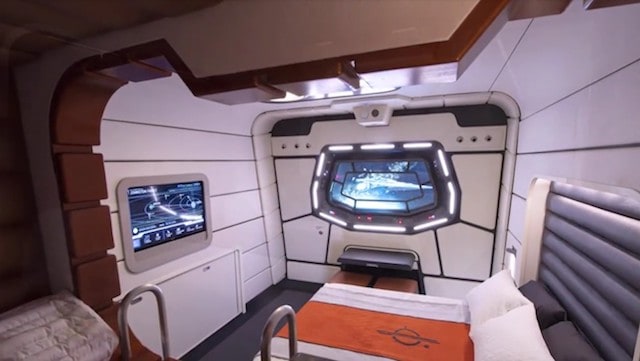 We are so excited for Star Wars: Galactic Starcruiser to be finished! This cabin looks amazing!
Will you be boarding Star Wars: Galactic Starcruiser for a journey to a galaxy far, far away once it opens? Let us know your thoughts on on Kenny the Pirate's Facebook Page, or join our crew and continue the discussion!