Thank you to our nation's veterans! Disney is celebrating this special day and so are we at Kenny the Pirate! Read all about the special stories Disney shared today in honor of Veteran's Day.
Veteran's Day Flag Ceremony
Every year, on the 11th day of the 11th month, we remember and honor those who put on our country's uniform and served our nation.
This morning, Disney began the day with a special sunrise salute. Disney Parks Blog shared photos and the following story:
With the early morning sun gilding Cinderella Castle, just down Main Street U.S.A., members of our Disney cast recognized our nation's heroes with a special Veterans Day flag-raising ceremony in Magic Kingdom Park. Accompanied by a fife and drum, honor guards representing our security team, Orange County Sheriff's Office and Reedy Creek Fire Department marched in procession to Town Square for the hoisting of our nation's colors.
This commemoration held special meaning for Walt Disney World Resort Security Manager Mike Viola, who joined the Disney family five years ago, following a 31-year career in the U.S. Navy. He and his wife Leslie, a 20-year Navy veteran and former WDW Security Investigator cast member, have been coming to the resort since they said "I do" in 1992.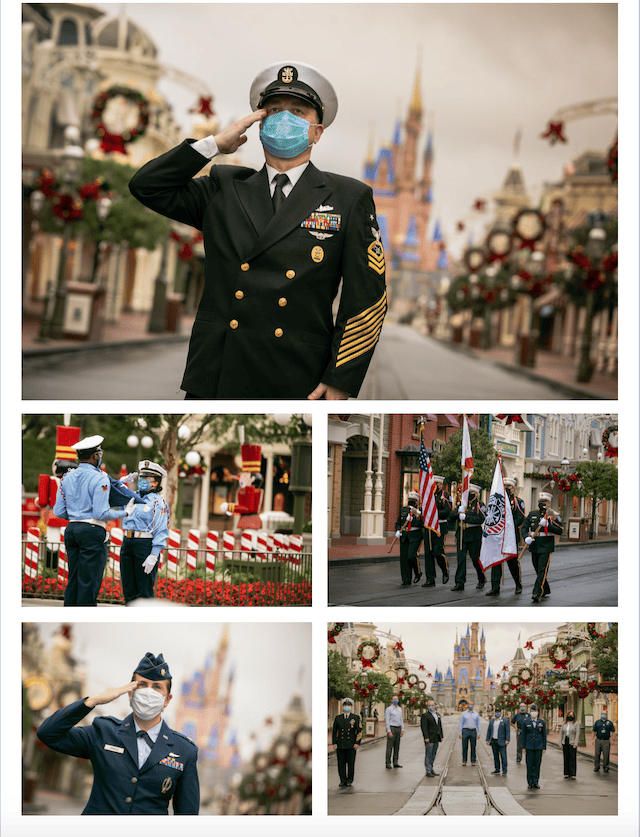 Since that time, the pair deployed seven times between them in 12 years of service, and their love of Disney served as a way to pass the time and keep their family connected. During time apart, Mike and his family would watch Disney DVDs "together" (at their respective locations) and plan a trip to Disney once each deployment was over – making dining reservations to keep everyone focused on reuniting together at Walt Disney World once the mission was complete.
They loved Disney so much, both Mike and Leslie came to work for the company after retiring from the Navy. As Mike puts it, "I work at Disney because of the joy this company has brought to not only my family but tens of thousands of other families who visit every day."
Other Disney World Celebrations of Veteran's Day
This special sunrise ceremony is not the only way Disney is commemorating today.
You may remember the U.S. Air Force Thunderbirds recently completed a flyover over EPCOT to kick off the start of National Veterans and Military Families Month. Check out the video below:
Special tributes can be found all throughout the Walt Disney World Resort that honor past and current service members. Both Walt and Roy Disney served America during World War I. Did you know Roy was recovering in a hospital when Walt visited him and pitched the idea for The Walt Disney Company? Pretty special.
Walt and Roy statues are also placed at each end of Main Street, U.S.A. in Magic Kingdom.
Nearby, on Seven Seas Lagoon, another homage to veterans often passes unnoticed. Navy Admiral Joe Fowler and Army General Joe Potter were each essential to the creation of The Disneyland Resort and Walt Disney World.
In 1997, Disney honored these two flag-rank veterans by naming the ever-popular Seven Seas Lagoon ferryboats after them. You can read the story about the Admiral Joe Fowler and General Joe Potter ferryboats on the D23 website here.
Kenny the Pirate Writing Team Honors Veteran's Day
Many of the staff on the Kenny the Pirate Writing Team honor Veteran's Day and the loved ones in our lives.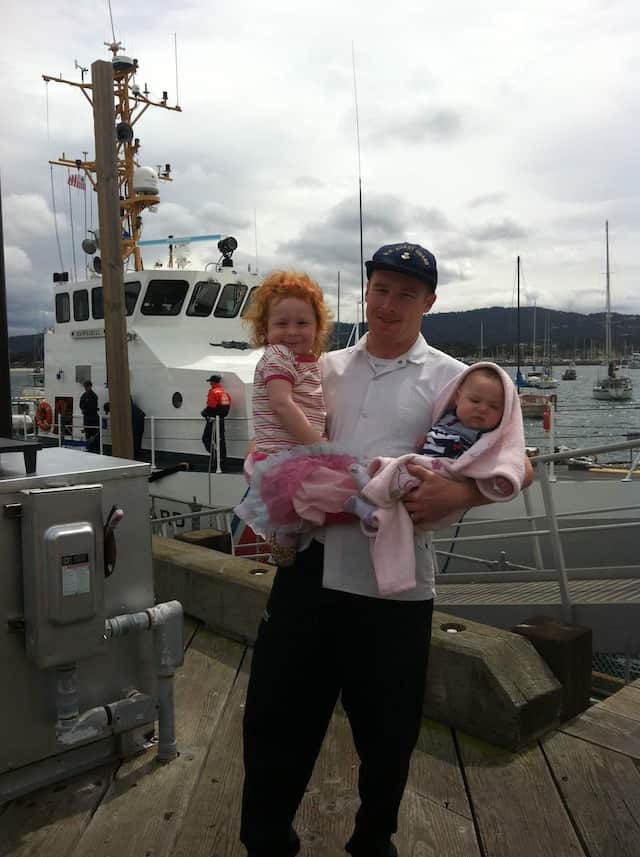 Marisol's husband served in the U.S. Coast Guard.
Kate's father was in the Air Force and flew in Vietnam. He was awarded the Distinguished Flying Cross.
Maggie's father was also in the Air Force, and she has a friend currently serving in the Navy.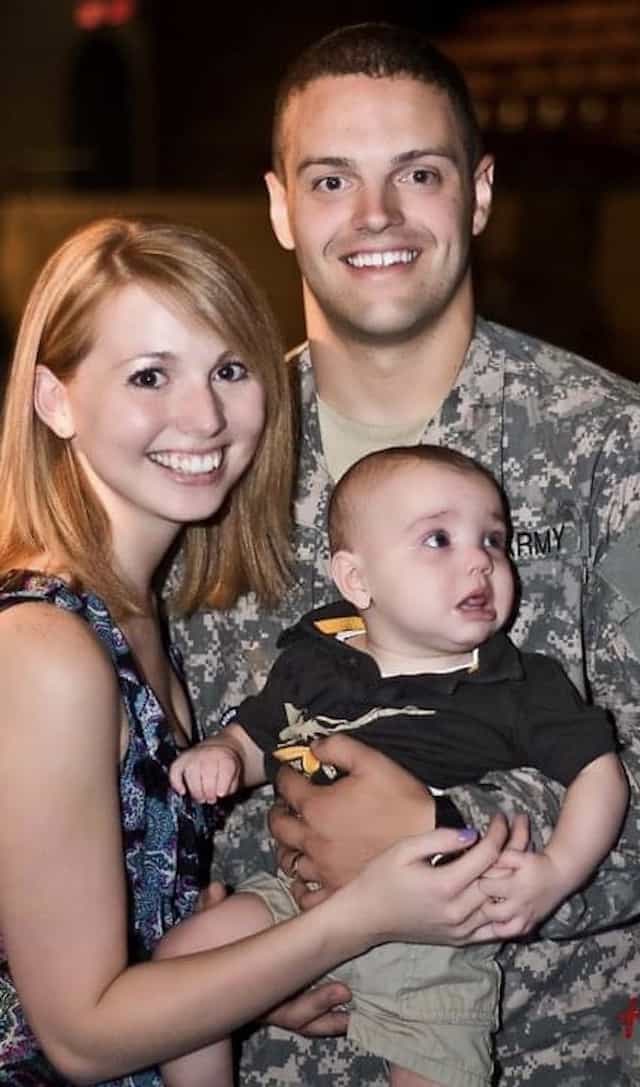 Monica's husband served in the United States Army and was medically retired. Her uncle also served in the Army, and her grandfathers both served in the Air Force and Navy.
Kenny's grand uncle in-law was awarded the Silver Star for actions during World War II. He was killed in action.
We honor those who have served our country and appreciate the many sacrifices they made. Please share photos and memories of your loved ones who served our country! You can share them on our Facebook page or in our KtP Crew.