Calling all fans of spooky tales of ghosts and villains. Disney has eerie books and free printables for all ages to get in the Halloween spirit!
Disney has shared many fun activities, recipes, and now books for Halloween. We're so excited to share Disney's spooky tales featuring spellbinding mysteries, haunting tales, and sinister illustrations.
Disney Books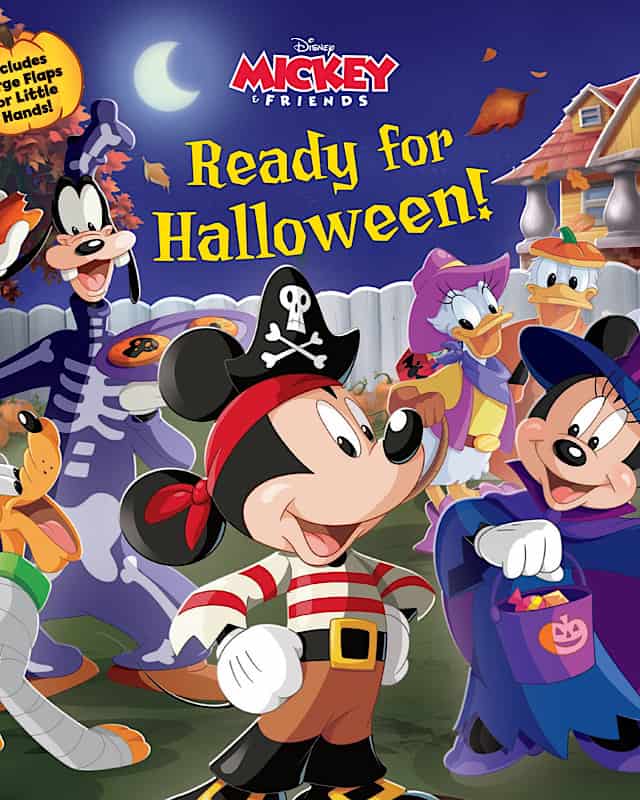 The Disney Books website offers a variety of creepy, but not so scary books. For example, younger readers (ages 3-5) can join Mickey and friends on Halloween night. Mickey greets guests for trick-or-treating in "Ready for Halloween!"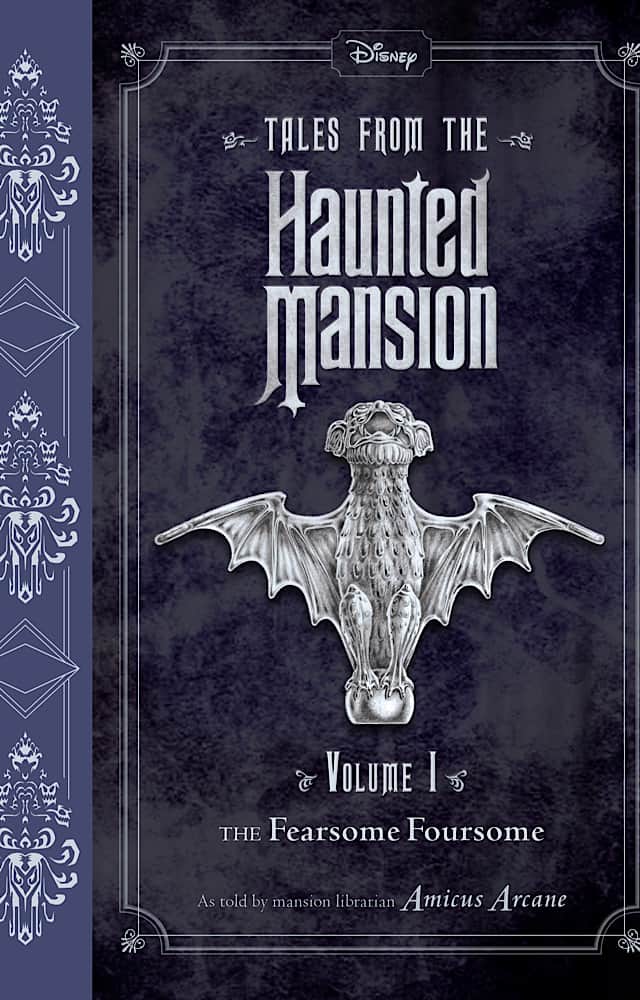 Also, check out Disney's first book is a series of chilling tales based on Disney's beloved Haunted Mansion. This book, "Tales from the Haunted Mansion: The Fearsome Foursome." This story from Disney Press, welcomes foolish mortals. Each new book in this series features one of the Haunted Mansion's 999 ghosts!
Hocus Pocus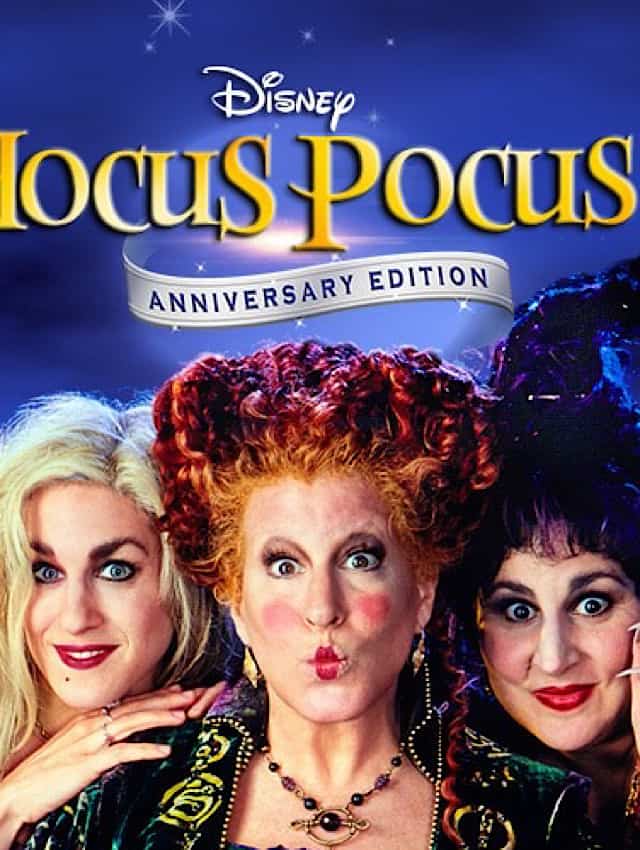 "Come Little Children…I'll Take Thee Away…." How many of us grew up singing the song from the Halloween fan-favorite film, Hocus Pocus?
The wacky and spirited ladies from Hocus Pocus continue to be a fan favorite year after year. In addition to other Halloween themed movies, Disney+ is streaming Hocus Pocus during October to help us get in the Halloween spirit. Check out the entire list of Halloween movies Disney+ is streaming now.
Hocus Pocus Sequel
According to Deadline, there's a Hocus Pocus film sequel in the early stages of development that will be streamed on Disney+. At the moment, there is no confirmation if the original cast or if the Sanderson sisters, starring Bette Midler, Sarah Jessica Parker and Kathy Najimy will return. Check out all the details here.
While we're waiting for the movie sequel, Disney books has released a new book "Hocus Pocus & the All-New Sequel." This book takes place 25 years after the witch sisters are defeated by Max and Allison Dennison.
From DisneyBooks.com:
Twenty-five years later, Max and Allison's seventeen-year-old daughter, Poppy, finds herself face-to-face with the Sanderson sisters in all their sinister glory. When Halloween celebrations don't quite go as planned, it's a race against time as Poppy and her friends fight to save her family and all of Salem from the witches' latest vile scheme.
Fiends on the Other Side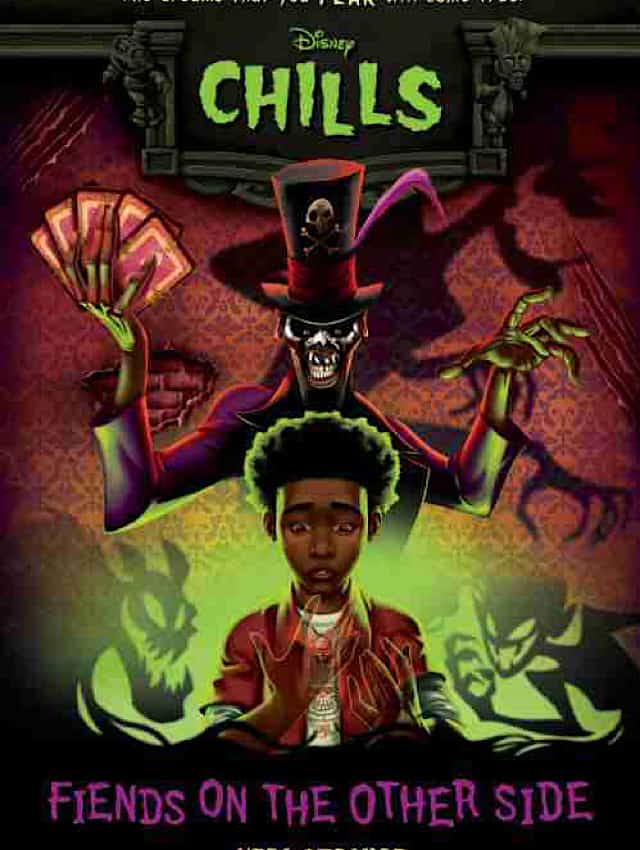 Everyone needs a fiend or two in their life, but there's a reason viewers of Princess and the Frog are told to "never make a deal with the shadow man." Check out this chilling, fun tale – "Disney Chills: Fiends on the Other Side."
From DisneyBooks.com:
So when a mysterious man named Dr. Facilier appears and offers Jamal the opportunity to do just that, Jamal jumps at the chance. But when he wakes up the next morning to find his dream has come true, he learns it comes at a terrible cost.
Evil Thing Villains Series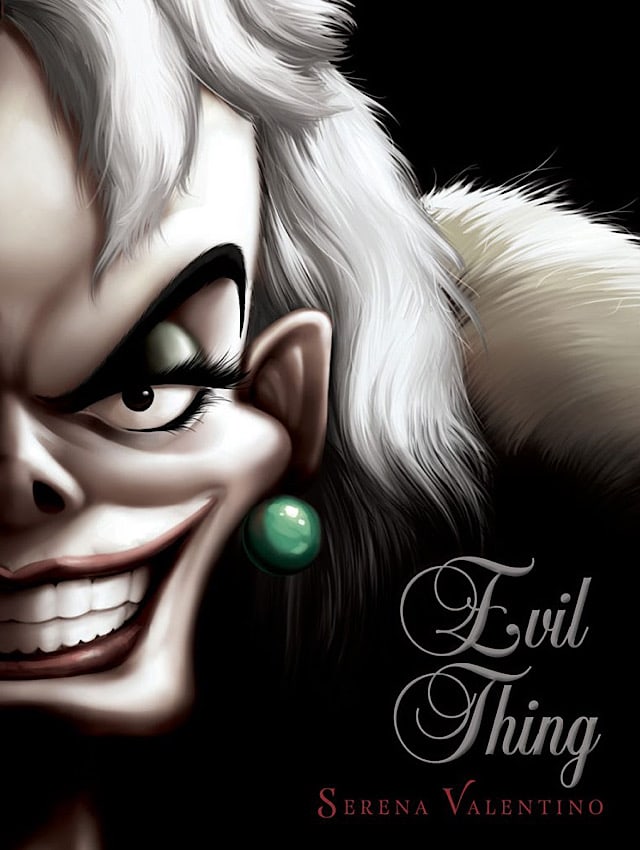 This latest novel by the author of the wildly popular and darkly fascinating Villains series features a tale told by the Cruella De Vil. Check out the tale of the complicated bonds of female friendship, of mothers and daughters, and of burning, destructive desire anywhere books are sold.
From DisneyBooks.com:
From her lonely childhood, to her iconic fashion choices, to that fateful car crash (you know the one), Cruella tells all in this marvelous memoir of a woman doomed. Even the cruelest villains have best friends, true loves, and daring dreams. Now it's Cruella's turn to share hers.
Real Life Creepy Tales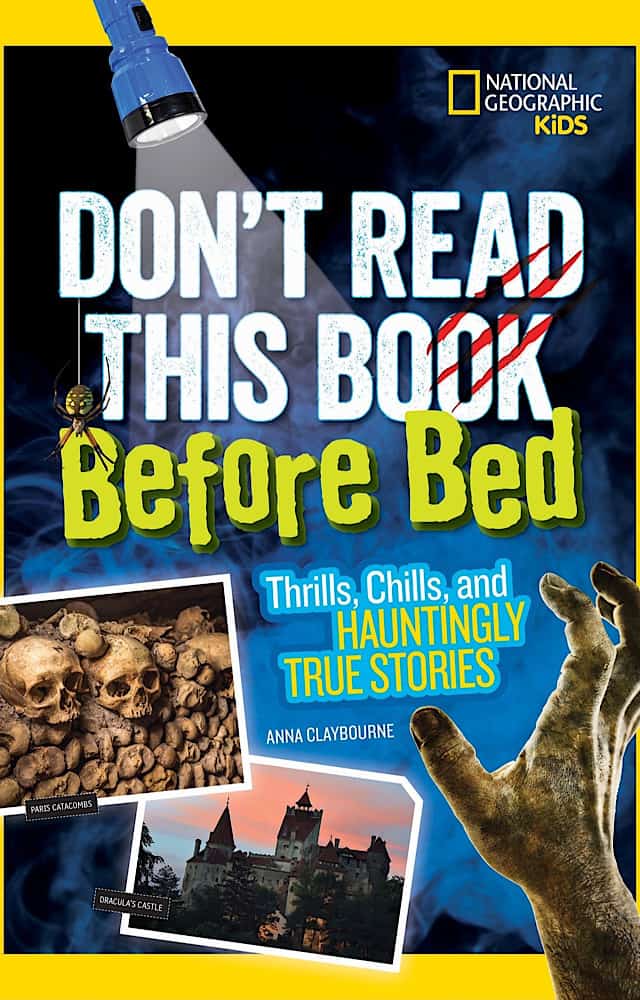 National Geography publishes a book series with real-life stories from monsters from the deep, unexplained disappearances, and other chilling tales. Sometimes fact really is more spooky than fiction! The "Don't Read This Book Before Bed" series is available wherever books are sold.
Coloring Book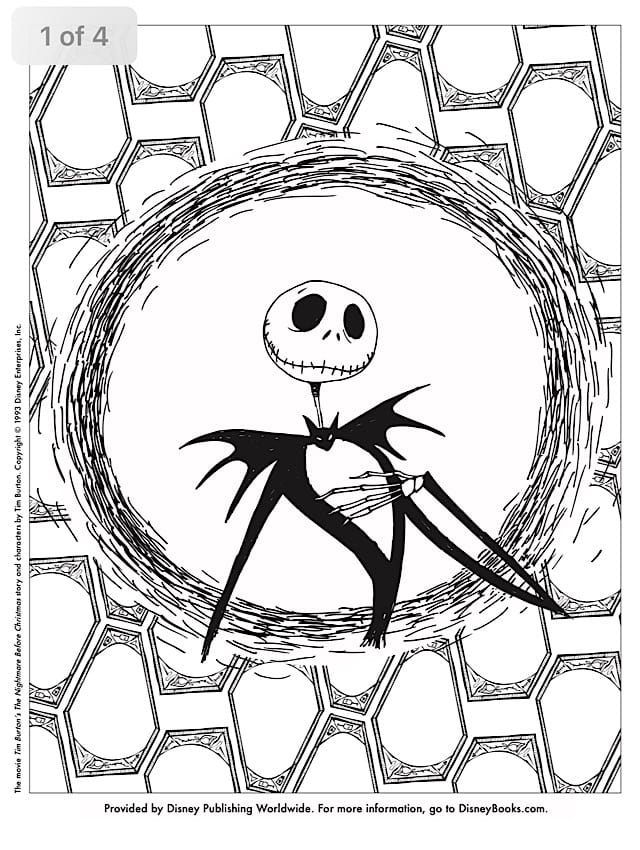 Tim Burton's The Nightmare Before Christmas also has an enormous fan following. Check out the ghoulish, ominous designs and patterns in "Art of Coloring: Tim Burton's Nightmare Before Christmas." Check out a link to 4-page free sample of the Nightmare Before Christmas coloring book here.
This coloring book is perfect for expressing creativity with pages filled with artwork of the delightfully frightful world of Jack Skellington.
Disney's Spooky Reads List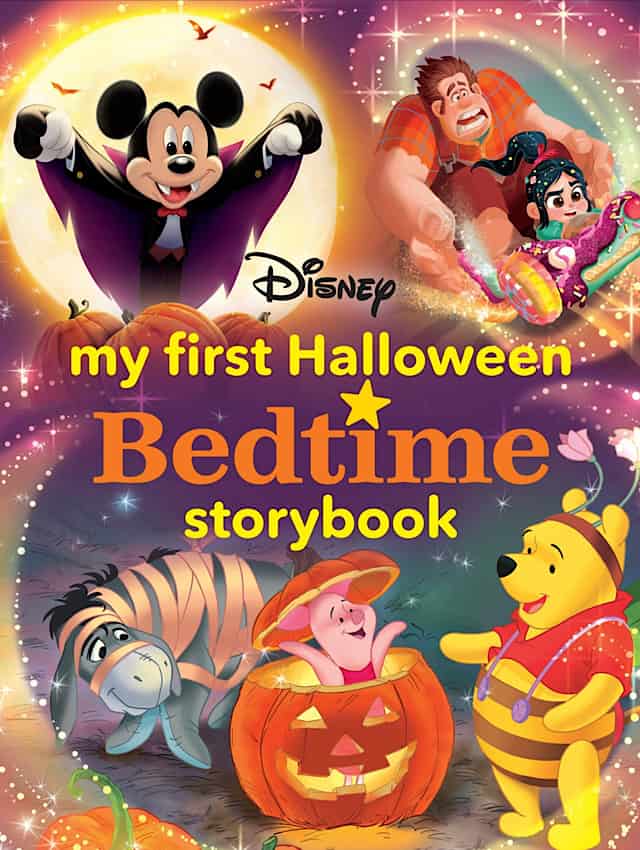 Check out other Halloween tales below suitable for readers of all ages.
Read details on watching the Weird But True series on Disney+ here.
Young Adult and Older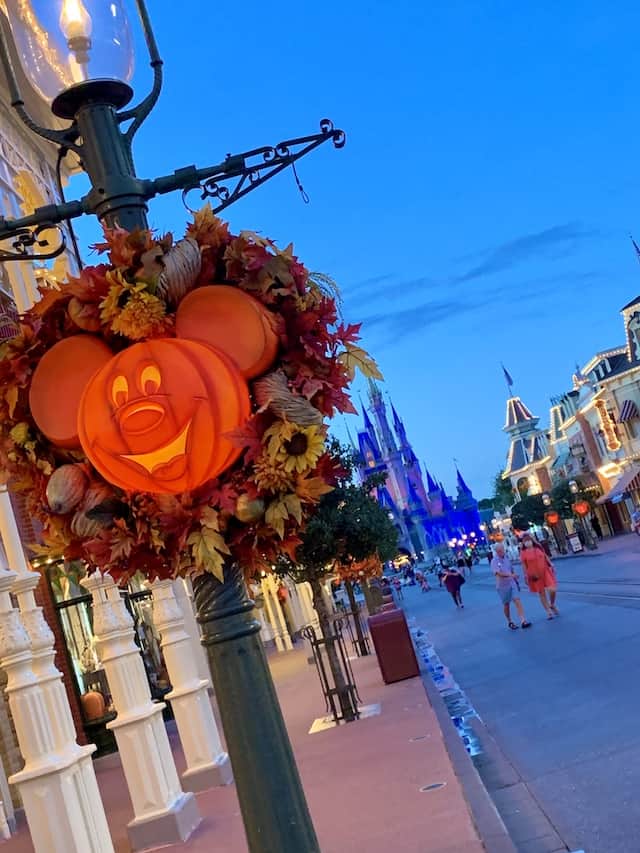 I love young adult books since the stories and characters are fully developed, but they're quicker reads than more complex adult books.
More Disney Halloween Fun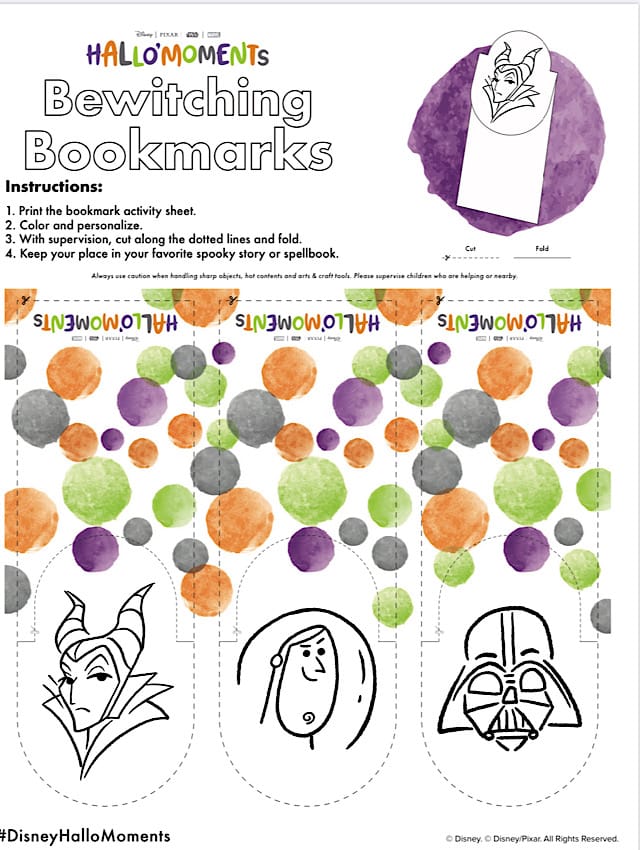 For a fun way to track reading progress, check out Disney's free release of free printable spellbinding bookmarks here.
As you read your favorite Halloween book, remember to share how Disney, Pixar, Star Wars, Marvel, or 20th Century are inspiring your Halloween at home for a chance to win a special prize pack. To enter, follow @DisneyProducts and tag your photos #DisneyHalloMoments and #sweepstakes on Instagram.
What are your favorite Halloween books or movies? Have your read any of these books? We would love to hear your thoughts on Facebook!