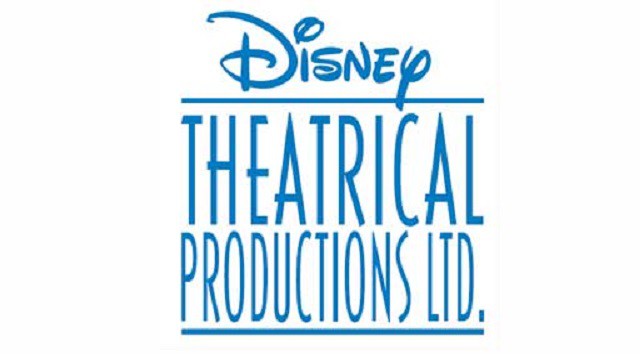 The Disney Theatrical production company is in the works of bringing a fan favorite Broadway musical back to life on the big stage. Read on to learn more about the announcement.
Disney Broadway Musicals
Disney is no stranger to bringing animated films not only to the big screen but to the stage itself.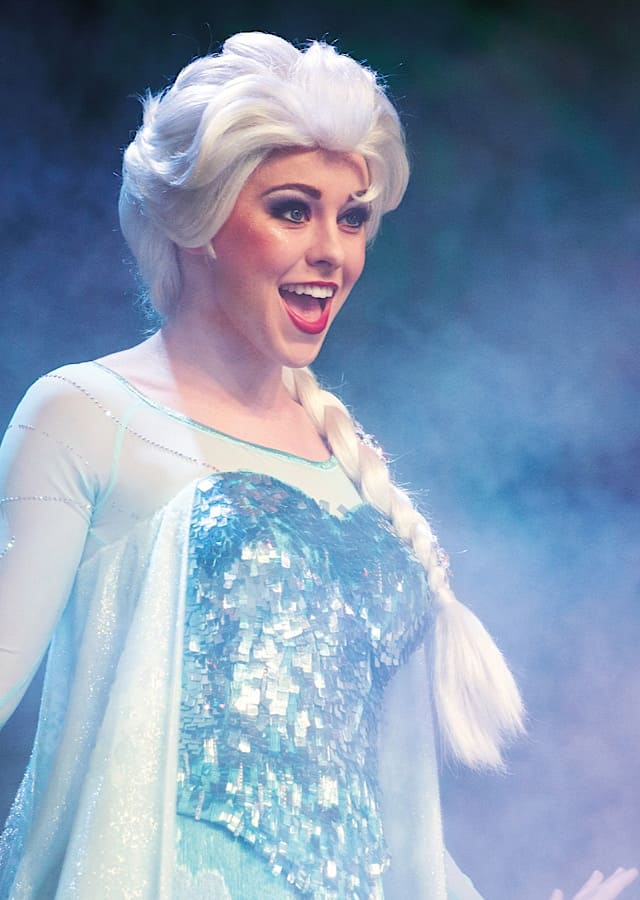 The Walt Disney Theatrical Production began in 1993. Their first production, Beauty and the Beast, opened in 1994 and their latest production, Frozen, opened in 2018.
Over the decades, Disney has produced a handful of Broadway hits such as Tarzan, Newsies, Aladdin, The Lion King, The Little Mermaid and Beauty and the Beauty to name a few.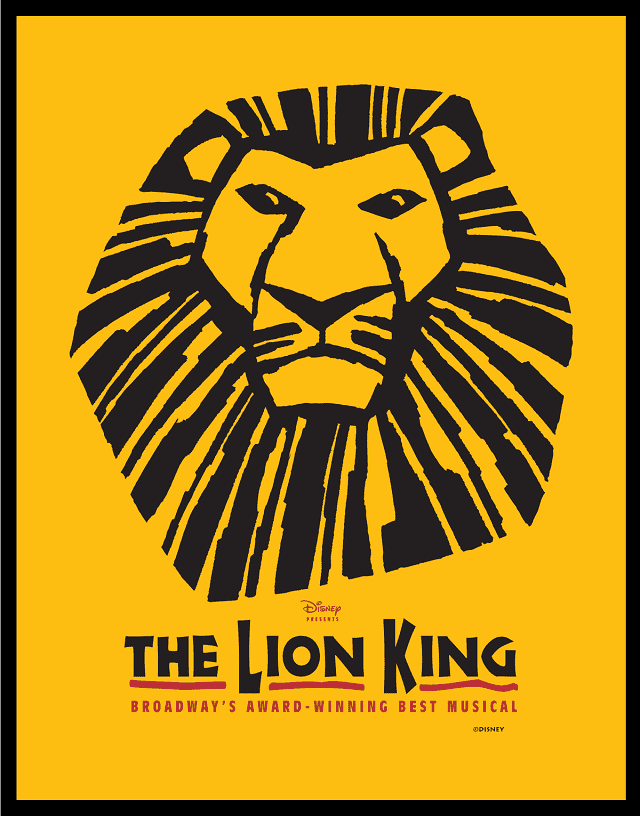 I remember growing up when "The Lion King" was first brought to Broadway in Los Angeles.
As a high school student, I had hoped to see it firsthand, but unfortunately, due to my lack of funds and tickets sales selling out so fast I was not able to.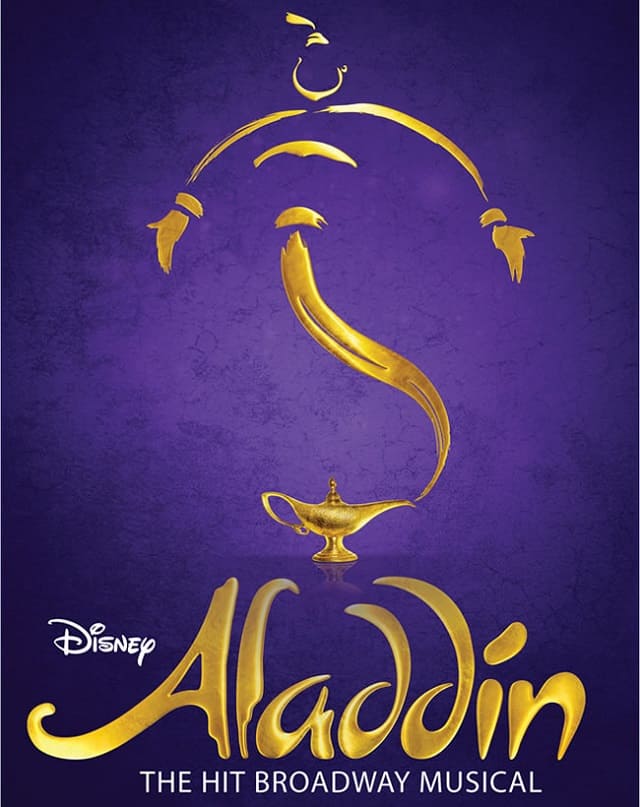 My dream of seeing a Disney Broadway musical was fulfilled years later when my family enjoyed the musical "Aladdin" at the Pantages Theater in Los Angeles.
We have also been fortunate to have seen both the Aladdin and Frozen musical presentations at the Hyperion Theater at Disney California Adventures Park.
Beauty and the Beast
26 years ago this April marked the birth of Disney's first Broadway production, Beauty and the Beast.
The show currently holds the ninth-longest run in Broadway history at 5,461 performances.
It ran until July 29, 2007 at the Lunt-Fontanne Theatre. Another Disney production, The Little Mermaid, followed after it.
iN celebratION OF the 25th Anniversary, AN announcEMENT SHARED thE revival of the popular musical production.
Screenwriter Linda Woolverston, who wrote the Broadway's inspiration musical, revealed that she's working with the original team on the new stage production.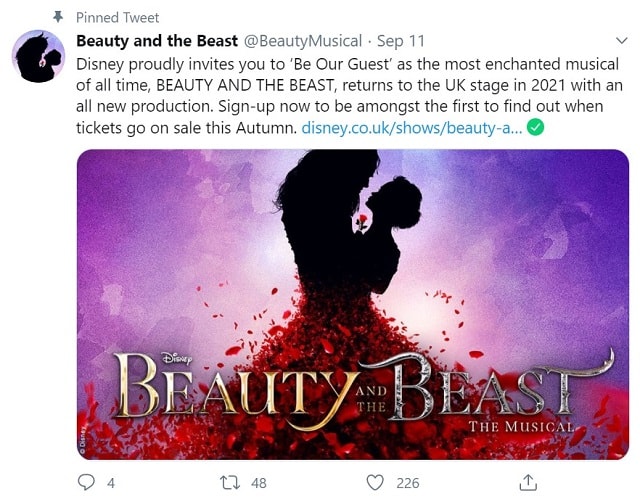 The new stage production of Beauty and the Beast will be opening in the United Kingdom in 2021.
Tickets will go on sale later this fall. However, fans of the musical can sign up to receive alerts on the show's official website.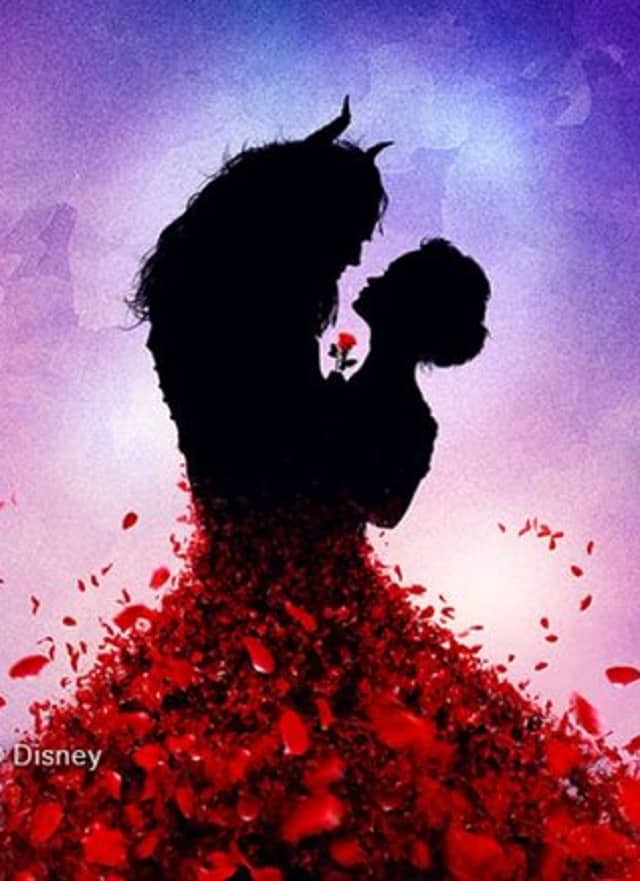 At this time fans will have to catch a flight to the United Kingdom to watch the musical, as at the moment there is no official release of a potential debut in the United States.
However, you will find a version of the live action "Beauty on the Beast" while sailing on the Disney Cruise's the Dream. Luckily, back in April, Disney Cruise Line shared a virtual viewing online. You can learn more about it here.
Have you ever watched a Disney Broadway musical? Are you hoping Beauty and the Beast comes to the United States? Let us know in the comments on Facebook and in our Facebook group.
-Marisol White