When parks re-opened in July, guests began enjoying tasty dishes from EPCOT's International Taste of Food and Wine Festival. Check out the creamy Mac and Cheese recipe by Boursin® Cheese in World Showcase!
Kenny the Pirate writers reported about the Taste of EPCOT International Food & Wine Festival beginning in July when the parks reopened. Read more information about it here.
I was so happy to see the Canada booth! The steak dish is my absolute favorite! The combination of mushrooms and butter in the Truffle-Butter sauce make it a delectable dish!
Favorite Dishes from Disney Chefs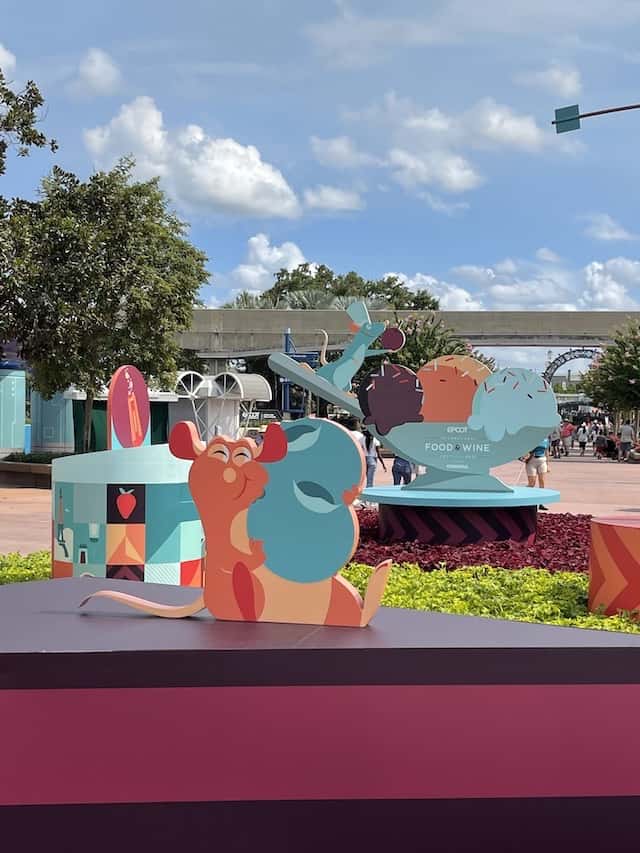 Disney Chefs share favorite dishes from this year's festival marketplaces! The Taste of Food and Wine continues to tradition of authentic ingredient and recipes from six continents!
TIP: Character locator has UPDATED MENUS, prices, AND A MAP OF LOCATIONS FOR ALL FOOD AND WINE BOOTHS!
Disney Chefs are given the challenge to create a variety of dishes from around the world ranging from appetizing savory dishes to heavenly sweets. There are also plant-based dishes as well as gluten/wheat-friendly items.
Each dish is a small plate that needs to capture guests palates in a few bites! (I volunteer to be a taste tester!) Check out some of their favorites below:
Crispy Citrus Chicken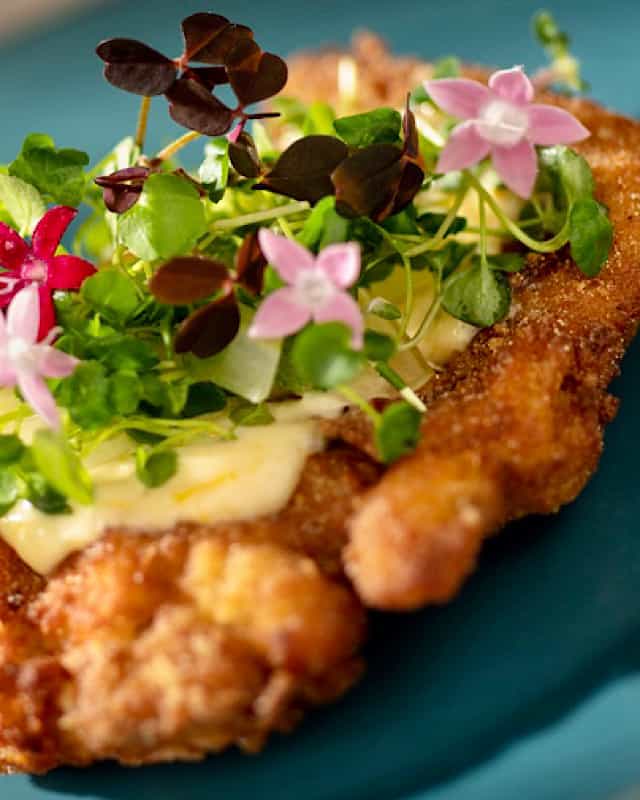 This dish looks too pretty to eat! The Crispy Citrus Chicken with Orange Aïoli and Tender Baby Greens can be found at the Citrus Blossom Booth! So many layers of yummy flavor going on here.
ImpossibleTM Farmhouse Meatball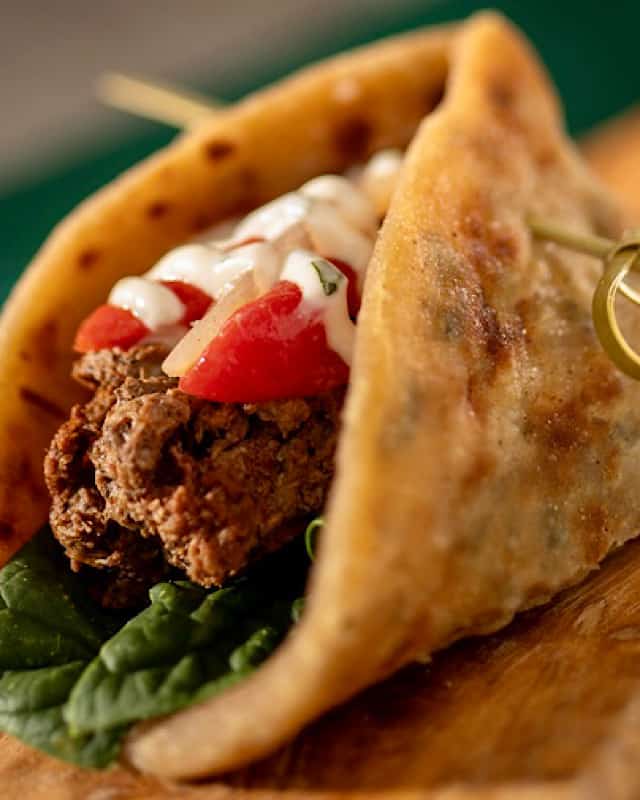 I can't wait to try the ImpossibleTM Farmhouse Meatball with Lentil Bread, Spinach, Marinated Vegetables, and Creamy-Herb Dressing. This fresh plant-based dish can be found at the Earth Eats Booth.
Cake Pops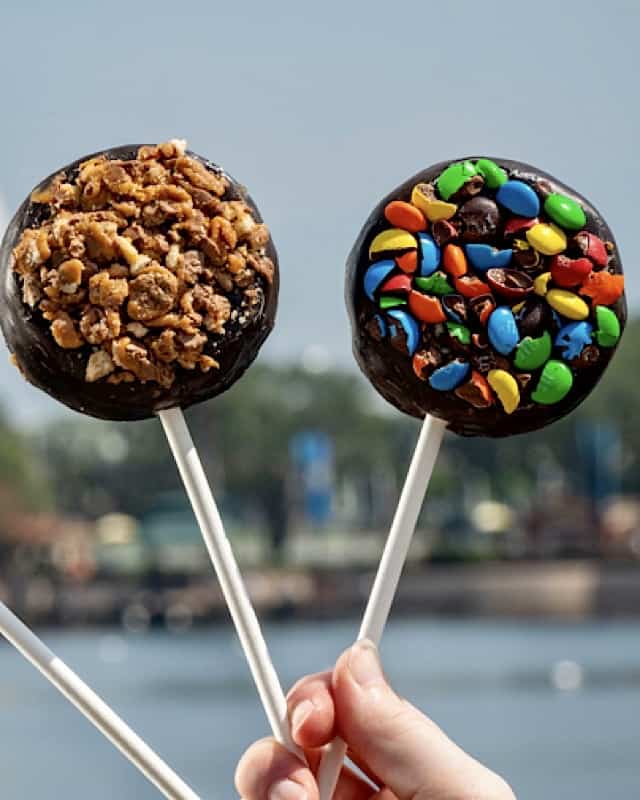 These Liquid Nitro Chocolate Cake Pops may be the most creative dish at the Taste of Food and Wine Festival! These cake pops blend of science and creativity to form the perfect dessert! They also offer a variety of toppings or you can enjoy the Chocolate Cake Pops plain.
You can find these sweet treats at the Desserts and Champagne area located inside the World ShowPlace Pavilion.
Piri Piri Skewered Shrimp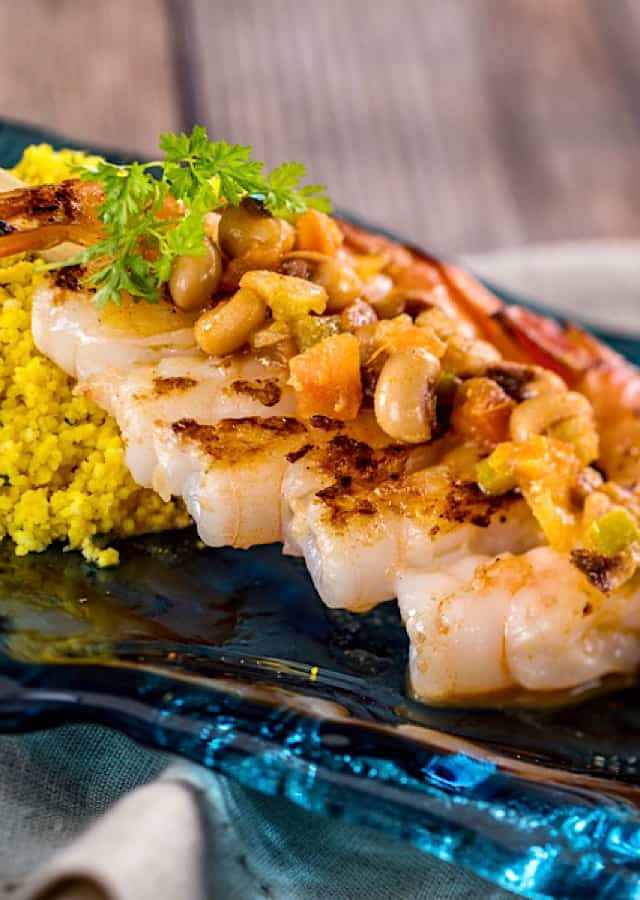 As a seafood lover, I always get excited when I see items from the sea! Journey to the Africa booth to sample the Piri Piri Skewered Shrimp with citrus-scented Couscous.
Pork Slider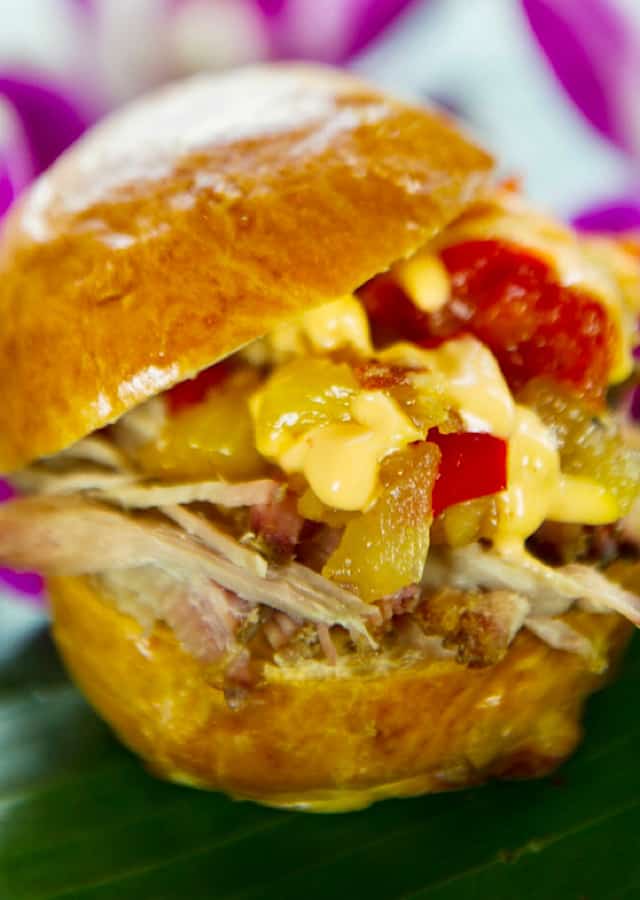 The Kalua Pork Slider is served with sweet-and-sour DOLE® Pineapple Chutney and spicy mayonnaise. The meat in this dish is super tender and the sweet and spicy flavors awaken your palate! Try this treat at the Hawai'i Booth.
Is your mouth watering yet? I can't wait to eat "around the world" on my next visit! For a complete listing of EPCOT International's Taste of Food and Wine menus, check out a fellow KtP writers post here.
Gourmet Macaroni and Cheese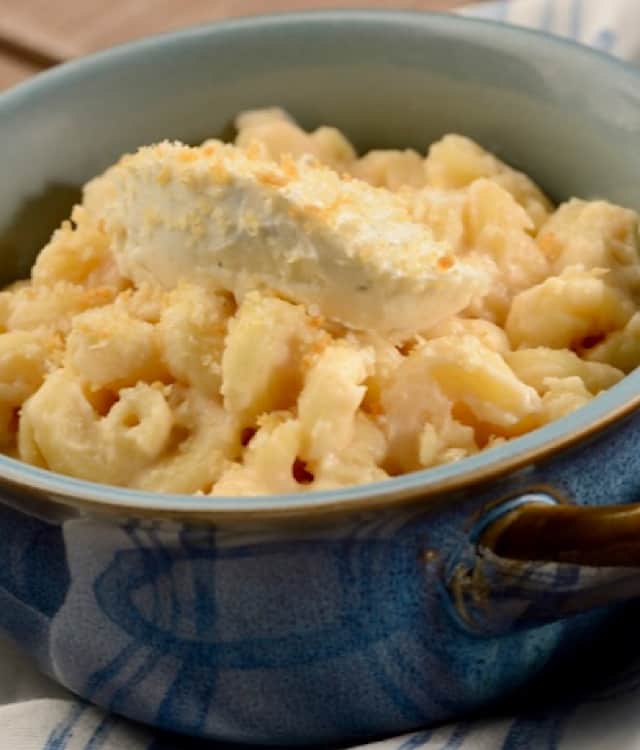 Last, but certainly not least, we have the Gourmet Macaroni and Cheese from the Mac & Cheese Marketplace Hosted by Boursin® Cheese located in World Showplace.
This special dish is made with Boursin® Garlic & Fine Herbs Cheese and topped with herb panko. The recipe below serves 6-8 people.
Ingredients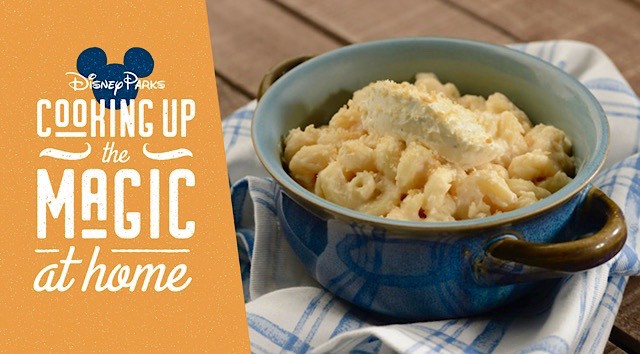 Toasted Panko
4 tablespoons butter
1/2 cup panko
Coarse salt, to taste
Gourmet Macaroni and Cheese:
16 ounce box cavatappi pasta or elbow macaroni
3/4 cup butter
3/4 cup flour
8 cups whole milk
1 1/2 teaspoon garlic powder
1 1/2 teaspoon onion powder
teaspoon mustard powder
1/2 pound white cheddar cheese, shredded
1/2 pound yellow cheddar cheese, shredded
3 (5.2-ounce) Boursin Garlic & Fine Herbs cheese wheels, divided
Coarse salt, to taste
White pepper, to taste
Directions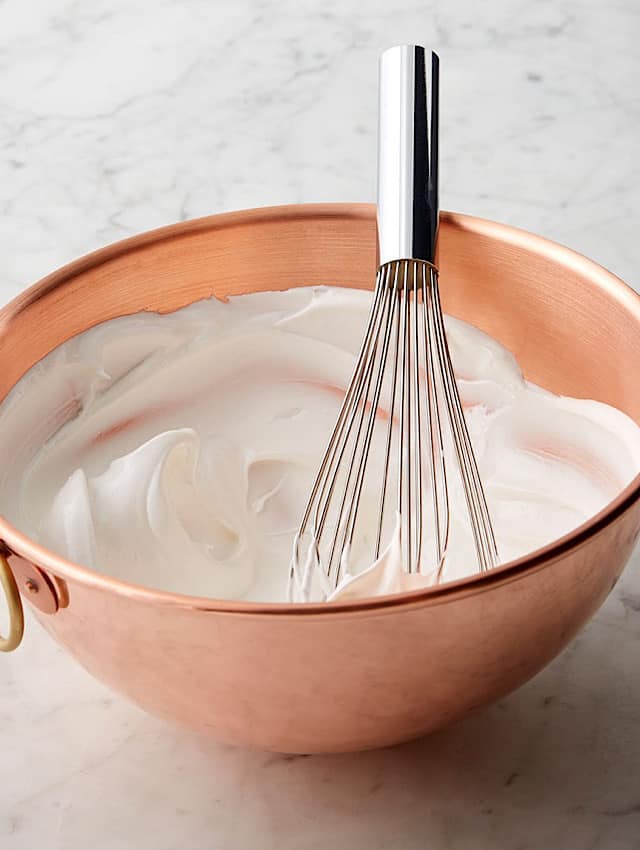 For Toasted Panko:
Melt butter in small saucepan over medium heat. Add panko and stir until combined. Toast in pan for 3-5 minutes until golden brown. Remove from heat; salt to taste. Set aside.
For Gourmet Macaroni and Cheese:
Cook pasta in salted water according to package directions. Drain well. Set aside keeping warm.
Melt butter in 5-quart saucepan over medium heat. Whisk in flour and cook, stirring constantly, until a blonde roux, approximately 4 minutes.
Add milk, garlic powder, onion powder, and mustard powder and bring to boil. Reduce heat to simmer and stir constantly for 2-3 minutes, until thickened.
Fold in both shredded cheddar cheeses and two Boursin Garlic & Fine Herbs cheese wheels. Blend with immersion blender until cheese has melted and smooth.
Season to taste with salt and white pepper.
Combine hot, cooked pasta with cheese sauce and mix until combined and divide evenly into 6-8 bowls.
Cut remaining Boursin Garlic & Fine Herbs cheese wheel into 6-8 pieces or crumble into a small dish.
Top Gourmet Macaroni and Cheesewith toasted panko and Boursin Garlic & Fine Herbs cheese pieces or crumbles.
Serve immediately.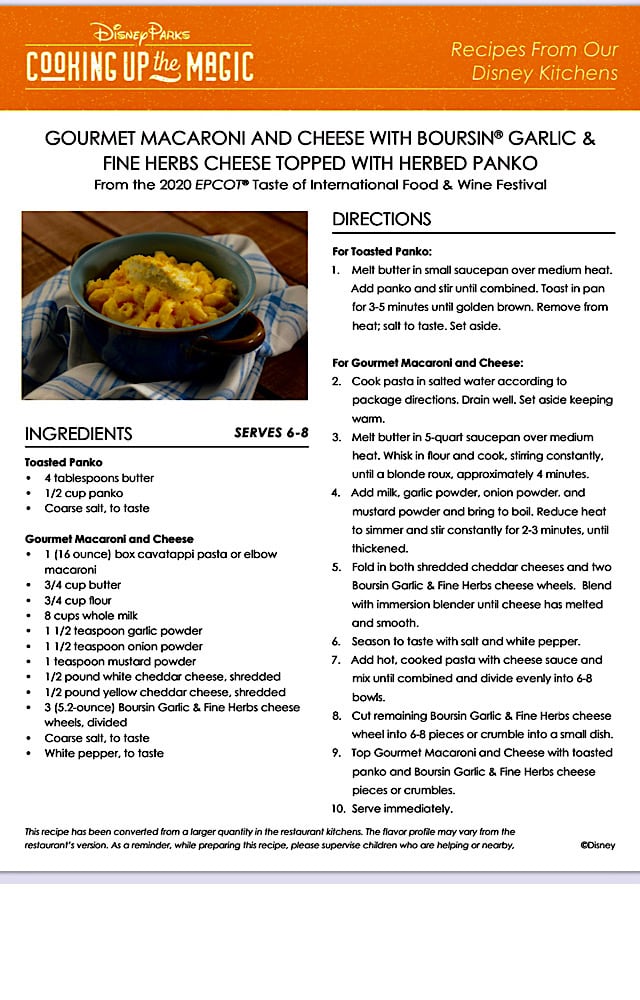 Click here for a print-at-home version of this recipe!
Which is your favorite EPCOT Food and Wine booth food item? Will you make the Gourmet Mac and Cheese? If so, share pictures and let us know how it tasted. Please share your thoughts on the recipe and other Food and Wine items on our Facebook Page.