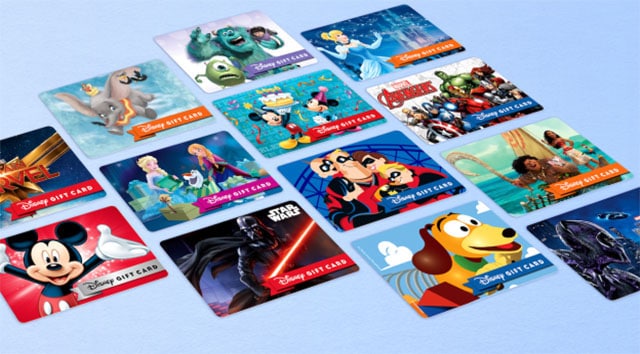 If you are looking for a great gift and not quite sure what to get, buy a gift card! shopDisney.com has just released over 60 new Disney Gift Card designs. For a peek at some of the fun new designs, keep reading.
Many people are always looking for ways to save some money for Disney vacations. Gift cards are just one great way to save!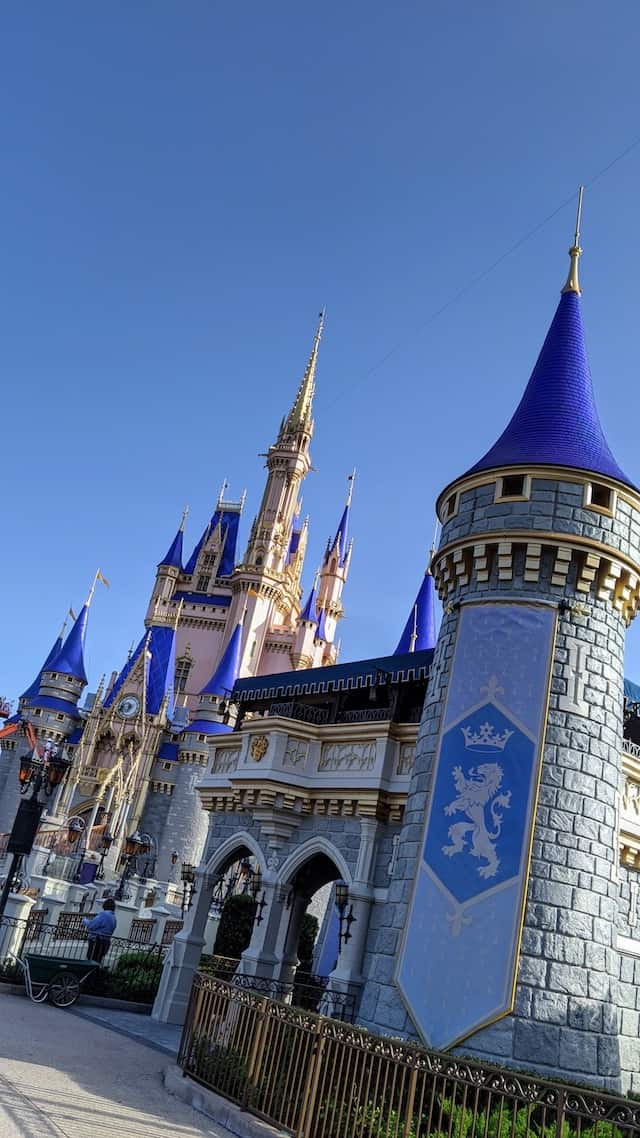 I sometimes like to grab a gift card during a grocery trip. It does not have to be a lot either. Sometimes I will buy between a $10-25 gift card. Believe it or not, after a while all of the cards you have bought begin to add up!
Disney Gift Cards are great because they have no fees and they never expire. They can also be redeemed at Walt Disney World Resort, Disneyland, on shopDisney, Adventures by Disney and on Disney cruises!
Disney gift cards have no fees and they never expire
Did you know you can also add gift cards for mobile ordering? What a great way to save some money on food during your trips!
Gift Card Designs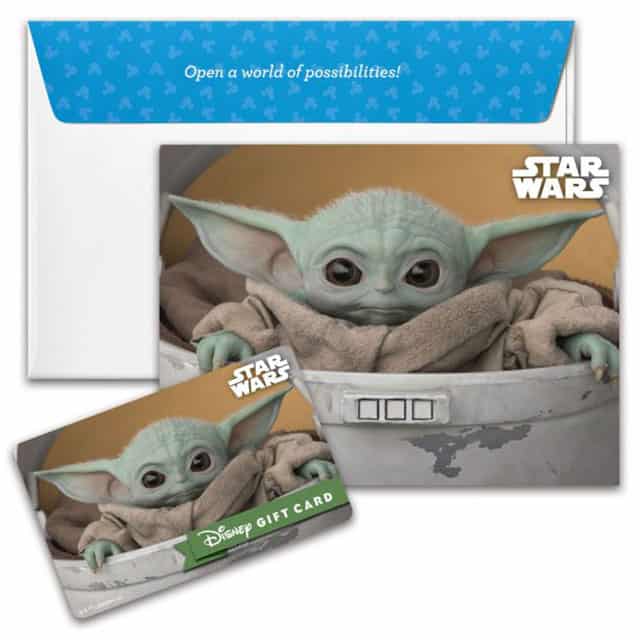 So many fun new Gift Card designs are now available! We still have our favorites, like Mickey Mouse and some are brand new, like The Child, better known as our new favorite Star Wars character, Baby Yoda from "The Mandalorian".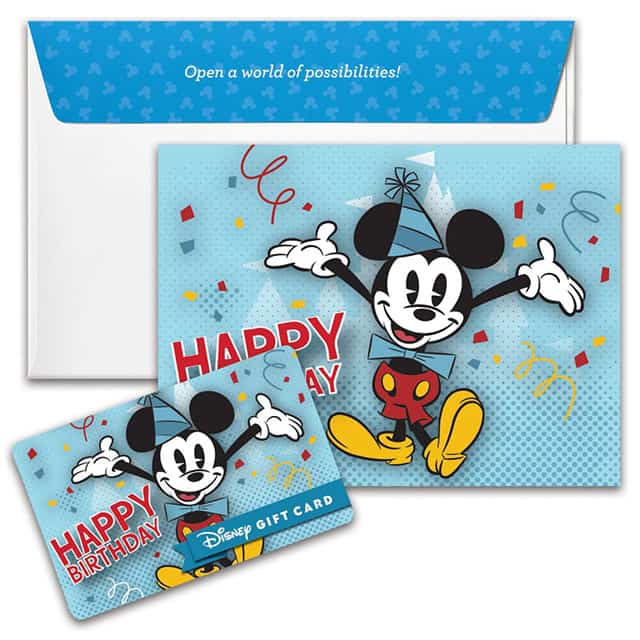 Each Gift Card comes with a matching card carrier and space for a personalized message.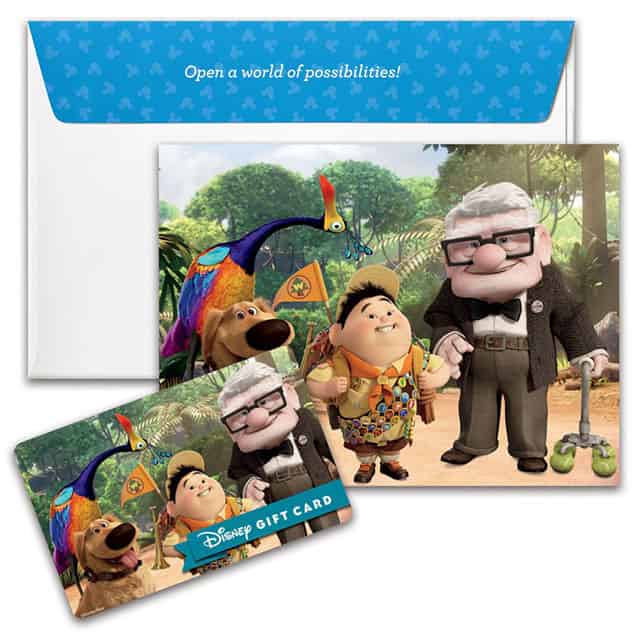 Trying to think of a fun gift to give to someone for their birthday? Pair a Disney Gift Card with something else from shopDisney!
You might want to give someone this Gift Card featuring our favorite characters from Pixar's movie, "Up" with this new Dug Mini Backpack from Loungefly.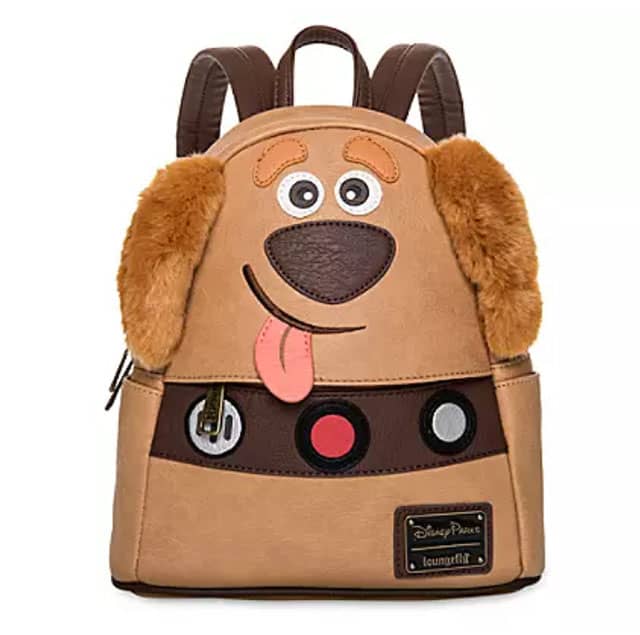 Disney Gift Card eGift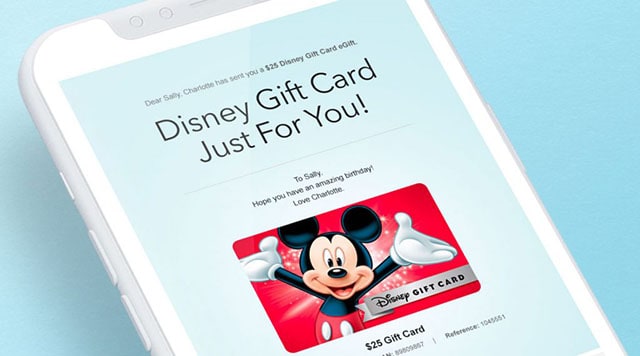 Disney Gift Card eGifts can also be sent via e-mail. eGifts are especially handy if you want a contactless gift and still want someone to know you are thinking of them.
Check out more of the fun and new card designs on shopDisney.com!
Which of the card designs are your favorite? Have you bought any of the new designs? Tell us about it in the comments below or on our Facebook page.
Maggie Baltz