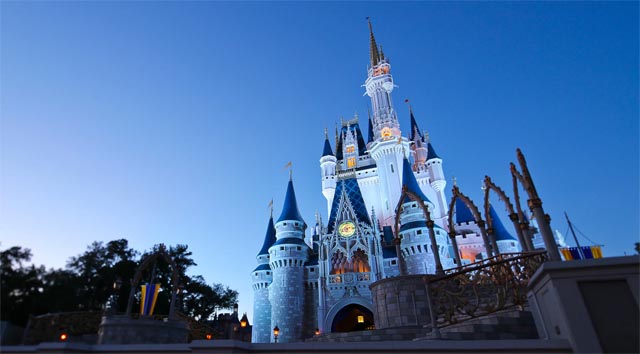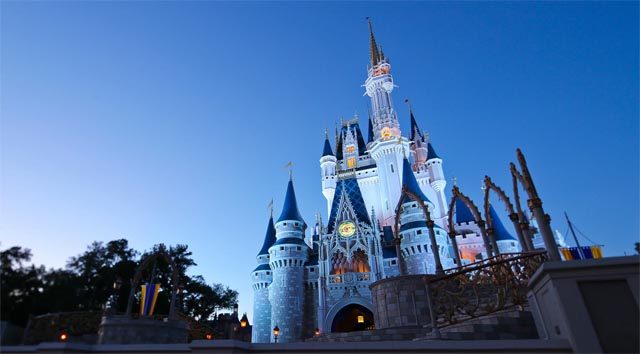 It has been an exciting couple of days in the world of Disney with yesterday's announcement regarding the reopening of the theme parks in Walt Disney World. As expected, certain guidelines and requirements will be in place. If you are keeping a close eye on My Disney Experience, you might have noticed a few new updates. Let's take a look!
For full details regarding the guidelines and requirements that will take place once the parks reopen to guests, you can read about them here. They include protective measures such as requiring guests to wear facial coverings, practice physical distancing, temperature checks, enhanced cleaning and sanitation and limited-contact enhancements.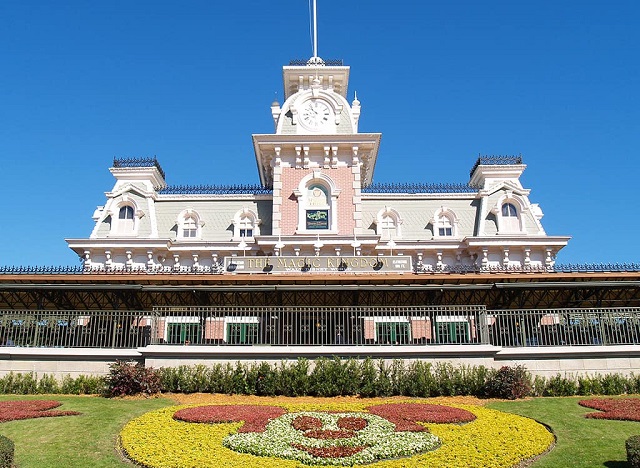 Limited-Contact Enhancements
It seems like limited contact enhancements will be among the few guidelines that will be of extreme importance. What does this include? Limited-contact enhancements include the following:
contactless payments with Magic Bands, Apple Pay, Google Pay
Enable cashless transactions at restaurants and retail
further enable mobile ordering at food and beverage locations
temporarily suspend high touch experiences (such as Character meet and greets)
My Disney Experience Update
With this in mind, let's take a look at the most recent update to My Disney Experience under the Mobile Food Orders section. For more information regarding the mobile food order feature, take a look here. I love this feature and used it quite often during our last trip.
Arrival Window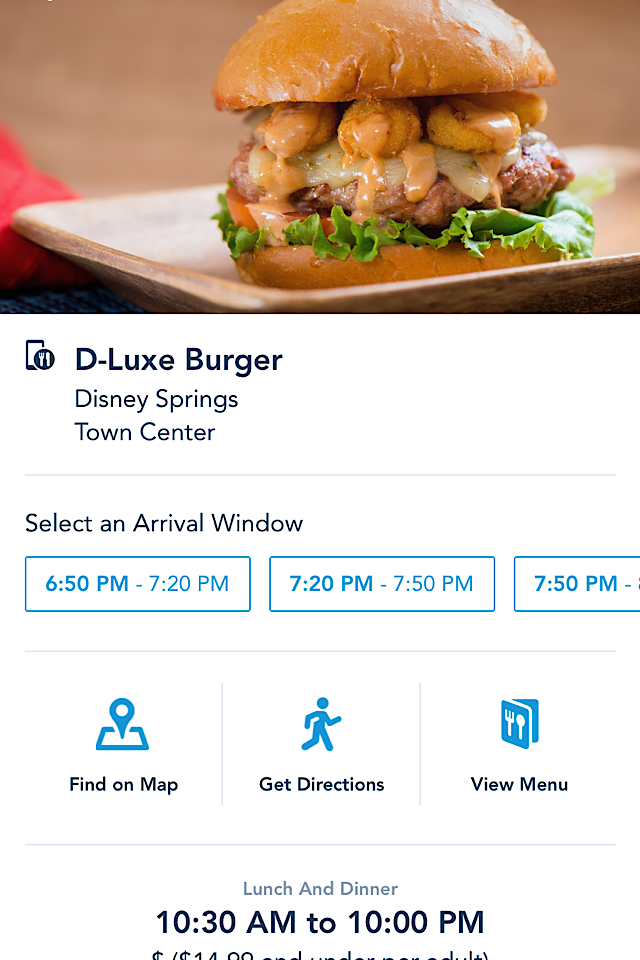 We are given several different arrival windows of time to pick up our mobile order. Upon looking, it seems like there are 20-30 minute windows of time from when the restaurant opens to close.
Arrival windows have already been used in the Disneyland Resort Mobile Order system, but these have not been a part of My Disney Experience before. There is no doubt that having certain windows of time to pick up orders will help manage social distancing and possibly restaurant capacity.
Payment Method
Another new feature that is new is the payment method. Disney is encouraging guests to make cashless payments in the park, which also limits guest contact.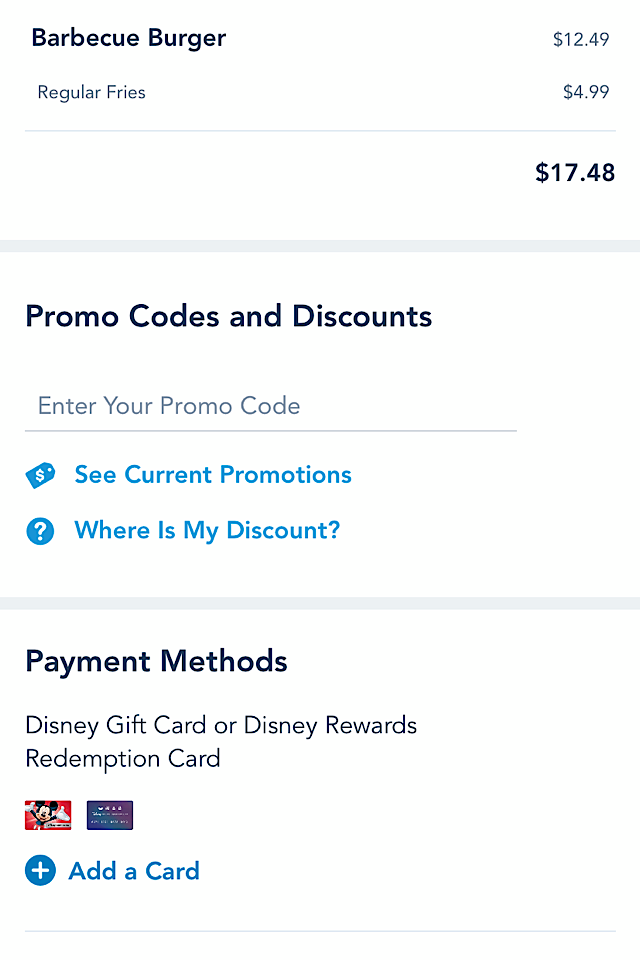 You may notice that there are now several different methods to pay for your order and they include:
Disney Gift Card or Disney Dining Card
Apple Pay
Disney Rewards Redemption Card
In My Disney Experience, it states, "only one Disney Gift Card or Disney Rewards Redemption Card can be applied per order, but can be used in combination with an accepted credit or debit card and in conjunction with other offers."
Guests who are Disney Visa Cardholders are familiar with Disney Rewards Redemption Cards. Now, it looks like you can use those reward points for mobile orders too! Being able to pay with a Disney Gift Card or Disney Dining Card is also a nice feature to have available.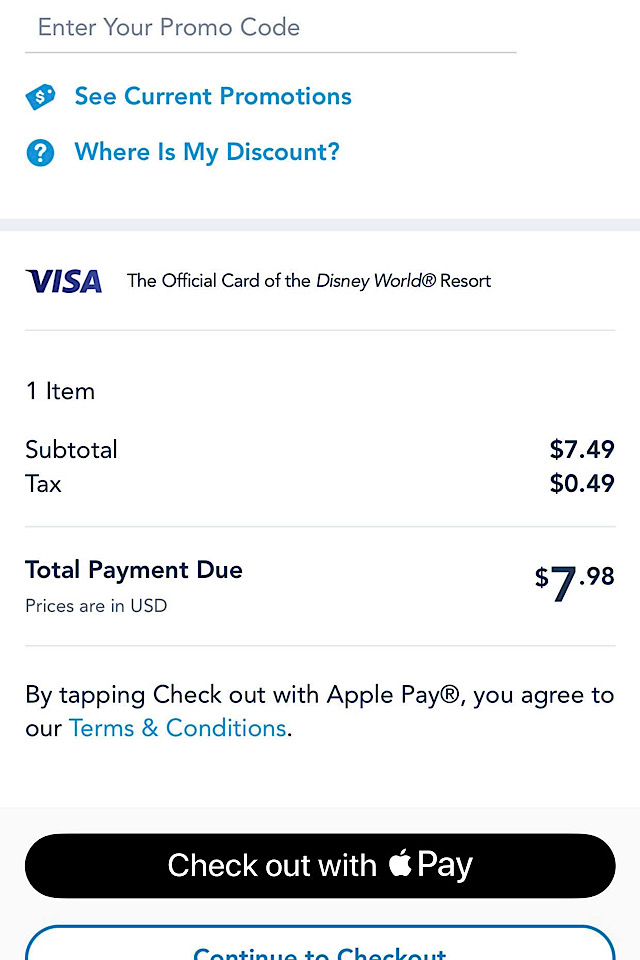 The features added to mobile ordering are obviously keeping in line with the new guidelines and requirements of reopening. I would not be surprised to see even more features added to My Disney Experience in the coming few weeks as more information becomes available.
What do you think of the new features added to mobile ordering in My Disney Experience? Do you use mobile ordering a lot when you visit the parks? Tell us about it in the comments below or on our Facebook page or join our crew on Facebook!
Maggie Baltz