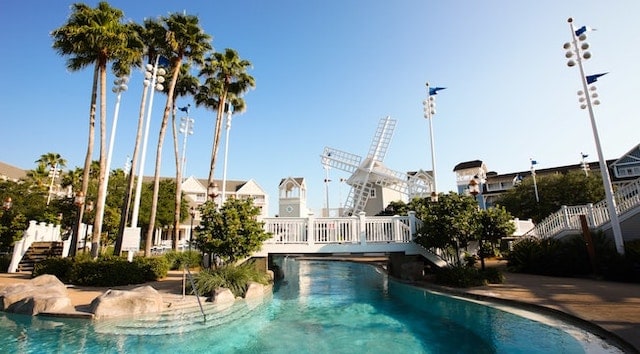 One of the quick-service locations at Disney's Beach Club is closing for refurbishment! Read on for all the details.
Disney's Beach Club
Disney's Beach Club is a deluxe resort located near Epcot. It is connected to Disney's Yacht Club, and they share many of the same amenities – like Stormalong Bay!
It is also a short walk to Disney's BoardWalk Resort and a boat ride away from Hollywood Studios.
The theming and location make Disney's Beach Club a very desirable hotel to stay at!
Beach Club Dining Offerings
Disney's Beach Club offers many dining experiences for Guests to enjoy!
Beaches & Cream Soda Shop is one of the most sought after reservations in all of Disney World! I recently dined there, and I enjoyed the atmosphere and food! Read Christina's review of Beaches & Cream HERE.
Ale & Compass is technically part of Disney's Yacht Club (and reopens very soon!). However, since the two resorts are connected, many Beach Club Guests dine at Ale & Compass.
There is a restaurant, lounge, and market under the Ale & Compass umbrella.
Cape May Cafe is a table-service restaurant that is currently unavailable, unfortunately.
Beach Club Marketplace is a second quick-service location in addition to Ale & Compass Market. Here, you can enjoy a hot, made-to-order meal and stock up on snacks for a full day at the parks!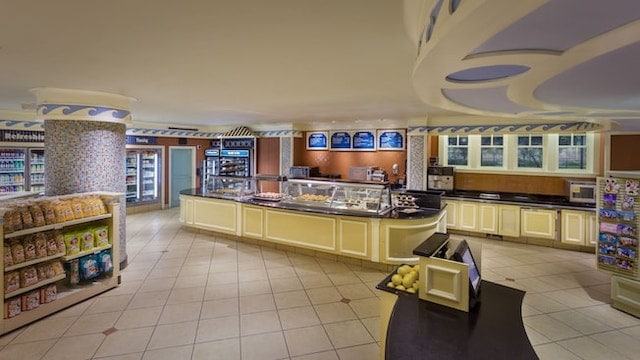 Breakfast, lunch, dinner, and late night menu offerings are available.
Unfortunately, Beach Club Marketplace will undergo refurbishment.
Beach Club Marketplace at Disney's Beach Club Resort will undergo refurbishment beginning August 23.
During this closure, Guests will still be able to conveniently picky up beverages, snacks, gifts, and more at other locations around Disney's Beach Club Resort, including temporary offerings at the Solarium, located just outside the resort lobby.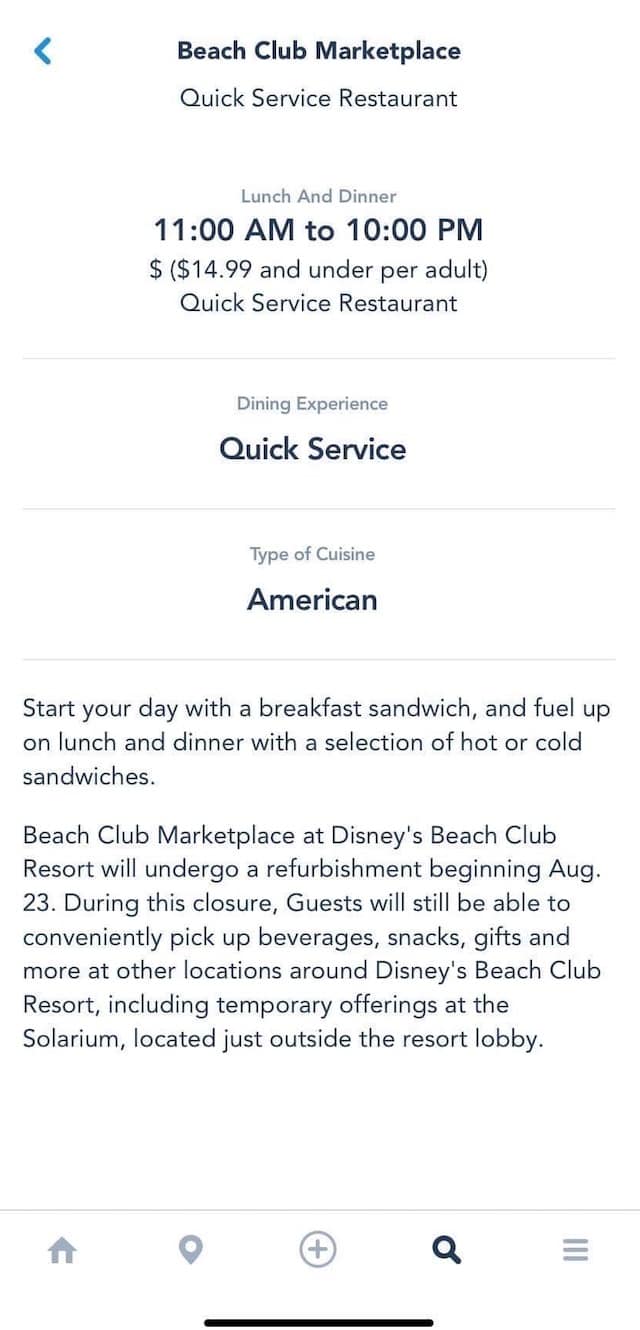 With already limited experiences happening around the theme parks and resorts, this may require Guests to do some more planning to ensure they get what they need during their Disney vacation.
Are you staying at Disney's Beach Club soon? Are you disappointed that Beach Club Marketplace will close for refurbishment? Share your thoughts with us on Facebook.