Downtown Disney at the Disneyland Resort reopened on July 9, 2020. Luckily, I was able to visit and here is my experience during my visit.
My family and I are currently Annual Passholders at the Disneyland Resort so we are no strangers to visiting quite often. However, we have not been back since the parks closed in the middle of March.
Arriving at Downtown Disney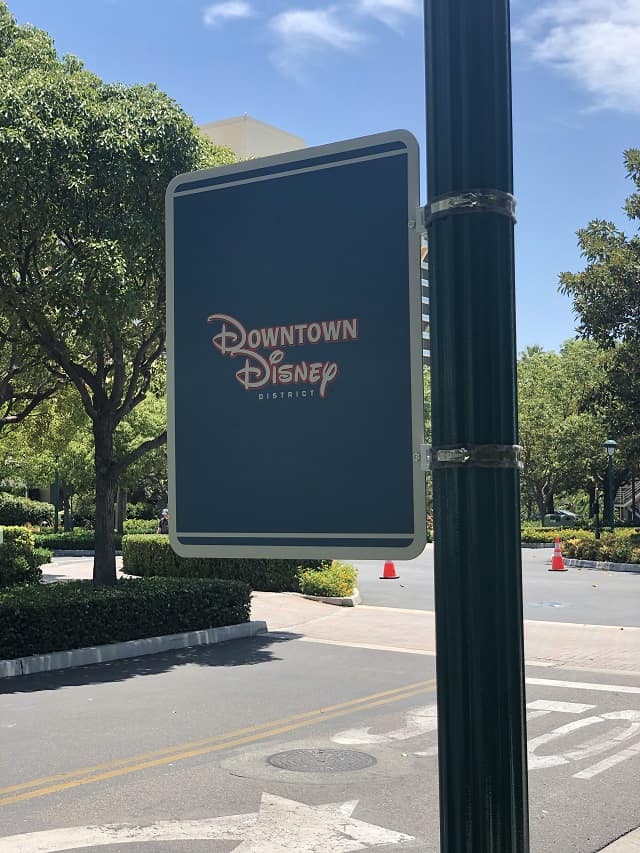 To be honest with you, as soon as I drove off the freeway towards the Disneyland exit, my heart skipped a beat and I was quick to notice no traffic and no people around.
The tears began to swell in my eyes when I noticed that they had blocked the entrance to the main Disneyland parking structure.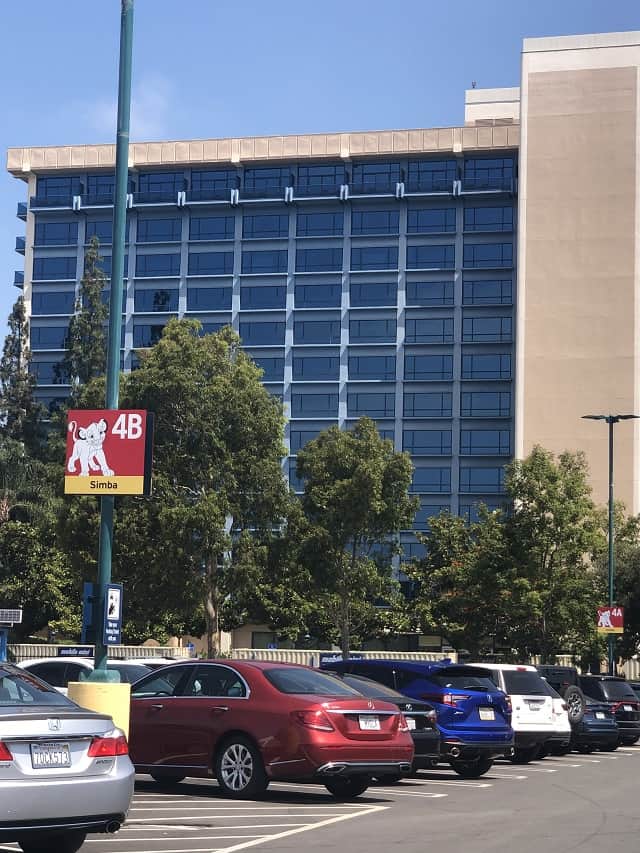 I suddenly knew and felt that this was not the Disney that I was accustomed to since my first visit at 8 1/2 months old.
Getting into the Downtown Disney parking lot we were greeted by very happy Cast Members that welcomed us back and informed us that parking was complimentary. I then noticed that we were to park on our own with no Cast Members guiding us to pull forward into our parking space.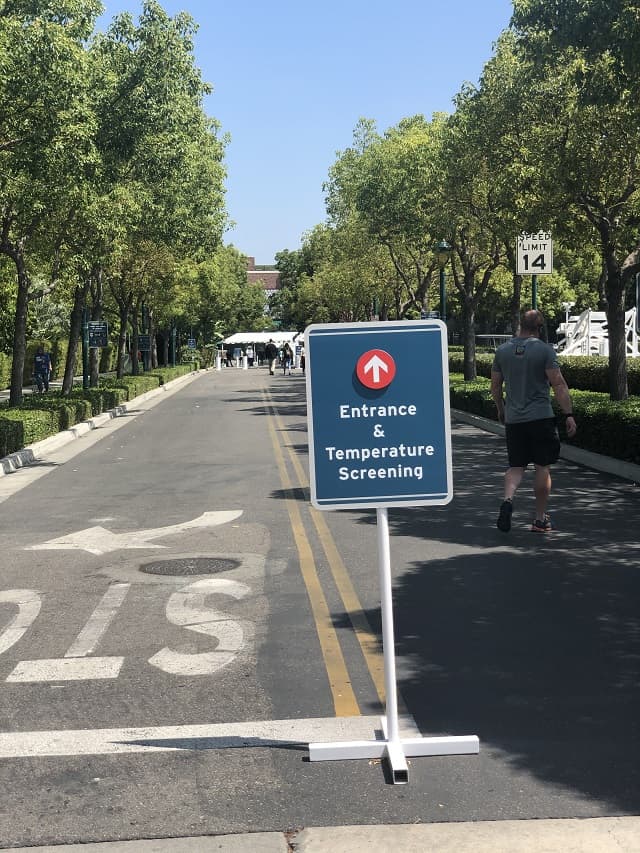 Temperature Screenings and Bag Check
When we walked towards the entrance, we immediately noticed the plethora of safety signs EVERYWHERE. We were walking towards the temperature check.
97.1. I passed.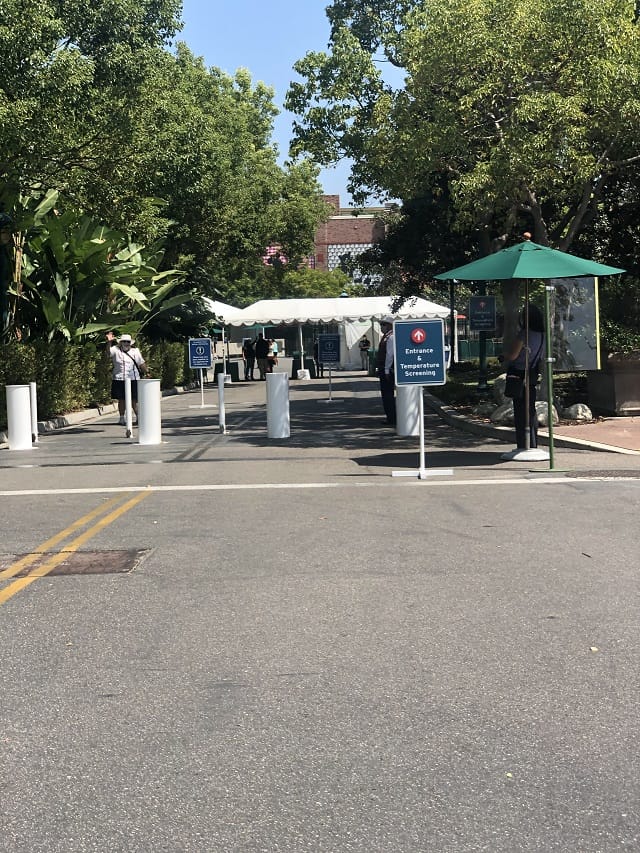 We were then directed to walk towards security and were told to take everything out of our pockets. Security checked our bags as usual and then I placed my backpack on the table while I walked through the metal detector.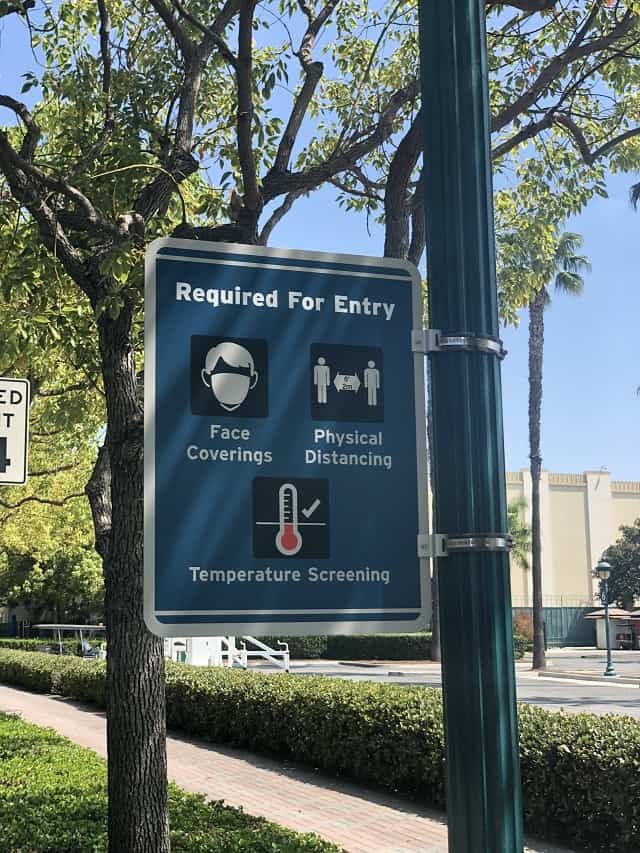 Only a few more steps and we were standing inside Downtown Disney. Again, all the emotions ran through me. One could not deny but to hear the loud speakers playing the Disney music soundtrack that plays on a loop.
I felt a little better hearing the music.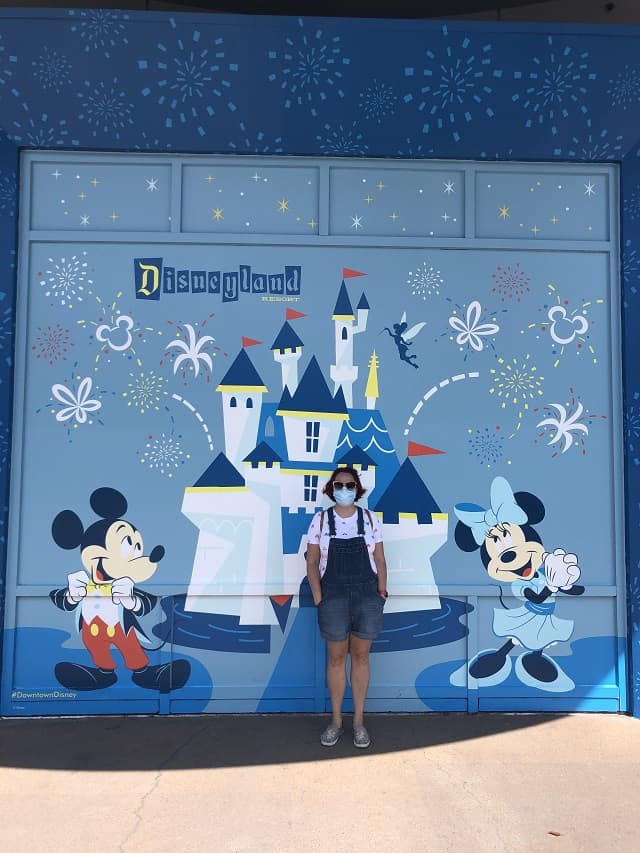 Safety Measures at Downtown Disney
Usually at this point, I am literally skipping around Downtown Disney as I am heading to the parks.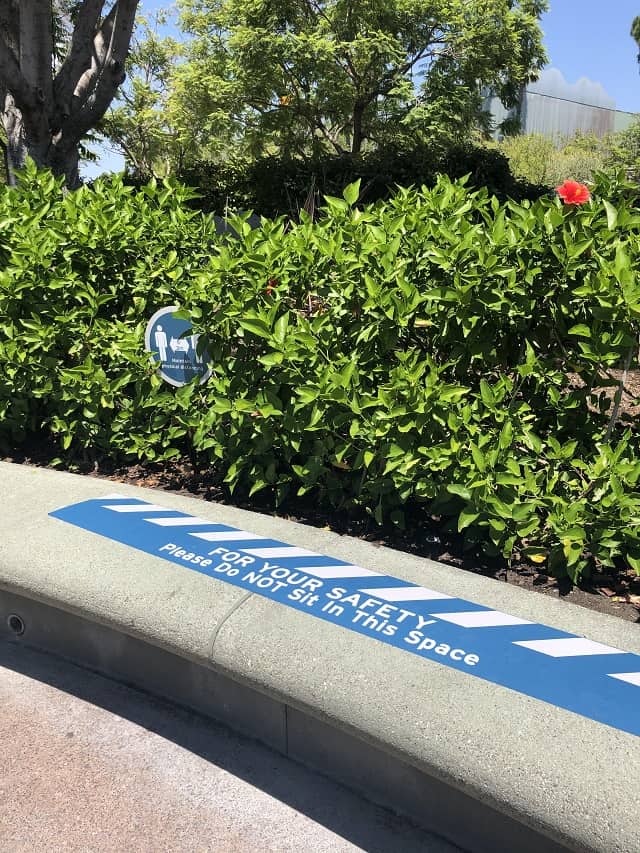 Not today. Instead, I was surrounded by more safety signs and hand washing stations accompanied by many hand sanitation stations and places marked off telling me where not to sit.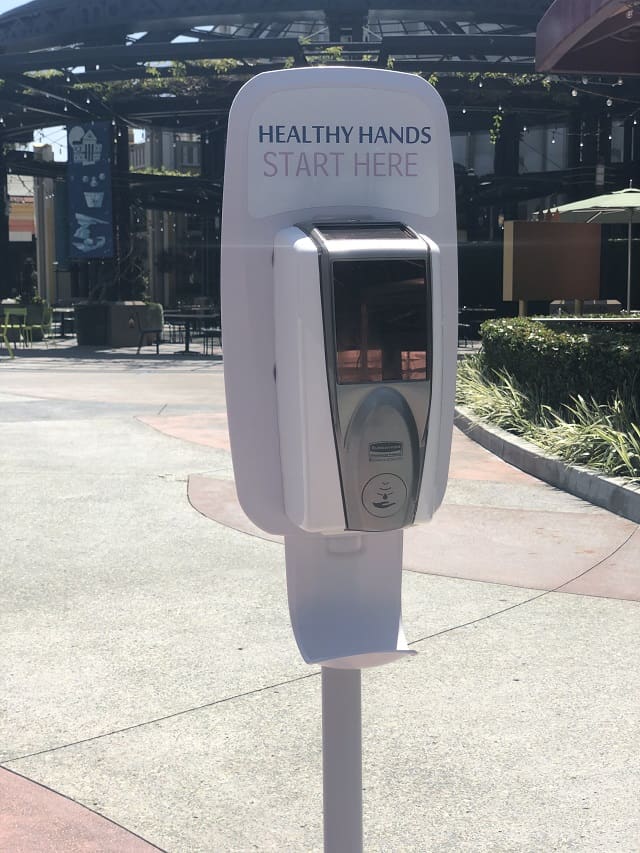 One could not help but notice the various lines that people were standing in line for, of course, six feet apart.
Every storefront that was opened had a line of people waiting to get in.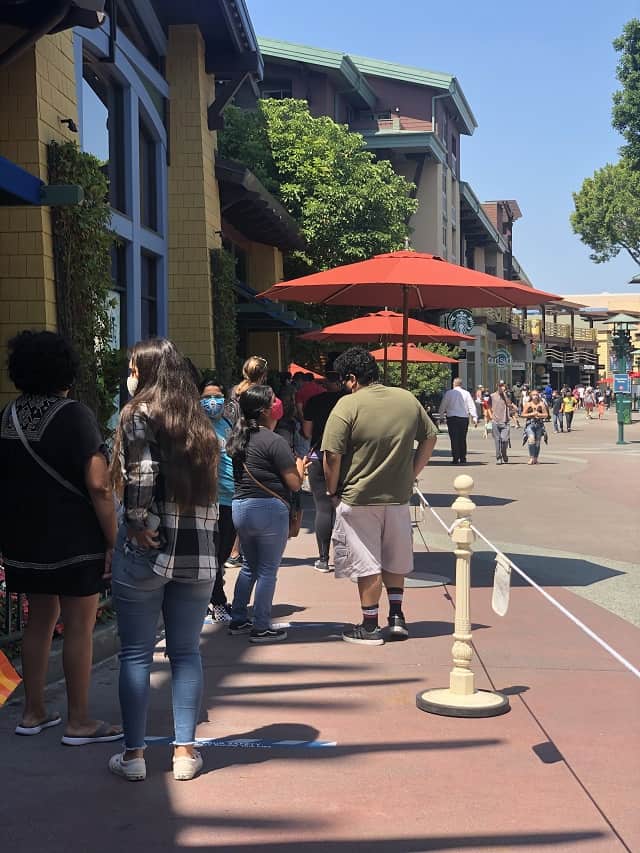 World of Disney
Our first stop was the World of Disney store. I was worried that they would be implementing the virtual lines as seen on the first day of reopening. Luckily, there was a line, but it went by pretty fast.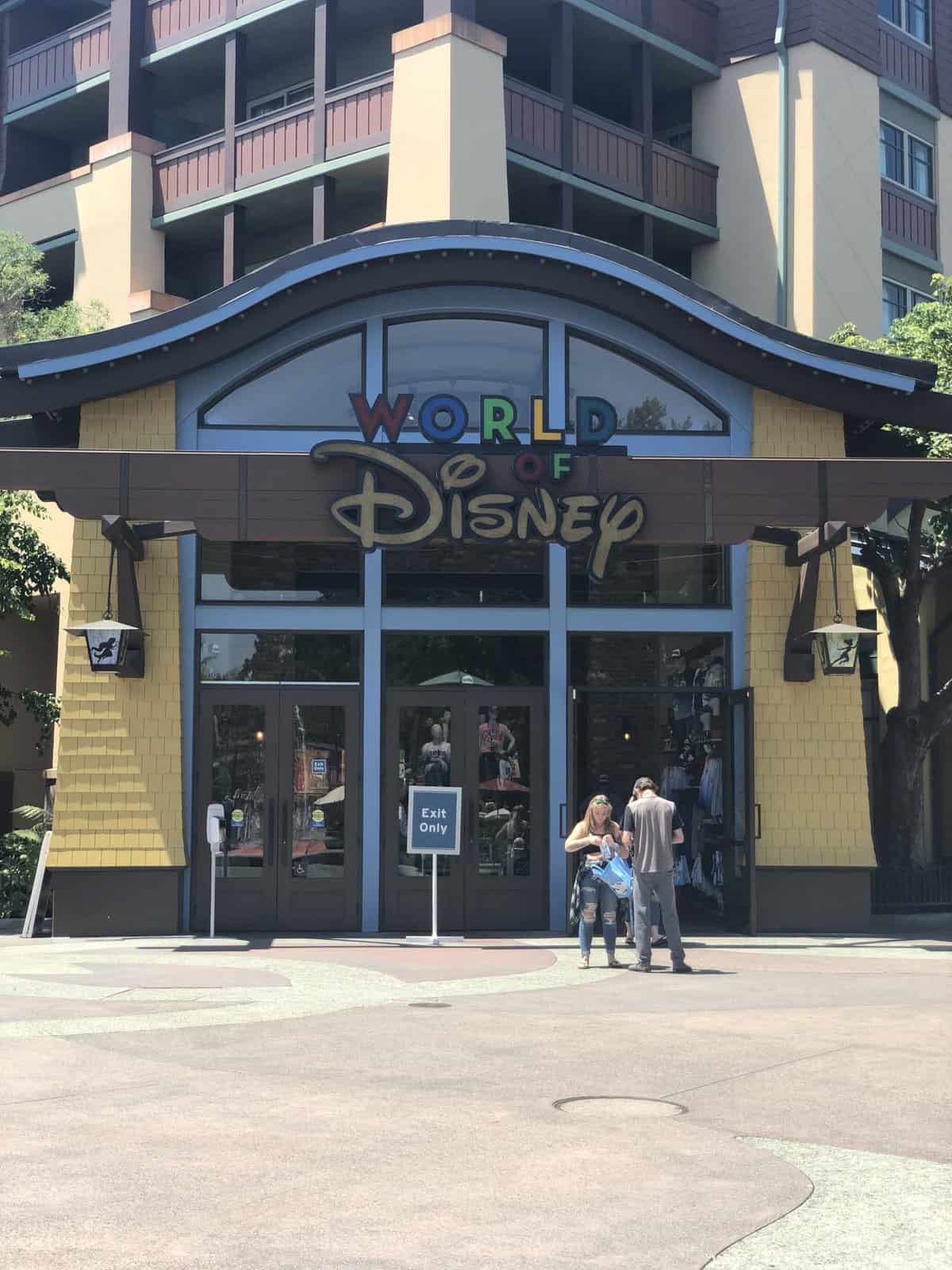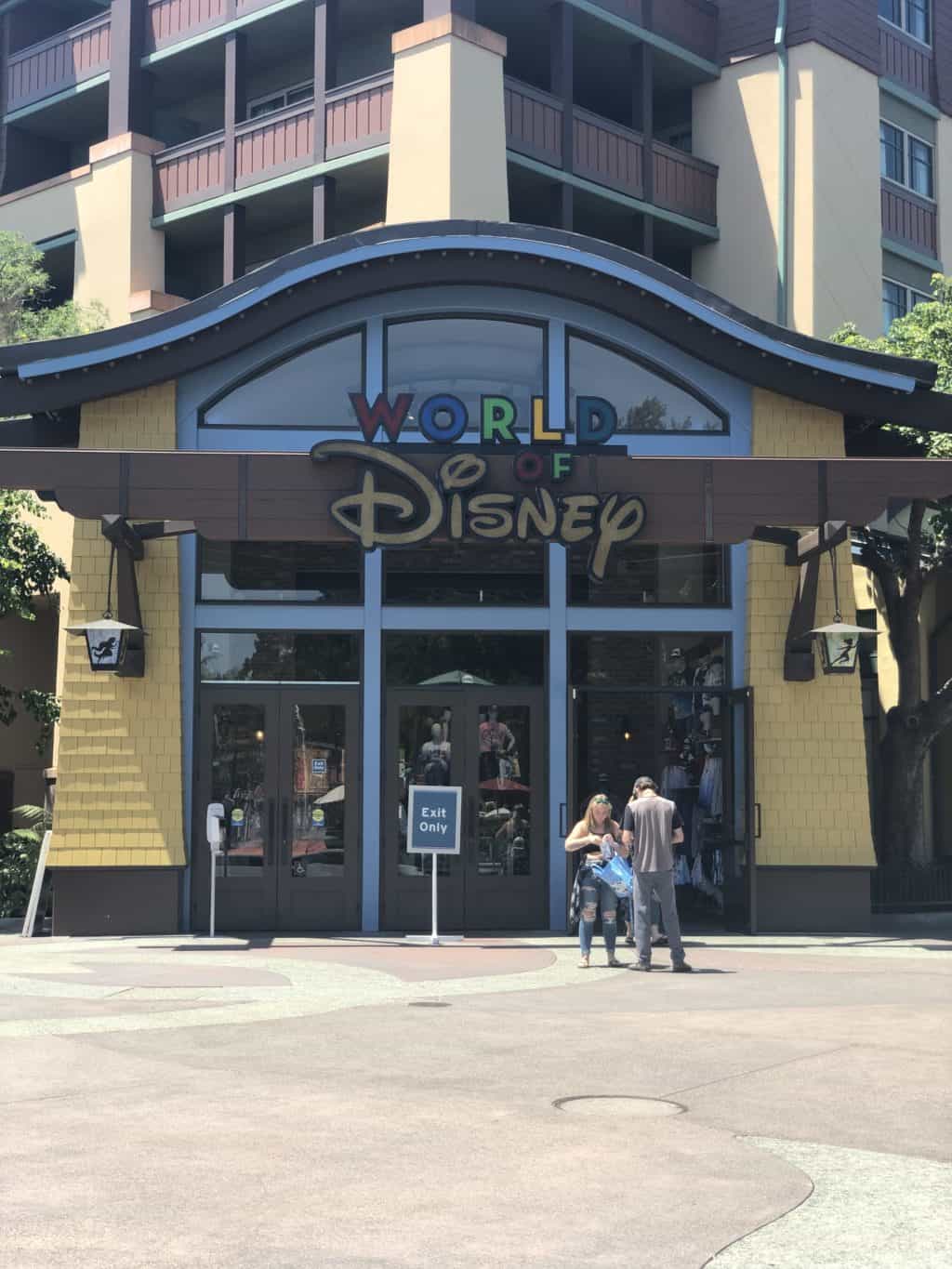 Inside the store more signs of safety were provided.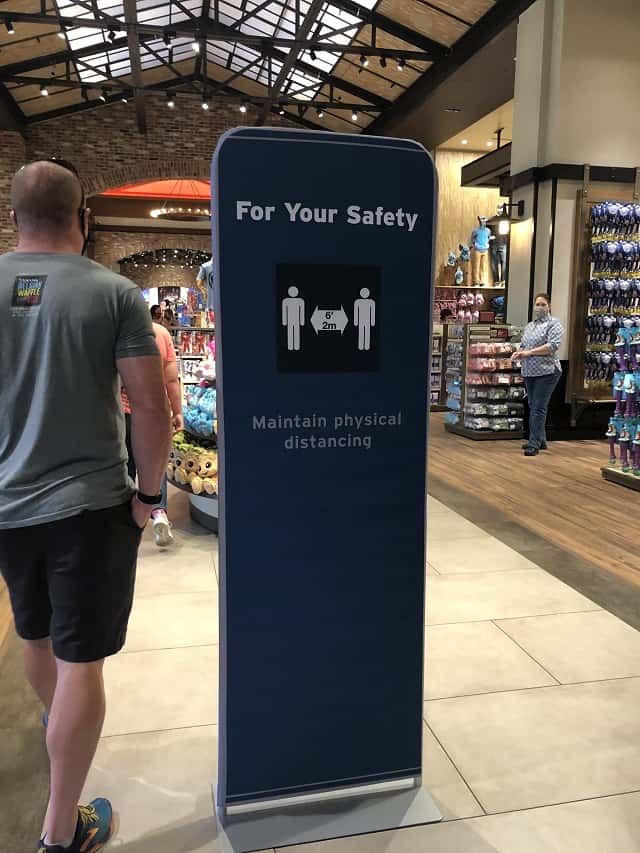 I do have to admit that I felt like a child in a candy store as I was giddy walking around. You figure this is my first Disney fix in 4 months! I was going stir crazy not visiting!
One item I managed to purchase a Tiki Room beach towel. I know, I had no idea they had them!
I was a nice mommy and purchased my kids each a package of the Goofy candy that they love.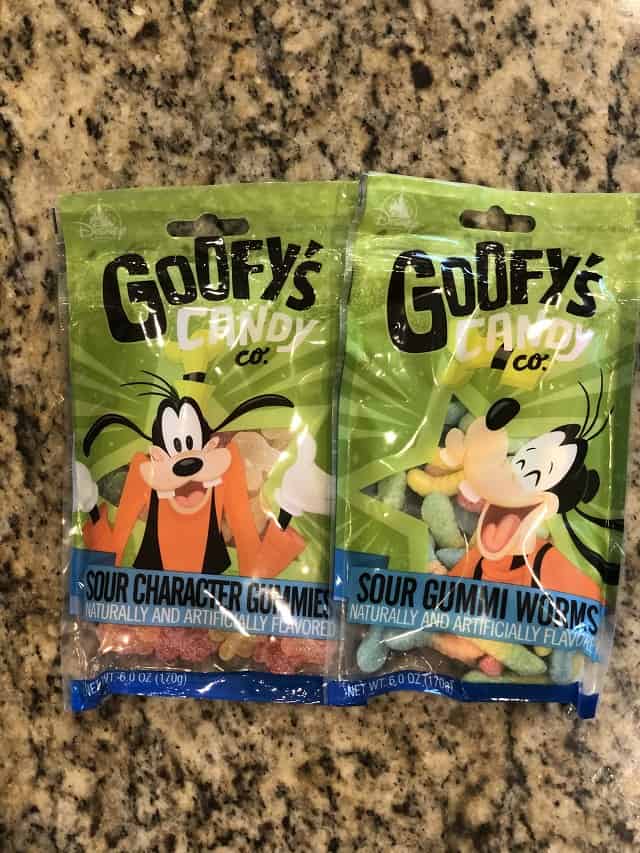 Lastly, I knew I could not leave without purchasing a 65th Anniversary souvenir commemorating Disneyland's birthday.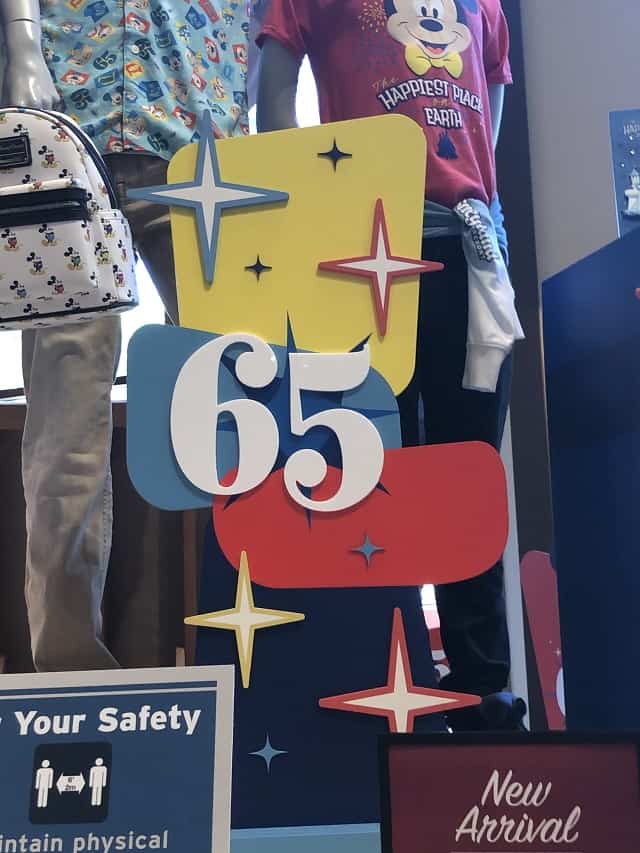 This was the first birthday that Mickey spent at Disneyland without having his friends around. One day I will look at my 65th Disneyland ornament, and I'm sure a plethora of memories will flood my brain.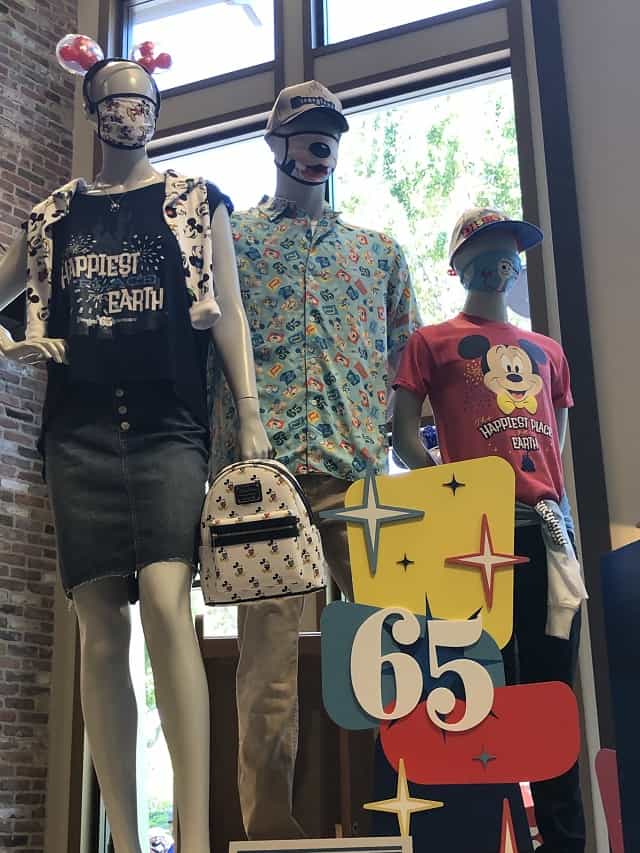 You can check out more of the merchandise available at World of Disney HERE.
I also want to note that the World of Disney here at the Disneyland Resort is also selling the Disney reusable bags for $1.00 each regardless of size.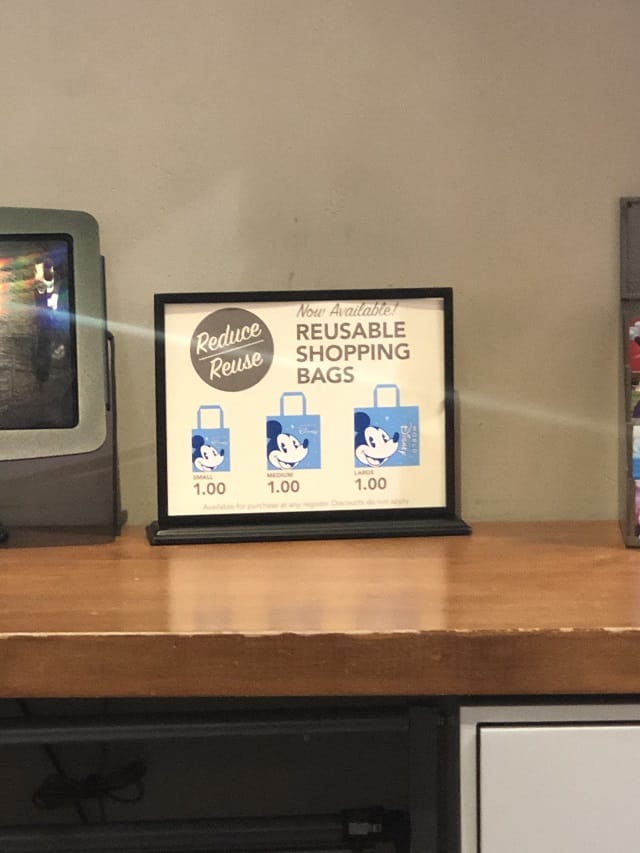 The price is the same as Disney Springs, which you can read about here.
Disneyland and California Adventure
After we left the store, I wanted to walk over to the main hub that connects both parks. Again, the tears welled up in my eyes. I kept repeating to myself, "so far, and yet so close."

There was a Cast Member standing outside Disney's California Adventure with a closed and locked gate behind her.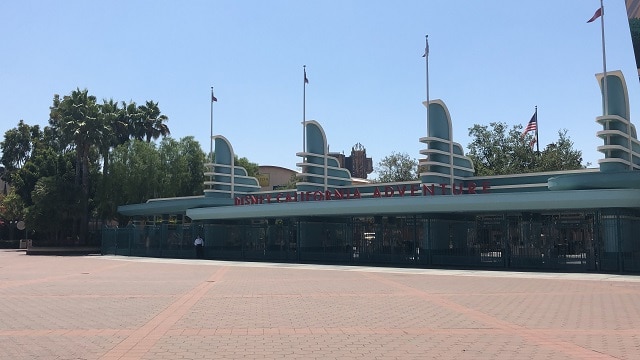 Directly across from here was a Cast Member standing in front of the Disneyland entrance, and it was blocked off with flags so that guests could not walk up to the locked gates.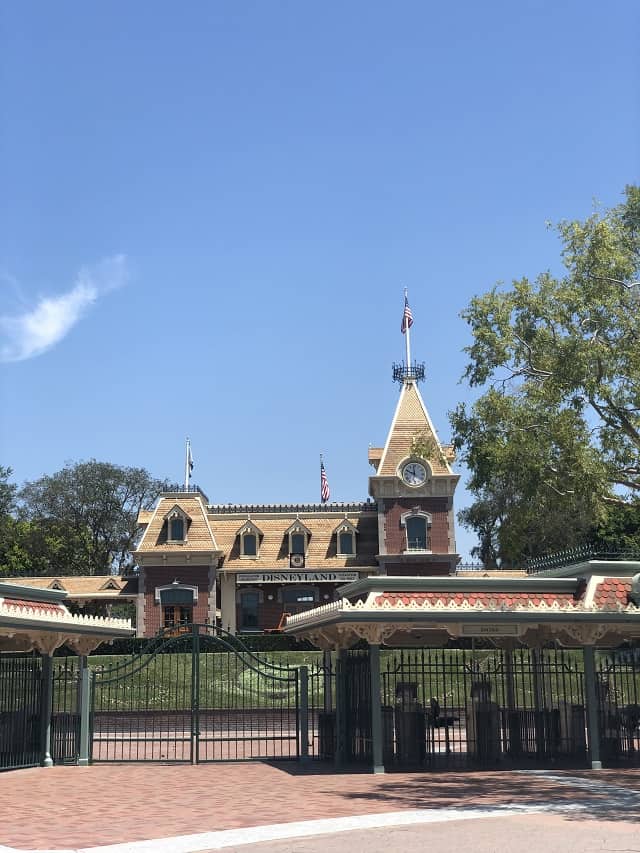 I had to take a picture of myself wearing my mask (I mean I wasn't allowed to take it off) in front of Walt's favorite place on earth.
Again, one of the memories I will remember when looking at my ornament I had purchased moments earlier.
Food at Downtown Disney
As we left the hub, our tummies were rumbly so we decided to eat at Black Tap.
We usually eat at Tortilla Joes' but it was closed with a sign that notes that they will soon be opening.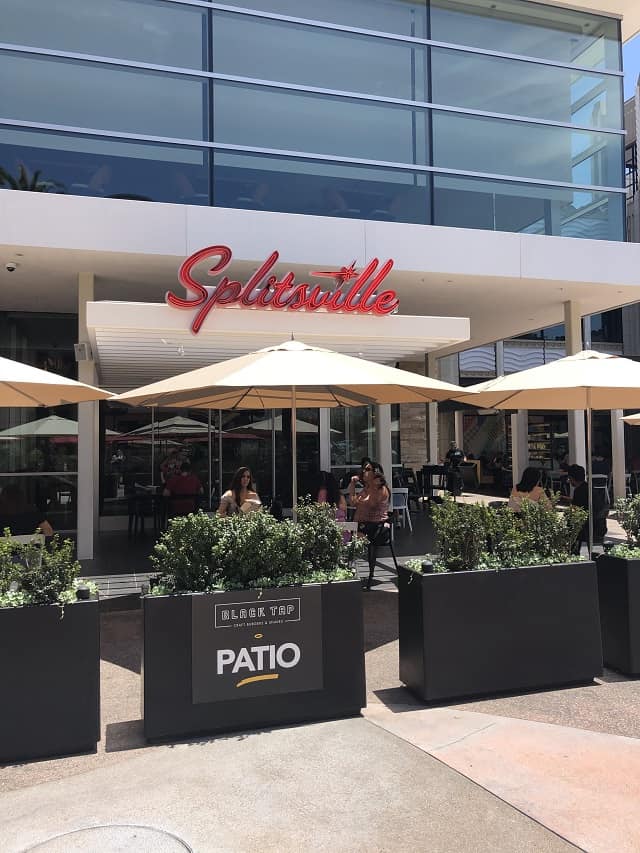 Now that I think about it only two restaurants were open: Black Tap and Naples Ristorante E Bar.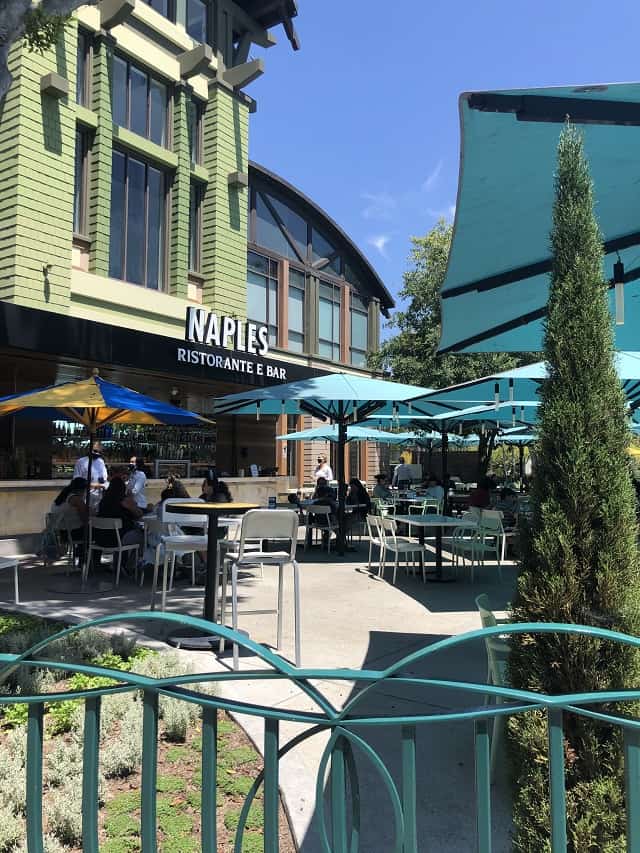 All the restaurants that were currently closed did display signs that they would soon be opening, but no opening date was provided.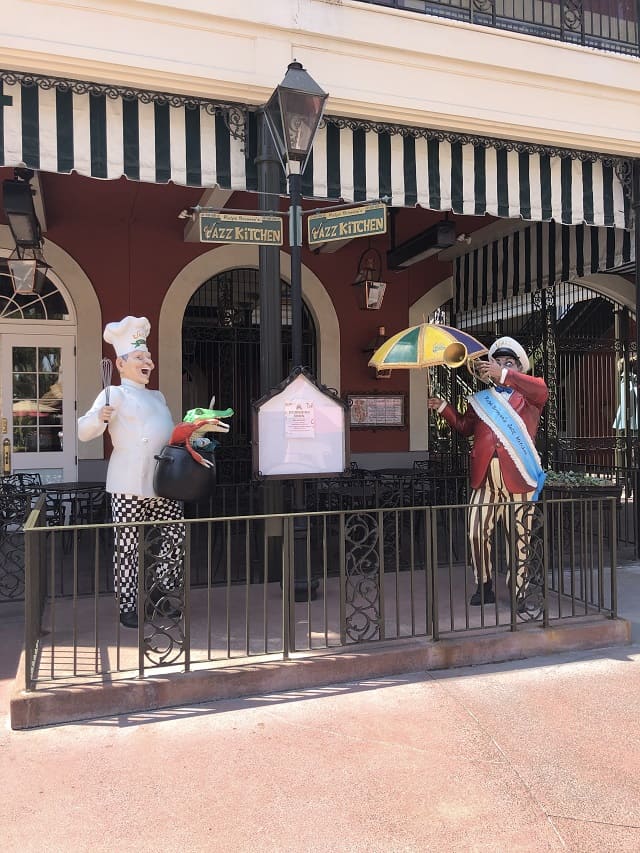 Shopping at Downtown Disney
Many of the shopping stores were open such as the Lego Store, Sephora, Marceline's Confectionery, and the Dress Shop.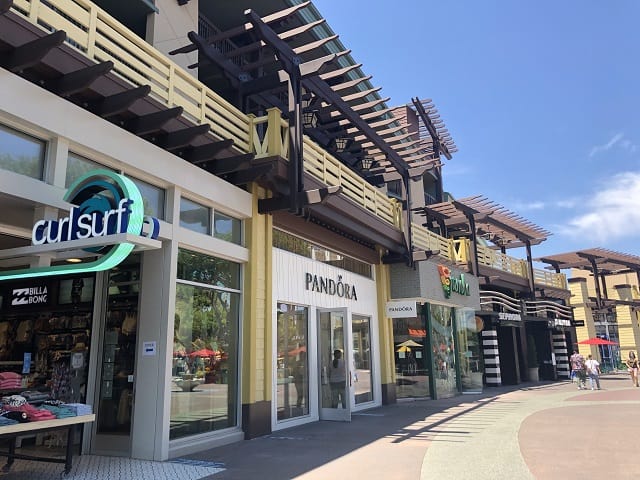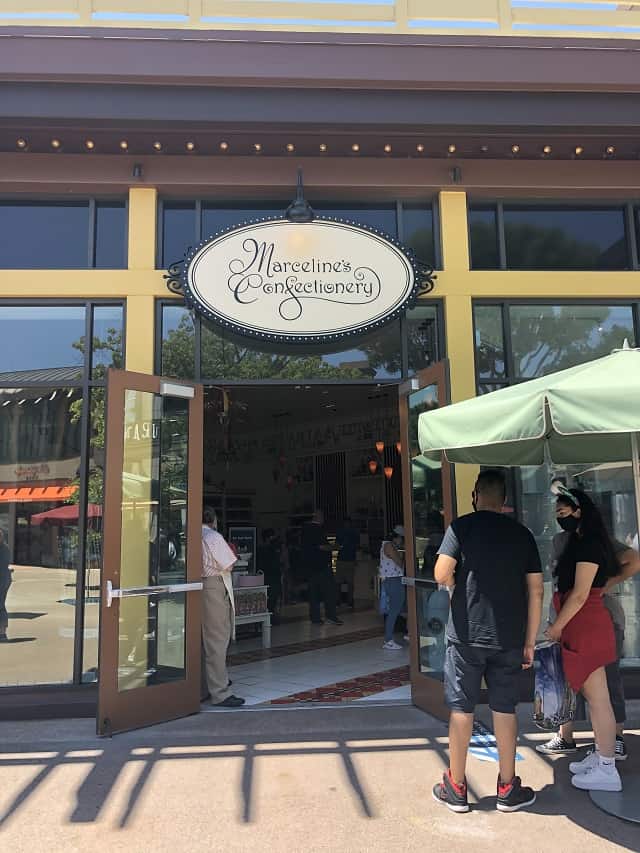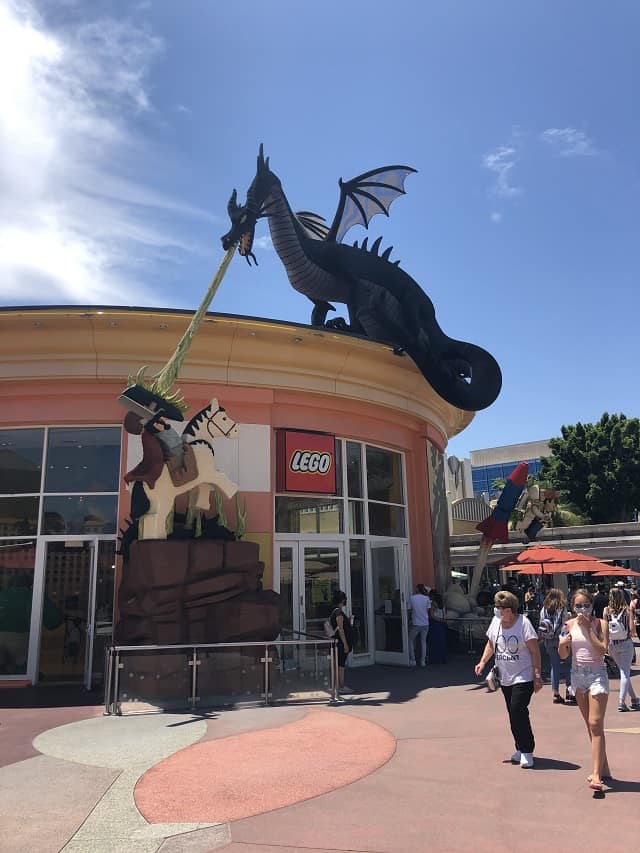 Of course, as the monorail is not currently running, the entrance to the Monorail Station located in Downtown Disney was closed.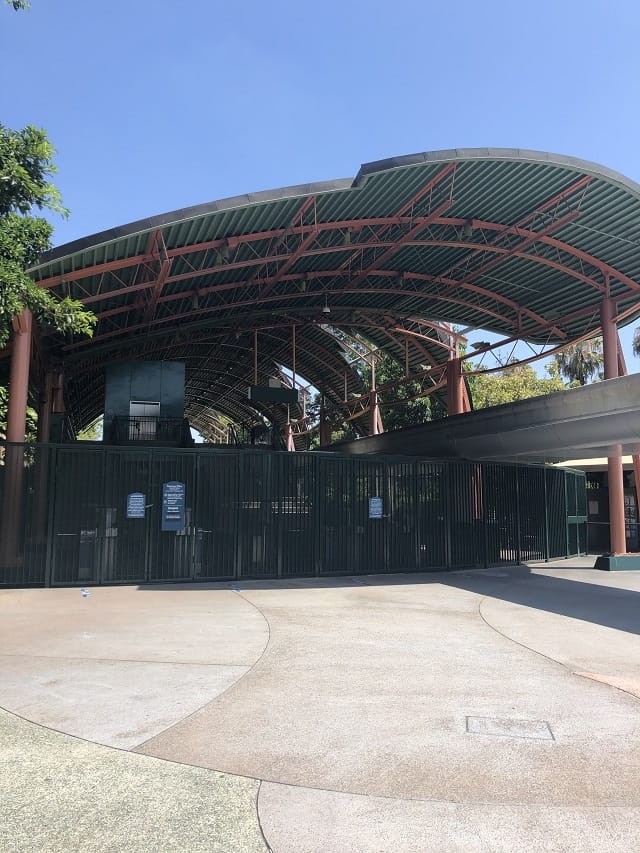 Lastly, I noticed the gates closed to the entrance from Downtown Disney to the Grand Californian Resort Hotel and Spa and signs indicating that the Disneyland Hotel was closed.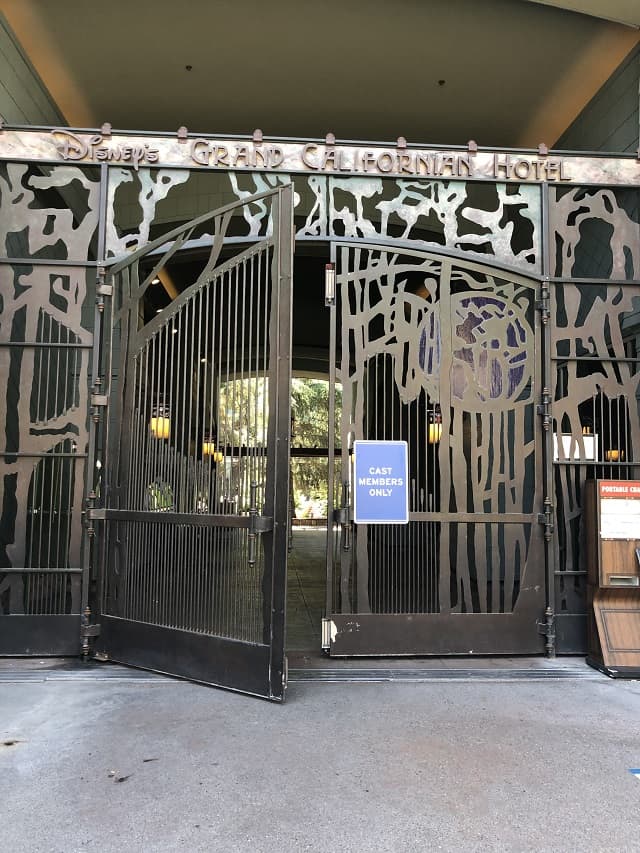 Overall Thoughts of Downtown Disney Reopening
My overall thoughts were that I was happy that I went to visit. I wanted to experience it for myself before the parks reopened.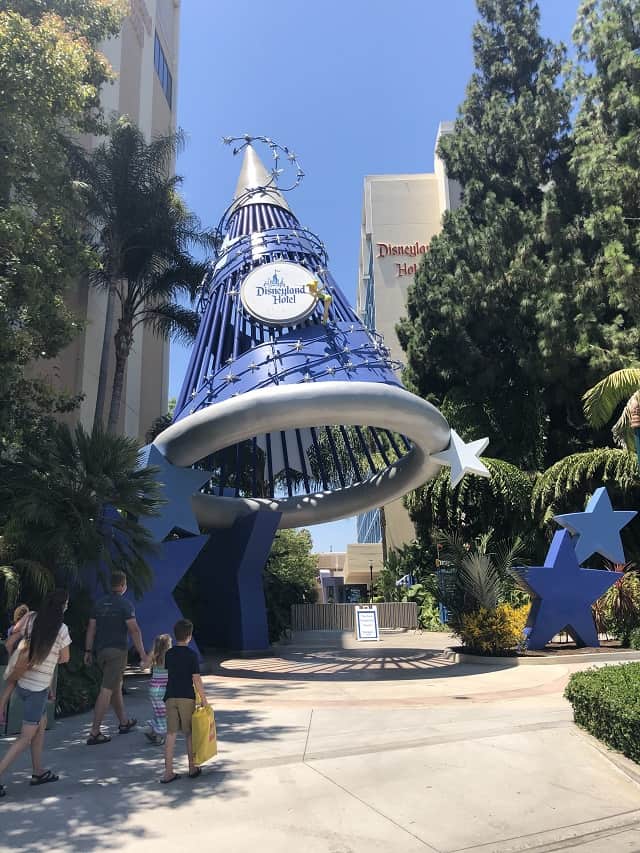 Was it different? Yes, it was. Not a lot of people and quieter than normal. You did not feel overcrowded like you usually do pre-shutdown with the hustle and bustle of so many guests around you.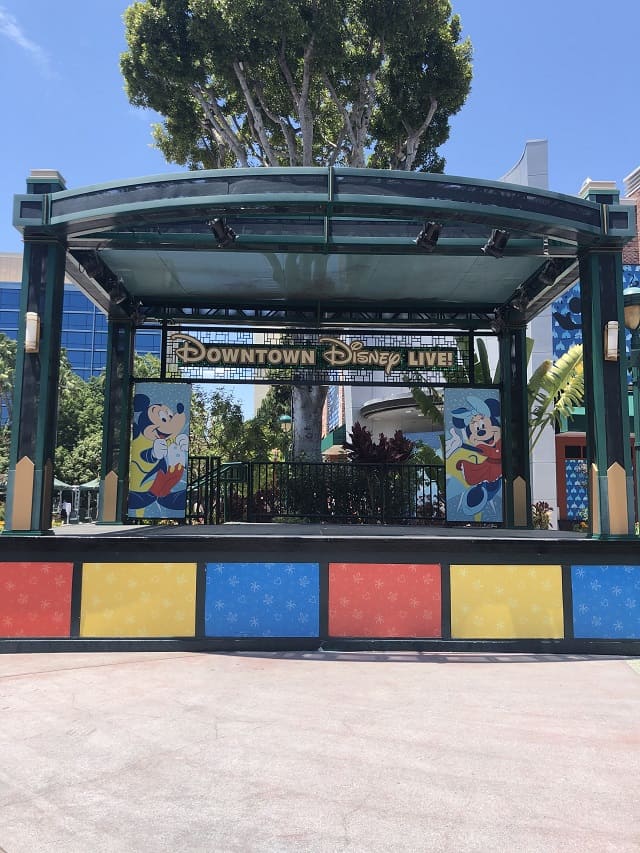 Did I feel safe? Yes, I did. Especially with the abundance of hand sanitizer and hand washing stations.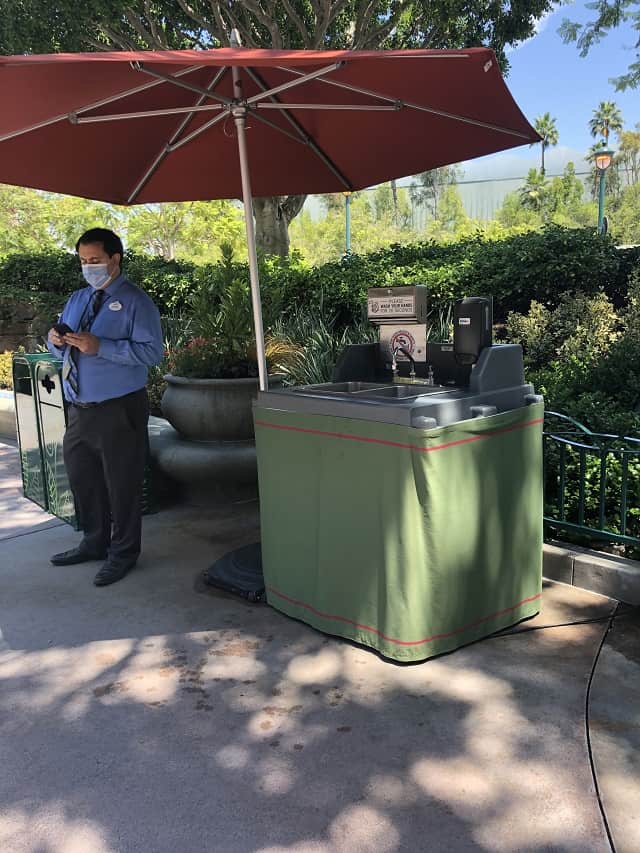 I did enjoy all of the Cast Members welcoming us back and thanking us for visiting. I kept repeating, "of course, thank you for having us! Now, let's open up the parks!"
One Cast Member commented, "I can not wait for that day to occur! I am more than ready!"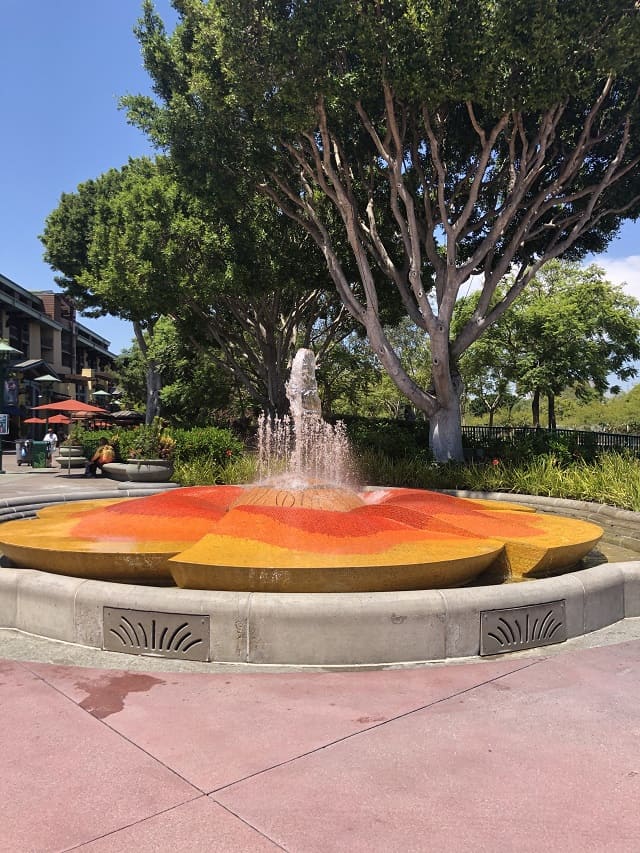 Would I go back again soon? I personally would not. I'm planning on attending the day that the parks reopen in hopes that it does before my annual pass expires at the end of September.
Have you visited Downtown Disney since its reopening? Let us know in the comments on Facebook and in our Facebook group!
-Marisol White