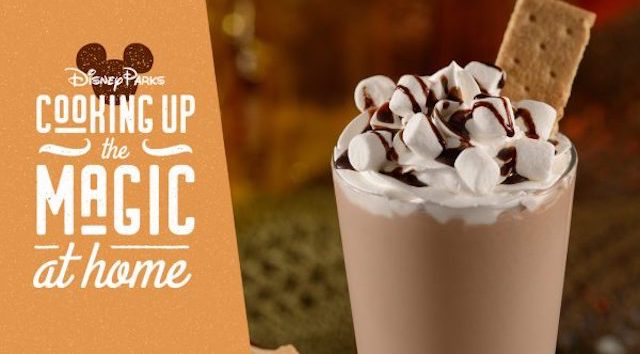 Want to enjoy delicious s'mores? We have a wonderful S'mores Gelato Shake recipe that will have you asking for s'more. Check out how you can make these delicious shakes for your family to enjoy.
S'mores Gelato Shake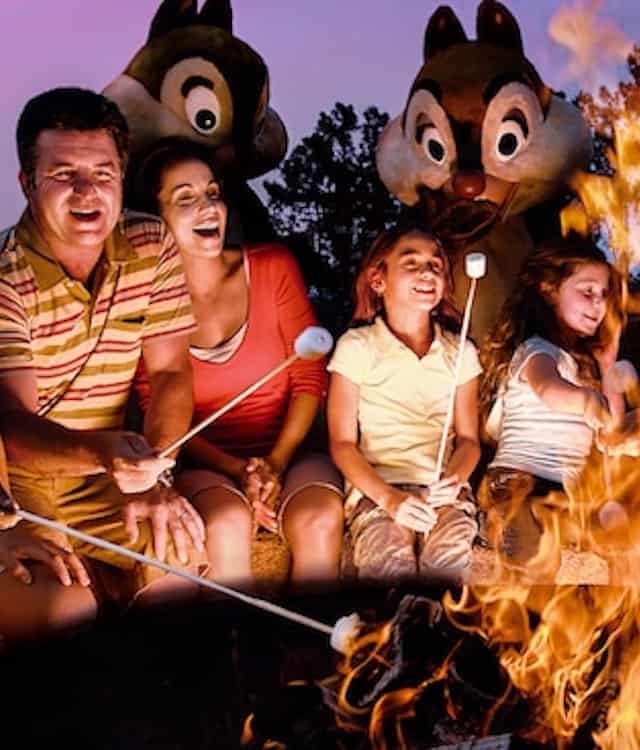 The S'mores Gelato Shake is served at D-Luxe Burger at Disney Springs. Want to bring a bit of Disney dining to your home? The GREAT news is that you can now learn to make this yummy treat at home.
S'more Great Treats
This yummy combination of sweet chocolate, melted marshmallow, sandwiched between graham crackers has been reimagined all across the Disney Parks. Maybe you have tried a few of these treats before, or maybe you will be adding them to your future Disney itinerary. The above picture is of the House-Made S'mores at the Ganachery in Disney Springs.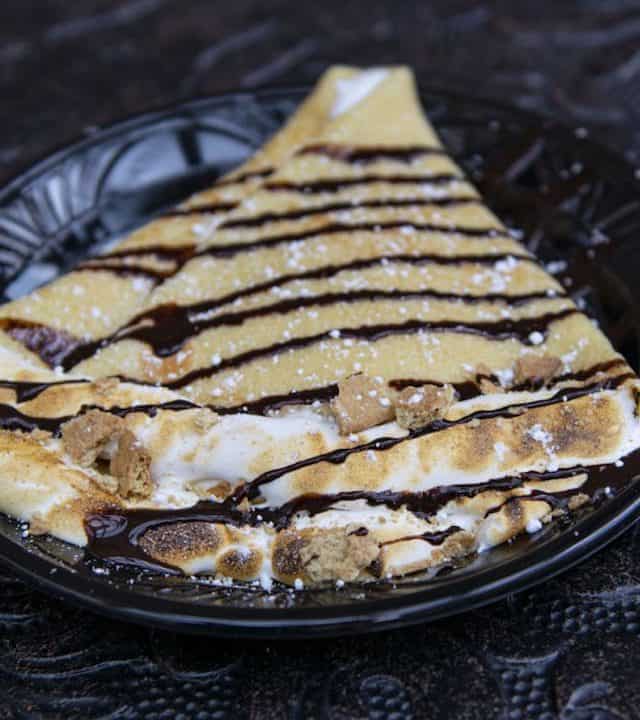 From Aristo Crepes at Disney Springs, Guests can find this delightful S'mores Crepe. The thin crepe filled with toasted marshmallows, and drizzled with chocolate sauce looks absolutely delicious.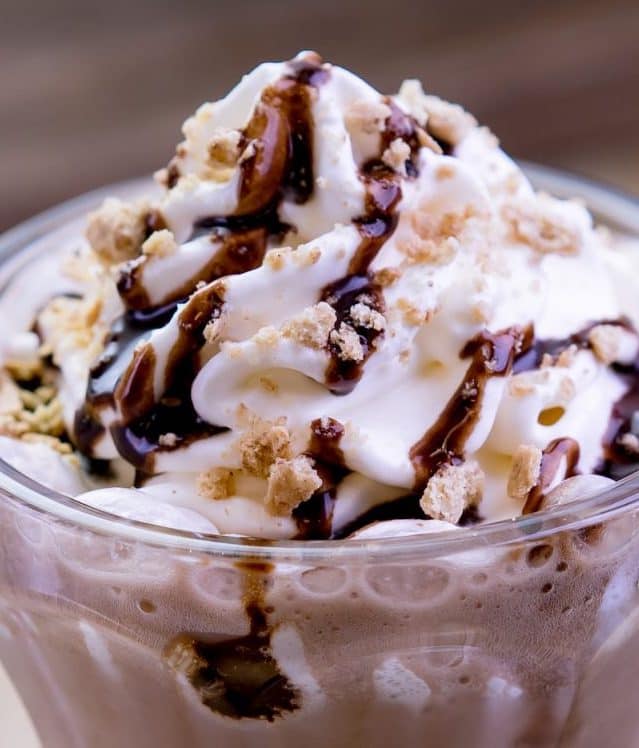 Have you ever tried this Frozen S'mores beverage? This delicious, frozen treat can be found from Desserts & Champagne at the 2020 Taste of EPCOT International Food & Wine Festival happening right now.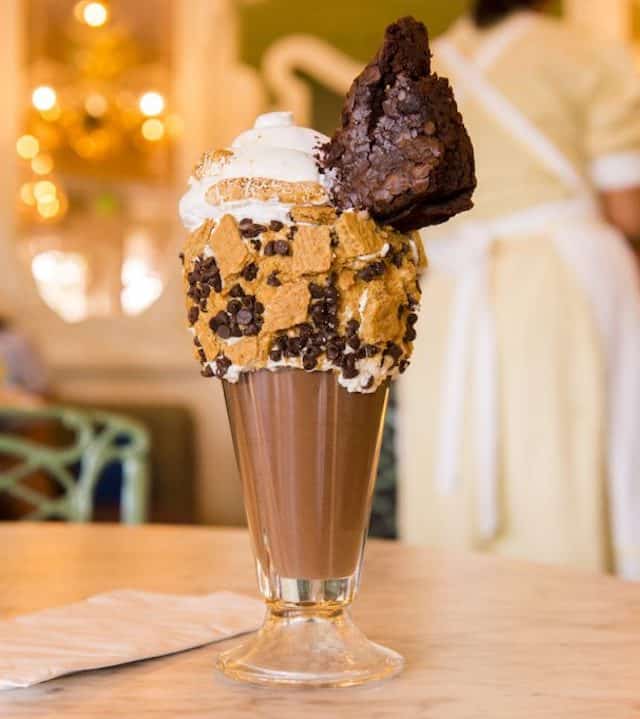 Check out this S'mores Shake that can be found at the Plaza Restaurant in the Magic Kingdom. Monica shares her review of the Plaza Restaurant HERE.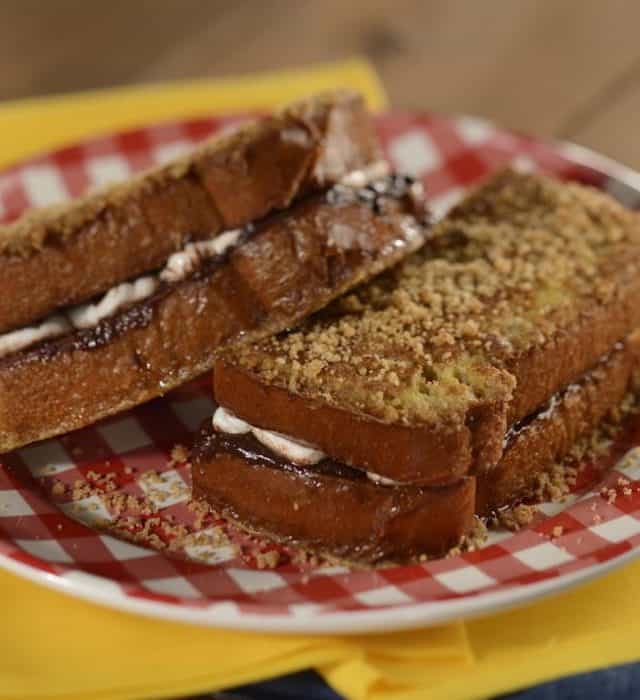 My ALL-TIME favorite S'mores treat is found at Woody's Lunch Box in Toy Story Land. This delicious treat may only be found for breakfast with this S'mores French Toast Sandwich. The perfect pairing of the soft French toast with the layers of marshmallow and chocolate ganache make this a MUST every trip to Hollywood Studios.
Yummy S'mores Gelato Shake Recipe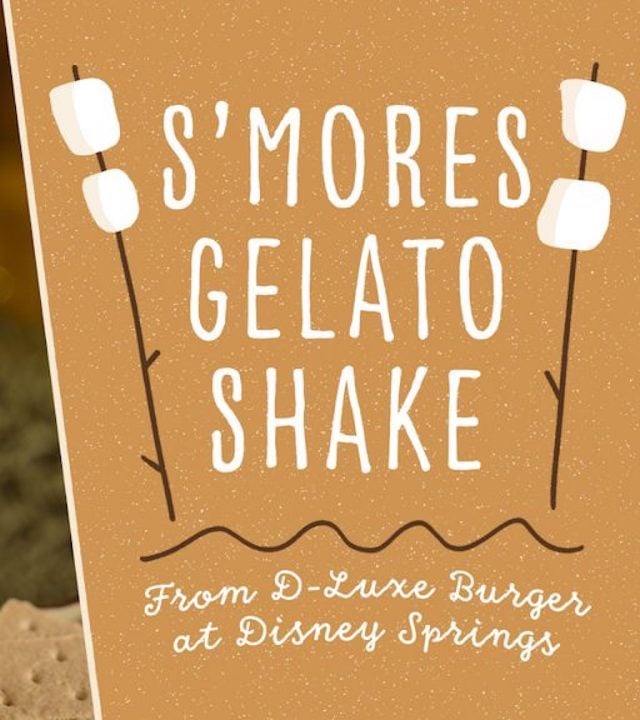 Ingredients: (serves 1)
12 ounces vanilla gelato
1/2 ounce dark chocolate sauce
1 ounce toasted marshmallow syrup
1 tsp crushed graham crackers
Whipped cream, to garnish
Mini marshmallows, to garnish
Graham cracker, to garnish
Dark chocolate sauce, to garnish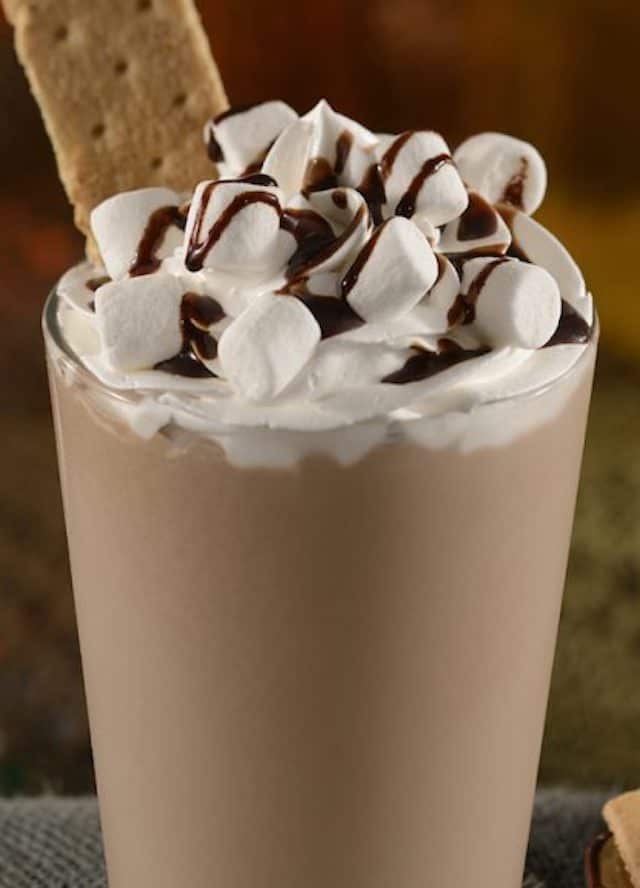 Directions:
Blend vanilla gelato, dark chocolate sauce, toasted marshmallow syrup, and crushed graham crackers until smooth. Serve in a tall glass. Garnish with whipped cream, mini marshmallows, graham cracker, and a drizzle of dark chocolate sauce. Click HERE for a downloadable recipe.
Chef's Note: At D-Luxe Burger, the vanilla gelato is made in-house, but for this recipe vanilla gelato can be purchased at your local grocery store. Toasted marshmallow syrup can be found at specialty grocery stores.
Which is your favorite S'mores treat from the Disney Parks? How will you and your family be celebrating National S'mores Day tomorrow? Share your thoughts with us on our Facebook Page.