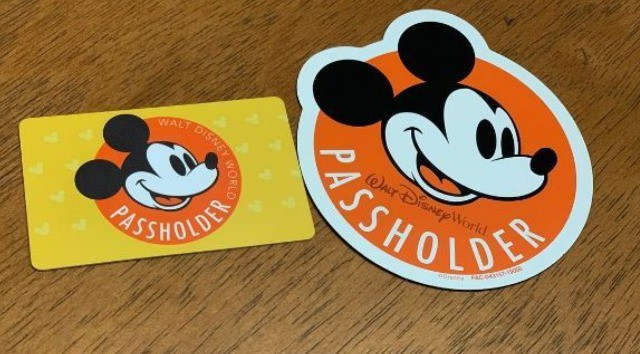 If you are wanting to purchase an Annual Pass for Walt Disney World, unfortunately you will need to wait a bit longer as they are currently unavailable for purchase at this time.
This afternoon while attempting to purchase a Walt Disney World Annual Pass online on the Walt Disney World website, I was not able to do so.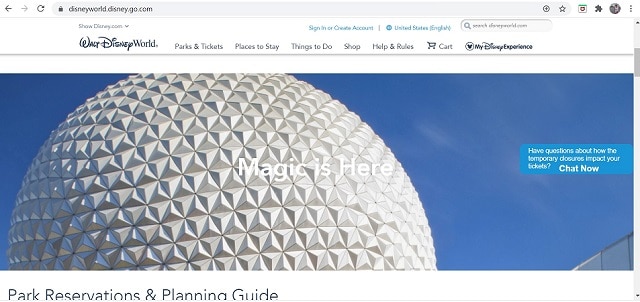 I found it rather odd that I was unable to purchase online, therefore, I clicked on the chat button to speak with a Cast Member directly from the Walt Disney World website.
Surprisingly enough, I did not even have to wait a minute before I was connected with a Disney World Cast Member.
My Conversation with a Disney World Cast Member
This was the conversation that we had this afternoon:
Cast Member: Thank you for contacting Walt Disney World. This is Bryson and I am here with my good partner Woody. How can we help guide on this trail to Walt Disney World?
Me: Can I purchase AP's at this moment?
Cast Member: Not at this moment, and I do not have a date as to when they will be available to purchase again. I do apologize.
Me: Thank you very much for the information.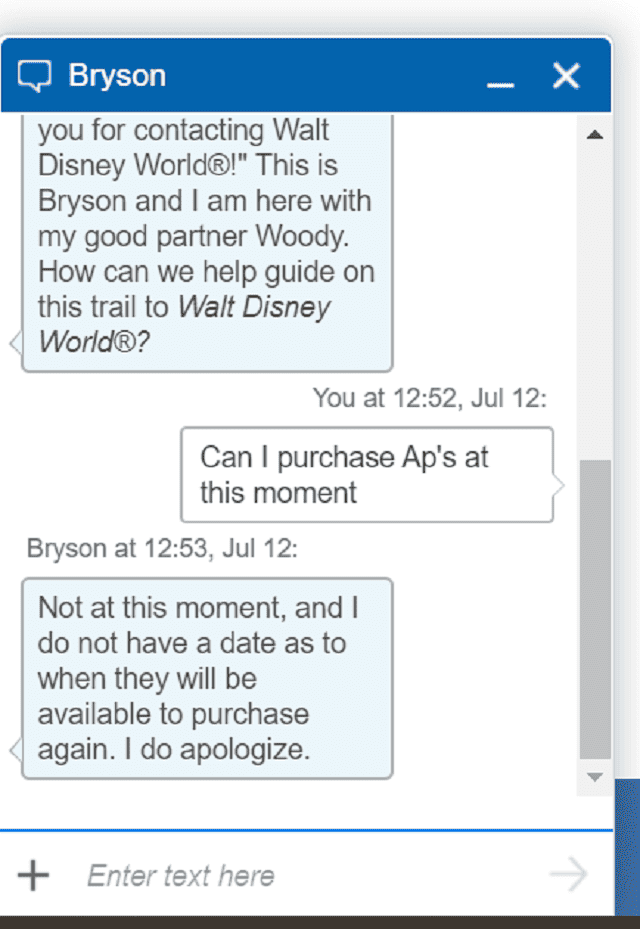 How About Annual Pass Renewals
However, renewals are available at V.I.PASSHOLDER Support line at (407) 939-7277 or (407) 560-7277 or at a Guest Relations window.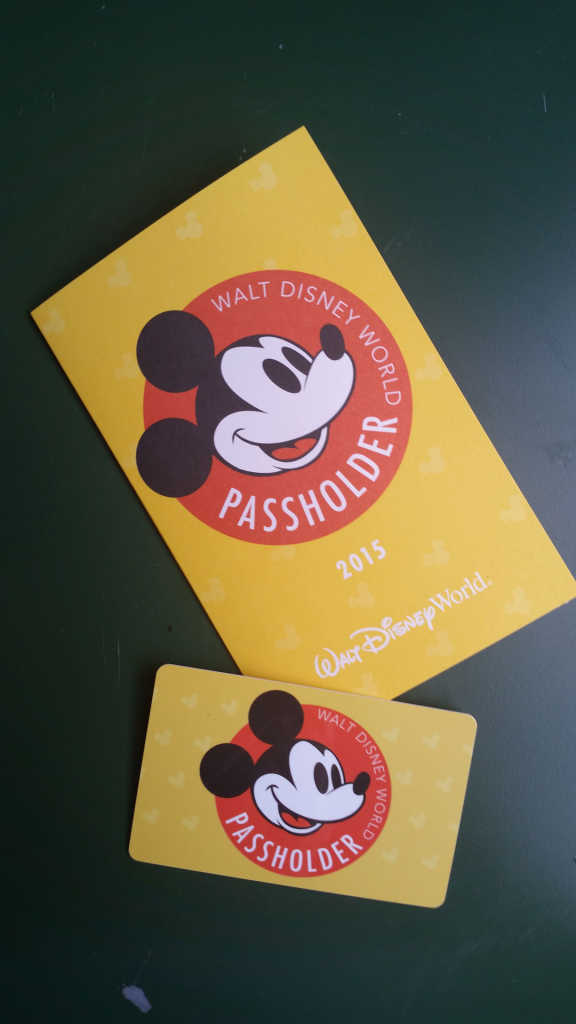 Making Advance Reservations for Theme Park Visits
Please keep in mind that all theme park entrances require a prior reservation in advance.
You may visit the Walt Disney World website to view the Disney Park Availability Calendar to see if your particular date of visit is available.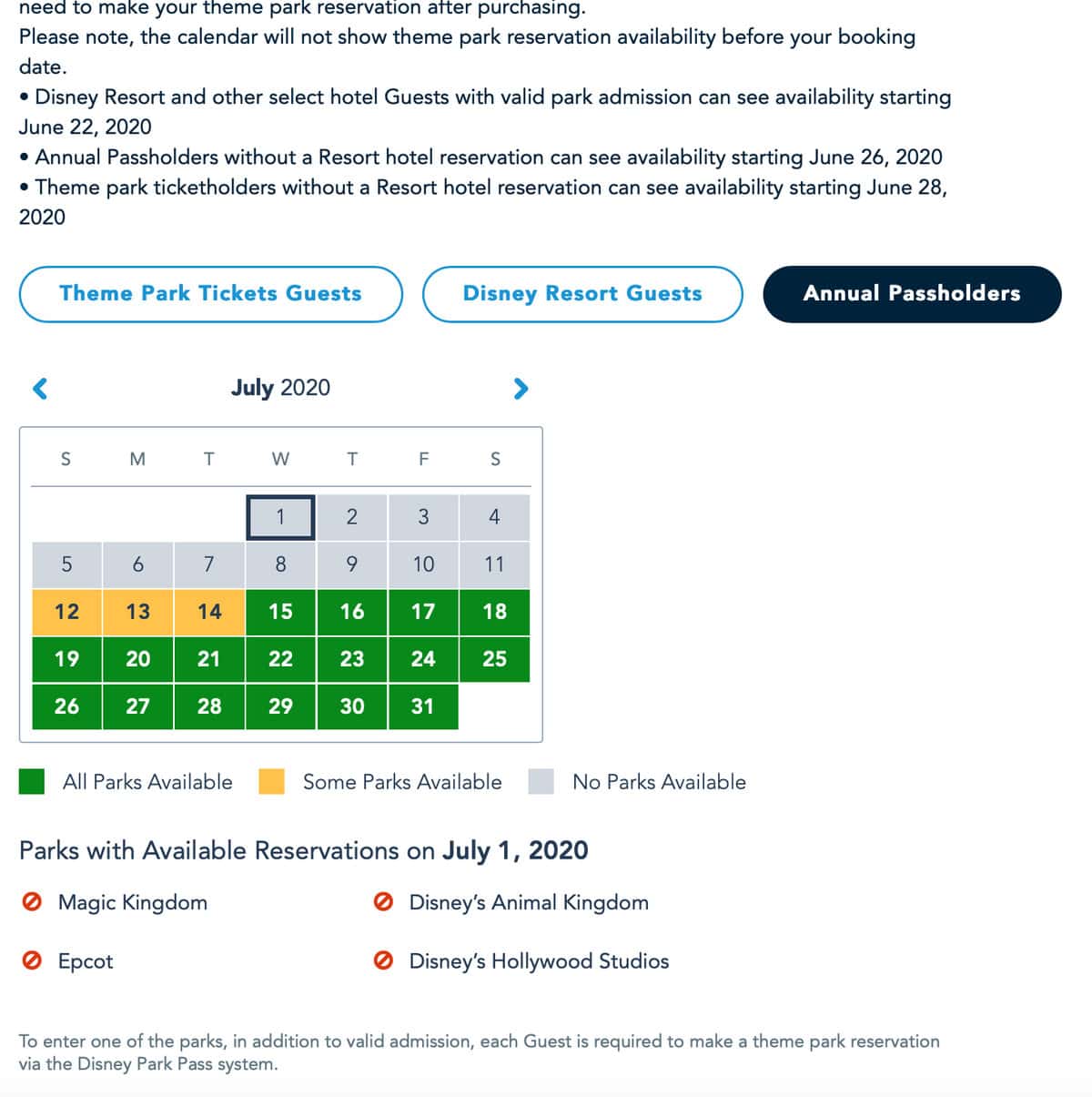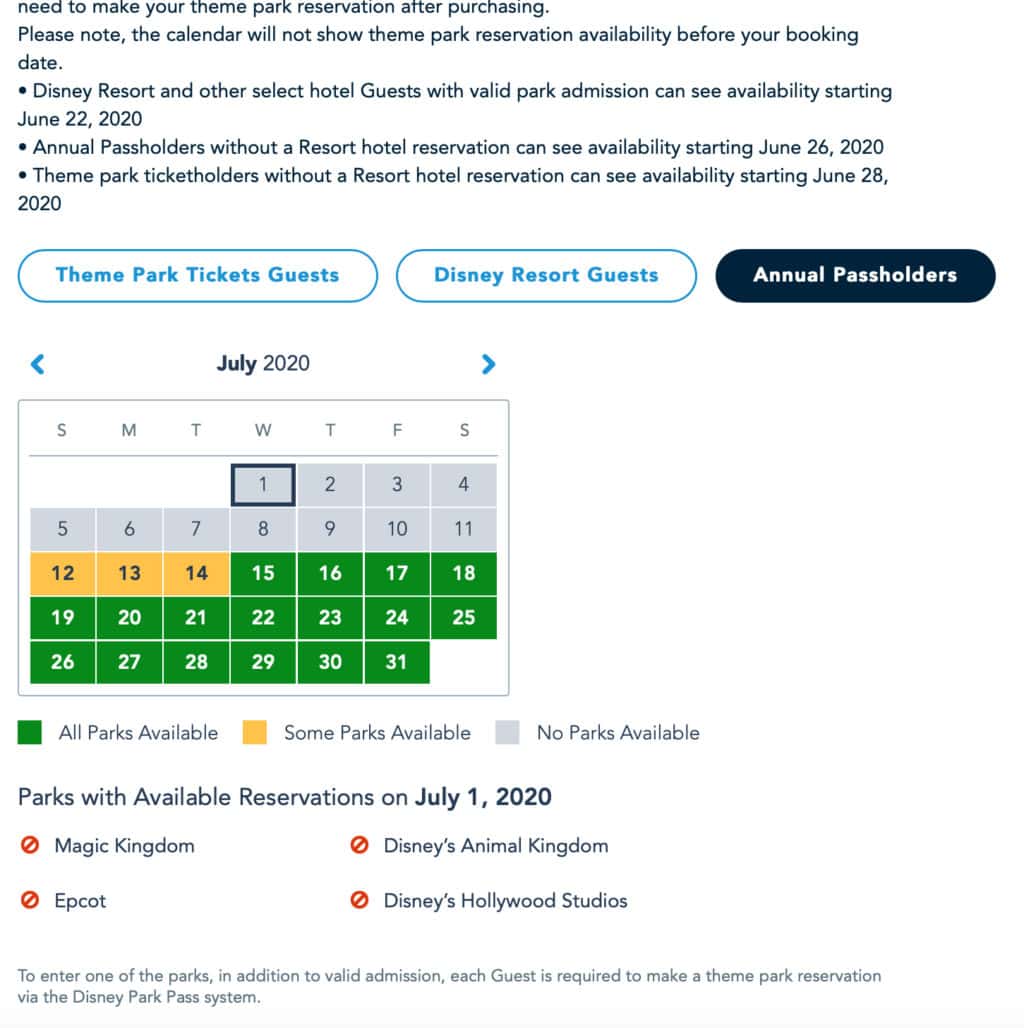 Additionally, keep in mind that ticket sales for 2020 Hotels and theme parks tickets are also now available to purchase. You can read more about this here.
Were you planning on purchasing a Walt Disney World Annual Pass? Share your thoughts with us on our Facebook Page.
-Marisol White