Today Disney released stunning Star Wars Galaxy's Edge digital downloads that can be printed as well as used in virtual, phone and computer backgrounds. Check them all out here!
Although the parks are currently closed, Disney has been keeping us busy with educational and fun activities to complete at home. They've also released a new set of Star Wars pictures available free through My Disney Experience website.
Virtual Backgrounds
Disney offered Pixar free virtual backgrounds through Instagram. You can choose from popular films such as Toy Story, Finding Nemo, Inside Out, Cars, or Up. Find out how you can get them here.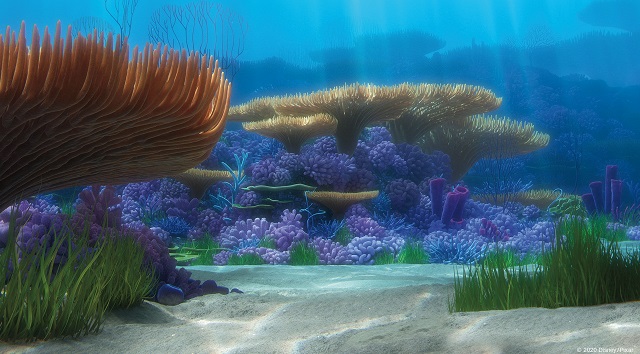 Recently Starwars.com released a series of Star Wars official backgrounds. Now, you can put yourself in one of your favorite settings from the Star Wars films. The backgrounds include locations like Hoth and Cloud City. Find out how you can set your background to the middle of an asteroid filed or even from the wreckage of the Death Star here.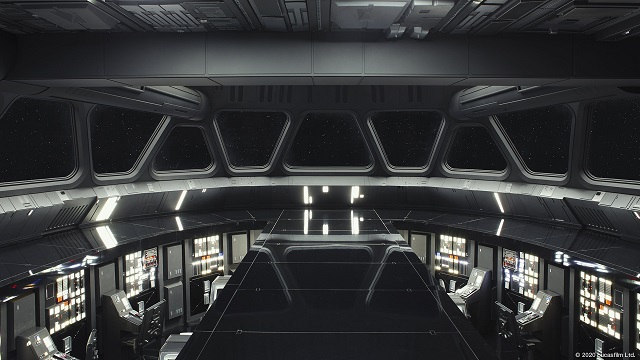 Additionally, amazing Disney Resort images from around the world can also be downloaded! Images included are from the following destinations: Magic Kingdom, Disneyland Paris, Hong Kong Disneyland, Pandora, Galaxy's Edge, Disney California Adventure, and Epcot.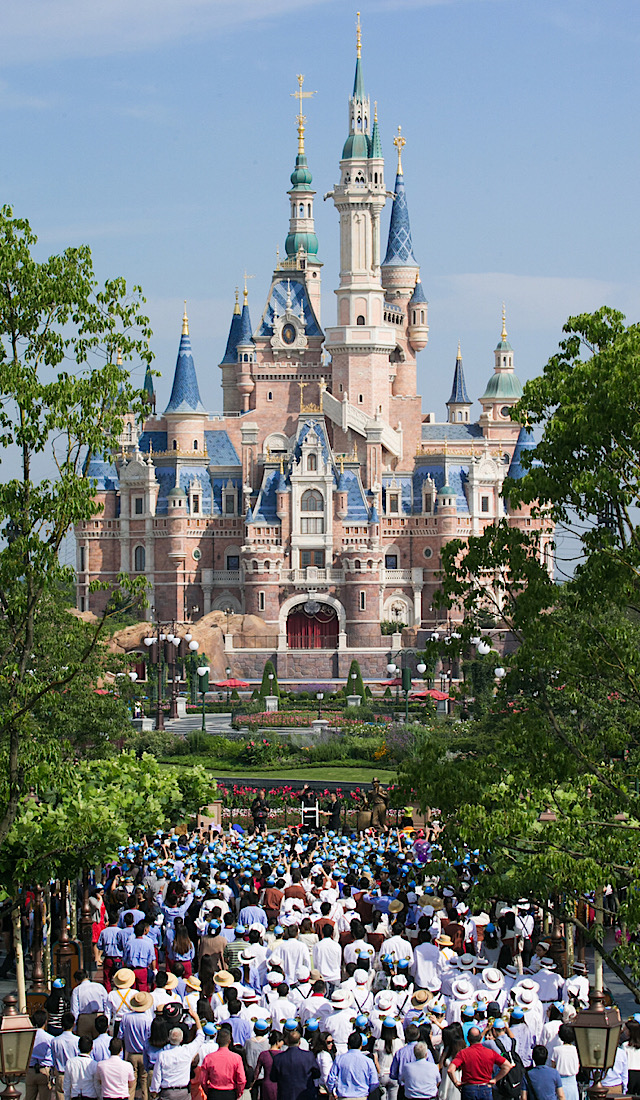 Free Photo Downloads
In the latest round of photo releases, Disney has given My Disney Experience (MDE) users some super cool photos from Galaxy's Edge!
Star Wars Galaxy's Edge is even more amazing at night. I was fortunate to have my picture taken in front of the Millennium Falcon at night by a PhotoPass Photographer on my last trip. Check out the breathtaking evening photo Disney has given us for free below!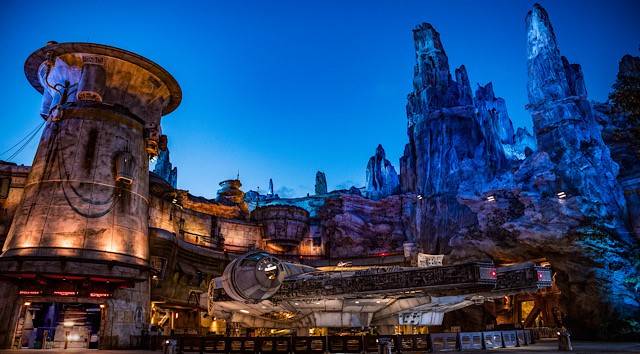 If you've travelled to Batuu, you realize immediately the attention to detail is what makes you feel like you could actually be in a Star Wars adventure on another planet. Check out this cool photo from Batuu: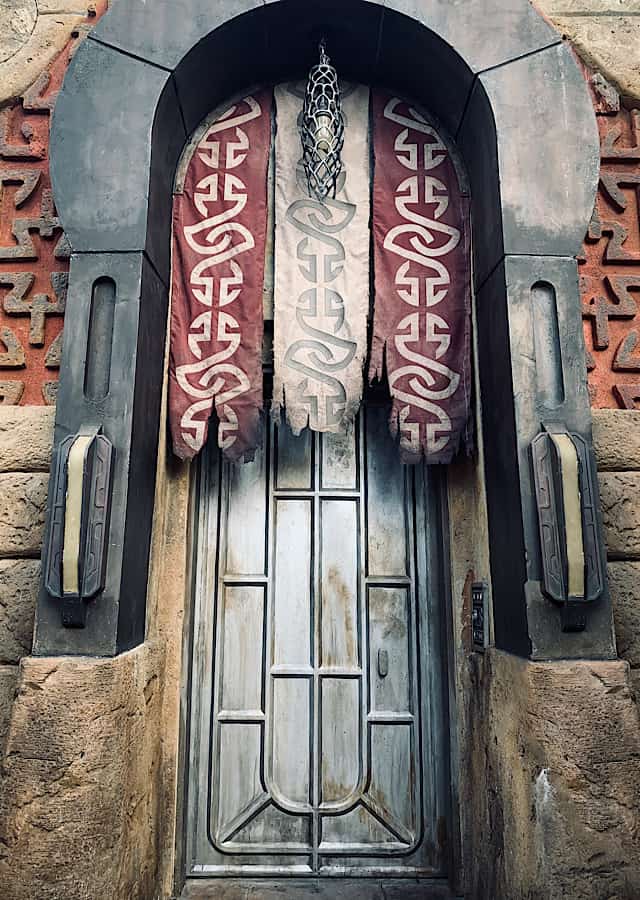 Roaming Star Wars characters are another favorite feature of Galaxy's Edge. We seldom see that at Disney World so it is a treat! Who doesn't love Stormtroopers telling you to "move along, nothing to see here," or "this one looks like he's trouble."
In the photo below, they look like they've just arrived at Batuu, and are looking for members of the resistance.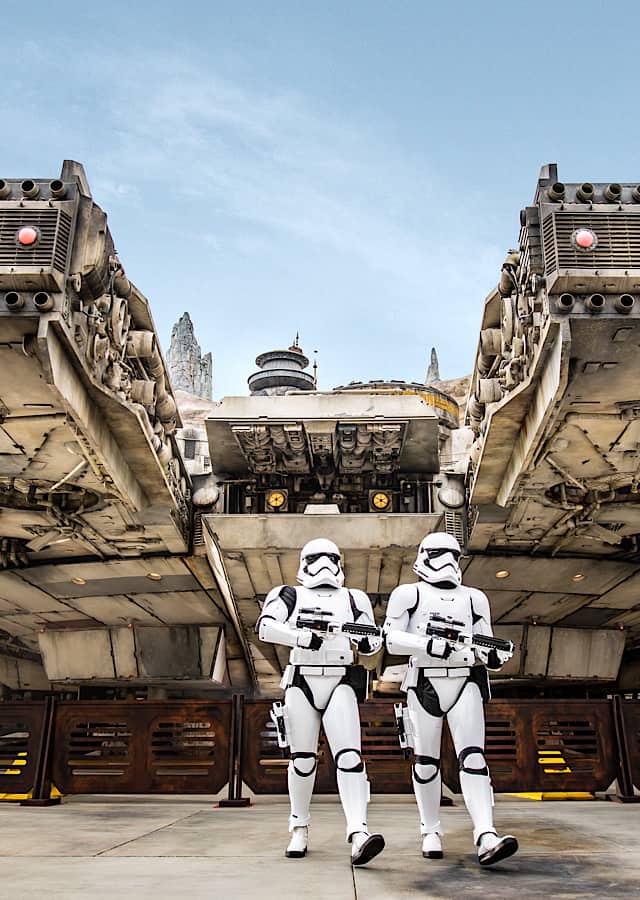 I haven't experienced Rise of the Resistance yet, but amazing photos like the one below make me beyond excited to ride it!! As I wait, I'm adding this background to my phone!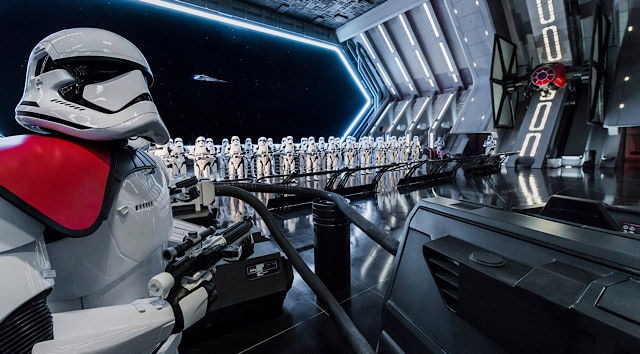 How Do I Access Photos?
To access these new photos, as well as some really cool Pandora photos and Halloween photos, first login to your MDE account. Then, select "My Photos," and you will see the picture shown below. By the way, aren't they gorgeous photos?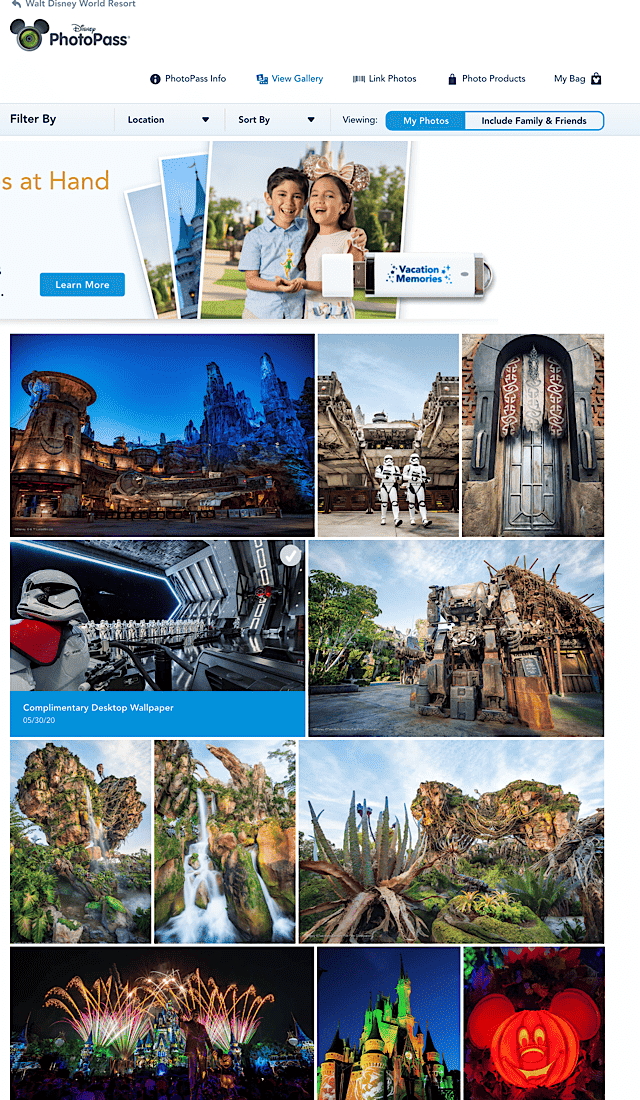 According to Disney's PhotoPass page, these photos are complimentary and can be accessed for 45-days from the time they're added. Today's photos show an expiration date of July 14, 2020.
While digital downloads are free, Disney also offers options to purchase various sizes of prints. Wouldn't they be amazing framed?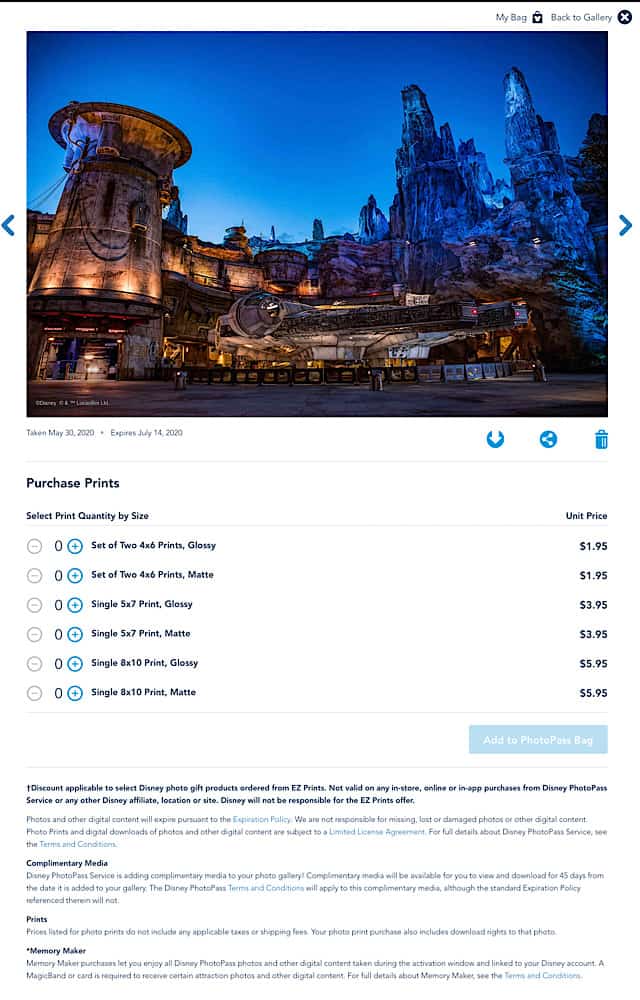 I hope you're enjoying the extra photos and virtual backgrounds Disney is sharing while we wait for the parks to re-open. Which photos are your favorite? Share your best Disney photo memories with us below in the comments or on our Facebook page or join our crew on Facebook!