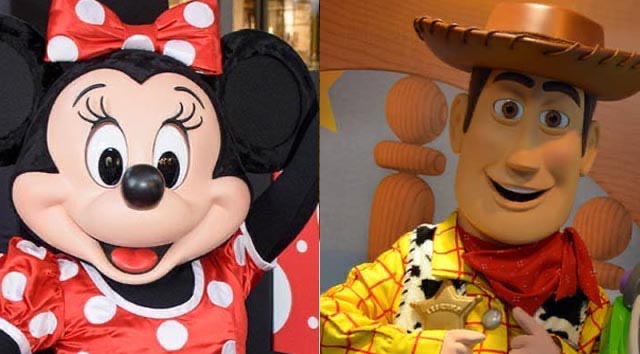 We have our FINAL 4 characters in the first-ever KtP Character Tournament! We are now about to vote for the first character who will be in the championship game! Come find the poll in this link so your vote is counted.
Things are heating up fast! We have the final four characters. What started out as a little idea to help pass the time in quarantine has become really fun for me as well as many of you KtP Crew Members!
We started this tournament at the end of March – when most of the country was fully under stay-at-home mandates, and things looked pretty sad for most of us.
In between canceled vacations, schools closing, and much of our daily lives overturned this Spring has been tough for many.
Now, we are almost done with the tournament. We have two semi-final games and then the final "championship game" to crown our favorite character!
It seems appropriate that this tournament concludes at about the same time many quarantine orders are being lifted and things are returning to a new normal for most of us.
Here are our final winners in each category!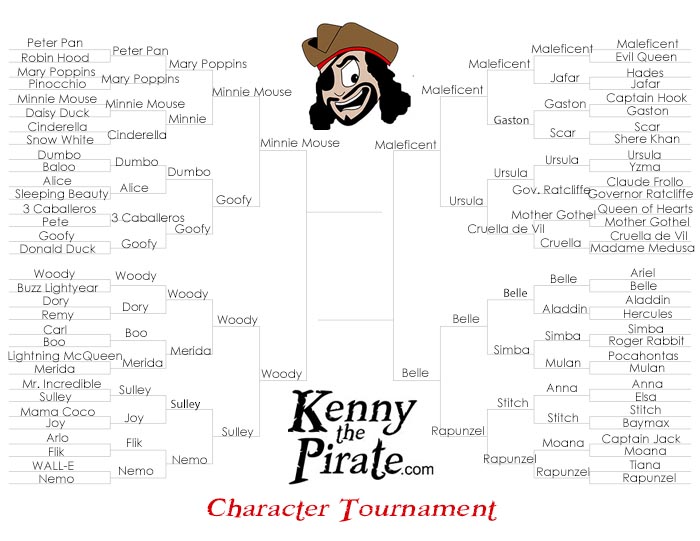 Winner of the classic category: Minnie Mouse
Winner of the Pixar category: Woody
Winner of the villains category: Maleficent
Winner of the modern era category: Belle
Belle and Rapunzel had a VERY close race – like within 10 votes! I know as the tournament has progressed, these games have become harder for you to choose!
Now is the time to vote for the first semi-final winner!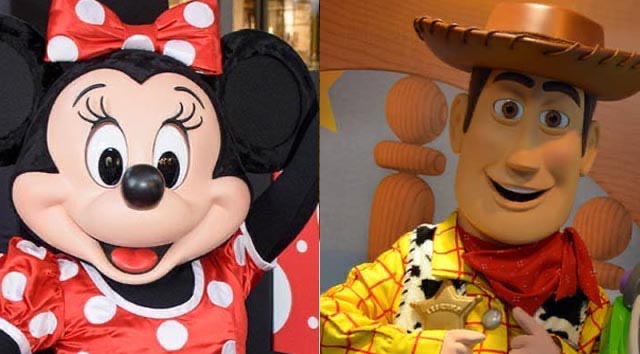 For this game, we have Minnie Mouse and Woody. These are the two characters that you think best represent the classic category and the Pixar category. I'd say you all did a pretty great job (although Kenny the Pirate is a little upset Goofy didn't win the last round).
I know I ask you guys to choose wisely very often, but now is the time to choose wisely! Think about these two characters and the emotions they bring out in you.
If you feel inclined, head back to the Kenny the Pirate Facebook page and let us know who you voted for!