Disney music is one way to help bring some of the magic home during this extended period of downtime. Need some familiar spooky music to get you through the day?
My personal favorite is a 10-hour video looping the Haunted Mansion pipe organ music overlaid with sounds of rain and thunder, courtesy of Disney Dan.
There are Haunted Mansion portraits on the screen that flicker and change into ghosts just like on the ride, as well as holograms of some of the most popular Haunted Mansion characters. You can see the hitchhiking ghosts and the Hatbox Ghost while listening.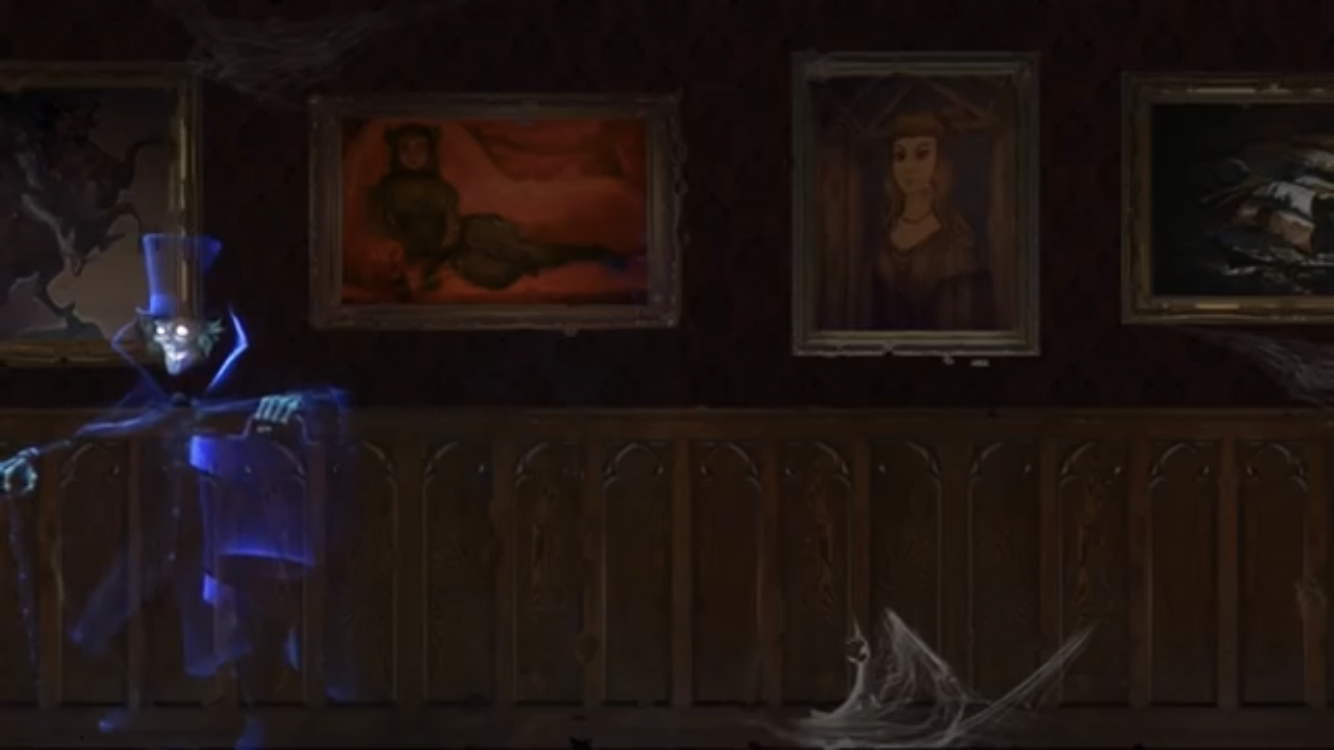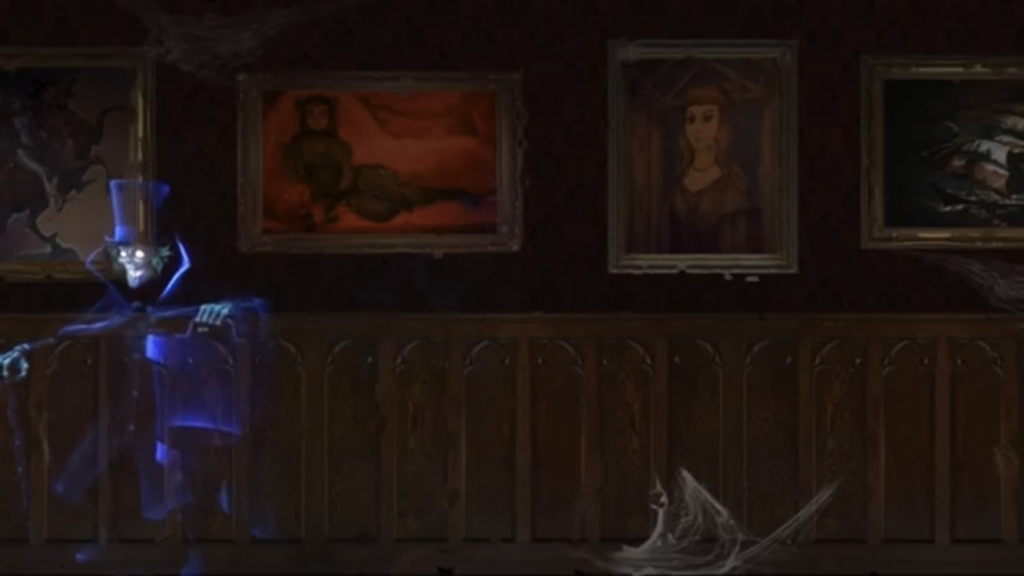 Madame Leota's head suspended in her crystal ball speaks her lines from the ride as she floats across the screen.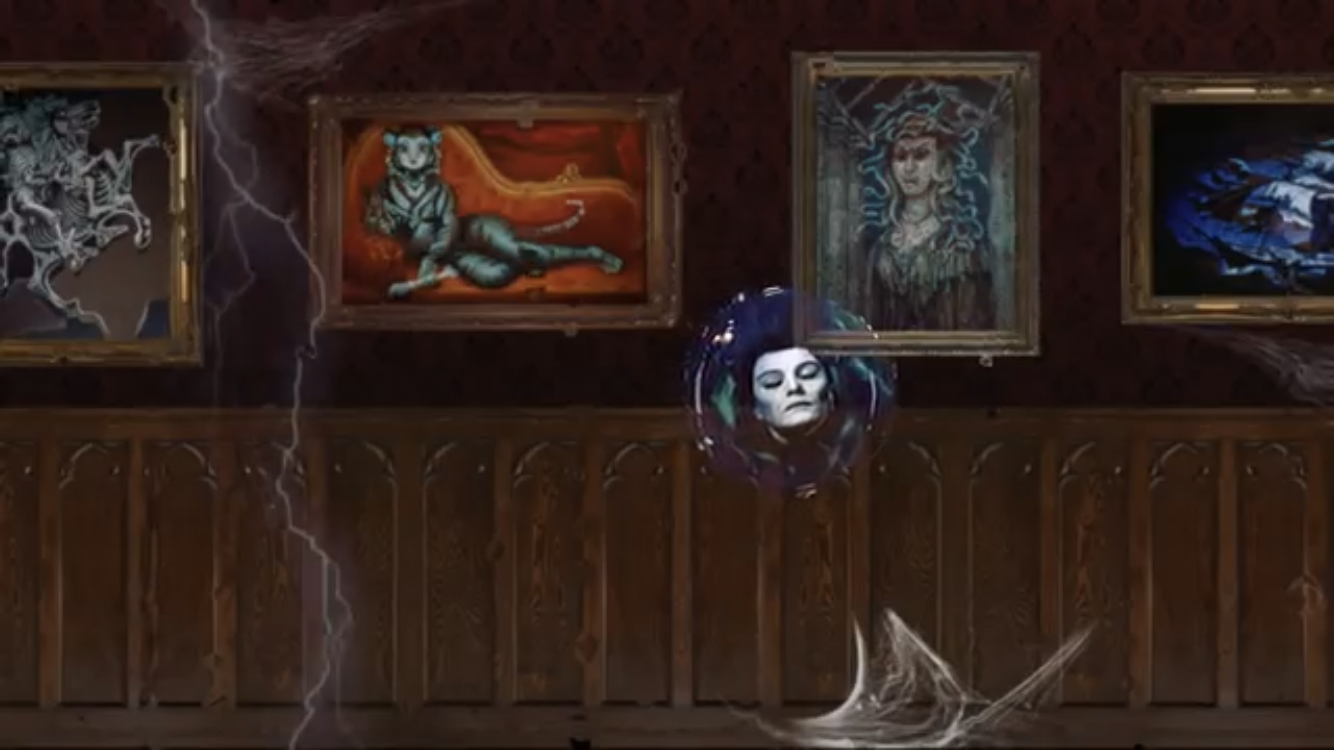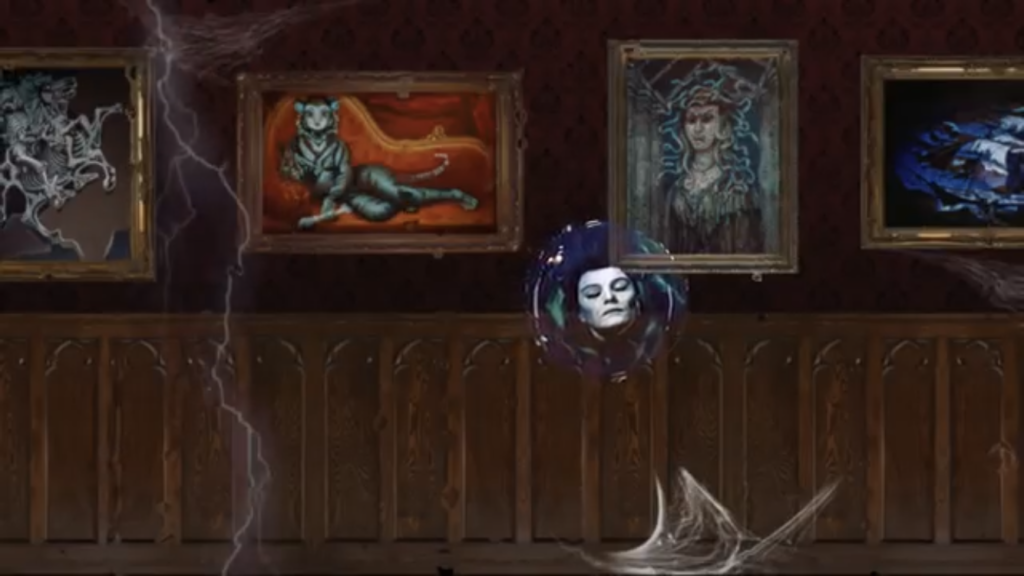 There is also an animated appearance of the Haunted Mansion bride, Constance Hatchaway.
Some other special effects are flickering lightning, the Haunted Mansion animated busts, doom buggies moving across the screen, and ghost footprints walking on the walls.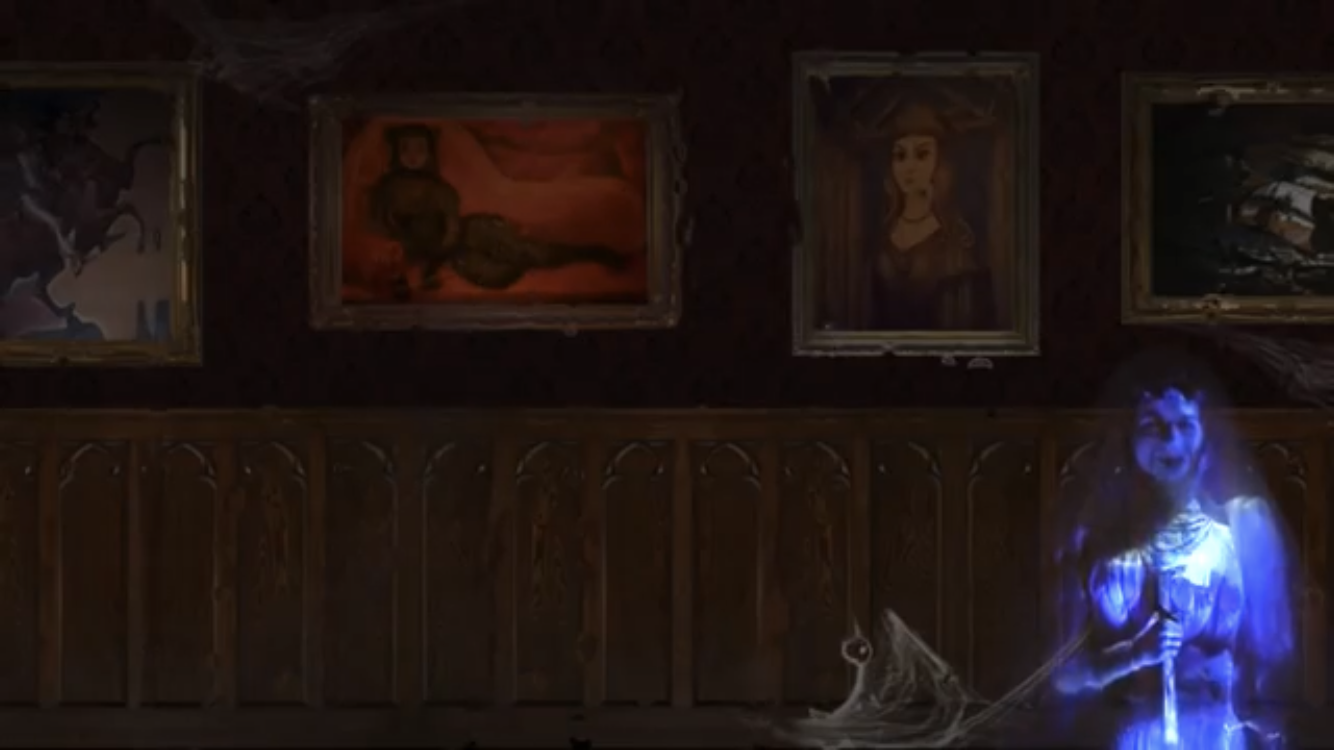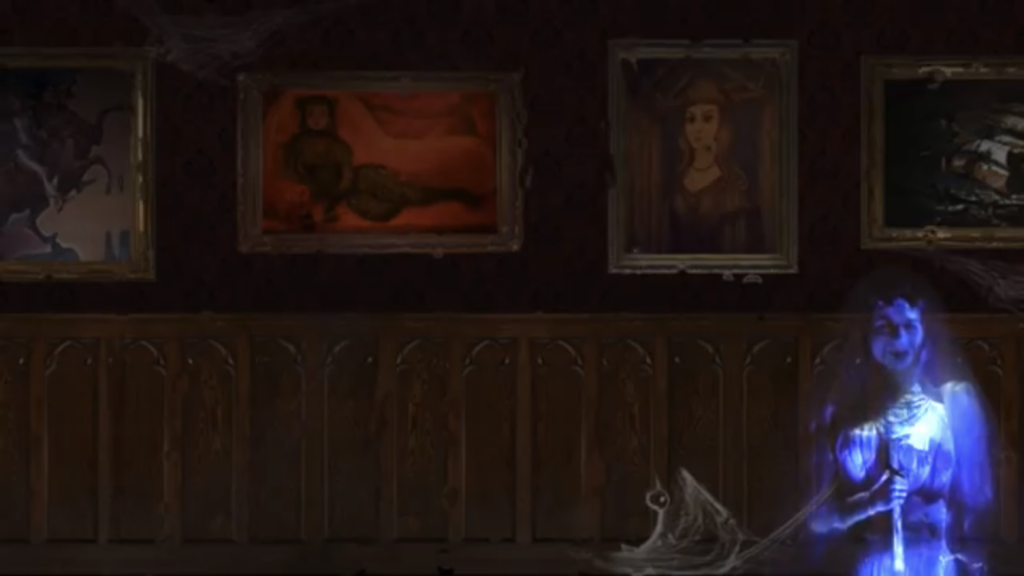 You can play this video continuously for 10 hours to have in the background while working from home or homeschooling children. The rain sounds are super relaxing, and I feel like it would be nice to use to fall asleep.
I plan to have it playing on my smart TV in September and October when I feel like adding a spooky Halloween atmosphere to my home.
Other Videos
Disney Dan has made some other neat ride loop videos. I love this one of a Haunted Mansion Yule Log with a ghost portrait above the fireplace and faint pipe organ music in the background.
This one loops for 4 hours and will be playing in my home next December for sure!
In a departure from the Haunted Mansion theme, Disney Dan also made a 4-hour looped video of exterior footage of Splash Mountain overlaid with sounds of a babbling brook and banjo music.
The water sounds are incredibly relaxing and the music transports you right back to Frontierland and gives you that happy Disney feeling.
Which video is your favorite? Let us know over on the Facebook page!
Ashley Beckwith McKellar
Follow me on Instagram: @disneyparksmom