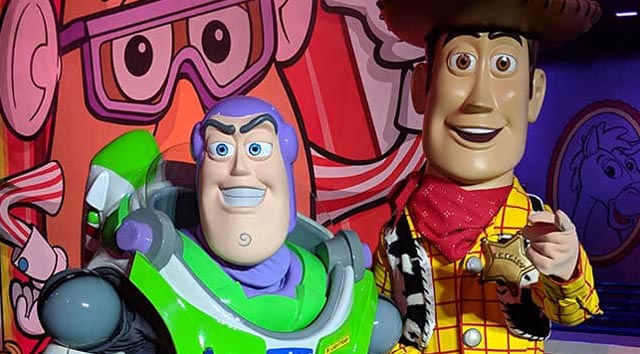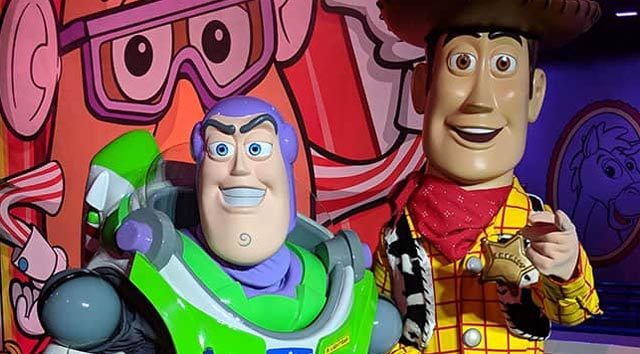 We are on moving on to the next category of characters: Pixar characters! View all the winners from the Classic characters category (including the winner of the very close Goofy and Donald race!), and vote in the next game! Make sure you find the poll in this link so your vote is counted.
Pixar characters are some of the cutest in the bunch. From Dory and Boo to Carl and Mama Coco, this is going to be a tough group to vote through!
Pixar Animation Studios has produced 22 feature films since 1995, bringing amazing stories to life for viewers – both young and old.
Fun fact about Pixar: Brave features the only princess out of all the Pixar films. Although she is usually considered a Disney Princess, Merida actually belongs to Pixar.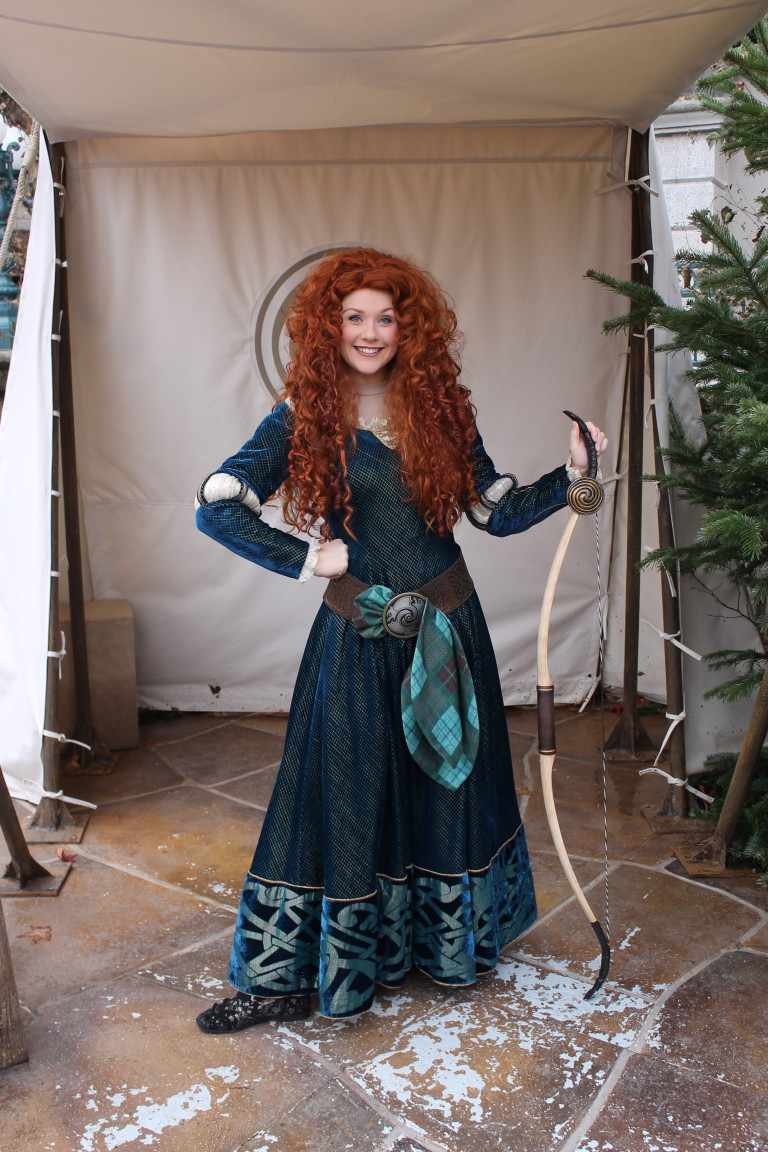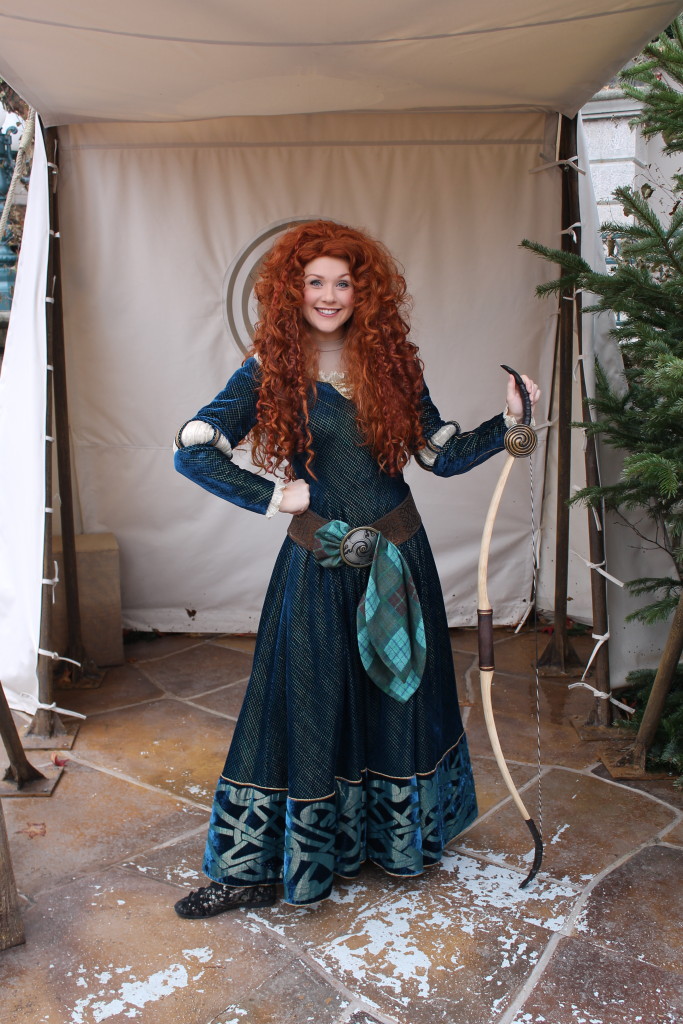 That's where the line in Ralph Breaks the Internet comes from when she is mentioned being from the other studio.
Here's how the tournament works:
Every day at approximately 12:00 pm EST we will post two characters for you to vote on. The link will be sent to Twitter, Facebook (both the official page and Crew group), and your email if you are a subscriber. Find the poll in the link so your vote is counted. Votes in the comment sections are not valid, unfortunately.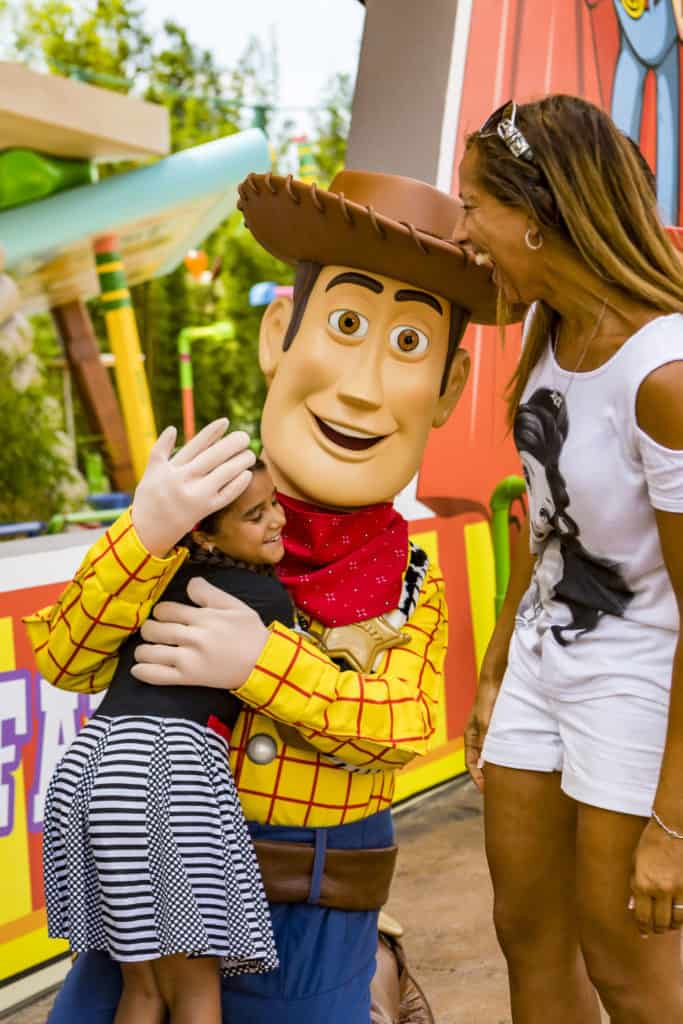 We will work through 4 categories of characters:
Classic Disney characters
Pixar characters
Disney/Pixar villains
Modern Disney characters
The poll will end the following day at 8:00 am Eastern Time. Once we work through the first round in all 4 categories, the winners will advance on to the next round. We will continue this until we have a winner!
Make sure you come back each day and vote!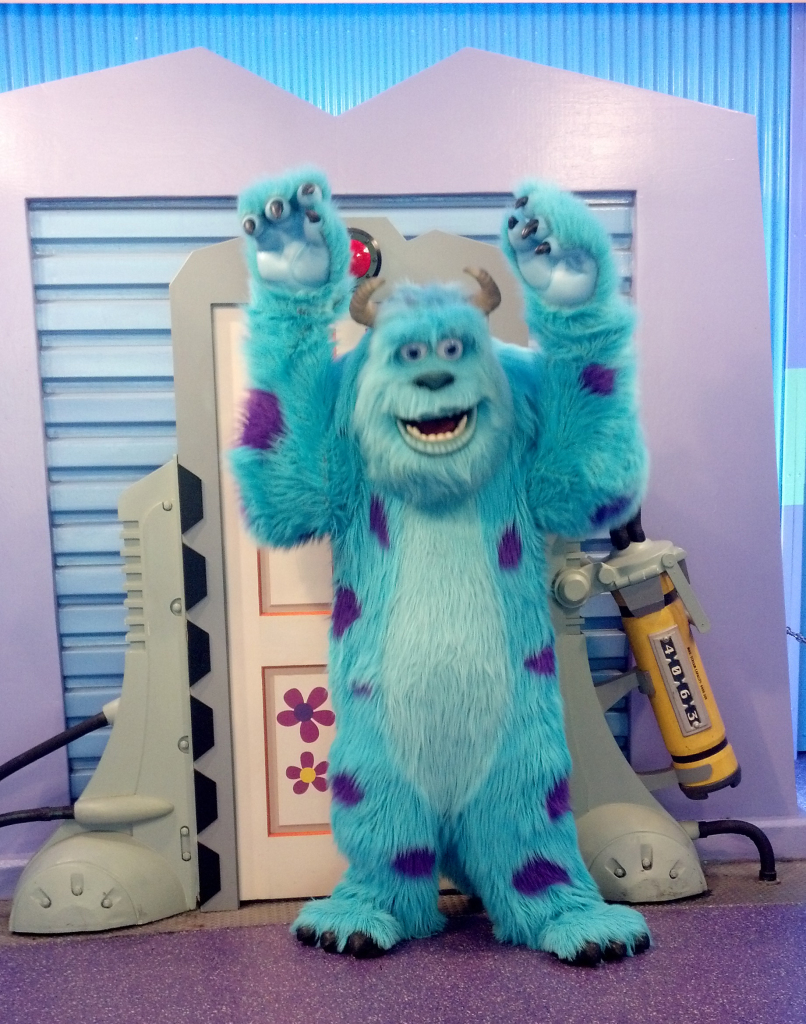 This tournament will be played almost like March Madness, except March is over. So consider this April Character Madness!
Remember, we made the decision to keep Mickey Mouse out of the tournament. While is this was a tough call, we wanted to make sure this was challenging enough. We all know Mickey is our main guy!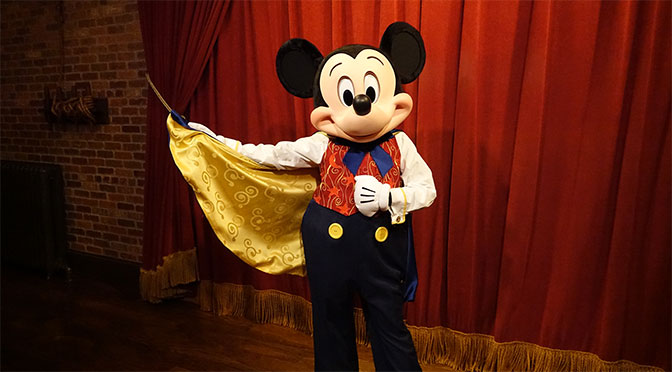 The Character Tournament bracket:
Here are the characters we are voting for in this tournament. You can see the winners each day. Check out all the winners from the Classic category now!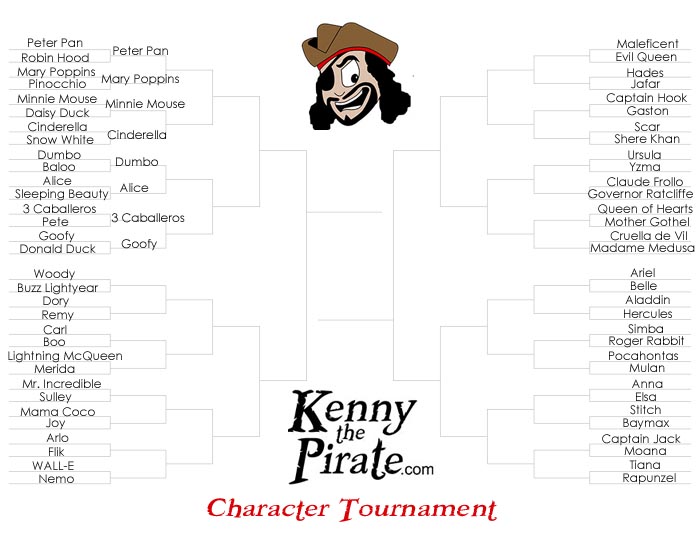 The winner of Round 1 Game 8 was Goofy, by a hair! That was a very close race. Thanks to all who voted!
Cast your vote now for Round 1 Game 9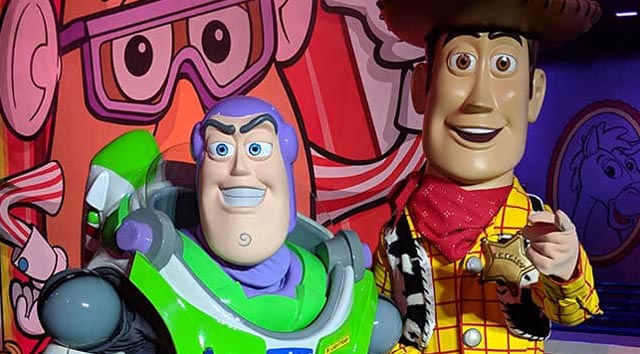 We are going to kick off the Pixar characters portion of the tournament with Woody and Buzz Lightyear! Toy Story was the first Pixar film so it just seems right!
If you feel inclined, head back to Kenny the Pirate's facebook page and let us know who you voted for! We hope you come back every day and join us!