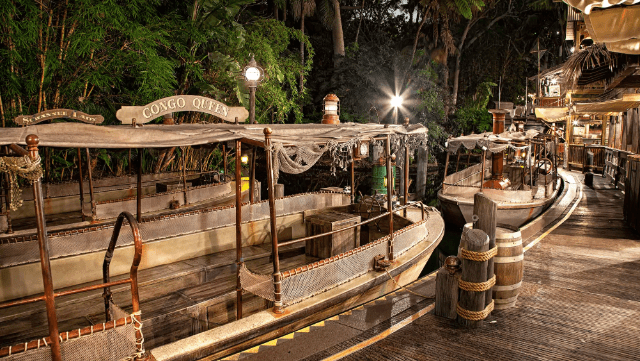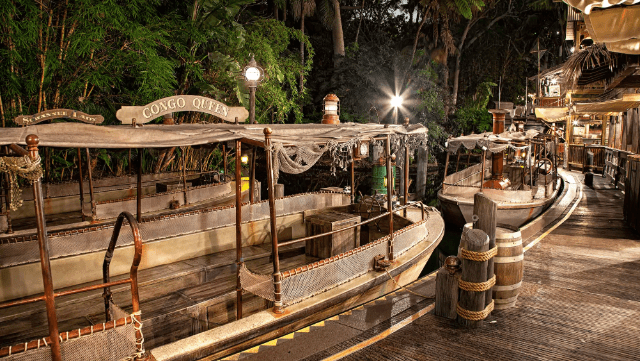 Disney has released a statement regarding a boat sinking on the Jungle Cruise at Magic Kingdom today.
Earlier today, we reported that a boat on the Jungle Cruise attraction sunk.
The incident took place around noon, but the attraction was up and running again by about 2:00 p.m. It was unclear at the time if any incidents were reported.
The person who tweeted the above photo stated the Cast Member on the boat used a radio to call for help, and Disney took care of his wet items.
Also, he is thrilled that he is part of great Disney metaphors – the guides really are swim instructors, and it's possible to see the underside of water on the cruise!
Cast Members helped guide the passengers of the boat safely back onto dry ground and towed the boat away.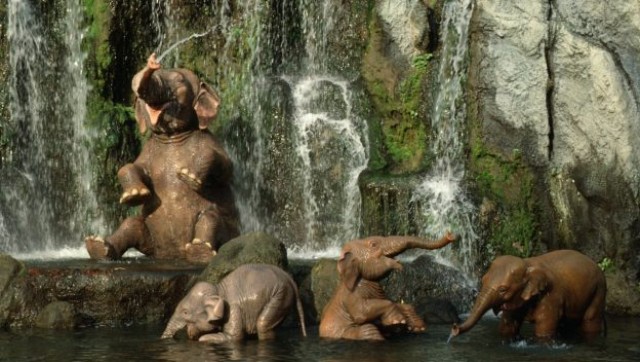 It's worth noting the particular boat involved is one of the two wheelchair-accessible boats. Guests who use wheelchairs may notice longer wait times while the boat is being repaired.
According to Laughing Place (who reached out to Disney for a statement), a spokesperson said the following:
"A boat took on some water. Reedy Creek Fire Department responded immediately to this event. Everyone got out of the boat safely. We worked with guests individually so that they could enjoy the rest of their day in the park. The attraction has reopened."
They did confirm the boat took on some water (obviously), and that Reedy Creek Fire Department got involved for added safety.
We are so glad to hear everyone is okay and that the situation was not serious.
Will this ever stop you from riding Jungle Cruise on an upcoming visit? Let us know on Kenny the Pirate's facebook page.
-Monica