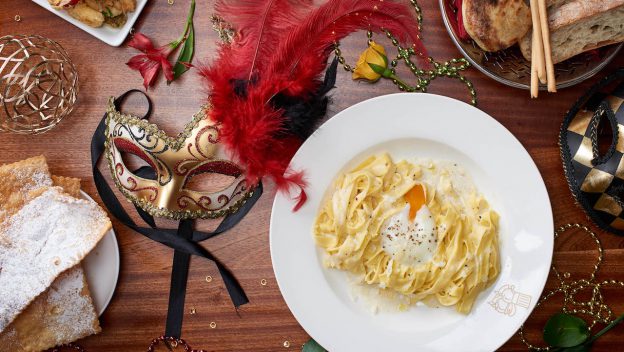 You don't have to stray far from the Disney parks to enjoy Mardi Gras and Carnevale celebrations. Disney Springs will offer some special menu items to celebrate! Read on the find out all the details of where and when you can find some celebratory goodies!
You don't have to travel all the way to the Big Easy to celebrate Mardi Gras or to the canals of Venice to celebrate Carnevale. Disney Springs will be offering its own celebrations with special menu items.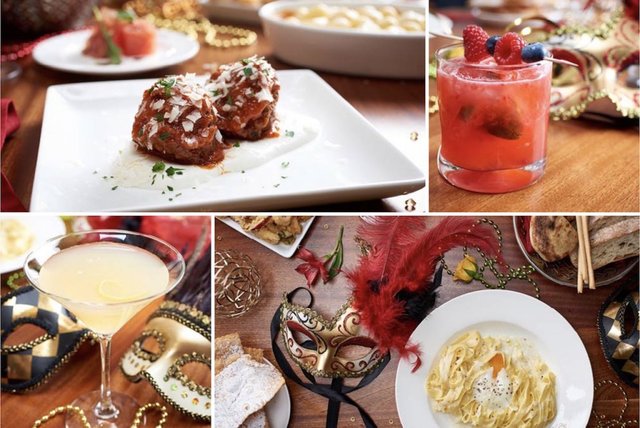 You'll feel like you're walking along the cobblestone streets of Venice at Carnevale, which returns to Maria and Enzo's now through February 29. Every night between 5 and 10 p.m. the restaurant will become a festive atmosphere filled with live entertainment including musicians, balloon artists, and mask painters where you can request your own unique mask to wear during the event.
The Carnevale menu offers Sicilian specialties such as antipasti, salads, soups, pasta, entrees, and more. Drink specials are available for a limited time as well!
Reservations are recommended and can be made on their site or by calling 407-560-8466.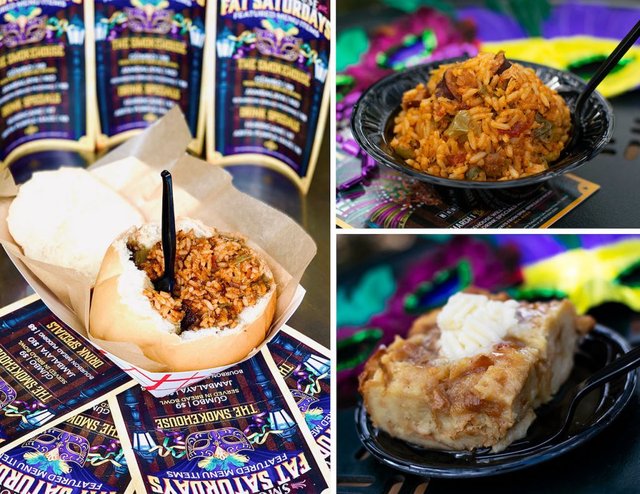 The House of Blues Restaurant and Bar, located on the West Side section of Disney Springs, is celebrating Fat Saturdays all this month with New Orleans style food and music.
On February 15 and 22, from 5-9p.m., join the party by enjoying food and drink specials. Some of the menu items include Bread Bowl Gumbo, Jambalaya, and Bread Pudding at the Smokehouse just outside.
There will also be live music featuring The Brown Bag Brass Band.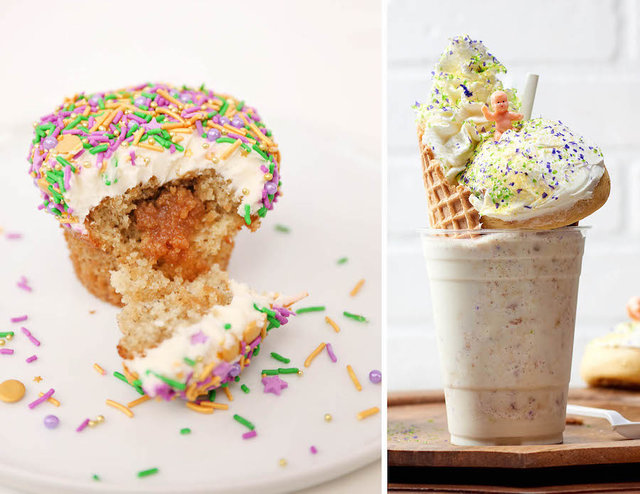 If you're looking for something sweet, Sprinkles Cupcakes is featuring a Bananas Foster Cupcake filled with caramelized banana-infused rum sauce and a vanilla buttercream frosting and Mardi Gras sprinkles on top. The cupcake will be available February 17-March 1.
Or stop over at Vivoli il Gelato and be treated like royalty! Their King Shake is made with cake gelato spun with milk, a waffle cone, a cinnamon roll, and topped with whipped cream.
Disney is not the only Orlando theme park celebrating Mardi Gras! Universal Orlando has a special event, too! Get all the details HERE.
Heading to Disney Springs soon? Which of these special offerings are you excited to try? Let me know below or share your thoughts on Kenny the Pirate's Facebook page. You can also share with friends using the blue Facebook button below!
Tara Duarte
Source: Disney Parks Blog