Who is still loving Baby Yoda?! If you want to wear your "Baby Yoda" pride, you can head to Animal Kingdom to find a Mandalorian Spirit Jersey and more.
Baby Yoda is just so adorable! He has been the break out star of season one of The Mandalorian. Fans have been scrambling to find official apparel and accessories to show off their love for the cute little guy.
You may remember, shortly after The Mandalorian premiered on Disney+, some mediocre (at best) shirts became available for fans to wear. It seems as if Disney was rushing to get something out.
Since then, they have gotten a bit better by collaborating with various companies for Baby Yoda products. They even put out their own plush Baby Yoda. You can still preorder your very own Baby Yoda doll, which will ship later next month.
Baby Yoda Spirit Jerseys have been spotted at Animal Kingdom today by our very own pirate! And, it's a really pretty mint color, featuring our favorite child on the front.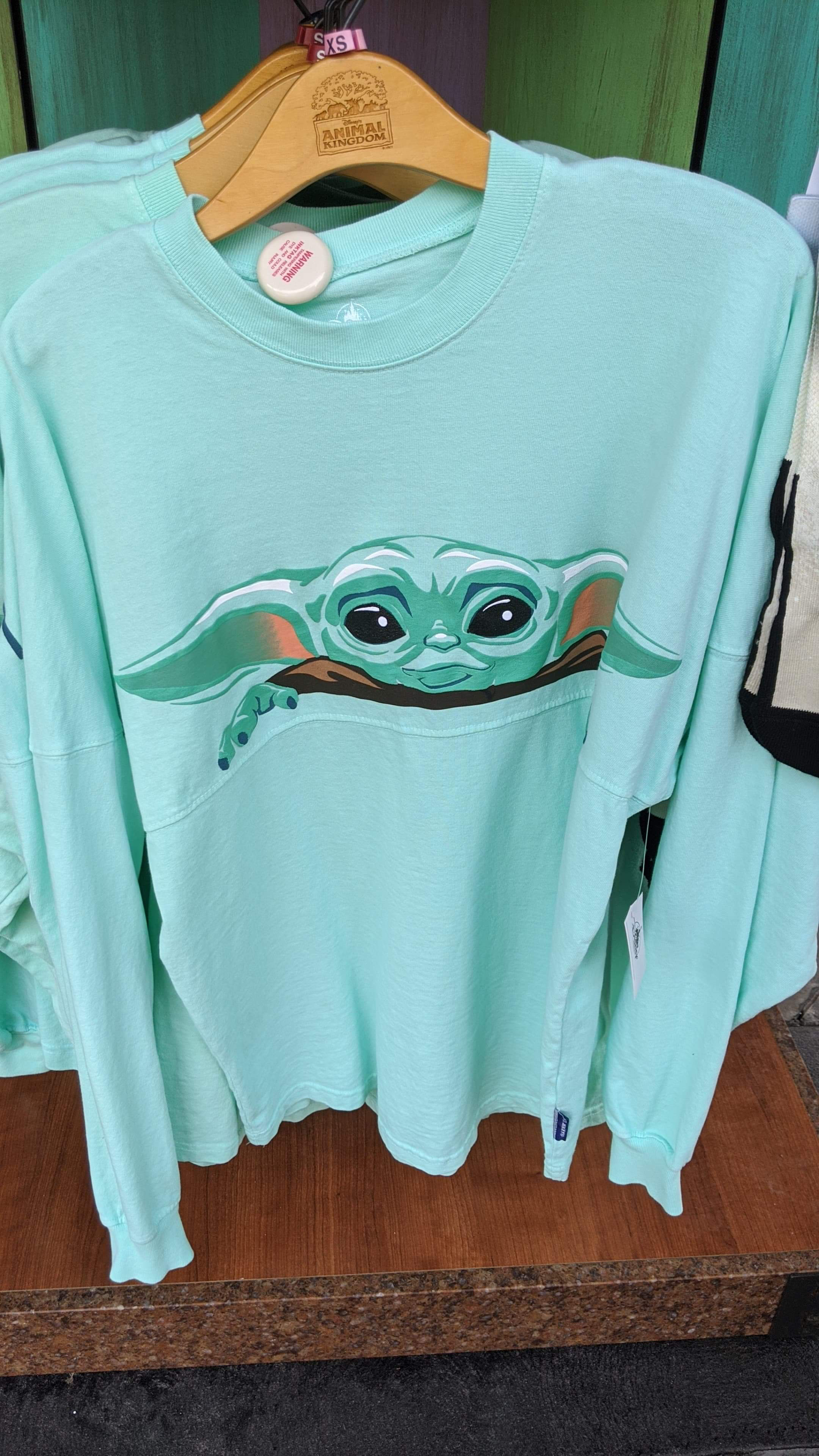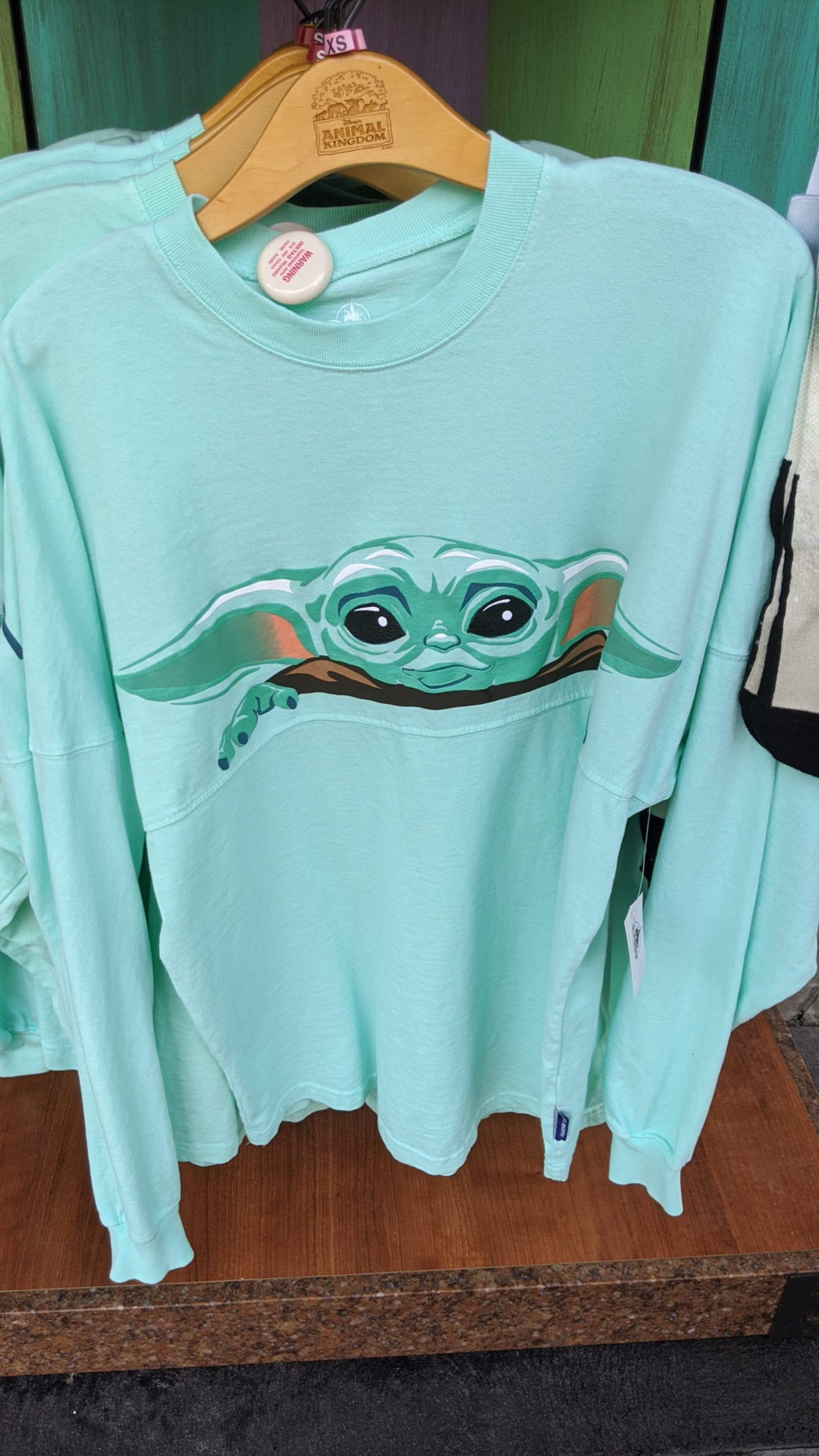 On the back, Star Wars is printed at the very top with The Mandalorian directly beneath it in a deeper blue color. This Spirit Jersey is priced at $69.99.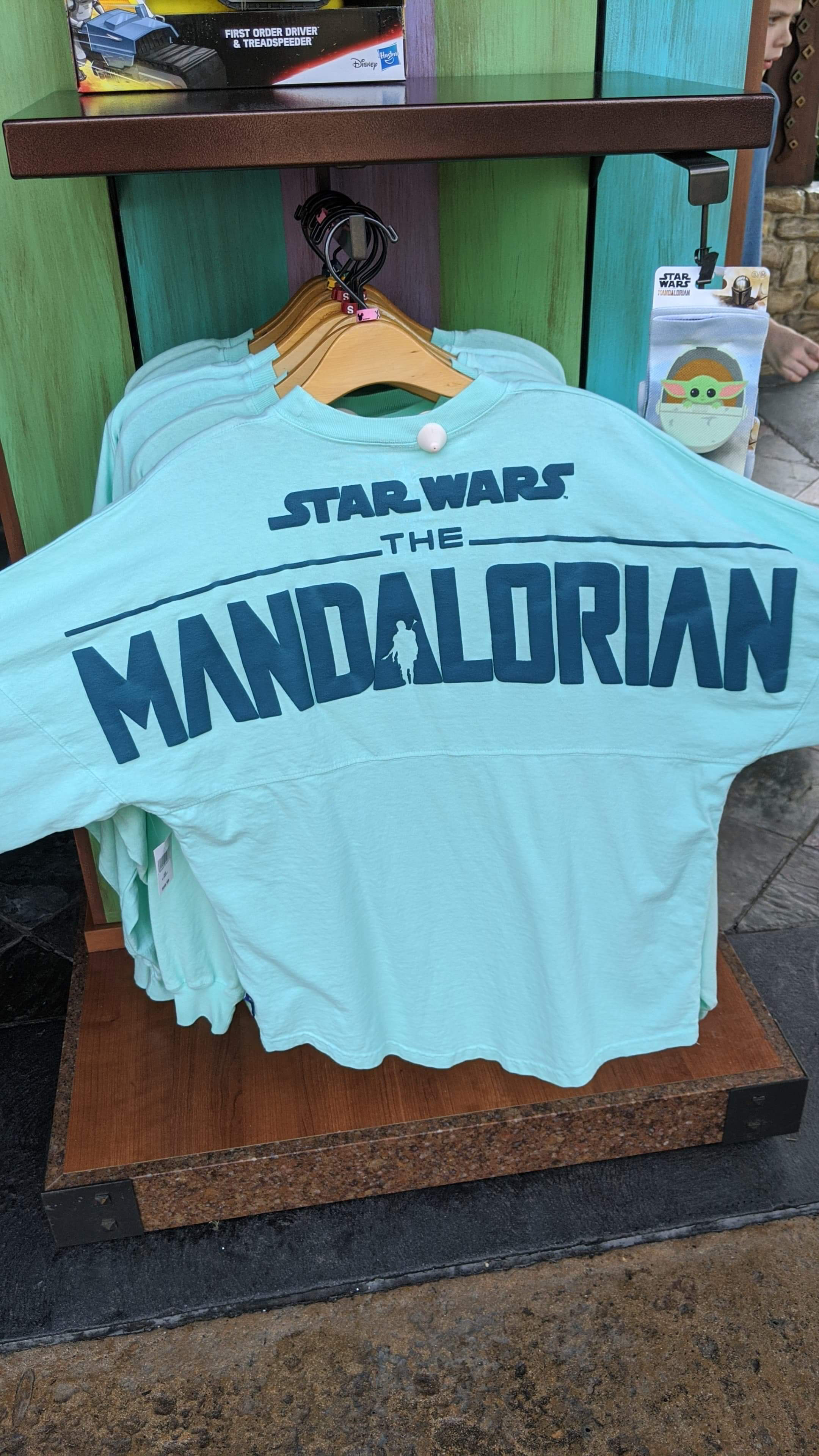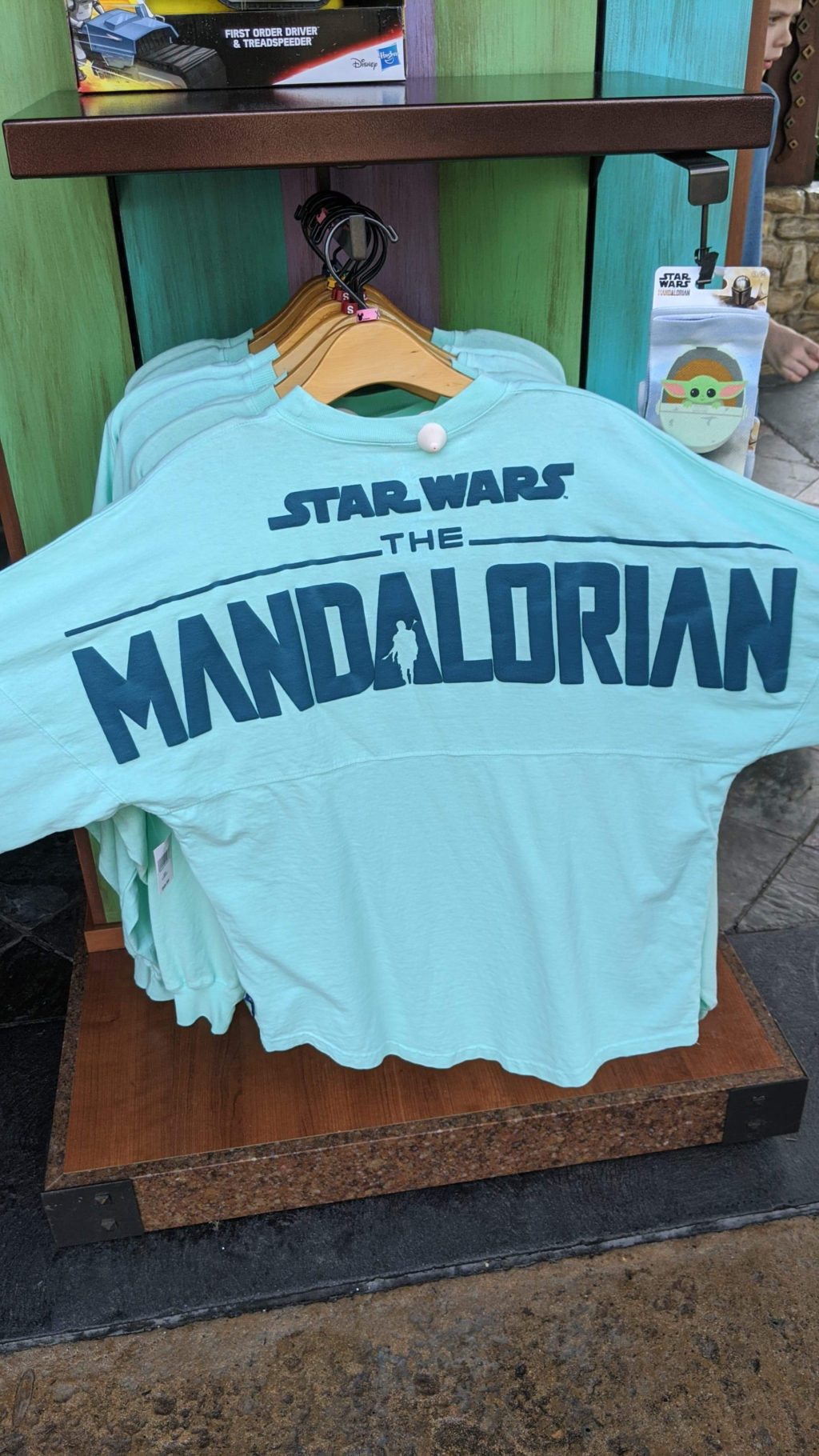 If you need some adorable Mandalorian socks, located on the same rack as the Spirit Jersey, is a pair of Baby Yoda socks! He is sitting up towards the top, and the words "The Mandalorian" are printed at the bottom. These are some fun socks and are priced at $16.99.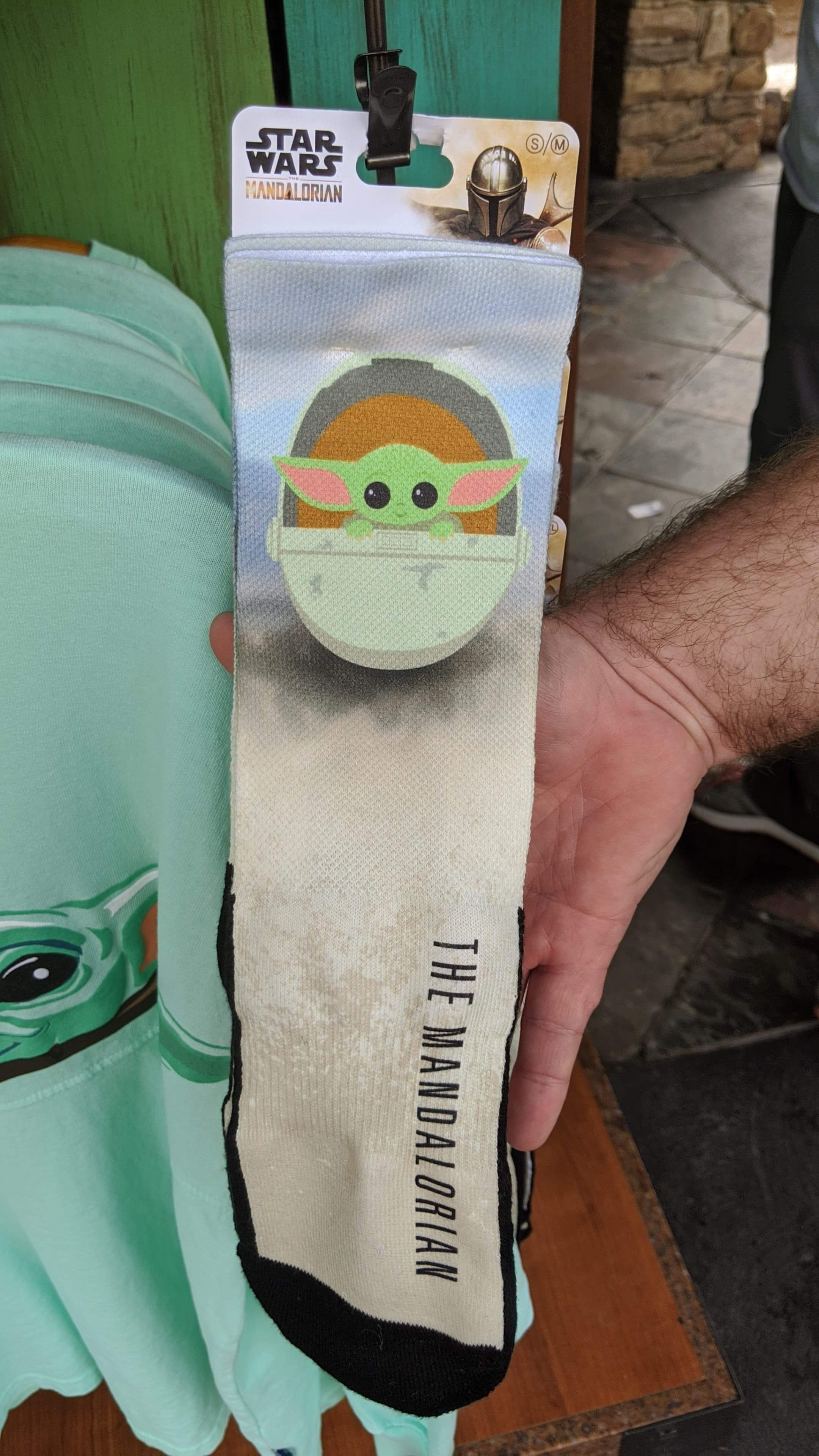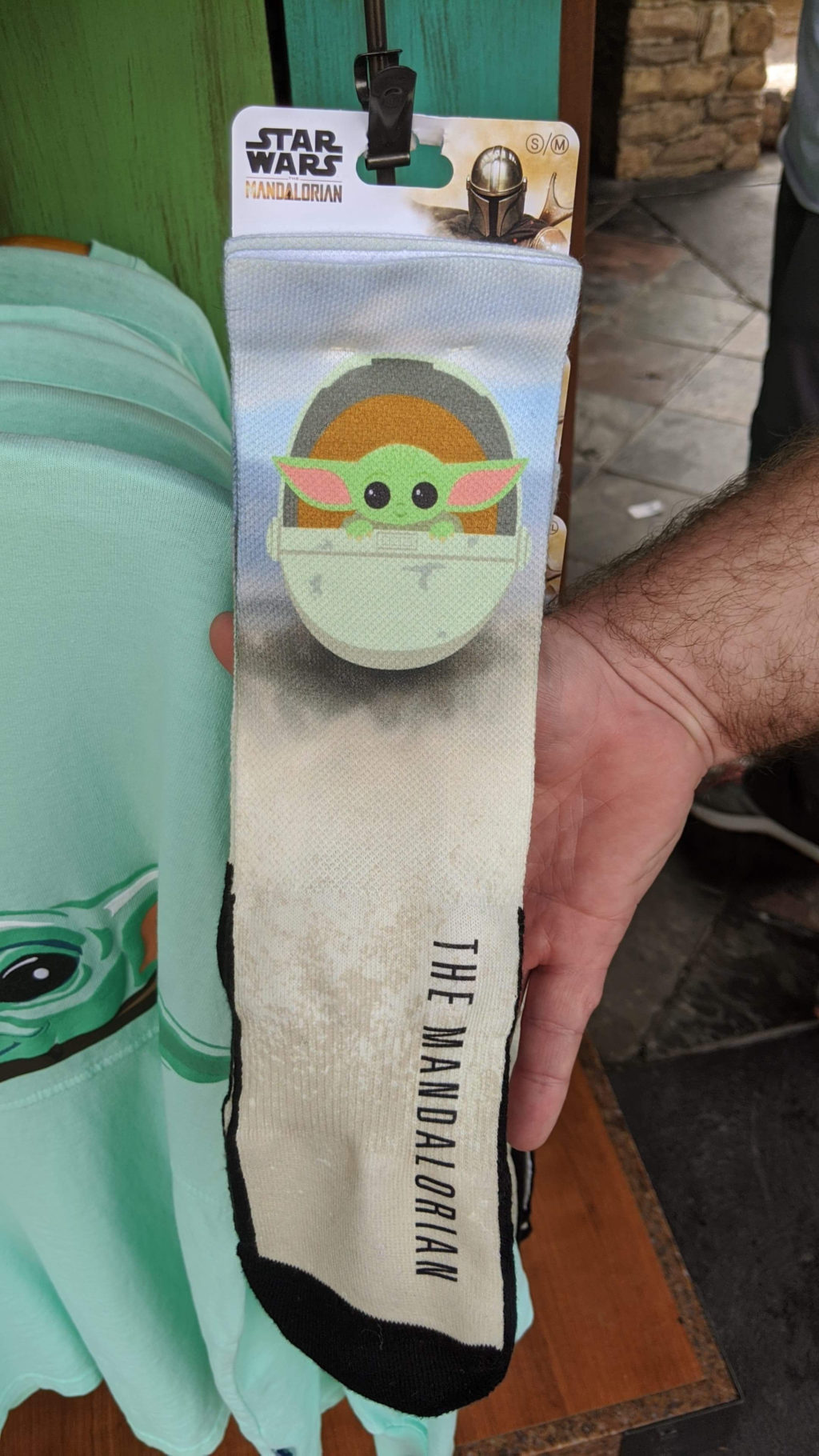 Both the Spirit Jersey and the socks were found at Riverside Depot in Disney's Animal Kingdom. Riverside Depot is located inside Discovery Trading Company.
Unfortunately, neither of these items are available on shopDisney.com so you'll have to wait until you are visiting Animal Kingdom to purchase.
What's your favorite Baby Yoda item you've purchased? Share photos with us on Kenny the Pirate's facebok page!
-Monica S.