Are you planning a trip to Epcot this holiday season? As in years past Chip 'n' Dale are so excited about the holidays that they can be caught in Christmas wreaths all throughout the World Showcase foraging for Christmas ornaments that they can use on their Christmas tree.
Do you want to join them on their Christmas Tree Spree?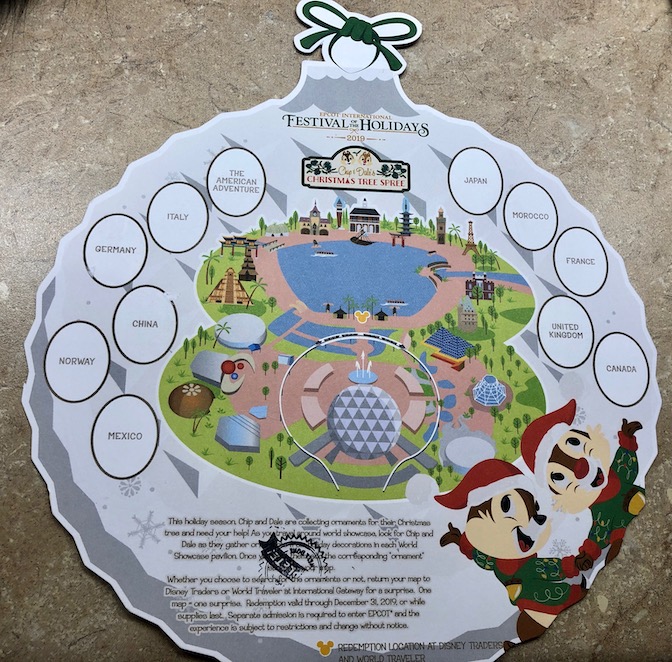 How To Join The Fun
To get started in on the fun you will need to purchase a map for $6.99 (plus tax) at either Disney Traders or World Traveler at International Gateway.
On the front side of the map you will see Chip 'n' Dale with a map of the World Showcase. On the back of the map, you will find stickers of items that Chip 'n' Dale will be holding at each of the World Showcase locations.
When you find those adorable chipmunks simply affix the corresponding sticker to that location.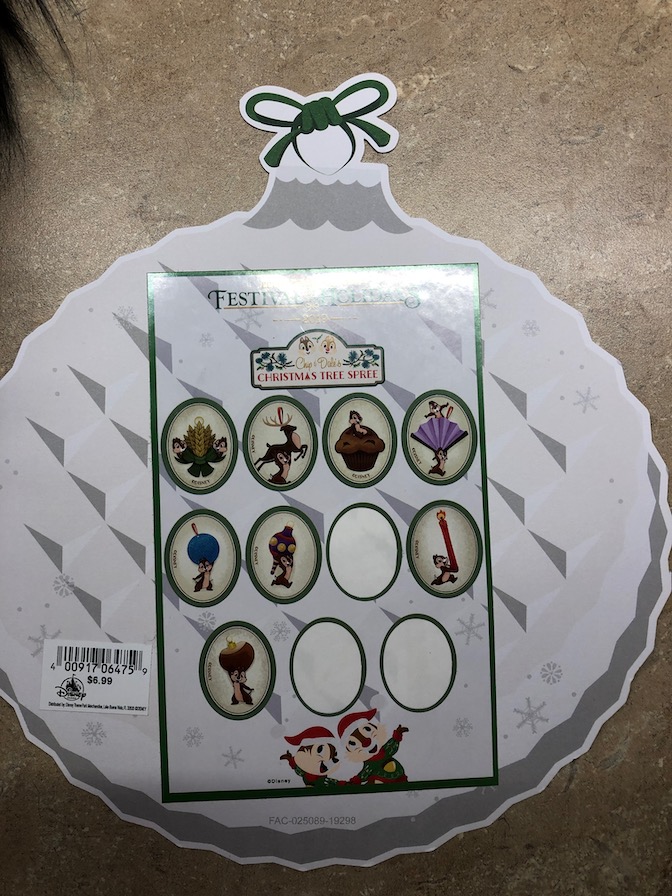 The chipmunks are very creative in where they can be found. Look for a large green decorated wreath with those two adorable chipmunks on buildings both high and low and in storefront windows.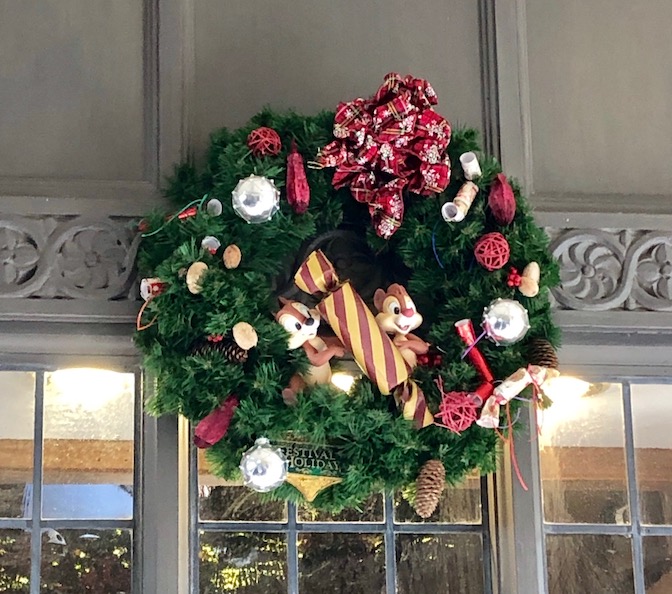 Your Prize
After you have found Chip 'n' Dale all throughout the World Showcase you may show your completed map to Disney Traders or World Traveler at International Gateway for your reward.
This year they are offering one ornament for one completed map. The ornaments that were available the first week in December were Chip 'n' Dale or Mickey and Minnie. The maps and ornaments are available while supplies last.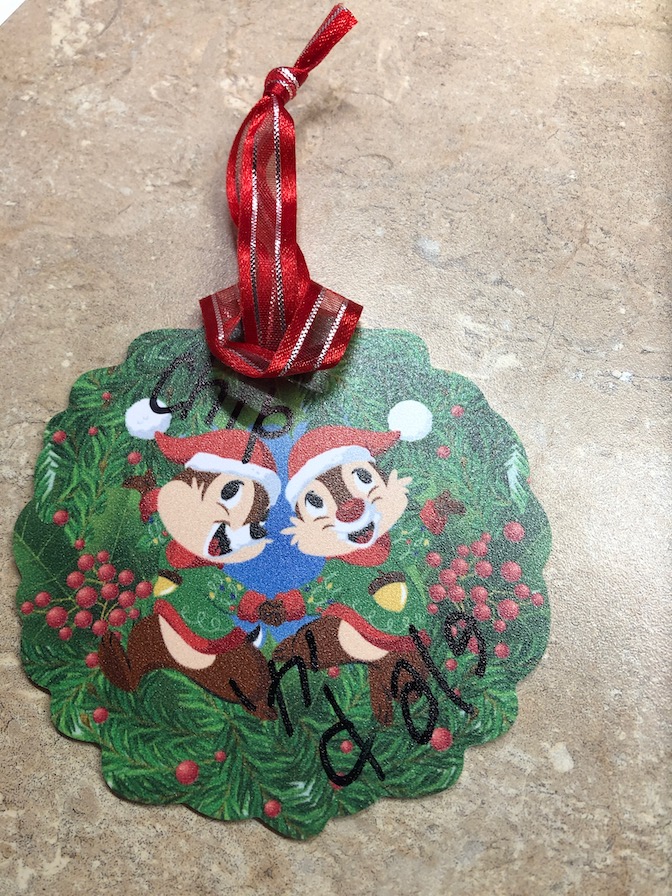 The original ornament did not include the signatures of Chip 'n' Dale. Later in the evening I visited with my favorite chipmunks at Garden Grill and had them sign my ornament.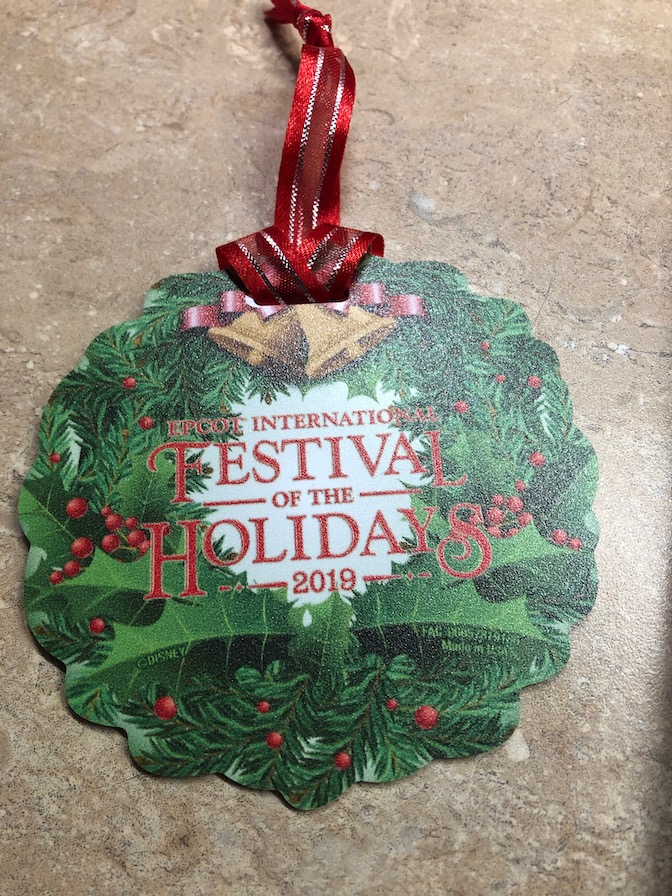 Enjoy More Holiday Fun In Epcot
While you are racing around chasing after Chip 'n' Dale, make sure to grab a Festival of the Holidays Passport.
This passport will help highlight the storytellers and special food offerings in each land throughout the World Showcase.
I greatly enjoyed the storytellers in each of the pavilions who would share either stories, dancing, or songs that are traditional to their country. It was such a rich and immersive experience that you will not want to miss any of these wonderful offerings.
I began my journey in Mexico around noon and I was able to work my way around the showcase and experience almost all of the storytellers.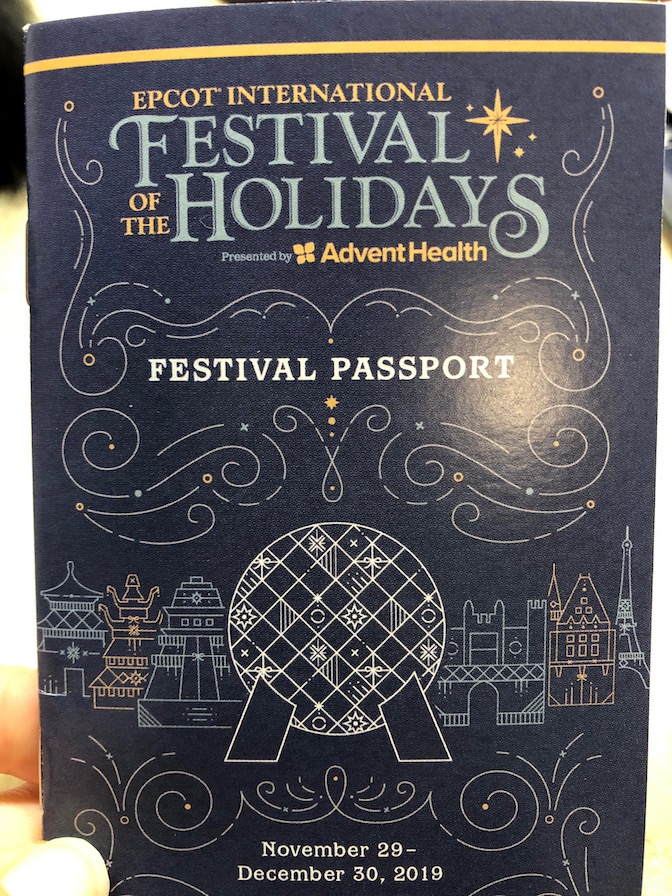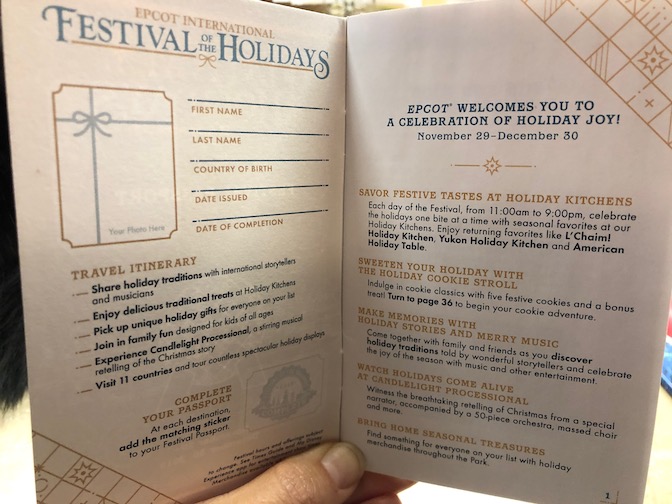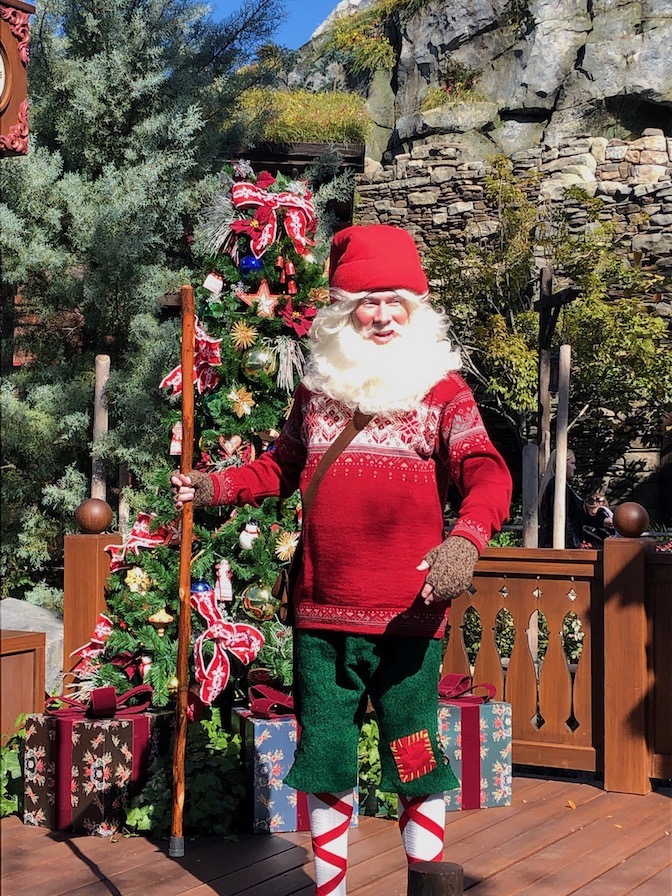 Got a Sweet Tooth?
On the back page of the Festival Passport, you can participate in a "Cookie Stroll" throughout the World Showcase. You simply purchase 5 cookies from any of the locations listed on the passport. Once you have 5 stamps from 5 purchased cookies, bring your stamped passport to "Sweets and Treats Holiday Kitchen" to claim your complimentary Santa Mickey sugar cookie.This stroll may be completed at anytime throughout the Festival of the Holidays showcase and may be completed over multiple days.
The cookies include:
Bavaria Holiday Kitchen (Germany): Linzer Cookie
American Holiday Table (America): Gingerbread Cookie
Yukon Holiday Kitchen (Canada): Peppermint Pinwheel Cookie
Feast of the Three Kings (Mexico): Chocolate Crinkle Cookie
L'Chaim Holiday Kitchen (Between Morocco and France): Black and White Cookie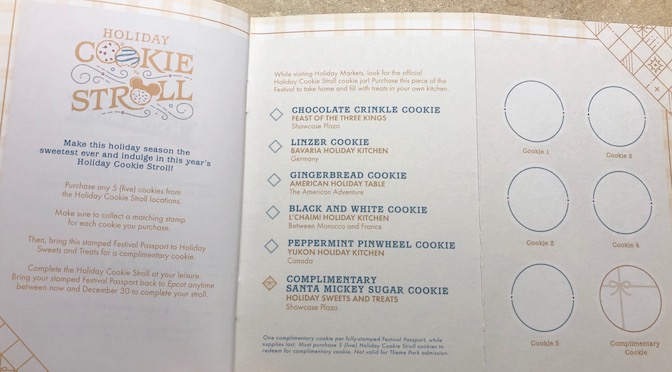 There are so many fun ways to celebrate
Be sure to visit Character Locator to read about all the other activities that take place during International Festival of the Holidays. There are menus, showtimes, and so much more.
Also, if you want to see another option for a festival passport, check out a FREE pdf printable for International Festival of the Holidays that one of our other writers created.
Have you done Chip & Dale's scavenger hunt?
Are you planning a vacation? Reach out to our trusted travel agency sponsor Authorized Disney Vacation Planner
Mouse Class Travel
!