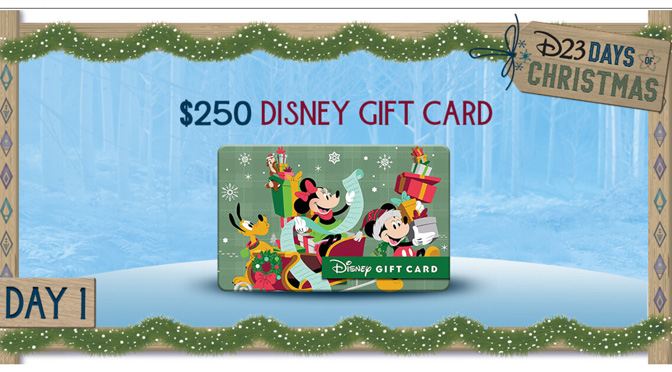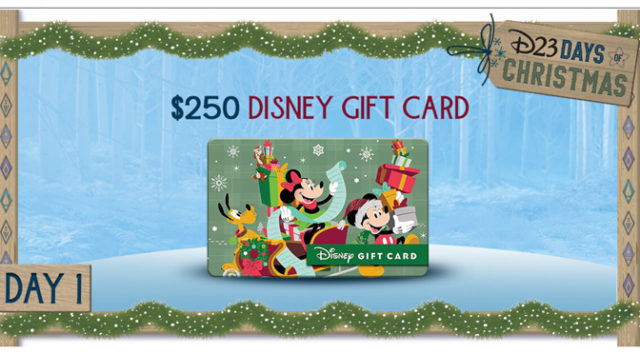 Celebrate the season with D23 Days of Christmas—the merriest time of the year!
They're bringing holly, jolly, and magic this holiday season with daily content made especially for you, plus a pretty awesome giveaway!
Enjoy flurries of fun with stories of wonder and delight—and daily giveaways that'll make all your wishes come true! Be sure to check the D23 Christmas site for updates and ways to win very merry prizes.


To kick off D23 Days of Christmas, D23 is giving away at $250 Disney gift card! Perfect for Christmas shopping or putting towards your Disney vacation.
Head over HERE to enter!
Ready for some magical Disney shopping this holiday season? From splurging on Disney must-haves to spending a Fantasmic! day at a Disney Resort, the Disney Gift card makes the possibilities endless.
Whether you want to give the gift of Disney to a friend or fill your stockings with Disney store merch, D23 has you covered.
The giveaway ends on December 7 so you have plenty of time to enter!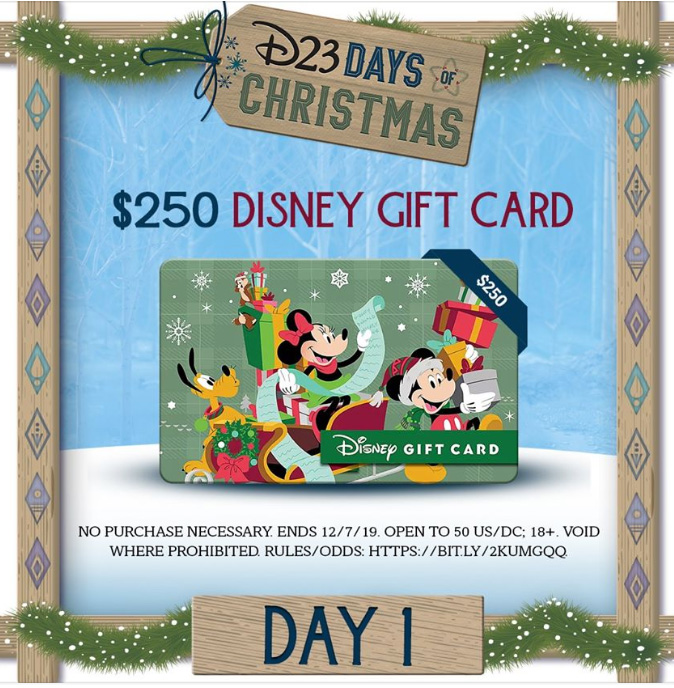 There are some rules you have to follow in order to be entered. You must be signed in as a D23 member to participate. General membership to D23 is free! Make sure you sign up or log in before entering.
No purchase or payment is necessary to enter or win the prize, nor will a purchase improve your chance of winning.
You must be 18 years old and live in the United States or a US territory in order to be eligible to win.
Other guidelines and rules can be found HERE.
If you can't enter or don't win, do not worry! There are a few discounts on Disney gift cards that you can take advantage of. There is currently a 6% discount and 10% discount to help you complete your Christmas shopping or get a discount on your vacation.
What would you do with a $250 Disney gift card? I would put it towards our upcoming Disney vacation! Drop me a line below or on the facebook page!
-Monica S.