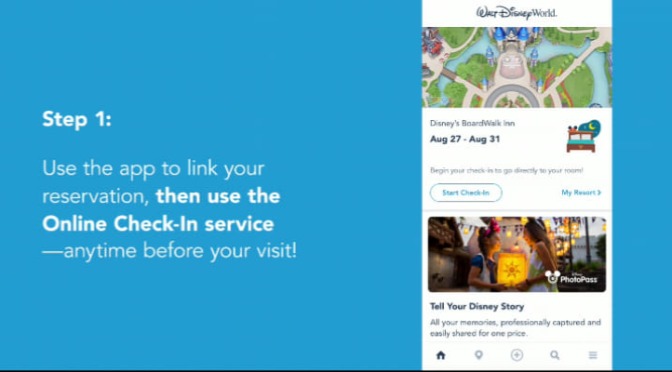 Disney recently launched a new update for the My Disney Experience app, making it even easier for guests to opt into the "Service Your Way" program directly through the app. This service allows the guests to decline "mousekeeping" in exchange for a Disney gift card.
As part of the "Service Your Way" program, guests can opt-out of housekeeping services, during their stay, and in exchange receive a Disney gift card for varying amounts depending on the length of their stay.
This gift card is delivered electronically and typically arrives within a few hours via the guest's email.
Prior to this most recent update to the My Disney Experience app, guests who wished to participate in the "Service Your Way" program had to visit the front desk of their Resort to opt into this program.
Disney has now made this even easier for guests. Updates to the My Disney Experience app now allow guests to opt into this program in the online check-in section of the app.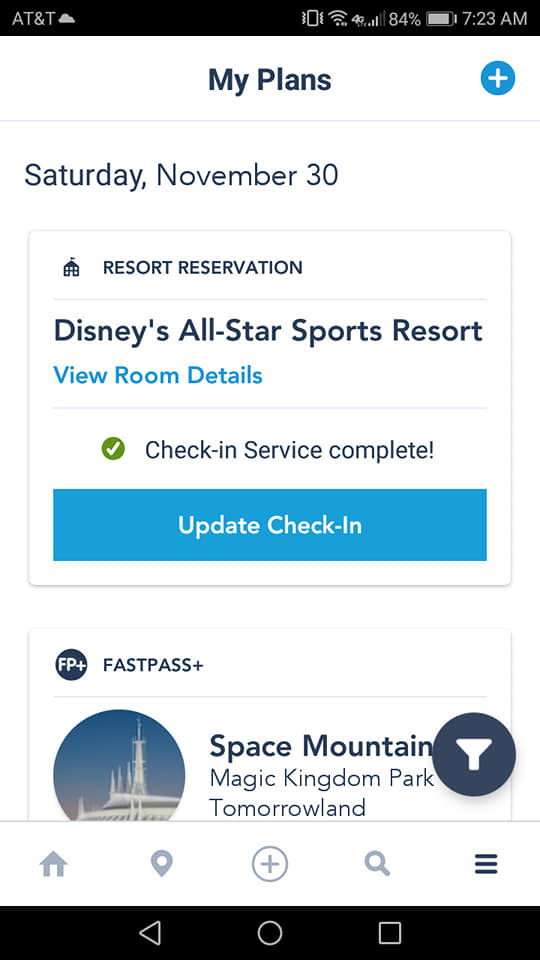 When completing your online check-in via the app or if you've already done the online check-in, simply click on "online check-in" or "update check-in."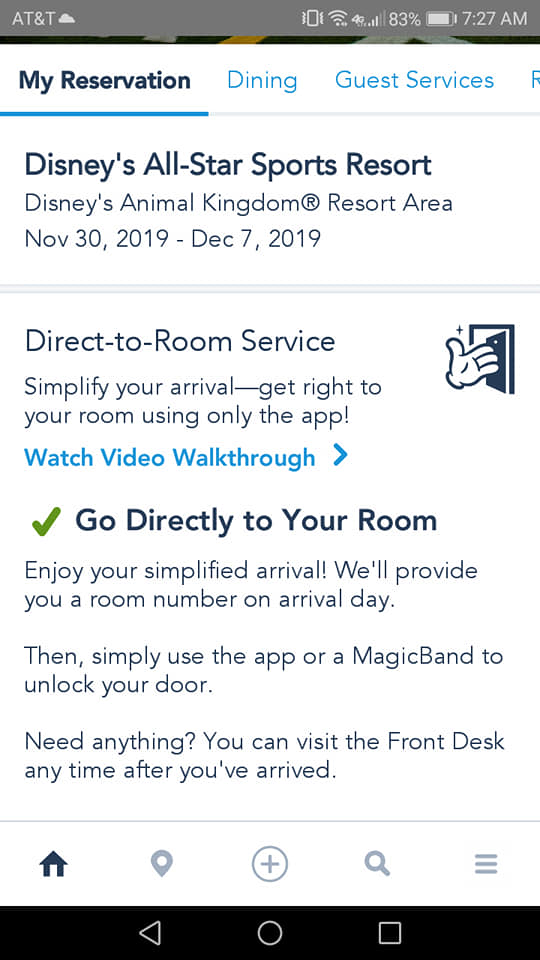 In the "Under Reservation" tab guests will also now find a new walkthrough video of Disney's "Direct to Room" service that has been offered for a few years.
This option allows guests to be texted or emailed their room assignment sometimes prior to their arrival. Guests save time by bypassing the desk check-in with this option.
Disney has added additional features as well as an update to the landing page for each resort.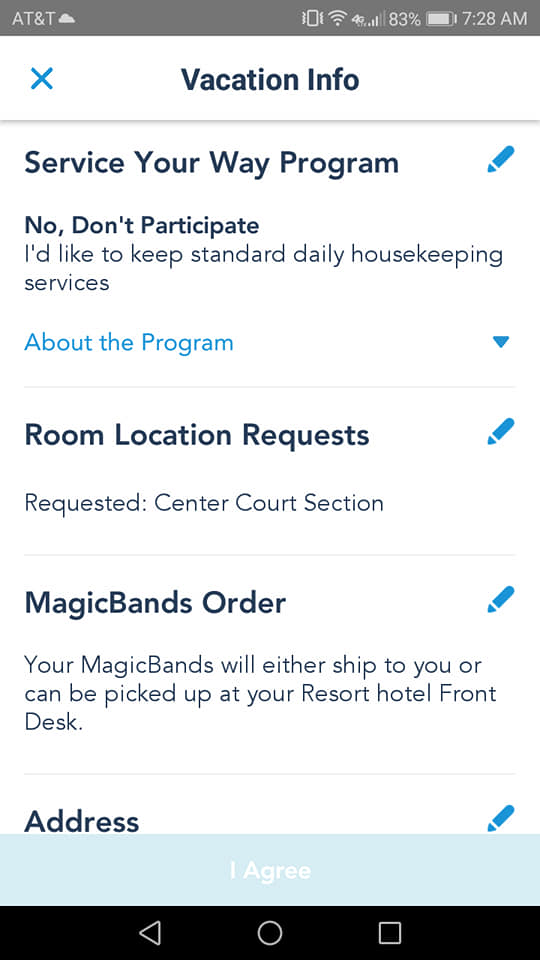 During the online check-in process, guests will now see an option to participate in the "Service Your Way" program.
Disney has also included a very clear description of the program as well as examples of gift card amounts.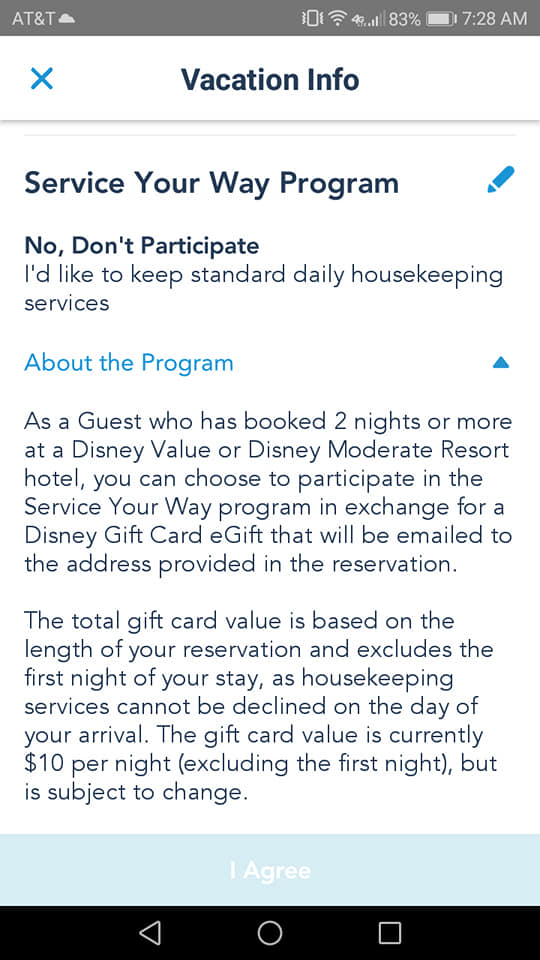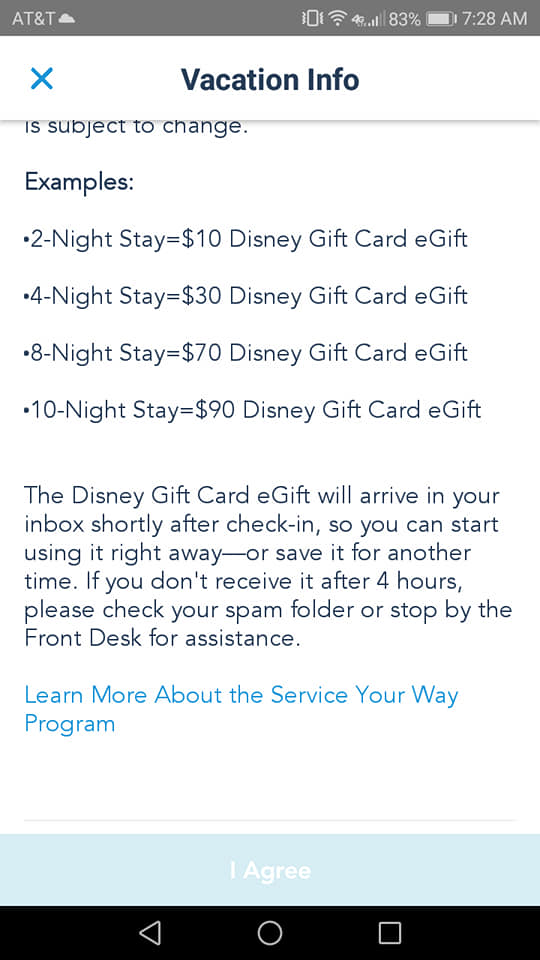 Guests who decide to participate in this "Service Your Way" program will not receive housekeeping services during their entire stay. Fresh towels and toiletry refills can be requested daily by contacting housekeeping.
It's also important to note that Disney will still conduct security checks on each room daily. If guests would like, they can request a general time of day for their room check to be done.
With these new My Disney Experience app updates, Disney has made it more convenient than ever to have a magical vacation! Did you know that Character Locator has many of the features that are lacking in MDE, though?
Check out how Character Locator and My Disney Experience work together to give you a great vacation!
What do you think of this program and these new app updates? I'd love to hear your thoughts. Comment below or on Facebook.
-Jeanie W.