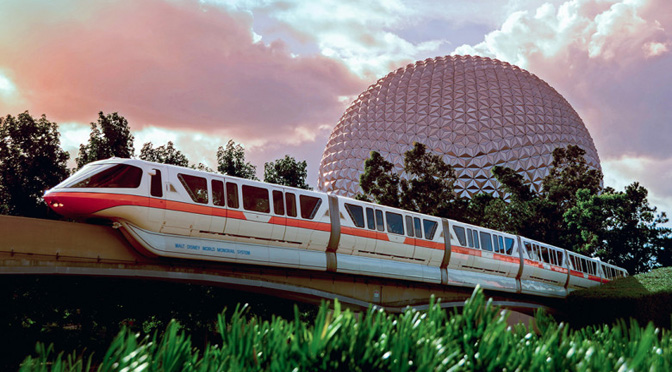 It seems these days that everywhere you go, people are using acronyms and abbreviations for just about everything.  Well, talking about Disney is no exception!  Are you confused in Disney chat groups and reading Disney blogs?  We are here to help!
Ever come across something like this?
"I'm so excited I scored a PPO ADR for BOG.  I'm hoping after we eat I can hop in line for 7DMT before the RD crowds get there!"
 Let me translate for you!
"I'm so excited  I scored a pre-park opening Advanced Dinner Reservation for Be Our Guest.  I'm hoping after we eat I can hop in line for 7 Dwarfs Mine Train before the Rope Drop crowds get there!"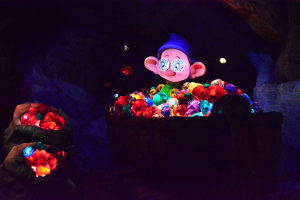 Here are a few more abbreviations to help you out.
7DMT – Seven Dwarfs Mine Train
ADR – Advance Dining Reservation
AK – Disney's Animal Kingdom
AKL – Animal Kingdom Lodge
AoA – Disney's Art of Animation Resort
AP – Annual Pass
ASS – Alien Swirling Saucers
BatB – "Beauty and the Beast" – Live on Stage
BB – Blizzard Beach water park
BC – Beach Club Resort
BCV – Beach Club Villas
BLT– Disney's Bay Lake Towers at the Contemporary
BOG – Be Our Guest Restaurant
BTMR – Big Thunder Mountain Railroad
BW – Disney's BoardWalk
BWI – Disney's BoardWalk Inn
CB – Character Breakfast
CBJ – Country Bear Jamboree
CBR – Disney's Caribbean Beach Resort
CL – Character Locator
CM – Cast Member
CP – Candlelight Processional
CP – College Program
CP – Crystal Palace
CRT – Cinderella's Royal Table
CSR – Disney's Coronado Springs Resort
DAH – Disney After Hours
DAK – Disney's Animal Kingdom
DAKL – Disney's Animal Kingdom Lodge
DCL – Disney Cruise Line
DDP – Disney Dining Plan
DHS – Disney's Hollywood Studios
DL – Disneyland
DLP – Disneyland Paris
DLR– Disneyland Resort
DME – Disney's Magical Express
DS – Disney Springs
DVC – Disney Vacation Club
EC – Epcot
ECV – Electric Convenience Vehicle (electric wheelchair/scooter)
EE – Expedition Everest
EMH – Extra Magic Hours
EMM – Early Morning Magic
EWP – Electrical Water Pageant
EE or ExE – Expedition Everest
F&G – Epcot Flower and Garden Festival
F&W – Epcot Food & Wine Festival
FoTLK – Festival of the Lion King
FOP – Flight of Passage
FP – FastPass
FP+ – FastPass Plus
FRL – Frontierland
FtW – Fort Wilderness
FW – Future World (Epcot)
GE –Galaxy's Edge
GF – Disney's Grand Floridian Resort and Spa
GR – Guest Relations 
GS – Guest Services
HEA – Happily Ever After (Fireworks Show at the Magic Kingdom)
HM – The Haunted Mansion
HM – Hidden Mickey
HoP – The Hall of Presidents
HS – Disney's Hollywood Studios
IASW – "It's A Small World"
IG – International Gateway
JC – Jungle Cruise
KtP – Kenny the Pirate
M&G – Meet and Greet
MB – Magic Bands
MDE – My Disney Experience (mobile app)
ME – Disney's Magical Express
MK – Magic Kingdom
MM – Memory Maker
MNSSHP – Mickey's Not-So-Scary Halloween Party
MVMCP – Mickey's Very Merry Christmas Party
NRJ – Na'vi River Journey (Animal Kingdom)
OKW – Disney's Old Key West  Resort
PC or Pop – Pop Century Resort
PH – Park Hopper
PoC – Pirates of the Caribbean
POFQ – Port Orleans French Quarter
Poly – Disney's Polynesian Village Resort
PotC – Pirates of the Caribbean
QS – Quick Service meal 
RD – Rope Drop (park opening)
RnRC – Rock 'n' Roller Coaster
RoL – Rivers of Light
SDD – Slinky Dog Dash
SDMT – Seven Dwarfs Mine Train
SE – Spaceship Earth
SM – Splash Mountain
SM – Space Mountain
SSR – Disney's Saratoga Springs Resort 
TiW – Tables in Wonderland 
TL – Typhoon Lagoon
ToT – "The Twilight Zone Tower of Terror"
TS – Table Service meal 
TSL – Toy Story Land
TSM – Toy Story Mania
TT – Test Track
TTC – Transportation and Ticket Center
WDW – Walt Disney World Resort
WL – Disney's Wilderness Lodge Resort
WS – World Showcase (Epcot)
WWoS – Disney's Wide World of Sports
YC – Disney's Yacht Club Resort
Can you think of any other abbreviations to add to the list?  Drop me a comment and let me know!
Jamie Fonseca
"All our dreams can come true, if we have the courage to pursue them."-Walt Disney