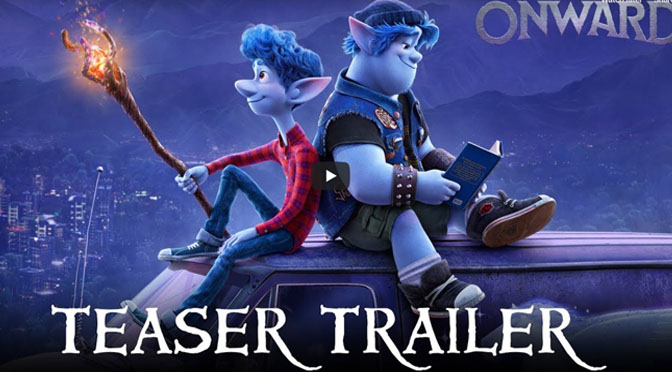 Who is excited to see "Onward" next year?! Pixar released the official trailer and a new poster for this adorable movie.
Set to be released on March 6, 2020, the film follows two brothers, Ian and Barley Lightfoot, as they set out to discover if there is still magic in the world that can help them spend one more day with their deceased father. It will have an urban fantasy feel as elves, trolls, mermaids, goblins and other mystical creatures use modern technology instead of magic.
[the_ad id='41484′]
Check out the trailer below!
Chris Pratt, Tom Holland, Julia Louis-Dreyfus, and Octavia Spencer are lead cast for "Onward," and here is a fun video of Chris Pratt and Tom Holland's reactions to seeing the above trailer:
https://www.instagram.com/p/B3ZyoCoF0fm/?utm_source=ig_web_copy_link
If you are a fan of the Marvel MCU franchise, you'll recognize Chris Pratt from Guardians of the Galaxy and Tom Holland is none other than Spider-man.  Julia Louis-Dreyfus is also part of the cast, you'll remember her from Seinfeld.  This all-new original feature film is directed by Dan Scanlon and produced by Kori Rae—the team behind "Monsters University."
What do you think of the trailer? Will you be seeing "Onward" next year?
-Monica S.