For all you Little Mermaid fans out there, I have some exciting news! Disney and H2O+ have released a special 30th Anniversary skin care line that you will definitely want to become part of your world!
If you have ever stayed at a Walt Disney World Resort, you are most likely familiar with the H2O+ products. This is the brand that Disney uses for their in-room toiletries. For many years they provided small travel-size bottles of shampoo, body wash, conditioner and body lotion, but now they have moved to installing the products in pumps in the shower to save on plastic. Guests can purchase larger size bottles of their favorite H2O+ products in their resort merchandise shop. Now Disney and H2O+ have released a special line of limited edition Little Mermaid hydrating skin care products in honor of the 30th Anniversary of both the movie and the H2O+ company. 
[the_ad id='41468′]
The collection will feature some of H2O+'s bestselling products including Elements Keep It Fresh Face Cleanser, Oasis Hydrating Beauty Essence and the Oasis Hydrating Treatment.
The Elements Keep It Fresh Face Cleanser is a gentle foaming ultra-hydrating cleanser formulated with sunflower seed oil, water lily extract, and apple amino acids that will leave your skin feeling smooth and hydrated. Use this product to wash away dirt, oil and makeup. This is recommended for "normal" to dry skin types and costs $26.00 for 4 fl oz.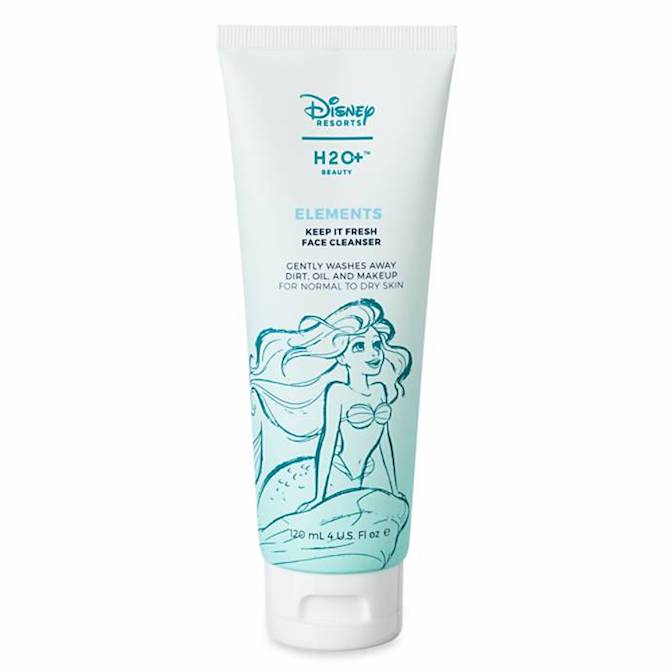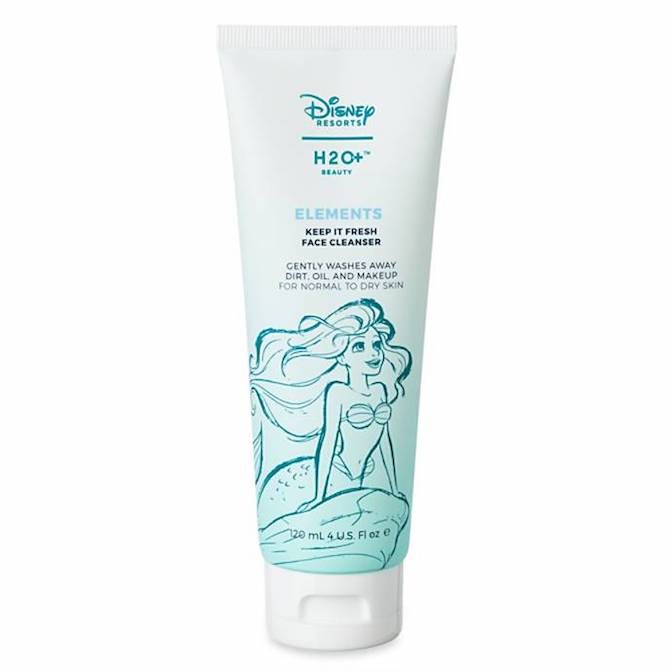 After you cleanse your face, apply The Oasis Hydrating Beauty Essence to soften, hydrate and prime your skin to maximize the benefits of any product that is used afterward. It is infused with red algae extract, water lily, seagrass extract and a blend of ceramides. The product costs $44.00 for 4 fl oz.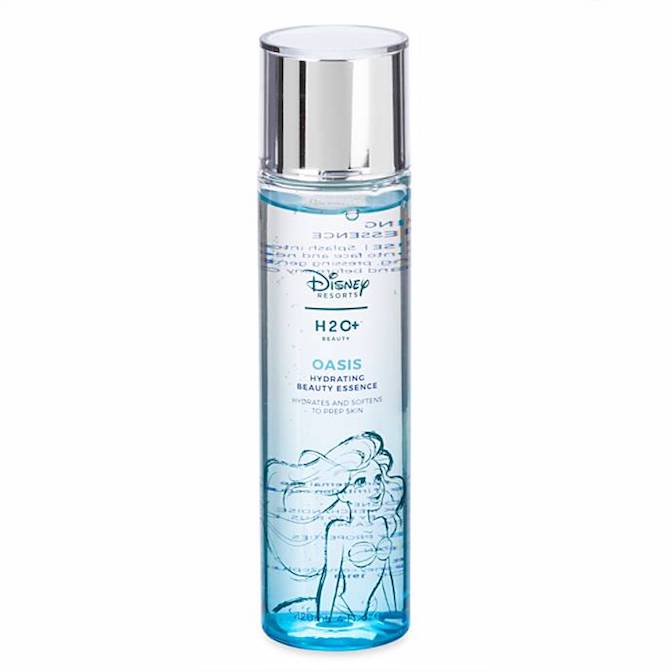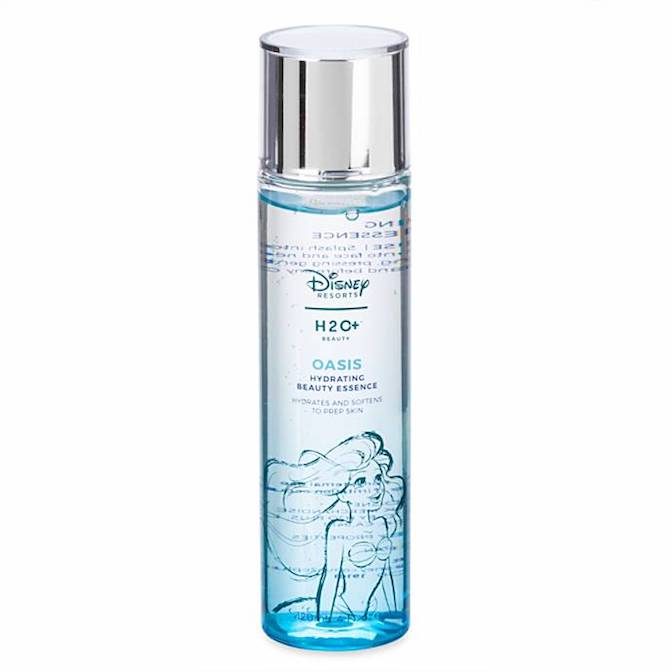 The third and final product is the Oasis Hydrating Treatment. This is a water gel moisturizer that uses dual-hydrating technology to lock in skin's moisture on contact and protect its barriers. It is clinically proven to double your skin's hydration for 24 hours. It is light weight, absorbs quickly, lasts all day and is great for dry to oily skin types. The product costs $46.00 for 1.7 fl oz.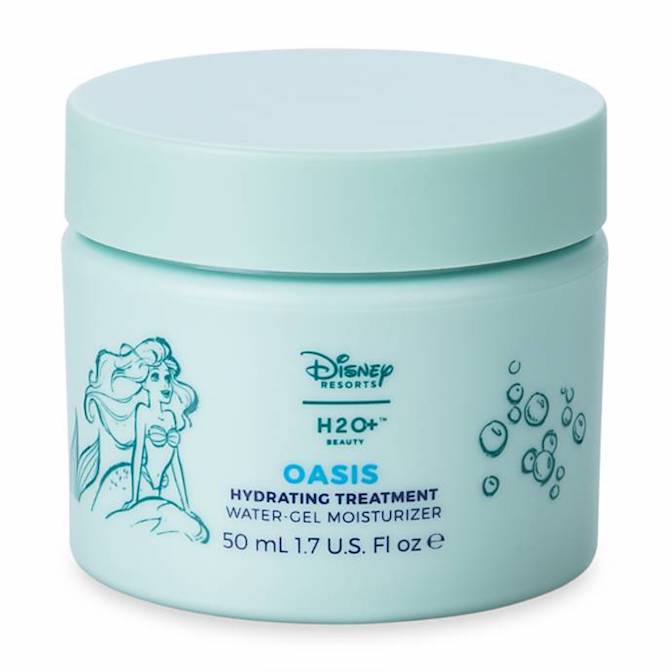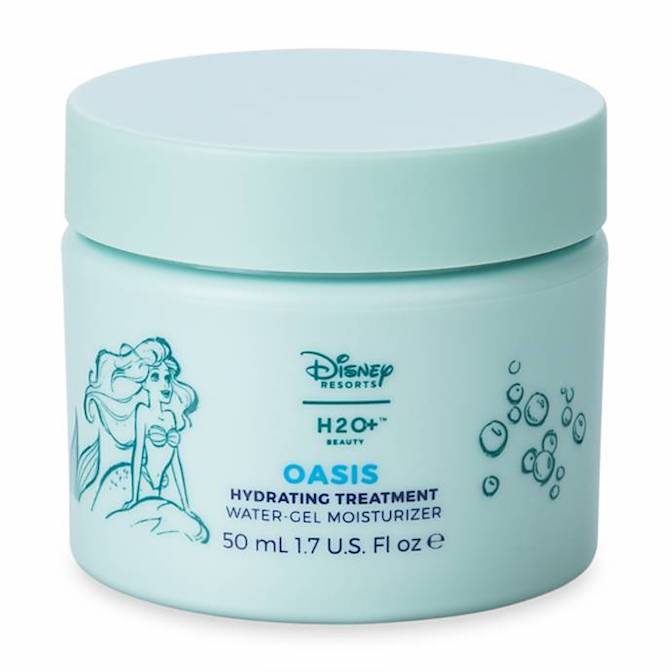 All three products are currently on sale on ShopDisney.com and in all Disney resort stores. In the past, we have been able to apply our Annual Pass Discount to other H2O+ products so it never hurts to try. 
Have you tried the new products yet or plan to on your next vacation? I would love to hear someone's review of the products if you have tried them as they seem really intriguing!
-Christina