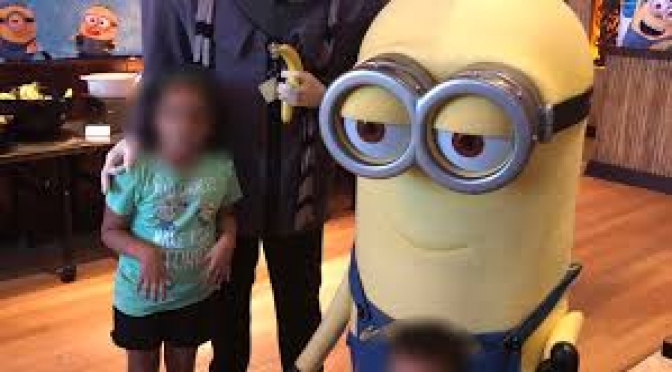 Multiple news sources are reporting this morning that a character actor portraying Gru from Despicable Me has been fired. A guest of the Universal Orlando resort shared the disturbing photo and according to USA today, this particular "friend of Gru" is no longer with the company.
The Zinger family videotaped the interaction with Gru and their daughter's face is blurred. According to the Zingers, their daughter is biracial.  Just as it's time to pose for a photo, Gru places his hand on the daughter's shoulder and makes the upside down "OK" symbol.  Her little brother was also in the photo.
The symbol was recently added to the list of hate symbols kept by the anti-defamation league, called "Hate on Display". It is said to be used as a white power symbol due to the fact that the upside down "OK" looks a little like a W and a P.
[the_ad id='41485′]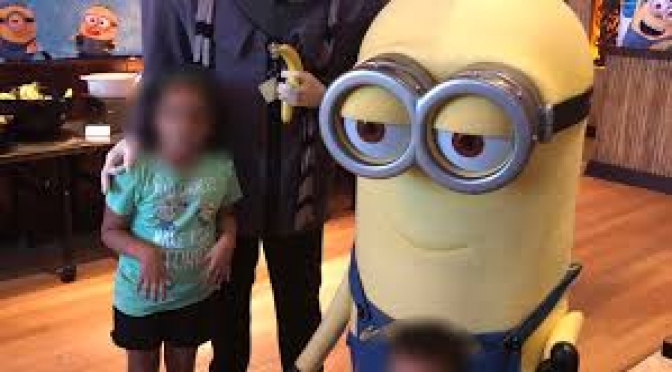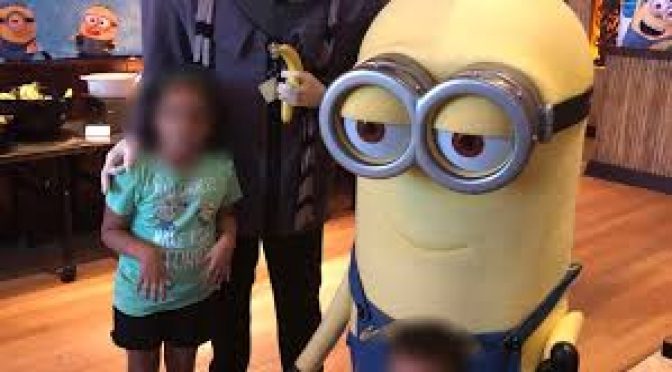 The incident occurred at a character breakfast at Lowe's Royal Pacific Resort. The breakfast was approximately one week after the mass shooter in the New Zealand shooting was seen flashing the same symbol in the courtroom. The interaction occurred back in March but the family said they didn't notice it until they reviewed the videos and photos more recently. When they did they alerted officials at Universal and the actor was promptly dismissed.
Universal Orlando said in a statement that that actor is no longer with the company and that they are working with the Zinger family to make things right. While not discussing any specifics, Universal also assured guests that they are taking steps to ensure this does not happen again.
Universal Orlando resort is for everyone, and it is my hope that this one bad apple doesn't spoil the fun for other guests. You can view the video of the interaction at USA Today.
-Rebecca W Davis