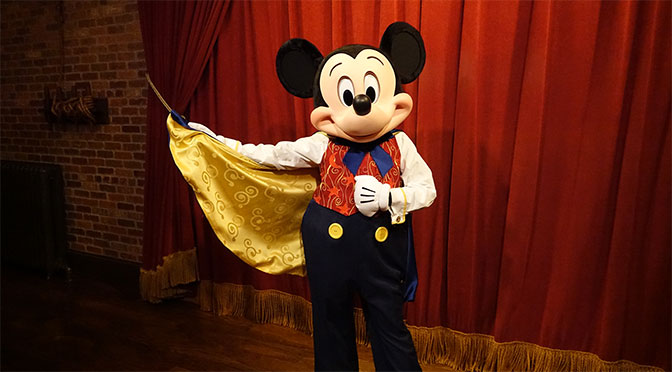 On the day that Mickey Mouse returned to meeting in his magician costume and Minnie returned to Storybook Circus, Photopass photographers have returned to the Mickey Mouse meet!
Disney World fans and those who purchased Memory Maker were outraged by the introduction of the "camera in a box" approach that led to some pretty horrible photos.  Fans even created an online petition that has reached over 90,000 signatures to get real, live photographers back into the inside character meets.
[the_ad id="38585″]
Memories matter, so guests want those moments that they planned for months to be perfect and they want a human to take those special photos.  The box cameras were capturing off centered photos, photos of people's backs, overly wide or overly close up photos.
Back in 2012, my son spontaneously "proposed" to Minnie Mouse.  I wasn't expecting the interaction and didn't get the photo, but the Photopass photographer captured this absolute perfect memory!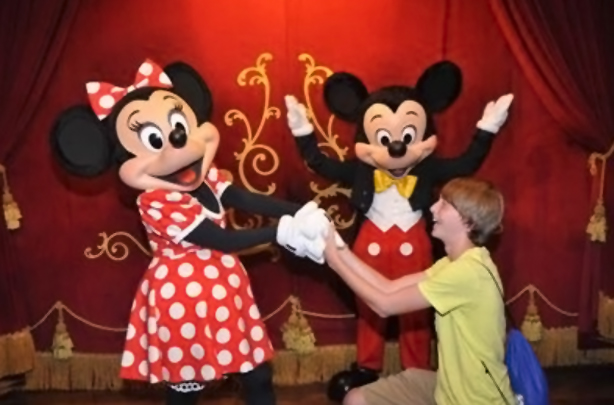 There's no word on live Photopass photographers returning to the other inside meets that have been overtaken by a box on the wall yet.
Having a live photographer is the way Disney should do things, in my opinion.  Guests are paying a premium to have those special memories captured and want the best images possible for that additional cost.
What are your thoughts?
KtP