Pumpkin spice has taken the world by storm in recent years. This year, pumpkin treat offerings have washed up on the shores of Disney's Typhoon Lagoon! I know it probably seems a bit odd to enjoy pumpkin spice in your bathing suit, but Disney's Typhoon lagoon is open for business and it's a great place to cool off on a hot October day!
You don't have to be "from up north" as the Floridians say to enjoy the water parks at Disney this fall. With temperatures usually holding steady in the mid 80's throughout October, any time is a good time for Typhoon Lagoon! This year, the water park is getting in on the unique fall food and beverage offerings you'll find throughout the rest of Walt Disney World. Let's take a look!
Leaning Palms restaurant is offering a pumpkin milkshake. The Disney Parks Blog says it has Fall colored sprinkles on top of the whipped cream.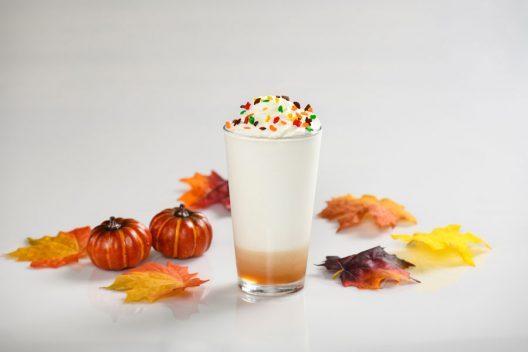 If I head to Typhoon Lagoon this fall, I'll want to try the pumpkin cream churros from Lowtide Lou's. They are described as being rolled in cinnamon sugar and filled with pumpkin cream. Yum.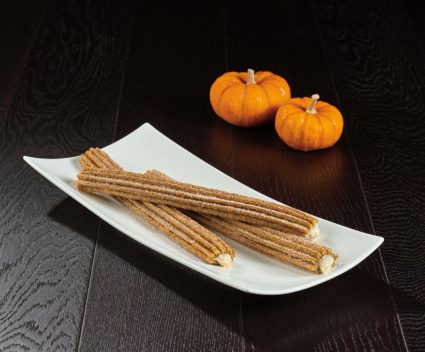 For the pumpkin sundae at Happy Landings Ice Cream has fall sprinkles, vanilla ice cream and a piece of pumpkin spice cake. When you order it you get to choose caramel or hot fudge sauce (why not both?)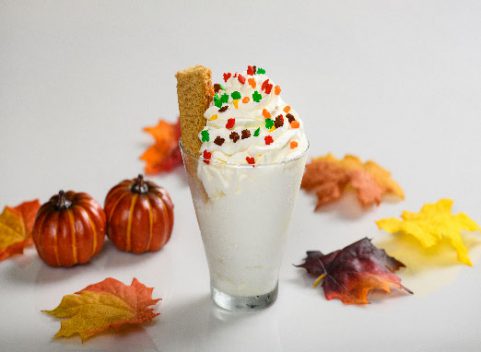 I'm always too hot whether I'm home in Virginia or "Home" at Walt Disney World. So, if you're like me, don't forget to schedule some water park time on your fall (or even winter!) trip. My family and I kicked off 2019 by spending New Years day at our two favorite parks: Magic Kingdom followed by Volcano Bay at Universal. It was only about 75 degrees- but the (heated) water is fine! If you have a park hopper ticket, it's not a lot more to add on the "plus" option and get water park tickets, so take a look at that when buying tickets.
What do you think? Do you do the water parks outside of the summer months?