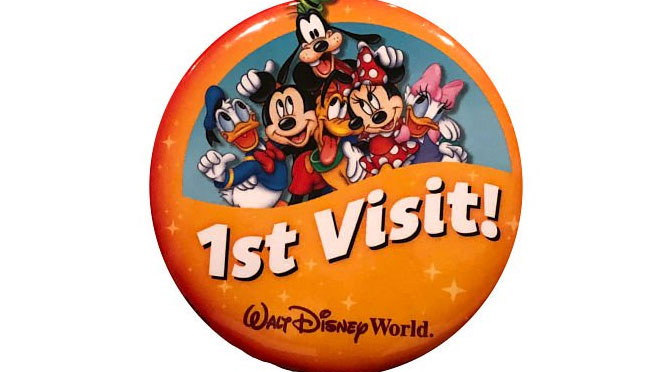 By Jackie Kurtz – Souvenirs can be expensive right?  Well, guess what?  I have a list of six souvenirs you can get at Disney World and each one is FREE!
Celebration Buttons
Each park has various pins available for almost anything under the sun you could be celebrating.  These are completely free, and a great way to commemorate a special trip.  You can find the pins at Guest Services inside each park.  There are pics to celebrate birthdays, first trips, weddings, anniversaries and more!
[the_ad id='41519′]
Dumbo License  
This cute souvenir is a driver's license for Dumbo the Flying Elephant.  All you need to do is ask a cast member at the ride for yours. Riding Dumbo is already something most kids look forward to.  Be sure to make their ride even more special by getting them their own license.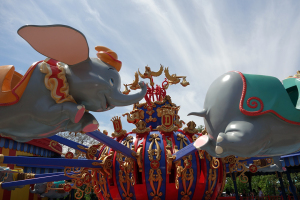 Tomorrowland Speedway License
Ask a cast member at the Tomorrowland Speedway for your driver's license prior to riding.  This one is great for the little ones! Your child may not be old enough to drive, but with their very own Speedway License, they will like they are.
Free Necklace at Diamonds International
While shopping at Disney Springs, be sure to stop by Diamonds International, where kids can get a free necklace! You will need the code in the Disney Springs Map in order to get one.
Free Cupcake
After you get your free necklace, head over to Sprinkles Cupcakes and Ice Cream at Disney Springs.  Kids can get a free cupcake! What a great snack (or dessert) while spending time at Disney Springs.  There are several choices such as chocolate, vanilla, and even special, limited time ones.
Disney Transportation Trading Card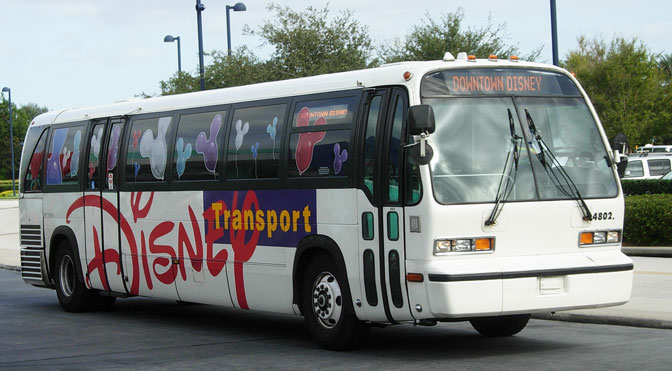 Each mode of transportation at Disney has its own trading card set.  All you have to do is ask your driver for one.  At the ferry boat to Magic Kingdom, you can get a token too! My boys loved when the ferry driver handed them each a wooden token.  It made our ride extra special.
There you have it, six freebies you can pick up while visiting Walt Disney World.
Have you gotten any of these while at Disney?
-Jackie Kurtz