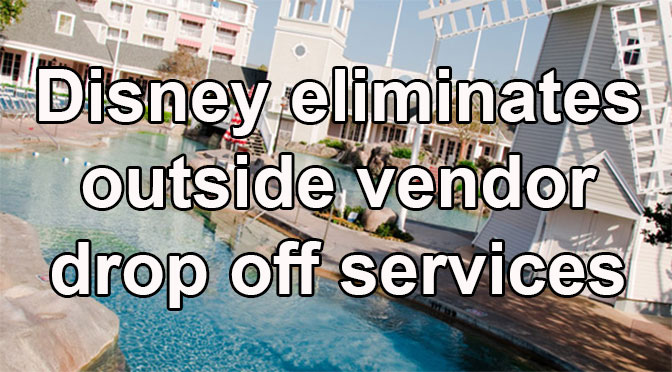 Soon, Walt Disney World resorts will no longer allow companies to deliver and drop off strollers, wheelchairs and scooters with their bell services desks..  That includes companies like stroller rentals and other mobility service companies.  Here's the details.
EDIT:  These new rules affect outside vendors with mobility services.  Owners Locker has confirmed that they CAN still deliver to resort bell services at this time.
Beginning October 1, 2019, guests who have not already reserved a stroller rental drop off will be required to meet a representative of a mobility delivery service IN PERSON at the resort.  This new change will affect other outside vendors providing mobility as well.
If you have already arranged for delivery of a stroller or mobility service during the month of October, you'll still be allowed to pick up your goods from bell services.  If you have not pre-arranged for this pickup at this time, you'll need to use this new face-to-face delivery option.
You'll be allowed to choose the meet up time with the representative and even be able to adjust that time, if necessary.
The changes currently ONLY affect the Disney owned resorts and don't affect Disney Springs, Shades of Green, Hilton Bonnet Creek, Four Seasons and Swan and Dolphin resorts.
You may wish to contact other outside vendors to learn what their processes will be.
What do you think about Disney World eliminating outside vendor drop off services?