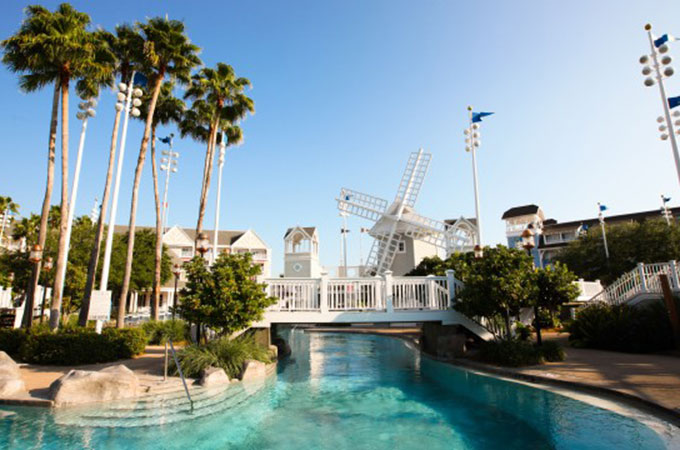 My family and I visit the Walt Disney World Resort often and one of our favorite aspects of the vacation is our resort hotel.  My son, 9, and I have a goal to stay in every Disney World Resort.  In August of this year, we did a "split stay", where we changed resorts midway through!  Lots of people travel this way and Disney will, of course, move your luggage for you.
This trip we did 5 nights at Disney's Polynesian resort in the standard view club level followed by 2 nights at Disney's Yacht Club club level- water view.  We were the "family of the day" at Yacht and were upgraded from standard view club level.  We normally do not choose club level but we were celebrating a promotion.
So, which did we prefer? The answer might surprise you! Lets break it down into categories to see which resort we can't wait to book again…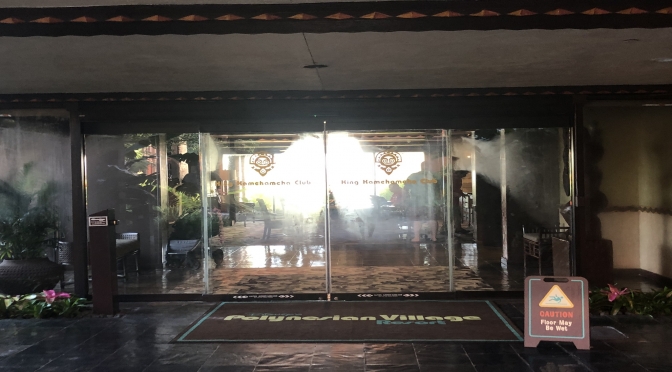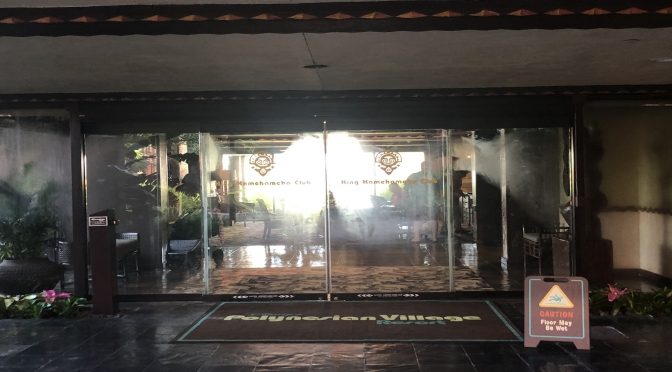 Resort overall
Walking into the Polynesian, you're immediately greeted by the sights and sounds of the islands. It's one of the Disney resorts that most feels like a vacation in itself. When you stay there, it's like you return from the parks to your Hawaiian vacation. This makes the resort particularly appealing to those who may have preferred to take a more relaxing type of trip and are missing the drink in their hand on the beach. Polynesian is a great compromise for those families!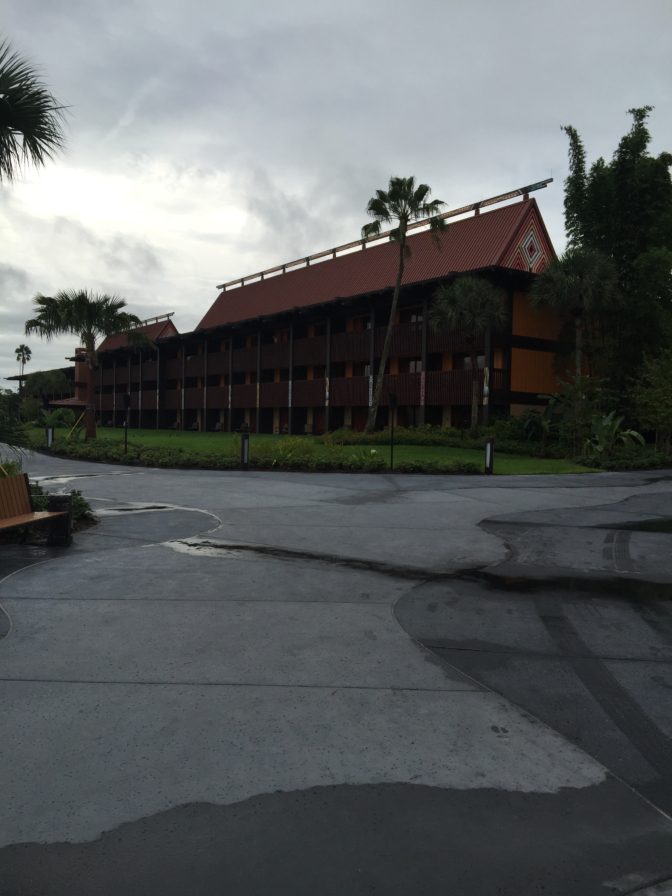 Yacht club has this to a lesser extent. We are constantly reminded of our Disney Cruise Line vacations when exploring the Yacht Club. I think that's part of the reason we have come to love it so much. Nautical decor, including a captain's wheel overlooking the lobby and the curtains with character constellations round out the feel of being out to sea.
Both resorts beckon us to slow down and relax. Both are in great locations! Being able to walk to Epcot and Hollywood from Yacht Club, and quickly get to Magic Kingdom and Epcot via monorail from the Polynesian is a big plus for us. The Polynesian also has a boat to Magic Kingdom while Yacht Club offers a boat to Hollywood. Both resorts allow for convenient access to shopping and dining at nearby resorts (and on the boardwalk in the case of Yacht club).
I will give a slight edge to the Polynesian due to the immersive feeling, proximity to Magic Kingdom, and the nostalgia factor of having been around since the beginning.
Winner: Polynesian
Rooms
Hands down we all agree we prefer our room at the Yacht Club (water view club level, fifth floor) to our room at the Polynesian (standard club level, second floor). Both rooms were nice enough and the beds in both were very comfortable. However, the hardwood floors and updated bathrooms, along with additional storage space for clothes at the Yacht Club combined to make a more luxurious room than the Polynesian.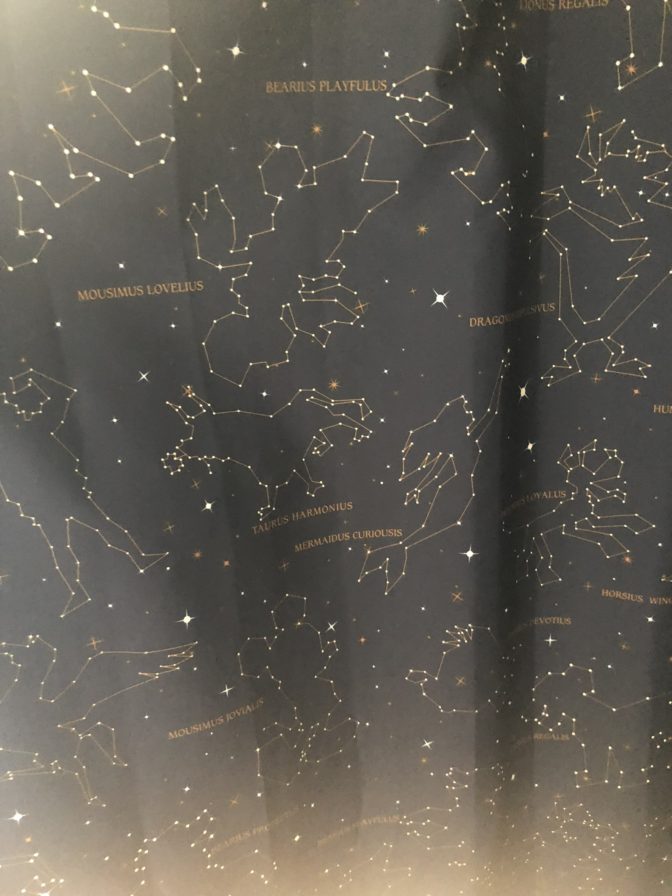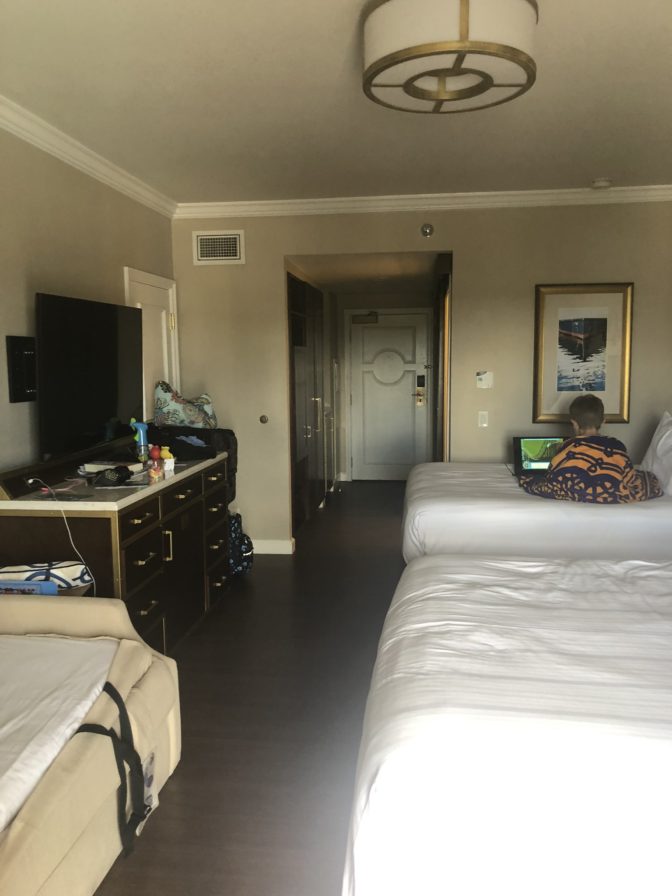 The Polynesian rooms had two omissions we found odd: they had no clothesline and no full length mirror. I quipped, "Is my skirt too short? I have no way of knowing! Here goes hoping I didn't shrink this dress!" Our room at the Polynesian had swimwear hanging everywhere which ended up detracting from the decor and looked messy. The second floor rooms at the Polynesian also do not have balconies.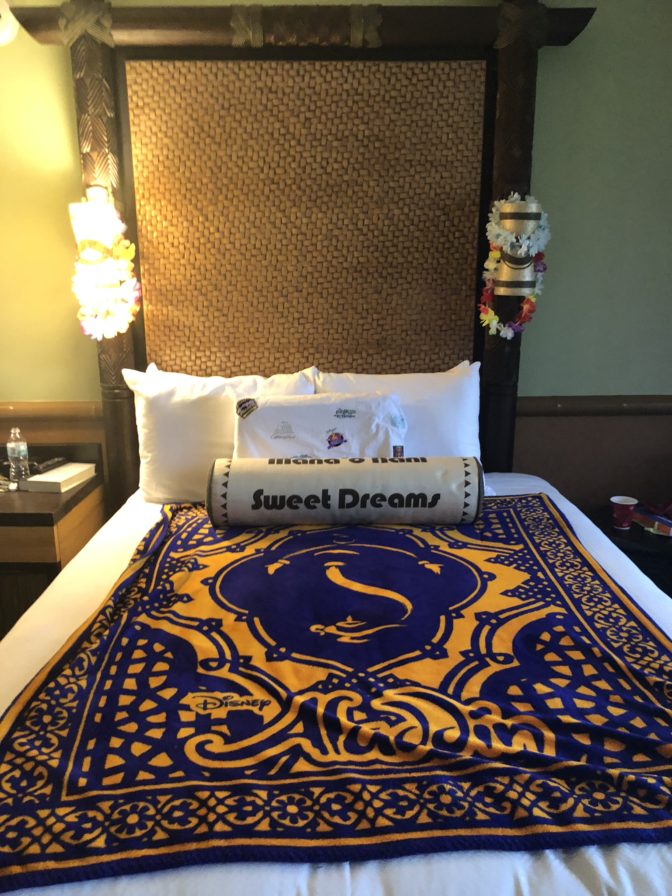 Winner: Yacht Club
Pools
It's not really fair to ask any resort pool to compete with Stormalong Bay, the shared pool area of the Yacht and Beach Club resorts. But, if any resort's pool offerings could, it's the Polynesian. The lava pool has a zero-entry section, a fun (quick) water slide, nightly fireworks viewing, and a lively atmosphere. The new Oasis pool is as peaceful as it sounds. The poolside Oasis bar offers delicious foods and there are cabanas you can rent, though we did not do so. The Lava pool also has a really fun splash pad for kids under 48″.
The features of Yacht and Beach Club's Stormalong Bay are too many to list. We adore the big slide, the sand bottom pool, the lazy river and the whirlpool. Obviously, Stormalong Bay is the most feature heavy pool on property, but it has its downsides. The lazy river is 7 feet deep, the pool area is huge and difficult to keep track of multiple kids in, and both the water slide and men's restrooms require guests to exit the pool area for access. It can reportedly be a bit stressful for parties with younger kids.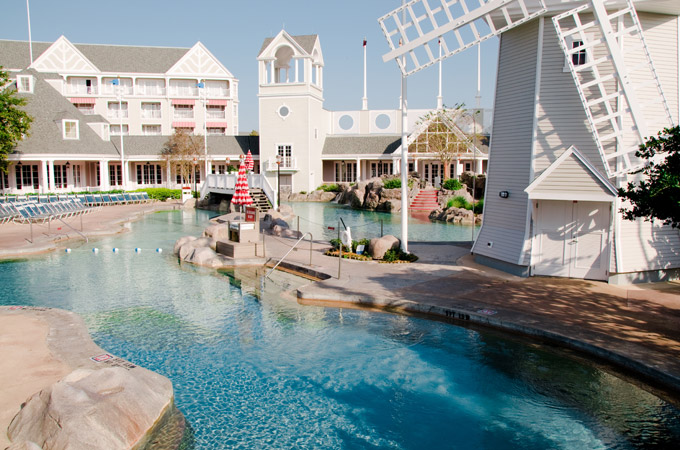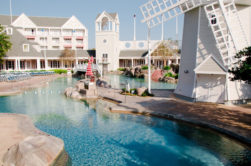 Winner: Yacht Club
Dining options
The Polynesian has 2 sit down restaurants and a dinner show. We have done all but 'Ohana dinner. This time did the Twilight Feast in our room. It was pretty good and we got to have the 'Ohana food and juice in our room for $50 plus tip. Kona cafe is our favorite at the Polynesian and it's easy to get into I have found. Spirit of Aloha was fun but it doesn't need to be repeated. Finally, the Polynesian quick service options are really good! Captain Cooks has so many good things it's tough to choose. Noodle bowls, pulled pork nachos, I even like the pineapple and chicken skewer on the kids menu! Plus, the Polynesian has dole whips!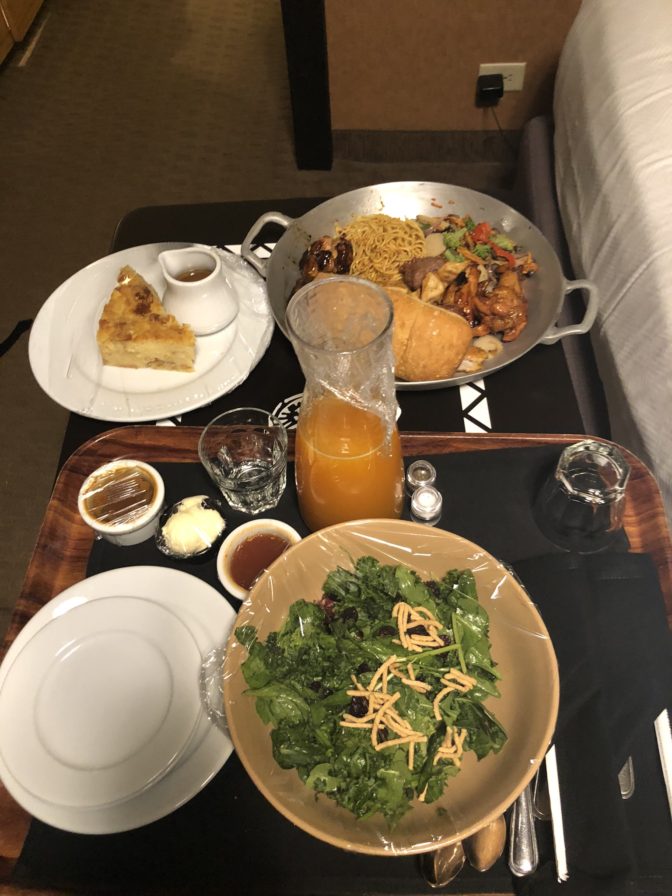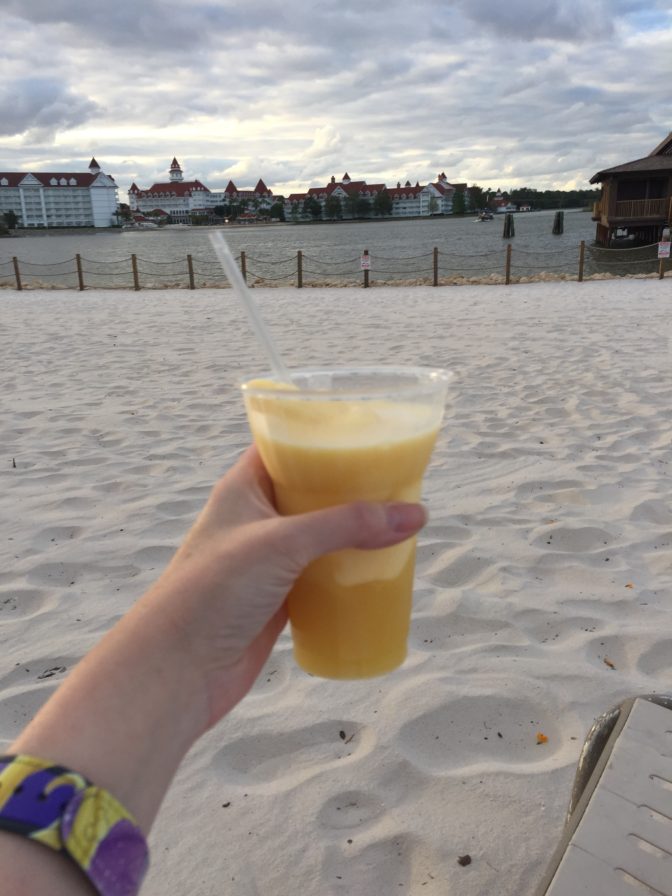 The Yacht Club has a signature restaurant, Yachtsman steakhouse and a regular table service restaurant, Ale & Compass. Both restaurants have lounges where you can also order food. Crew's cup lounge shares a kitchen with Yachtsman and its one of our favorite places on property to grab a bite. I've never seen it busy, just pop in any time after 5 p.m. for lobster bisque in a bread bowl, a giant everything pretzel or a "yacht dog". Yachtsman was good but not particularly memorable for us. In defense of the Yachtsman, I make a pretty mean steak at home, so it's tough to impress us for those prices.
Ale & Compass has been awful both times we tried. Not because of the food, which is actually pretty good, but because of the speed of the service in what appears to be an empty restaurant. I think the Ale & Compass kitchen is busy with other things (I know they cook for both Yacht and Beach club lounges). It was just so frustrating and not worth it. I won't try it again personally. A 2 hour lunch with no characters? Pass.
Winner: Polynesian
Club Lounge
If I had only tried club level at the Polynesian I would have said it was a nice experience but one we don't need to do again. At the Polynesian the food offerings were a bit odd and the lounge was always packed during service times. It was hard to find a seat. We did enjoy the breakfast selections and having unlimited cokes, POG juice, filtered ice water, beer and wine. But as someone who knows their way around the parks, I didn't feel I needed to make much use of the club level offerings outside of the food. I did text the concierge and ask her to move our room service back once, so that was a nice feature but definitely not worth the additional $160 a night we paid for the club level over a regular poly room.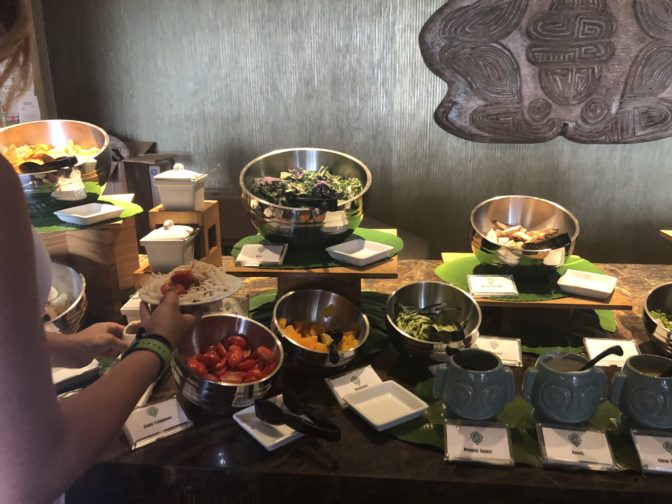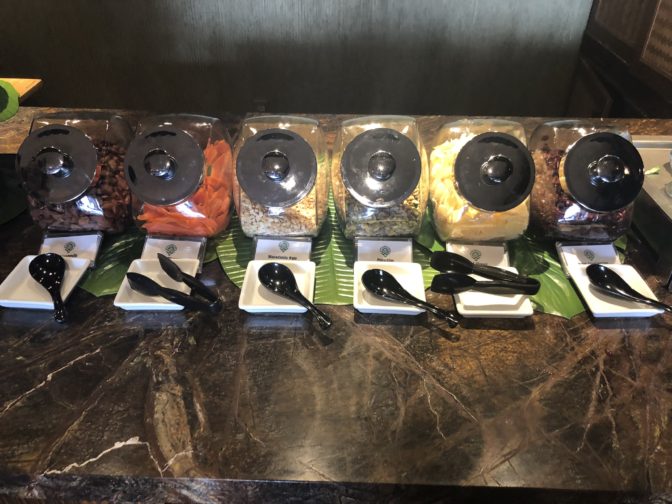 At the Yacht Club, we had a very different experience. The staff in the lounge was wonderful and personable with all the guests. When I bought a cute dress in the gift shop they all asked to see it! The lounge was smaller than the Polynesian's, but it was never busy. It was much more relaxing in there. We also enjoyed the food offerings more- if you like Cape May Cafe or that style of food (east coast seafood) you'll be quite happy. At various times they had clam chowder from Cape May, meatball sliders, curry chicken cones and bacon wrapped bay scallops. One morning I had a bacon quiche thing at breakfast. Definitely could have done more "meals" from the Yacht Club lounge offerings compared to Polynesian.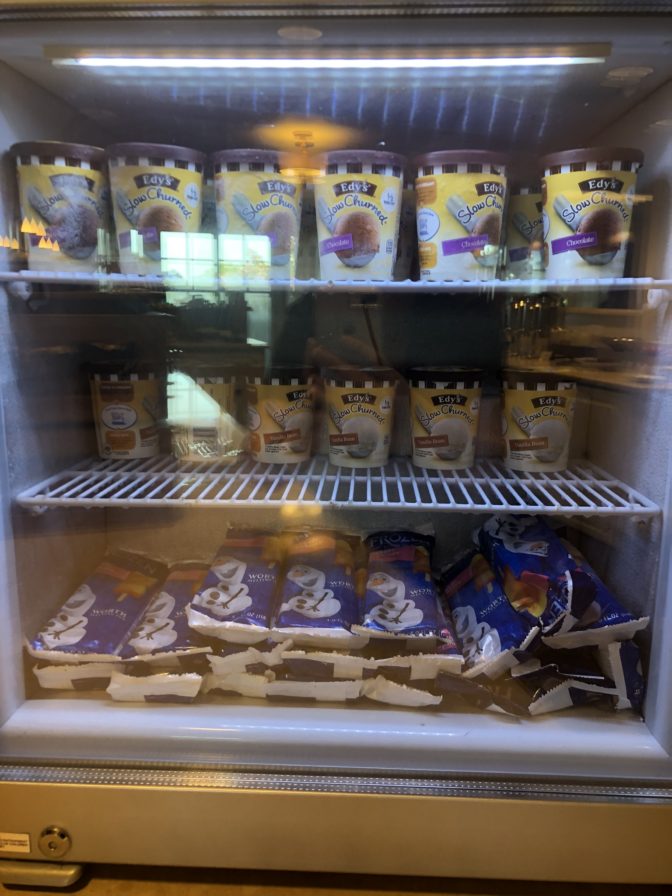 One staff member liked talking to my son about designing roller coasters and even printed out information on the Disney Imagineering in a box you tube class for him! Everyone there was wonderful and personable, which met our expectations for the experience of the club lounge.
I don't recall pricing of a standard room at the Yacht Club for those nights, but it was a $420 (passholder rate) for standard club level and a standard room at the Polynesian those nights for passholders was $390. So in that case, the club level was "worth it" as the Polynesian standard club level wasn't available for our whole stay.

Winner: Yacht club
Overall Winner: Disney's Yacht Club Resort
Well, that brings me to 3 for Yacht Club and 2 for the Polynesian. I highly recommend either resort, but I prefer the DVC studio villas at the Polynesian to the standard rooms. If you're thinking of doing a lot of swimming or thinking of trying club level, the Yacht Club is definitely worth your consideration! I saw many guests returning and hugging staff members in the shops or lobby and catching up on what had happened since their last Yacht Club stay. The Polynesian is iconic, but not as intimate as the Yacht Club.
Whats your favorite resort? Or dream split stay?
-Rebecca W Davis