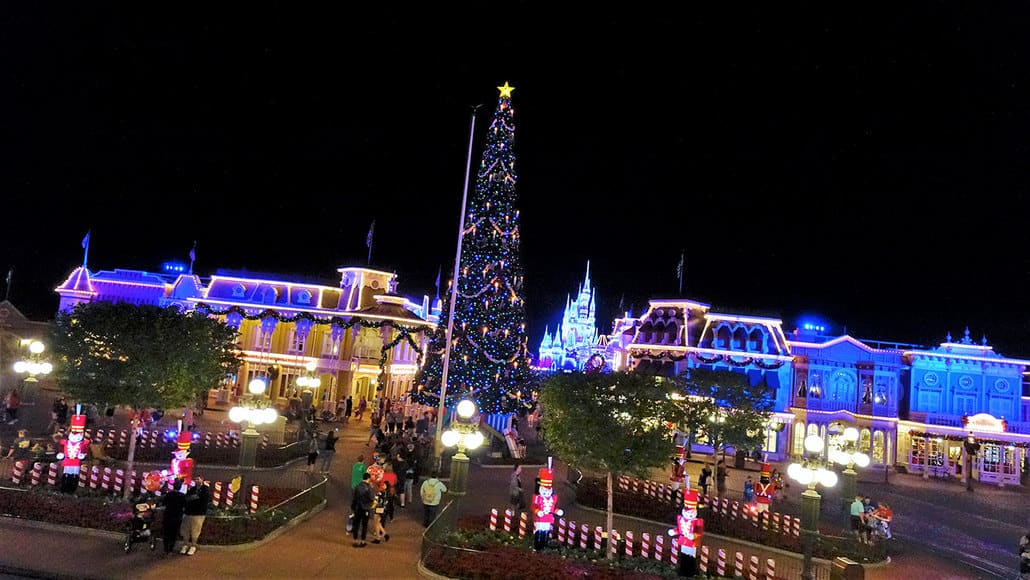 Disney has established the dates for the filming of the annual 2018 Holiday Specials at Walt Disney World.  In the same fashion as 2017, the actual parade portions will be filmed at Disneyland while Walt Disney World will host a variety of singers.
The filming dates will be November 7-11, weather permitting.  In 2017 filming was done in several parks and featured many stars including Darius Rucker, Ciara, Fitz and the Tantrums and 98 Degrees.
Officially, the viewing areas are limited to Cast Members who secure tickets, but the castle filming invites regular day guests to fill in the area as well.  We didn't see day guests joining the filming in other locations, but you could catch a glimpse of the filming.
Musical acts for 2018 have not been released yet, but should be released soon by Disney Parks.  The actual specials will air on ABC around Thanksgiving and Christmas.