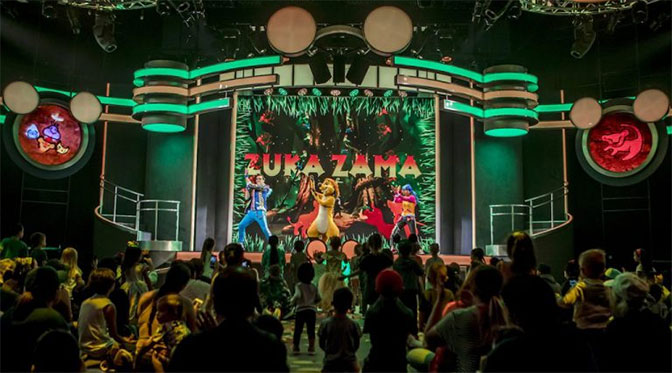 Disney has announced the official start date for the new Disney Junior Dance Party in Hollywood Studios.
Disney – Beginning December 22, families with little ones visiting Disney's Hollywood Studios will have more reason than ever to get on their feet and start dancing! The all-new "Disney Junior Dance Party!" live show will rock the park with high-energy songs, dazzling special effects, new friends and beloved characters including Mickey Mouse himself.

In the show, DJ Deejay and host Finn Fiesta invite everyone in for the party, creating an incredible interactive atmosphere for kids to sing, dance and play along with favorite Disney Junior stars like Doc McStuffins, Timon from "The Lion Guard," and Vampirina from the hit Disney Junior series, "Vampirina." And of course, Mickey Mouse races in from "Mickey and the Roadster Racers," just in time for the big finale!
I've seen the current version of the Dance Party in Disney's California Adventure and it was more fun that the former puppet show.  The atmosphere with the live characters was exciting for young children.  Be sure to add it to your touring plan on Character Locator!