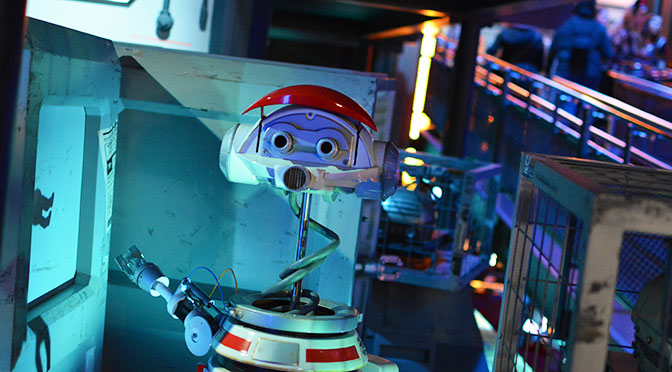 Tatooine Traders is the gift shop located at the exit of Star Tours in Disney's Hollywood Studios.  It will not be closing, but will be experiencing some upcoming enhancements.
Beginning September 5, 2018, Tatooine Traders will no longer offer the Droid Factory or the Amazing Pictures area.  Guest will still be able to build their own mini Droid at the Droid Factory inside Star Wars Launch Bay and the opportunity to have your face planted upon a variety of backdrops, at an additional cost, will continue at the Rock n Roller Coaster gift shop.
The store will remain open while changes occur, and the refurbishment is expected to be completed in October.  Hopefully, the new design will allow for better guest flow as the Droid Factory section creates a bottleneck for guests attempting to leave the ride.