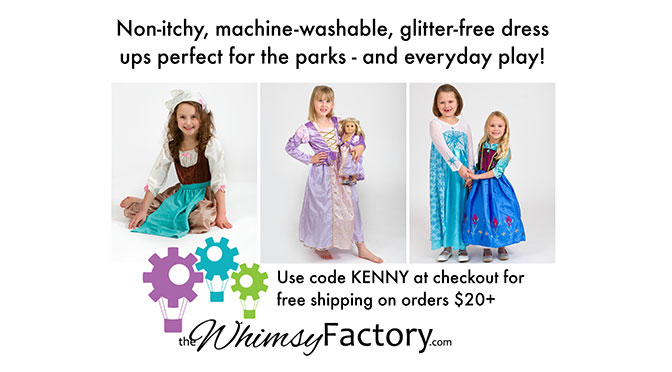 The Whimsy Factory is your source for comfortable, practical, beautiful costumes perfect for the parks – and everyday play. You won't find the traditional itchy, scratchy, glitter-bomb princess gowns here – our curated collection offers only the best in comfort and wearability, and all at a reasonable price point – most dresses are just $30. Visit www.thewhimsyfactory.com/shop to scout your favorites, one lucky winner will receive a $50 store credit!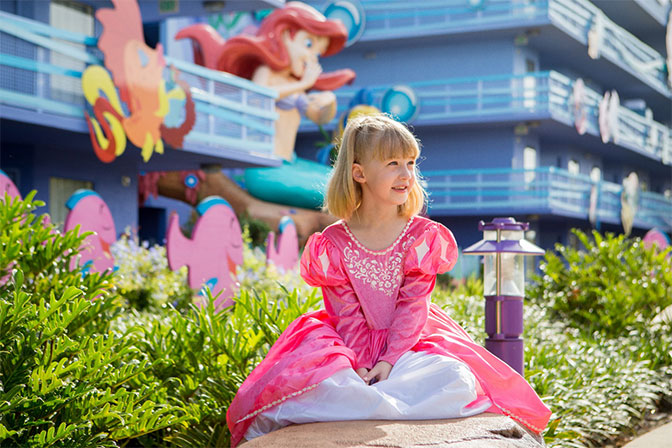 The Whimsy Factory is a traveling boutique run by two fun-loving moms in Minnesota. Heather is a Disney World aficionado, while Alison prefers Disney Land. We were college roommates turned lifelong friends, and formed Whimsy after years of frustration with our own children and traditional dress ups that were not washable, durable, or comfortable – you'll find none of that here! Our princess gowns feature stretchy bodices that slip over the head like a t-shirt – no need for scratchy Velcro. We don't sell dress ups that slip off the shoulders, require layers of t-shirts underneath, or can't be worn to devour an ice cream sandwich + Dole Whip. Everything we sell has been tested by our own kids – and they don't hold back!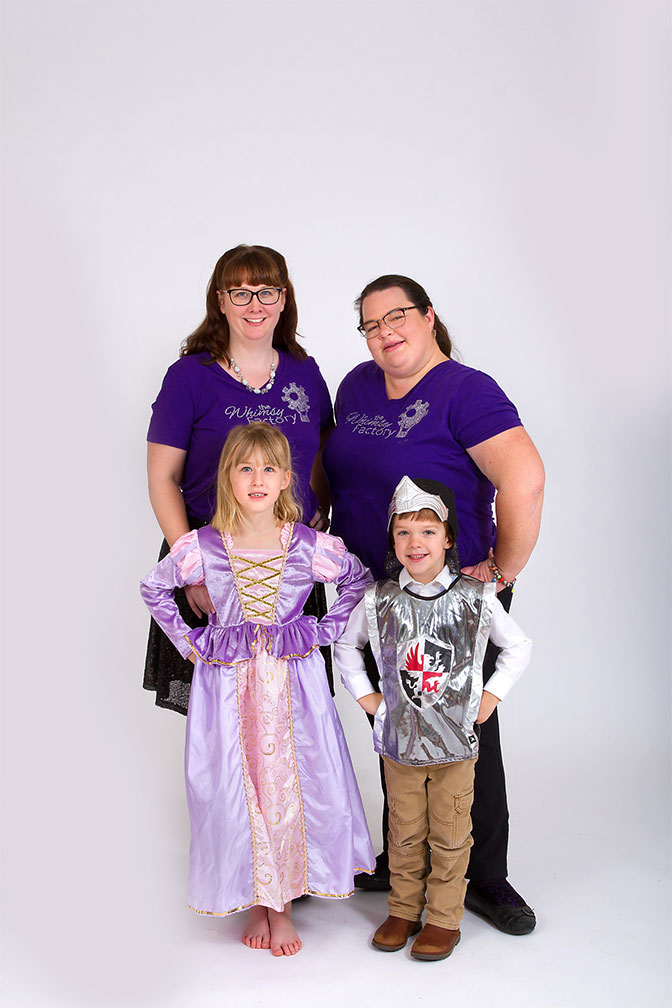 Most of our items have even been park tested, they pack easily (without dousing the rest of your suitcase in glitter) are wearable all day long, and yes, the 18″ doll dresses fit Duffy and Shellie Mae too!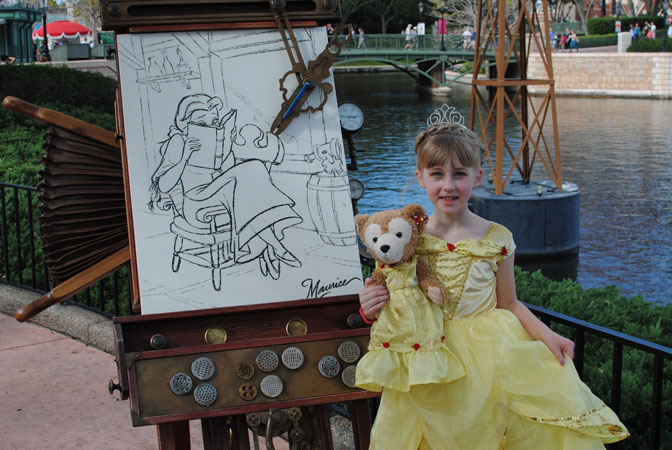 Yellow Beauty Dress – Kid Size
The Whimsy Factory is the exclusive children's dress up sponsor of Kenny the Pirate. Check us out today, and use code KENNY for free shipping on orders $20+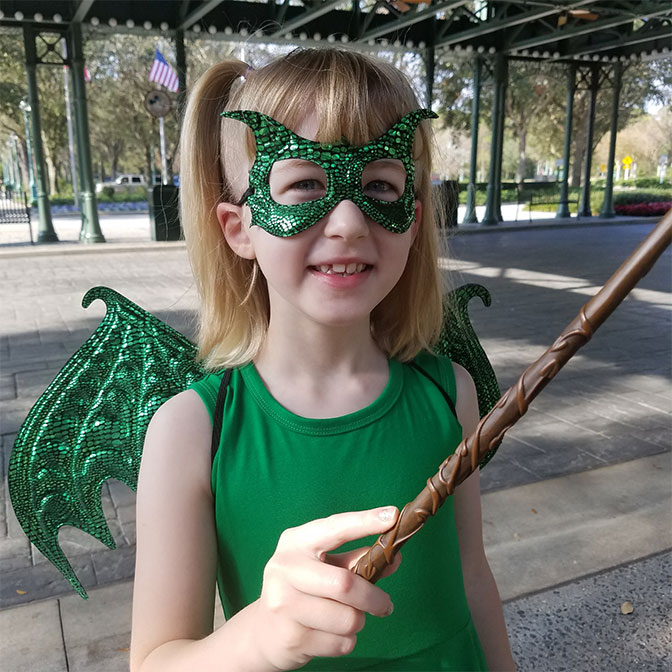 Dragon Wings & Mask (available in 3 colors)
ENTER NOW to win $50 towards your next Whimsy Factory comfortable costume by completing this simple form. Contest ends May 31:
[si-contact-form form='5′]
Follow us on social media for more specials and giveaways: