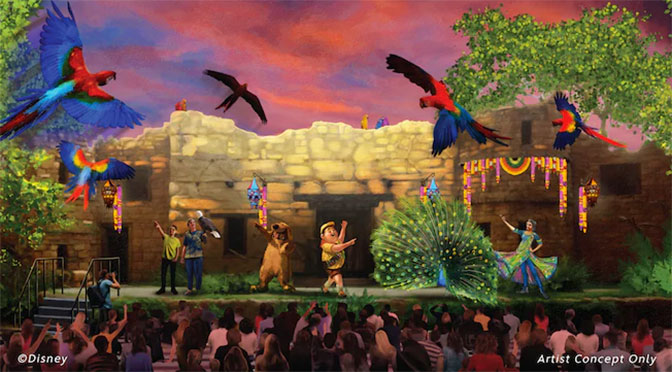 The new bird show featuring Russell and Dug from UP! that is taking the place of Flights of Wonder in Asia will offer Fastpass+!
The official listing on the Walt Disney World website and My Disney Experience lists the show as opening April 22, 2018, but Fastpass+ doesn't show as being an option until May 6, 2018.  Additionally, when I checked the website for the show schedule, the schedule doesn't appear until May 6, 2018 as well.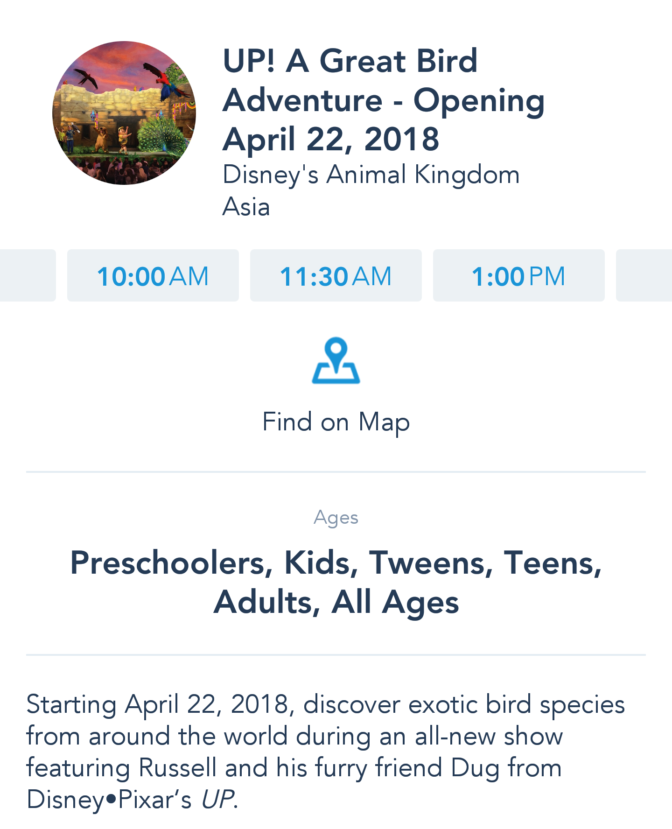 UP! A Great Bird Adventure showtimes will be at 10:30am, 12:00pm, 1:30pm, 3:30pm and 5:00pm.  I've added all the details to Character Locator, so you can easily add it to your plans.  Hopefully, we'll have more information that confirms the actual opening date soon.
On a side note, the official name of the show was shortened.  Originally the show was to be named Explorers Meet UP! A Great Bird Adventure.  It appears that the "Explorers Meet" part was dropped.  I prefer the new name.